Naturetrek Staff
All of Naturetrek's staff offer a friendly, flexible and expert service. Most have been with the company a long time and know the trade inside out. All our staff have a very keen interest in natural history, conservation and travel, and we pride ourselves on the extremely personal and knowledgeable service we offer you. You can find details about individual members of staff below.
Reservations and Customer Support
Gini Whitlock - Reservations & Customer Support Manager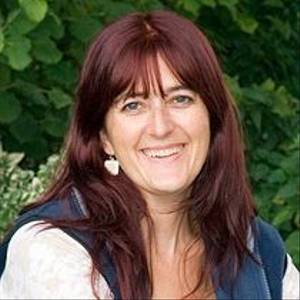 Gini came to work for Naturetrek in November 1997 after spending two years in the Falkland Islands where she was employed by the Falkland Islands Tourist Board. Apart from arranging tours of the Islands, including those for Naturetrek, much of her time was spent exploring with her twin daughters who were also fascinated by the abundance of wildlife there. They would spend countless hours watching the penguins' antics, from the hilarious but cross-looking Rockhoppers to the aloof Kings who tried desperately to keep their chicks from playing with her daughters! Although Gini is now completely office bound, it doesn't stop her dreaming of all the wonderful places we can send you to. Gini is the manager of our very busy reservations department which deals with all the bookings we receive and makes sure everyone is invoiced for their holidays! She also takes care of any of your insurance queries.
Hayley James - Reservations and Customer Support
Simon Dicks - Reservations and Customer Support
Annie Dale - Reservations and Customer Support
Janice Davison - Reservations and Customer Support
Josh Raper - Reservations and Customer Support
Operations
Georgie Head - Tailormade Holidays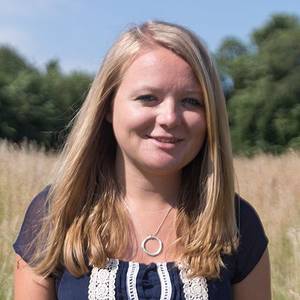 Georgie has been captivated by wildlife and travel from a young age. As a teenager she was lucky enough to visit a number of wildlife hotspots including South Africa, Sri Lanka and the rainforests of Borneo. During her gap year she worked for a conservation project in Kenya's Tsavo West National Park monitoring elephant herd movements. She then spent some time in Australia before returning to the UK to study Zoology at the University of Southampton; her dissertation focused on the effect of forest management on small mammal populations in Dorset's Wareham Forest. After graduating, Georgie headed for South America where she worked for a conservation organisation in Peru's Manu Biosphere Reserve. After working for two years in our busy Reservations & Customer Support Department, she has now moved to join our Tailormade holidays team.
Paul Stanbury - Operations Manager
Rajan Jolly - Operations Manager
Tom Mabbett - Operations Manager
Kerrie Porteous - Operations Manager
David Phillips - Operations and Astronomy
David Shute - Operations Assistant
Lara Broom - Operations Assistant
Alison Steel - Operations Assistant
Tim Russ - Operations Assistant
Lauren Peach - Operations Assistant
Julie Lacey - Flights Consultant
Linda Sladen - Ticketing & BSP Officer
Peter Dunn - Tour Report & Checklist Manager
Barney Jones - Private Groups & Compliance
Business
David Mills - Managing Director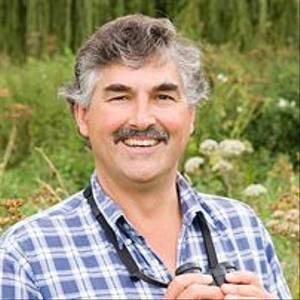 David, the company's managing director, began Naturetrek in 1986 with his wife, Maryanne. Although trained as a solicitor, David has always loved travel, mountains and wildlife. He has a wealth of experience in Europe, Australasia and Africa, and still more in India and the Himalayan countries, plus an extensive knowledge of their natural history. For two years he trekked independently through every region of the Himalaya, studying and photographing its wildlife. Since then he has written articles, contributed to books, and led and organised many treks there and in Africa. Other travels have taken him throughout South-east Asia and the Middle East. His interests focus on birds and mammals, and the history and culture of the Himalaya. He is also passionate about cricket, and has been a chairman, player (with his sons), supporter and Colts coach-manager at the Southern League club, Hambledon CC – the 'Cradle of Cricket'. David lives nearby in a quiet corner of Hampshire, together with Maryanne and their sons, Thomas and Oliver.
Maryanne Mills - Director & Sustainable Tourism Manager
Andy Tucker - General Manager
Katryn Bateman - Accounts
Technical & Media
Sara Frost - Website & Media Manager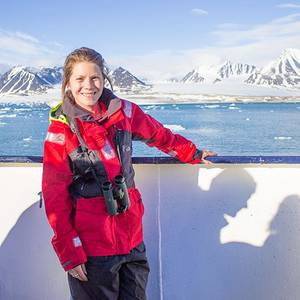 Inspired by the countryside of County Durham in which she grew up, natural history documentaries, and such authors as Jack London, Sara developed a passion for wildlife at a young age. She went on to study Zoology at Newcastle University, also becoming president of the university's Zoological Society. After graduating, she worked in British Columbia, Canada, as a wildlife rehabilitator caring for bears, Coyotes, otters and Raccoons on a daily basis. When she wasn't providing medical care to injured wildlife she could be found hiking in the mountains, photographing wildlife and avoiding bears (usually successfully). On her return to the UK she moved to the Scottish Hebrides, where she spent three years working at sea as a wildlife guide. She also spent her summers as the Senior Wildlife Officer on a mini-cruise ship in the North Sea, surveying whales and dolphins and delivering evening lectures to guests. Always keen to be involved with media, Sara has presented on both live radio and TV, is regularly published in wildlife magazines and has worked as a guide for Ray Mears and TV film crews for several natural history documentaries, as well as working on the BBC's 'The One Show'. She now manages Naturetrek's website and marketing and specialises in leading our cruises in the Maldives, Scotland, Azores and Indonesia. Outside work and wildlife, she enjoys running, writing and planning her next overseas adventure, and has recently returned from an expedition in Nepal trekking the Everest 'High Passes
Tom Ambrose - Website & Media Assistant