Wildlife Holidays in Costa Rica
Costa Rica is a Central American country bordered by Nicaragua to the north and Panama to the south-east. It has both Pacific and Caribbean coasts. About a quarter of the population lives in the capital, San José.
This small country (about the size of Wales) is renowned amongst naturalists for its rich variety of flora and fauna. Despite covering only 0.1% of the world's landmass, it contains about 5% of global biodiversity. A staggering 25% of Costa Rica is protected in national parks and other areas – the greatest proportion of any country. This, in combination with its tropical climate and the multiple different microclimates and habitats on the Pacific and Caribbean mountain slopes, contributes to Costa Rica's extraordinary natural variety.
Costa Rica has one of the richest avifaunas of any country – over 850 species of birds have been recorded, making it an ideal birdwatching destination. In fact, more species have been recorded in Costa Rica than in the whole of North America.
As well as being a top birdwatching holiday destination, Costa Rica is home to many other exciting animal and plant species: mammals include two species of sloth, Baird's Tapir, smaller cat species such as Ocelot and Oncilla, and four charismatic species of primate. It is also home to the world's fastest running lizard, and four species of turtle nest along its coasts.
Naturetrek Tours to Costa Rica
Naturetrek offers a range of superb birdwatching and natural history tours to Costa Rica. Here's a selection:
A dedicated birding tour, taking in Costa Rica's best birdwatching locations, including the Talamanca Mountains for Resplendent Quetzal.
A dedicated photography tour, focused on Costa Rica's most photogenic species and led by award-winning photographer Kevin Elsby.
A tour that combines the spectacular cloudforests of the central mountains with the vibrant watery jungle of Tortuguero National Park.
An exploration of the country's south, including the remarkable Corcovado National Park, home to Scarlet Macaw & Baird's Tapir.
What's special about Costa Rica's wildlife?
For such a small country, Costa Rica is home to a remarkable abundance and variety of wildlife. Here are just a few of the highlights:
One of the world's great birding destinations.
The Resplendent Quetzal is arguably the planet's most beautiful bird.
Other birds including Keel-billed Toucan, Blue-crowned Motmot and a dazzling variety of hummingbirds.
Four species of primate, including Mantled Howler & Central American Squirrel Monkey.
Other exciting mammals such as Hoffmann's Two-toed Sloth, Baird's Tapir, Northern Tamandua & Collared Peccary.
Four species of nesting sea turtles amongst a plethora of fascinating reptiles & amphibians.
Our Specialist Recommends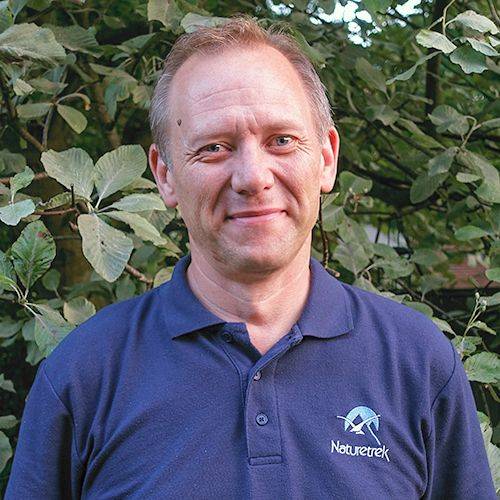 "If birds are your focus, I'd recommend our 16-day bird watching tour to Costa Rica, which visits a cross section of Costa Rica's habitats and altitudes. It's possible to see over 30 species of hummingbird, Scarlet Macaws flying to their night-time roosts, and arguably the world's most beautiful bird, the Resplendent Quetzal. We also offer an 11-day holiday which combines birdwatching in the highlands of the Talamanca Mountains with a visit to the lowland rainforests of Tortuguero National Park, while our Best of Southern Costa Rica holiday explores the little-known, but superb, Corcovado National Park in the south, one of the most biologically diverse places on the planet."
Operations Manager
-
Paul Stanbury