Wildlife Holidays in Borneo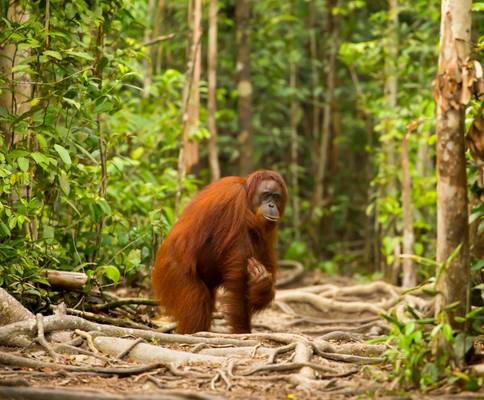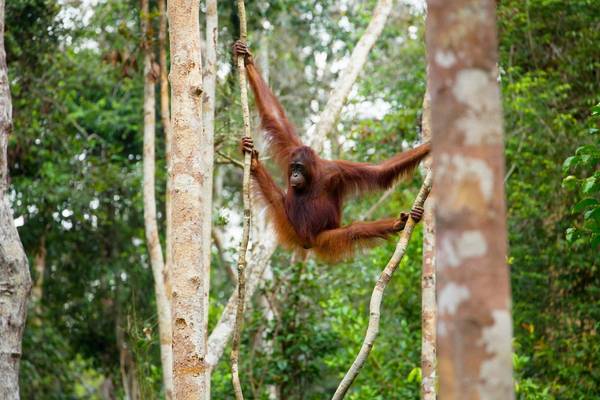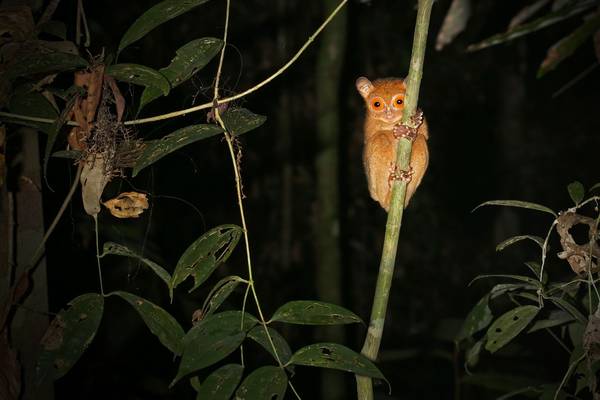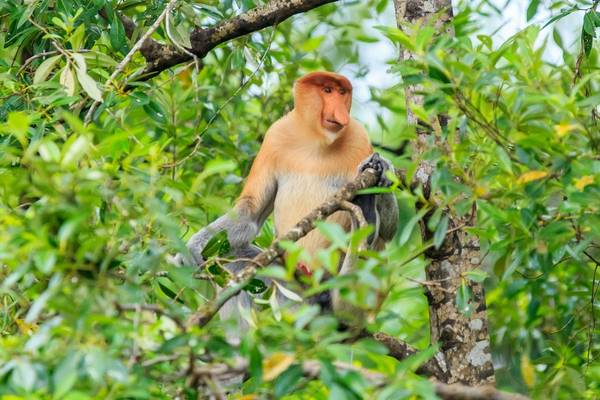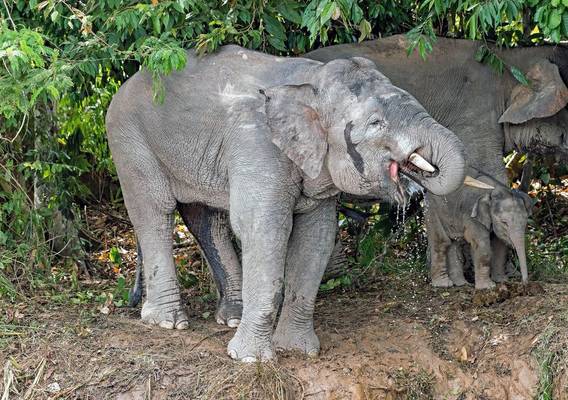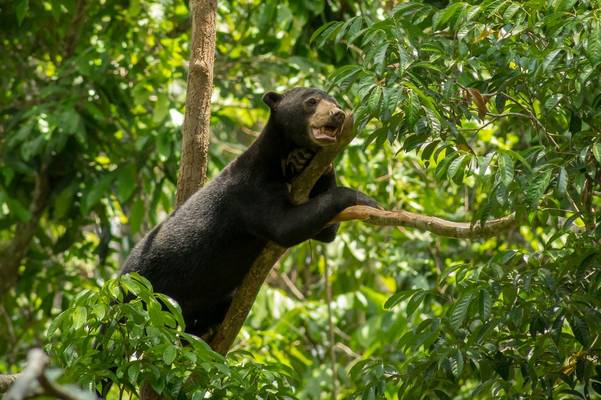 The Island of Borneo (the third largest Island in the world) is home to some of the oldest rainforests on the planet with a simply incredible biodiversity. Naturetrek have been running tours to Borneo for over 15 years now and currently we offer four different holidays all focussing on the Malaysian state of Sabah, which go in search of the mammals and birds, as well as exploring the wider natural history of this incredible island.
The state of Sabah is located in the north-eastern corner of the island, and leads the way in its focus on sustainability. It has retained substantial populations of Orangutans, Pygmy Elephants, Banteng and all five of Borneo's wild cats, these being Leopard Cat, Flat-headed Cat, Marbled Cat, Sunda Clouded Leopard and the near mythical Bay Cat. Despite the well-publicised logging for palm oil production which is carried out extensively on the island, Sabah aims to retain a 50% coverage of intact forest with 30% of this being fully protected. It pioneers low impact sustainable logging techniques which is of course very encouraging. By deciding to visit these reserves, we are supporting and contributing to rainforest conservation.
Our holidays focus on the very best areas for wildlife, spending the right amount of time, in the right places, with the best guides. From Sepilok Forest Reserve to the wonderful Kinabatangan River, a corridor of intact protected forest, to the special lowland rainforest reserves of Tabin, the famous Danum valley Conservation Area and the sustainably managed Deramakot Forest Reserve, we cover these areas searching for their varied and special wildlife. We also visit Mount Kinabalu with its pristine, montane mossy cloud forest. The summit of Kinabalu is 4,101 metres, making it the highest mountain between the Himalaya and New Guinea, and it's packed with yet more special endemic wildlife.
Speak with our Borneo specialist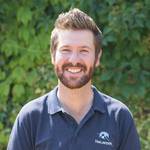 Our Specialist Recommends
"If you are a primate fan, then the 'Borneo's Orangutans' tour could be for you. We explore the rainforests of Borneo in search of Orangutans as well as other birds and mammals."
Operations Manager
-
Tom Mabbett
Naturetrek Tours to Borneo
We currently offer five holidays to Borneo:
What's special about the wildlife?
Borneo is home to the oldest rainforests on Earth! Sabah boasts over 200 species of mammal, 450 species of bird, over 8,000 plant species and a myriad of different insects with some wonderful reptiles and amphibians too! With a high level of endemism, many species are found nowhere else on Earth. A host of different primates inhabit Borneo's rainforests, the two best known being Orangutan and Proboscis Monkey which we have a wonderful success rate with finding on each tour we run. Sabah's birdlife is as spectacular as it is diverse. Special species to see include: Bornean Bristlehead, Storm's Stork, Philippine Scrubfowl, Rhinoceros Hornbill and Whitehead's Broadbill, plus Bornean and Black-throated Wren-babbler. The Danum Valley Conservation Area contains one of the last remaining tracts of primary lowland diptocarp forest and is renowned as one of the very best natural history sites in all of South-east Asia. Tabin Wildlife Reserve being one of the largest and best sites in all of Borneo for viewing wildlife, managed by the Sabah Wildlife Department for wildlife and the tract of protected forest along the Kinabatangan is visited on each and every tour while the highlands around Mt Kinabalu provide a real contrast to the lowlands. The range of habitats and species is very special indeed.  
What wildlife might I see?
On each holiday we run we hope to see the incredible Bornean Orangutan in the wild. We have a very high success rate with finding them.
Other primates we aim to see are Proboscis Monkeys, North Bornean Gibbons (with their incredible call) and two species of Langur and Macaque.
We'll look for a host of bird species including hornbills (there are 8 species in Sabah and we have a chance to see all of them), wren-babblers, frogmouths, trogons, pittas & broadbills.
Other mammals include Pygmy Elephant (a subspecies of the Asian Elephant), Slow Loris, Colugo, Western Tarsier and Leopard Cat with numerous flying squirrels.
Plants such as Rafflesia & pitcher plants, plus some of the largest & most spectacular rainforest trees in the world.
On our Deramakot tour we dedicate many hours at night to try and find Clouded Leopard with Binturong, Moon Rat, Otter Civet, Banteng and Marbled Cat just a selection of other rare mammals possible in this special reserve which has won awards for its sustainability.
You are sure to see some wonderful, protected habitats and away from the birds and mammals a range of impressive butterflies, moths and other insects with special reptiles and amphibians which make these forests so diverse and full of life.