Wildlife Walking Holidays
Combined Walking and Wildlife Tours
Naturetrek started by, and still specialises in, organising bird-watching and wild flower treks to remote and mountainous regions of the world. Though our broad programme of holidays now includes many tours which involve little or no strenuous walking, we still offer an excellent choice of walking and trekking wildlife holidays, from the Himalaya to the Pyrenees and the Camino de Santiago to the Inca trail.
Featured Wildlife Walking Tours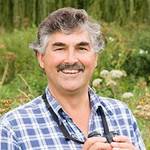 Our Wildlife Specialist Recommends
Walking Wildlife Holidays on Offer:
These tours involve walking all day on most of the days, and tend to be 8 days in the mountains of Europe (although not exclusively) and are either botany or general natural history in focus. Often in remote areas where there are very few other people, our expert naturalist guides will lead you through some of the most majestic scenery, whilst at the same time helping you discover the wonderful flora and fauna that inhabit the region. These tours are for those who enjoy spending a whole day on foot, being able to cope with some strenuous terrain on sometimes uneven ground, and their reward will be, apart from the memorable landscapes and wildlife encounters, a hearty dinner at the end of each day and a great sense of satisfaction at the end of the holiday! Some of our favourite destinations are:
Looking for something even more adventurous?
Strenuous treks as the main feature of the tour – lasting up to 15 days – in some of world's most spectacular and sparsely populated mountain ranges, we offer a selection of trips, including the Himalaya & Nepal's Langtang Valley, where we go in search of breeding birds, alpine flowers, mammals and other wildlife. Here are a few more choices:
Be it day walks or trekking, in mountains, hills or the savannah, we offer a wide variety of holidays where you can truly stretch your legs, breathe in the cleanest of air, and enjoy the natural history of our world on foot.