Wildlife Holidays in Sri Lanka
The verdant tropical island of Sri Lanka, formerly known as Ceylon, is an ideal place to escape the gloom of a British winter.
Although geographically close to the southern tip of India it is culturally very different from its neighbour with a population 69% Buddhist and a proudly independent Sinhalese history.
The rugged terrain of the island's centre is characterised by mountains and hills rising to over 2,000 metres, and this is the home of the island's tea industry.
Sri Lanka has magnificent tracts of forest cloaking many of the southern hills. The best example of this precious habitat is Sinharaja Forest which is recognised internationally as a World Biosphere Reserve.
Naturetrek Tours to Sri Lanka
Naturetrek offers several natural history tours to Sri Lanka. These include bird watching and wildlife holidays (including a bargain bird watching holiday), botanical tours in celebration of Sri Lanka's tropical flora and botanical gardens plus a holiday focusing on Blue Whales & Leopards.
Whats special about the wildlife?
Sri Lanka has many zoological affinities with South East Asia and much of the flora and fauna is unique to the island, including 33 species of endemic bird.
Theres a high level of endemism in the fauna and flora especially in the mountainous regions. An abundance of superb wetlands as well as forests and a benign attitude towards wildlife by the friendly islanders contribute to Sri Lanka being a perfect natural history destination.
Highlights from our Sri Lanka wildlife tours include:
A visit to Yala National Park in search of Leopards, Indian Elephants, Sambar & Marsh Mugger Crocodiles
Dry Zone bird species such as Indian Rollers, Ashy Swallow-shrikes & sunbirds
Wintering birds including passerines from the Himalaya & waders from Siberia
Mangrove plant communities, plus orchids, ferns & balsams
A chance to see the Temple of the Tooth at Kandy as well as the ancient city of Anuradhapura & the rock fortress of Sigiriya
Looking for Blue Whales off Sri Lanka's beautiful south coast
Our Specialist Recommends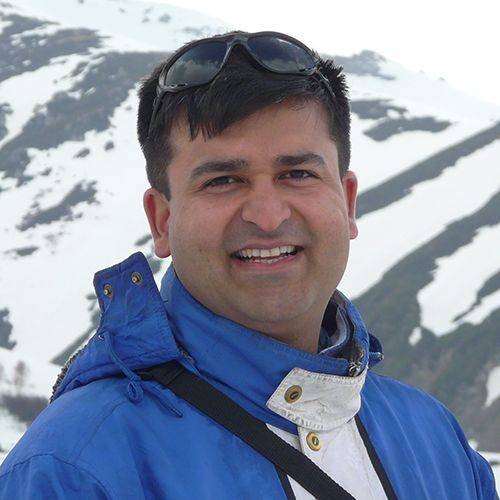 "I recommend our Sri Lanka – Wildlife & History tour which combines a traditional birdwatching and wildlife holiday with the island's ancient culture. We hope to see most of the 33 endemics that are found on the island, and the mammalian highlights are Asian Elephant and Leopard."
Operations Manager
-
Rajan Jolly