Wildlife Holidays in Burma
Once a British colony, Burma became an independent republic in 1948. Having been under military control since a coup d'état in 1962, Burma is again starting to open up to the outside world, and the military is beginning to relinquish some of its control over government. The country now welcomes responsible tourists who are interested in integrating with Burmese people and supporting local economies.
Burma is the second largest country in South-east Asia, with a population of over 60 million. The country has many natural resources, including precious stones, the most famous of which are rubies. Burmese is the official language, and Buddhism the main religion. Burma's longest river is the Irrawaddy and the majority of its population lives in the Irrawaddy Valley.
Naturetrek Tours to Burma
We offer two tours to Burma: a 14-day Burma Highlights - A Wildlife & Cultural Tour which includes a cruise along the Irrawaddy River and visits to key archaeological sites, and Burma's Birds – a 13-day tour in search of endemics and other birdlife.
What's special about the wildlife?
Almost half the country is covered in dense tropical forest, and the country's slow economic growth has contributed to the preservation of many of its ecosystems. In lower Burma, forests comprise a diverse variety of plant-life including valuable teak. In the northern highlands rhododendrons, pine and oak are all common.
Burma is home to over 800 bird species including parrots, pheasants, herons and peafowl. Gibbons, monkeys, flying foxes, tapirs, deer, antelope are among the country's mammals, as well as sparsely distributed top predators such as Tigers and Leopards. Reptile and freshwater fish species are also numerous. Perhaps the greatest joy for the naturalist of a visit to Burma, though, is the fact that its wildlife is so little-known.
When should I visit?
Much of the country lies between the Tropic of Capricorn and the Equator. October to March is the best season to visit as the weather is cooler and drier than at other times of the year. This period also provides the best chance of seeing both resident and migrant species.
What wildlife might I see?
 Asian wetland birds including Pheasant-tailed Jacana, plus lapwings, pratincoles, egrets, herons, whistling-ducks and kingfishers; dry-country specialists such as Red Collared Dove, Barred Buttonquail, Burmese Shrike and Pied Bushchat; White-throated Babbler and the exquisite Jerdon's Minivet at Bagan; hill bird species such as Black-headed Greenfinch and Burmese Yuhina; Hooded Treepie; endemics such as Burmese Bushlark.
In Mt Victoria (offered as a post-tour extension to our Wildlife & Culture tour): bamboo specialists such as Buff-breasted Parrotbill and the splendid Slender-billed Scimitar-babbler; the endemic White-browed Nuthatch and Burmese Tit; a host of babblers, woodpeckers, minivets, barbets and sunbirds among many other species.
Our Specialist Recommends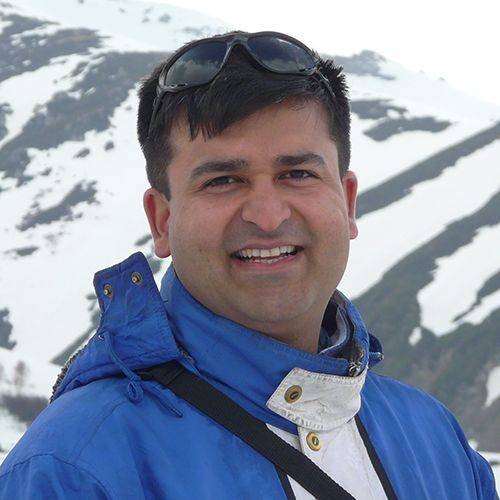 "Not only does Burma have some of the most beautiful scenery in Asia, its culture and wildlife are both wrapped in mystique from having been so long closed to the outside world. A chance to visit world-famous sites such as Mandalay, the temple complex at Bagan, meet indigenous hill tribes, and to cruise along the Irrawaddy River seeking out and enjoying the country's special wildlife as we travel - it's the stuff of a classic adventure story!"
Operations Manager
-
Rajan Jolly
Featured Tours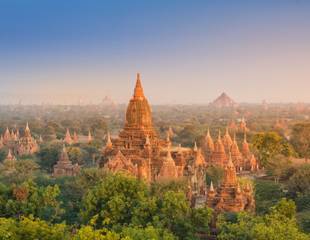 Burma Highlights - A Wildlife & Cultural Tour
Tour code -

BUR01
14 days from
£3,995 inc. flights