Join a LIVE online Naturetrek wildlife tour – for free!
Although our wings have been clipped for the time being, preventing those of us in the UK from heading overseas, we remain as keen as ever to offer you some quality guided wildlife-viewing to enjoy, albeit from your own home! We have rallied several of our leaders around the world to deliver live, 45-minute online tours, where you can enjoy 'walking' with them to enjoy stunning landscapes and wildlife. Our leaders are thrilled to have an opportunity to resume doing what they do best, and can't wait to bring their love and passion for their local wildlife to your screens. Some of you may have travelled with them on previous Naturetrek tours, in which case, you are welcome to revisit as old friends!
The virtual tours will be free to join, although there will be an opportunity towards the end of the tour to leave a voluntary donation/tip. There will be absolutely no pressure or obligation to do so. Any proceeds will be divided equally between the local guide(s) and Naturetrek (to help meet our costs).
Each virtual tour will be introduced by a Naturetrek staff member before handing over to our tour leader on location. Sessions will be hosted on Zoom, with the live chat function enabling you to put questions to the leader as the virtual tour unfolds. Please register by clicking on the links below to reserve your place(s).
NEW: Ecuador – Early morning at Tambo Condor, Antisana:
Date: Friday 16th April, 1pm (GMT+1)

Join our team live high up on the slopes of Antisana volcano south-east of Quito with tour leader Iris Scheiefer giving us a virtual guided tour of this stunning Andean setting. Naturetrek groups frequently stop for lunch at this rustic restaurant and in the surrounding scrubs and on feeders dotted around we will look for birds such as Rufous-collared Sparrow, Sparkling Violetear, Black-tailed Trainbearer, Shining Sunbeam and Black Flowerpiercer. However the two star birds are the world's largest hummingbird, Giant Hummingbird, and Andean Condor, which we hope to see through the 'scope before it leaves its overnight roost.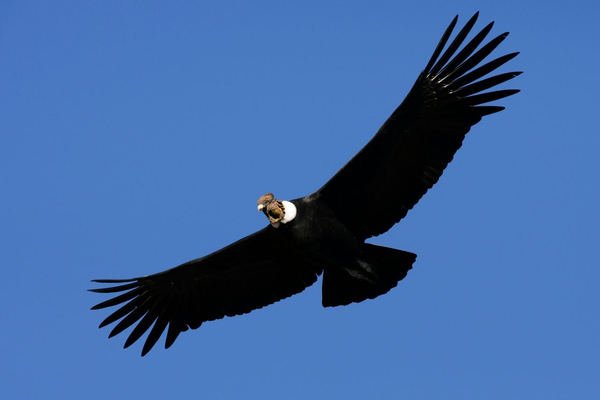 NEW: Panama – Dawn at Canopy Lodge
Date: Monday 19th April, 1pm (GMT+1)
We're back with our friend and tour leader Carlos Bethancourt for this Virtual Tour at Canopy Lodge in El Valle de Antón, a beautiful lodge much enjoyed by Naturetrek groups in Panama. The lodge nestles in the caldera of an ancient volcano where the garden's fruit feeders attract over 40 species of birds including Collared Aracari, Blue-grey Tanager, Crimson-backed Tanager, Flame-rumped Tanager, Thick-billed Euphonia, Grey-headed Chachalaca, Grey-cowled Wood-Rail, Red-crowned Woodpecker, Spot-crowned Barbet and others. Using his expert phone-scoping skills we'll see what gems Carlos has in store for us this morning!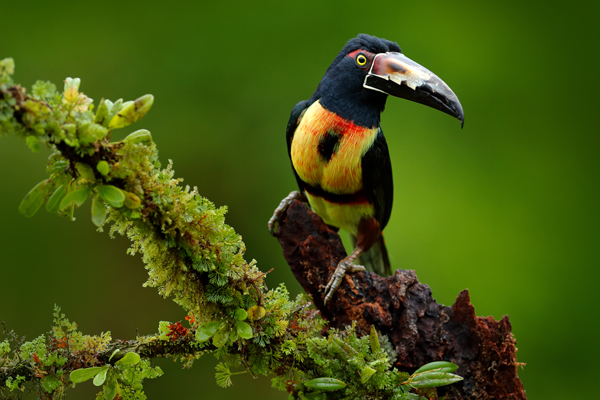 NEW: Spain – Dawn at Los Alcornocales Natural Park, Andalucía:
Date: Thursday 22nd April, 7am (GMT+1)
Join our tour leaders Niki and Simon as dawn breaks over the largest Cork Oak forest in Europe. As the sun rises over the wild olives, Stone Pines and Mediterranean maquis, we will bring you the gorgeous dawn chorus sights and sounds of the area, including European Bee-eaters, Common Cuckoo, Common Nightingale, Golden Oriole, Western Bonelli's Warbler, and more. We'll also be hoping for glimpses of the area's more secretive residents seeking their breakfasts, such as Firecrest, Short-toed Tree-creeper and Crested Tit!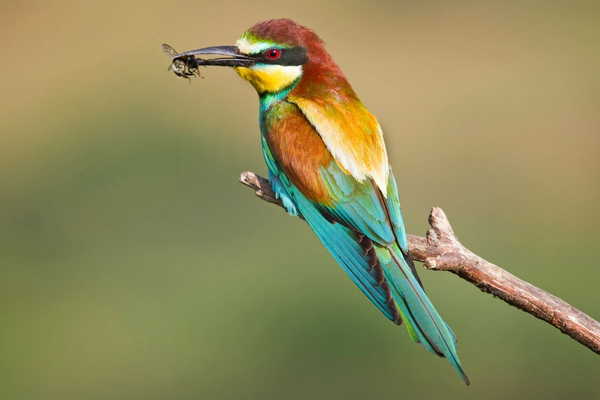 NEW: Ecuador – Dawn at Sacha Tamia (Mindo):
Date: Friday 30th April, 1pm (GMT+1)

We're back with tour leader Manuel Sanchez for this Virtual Tour in the gardens of Sacha Tamia, our favourite lodge in the Mindo area, with stunning views out over the forested Mindo valley. This Virtual Tour complements the session on 9th April in that although we're unlikely to see the mountain toucan or Toucan Barbet, a different range of species are likely to show including Red-headed Barbet, White-lined and Black-capped Tanagers, Ecuadorian Thrush, Purple-bibbed Whitetip, Booted Racket-tail, Black-winged Saltator, Collared Aracari, Crimson-rumped Toucanet and possibly Black-chinned Mountain Tanager.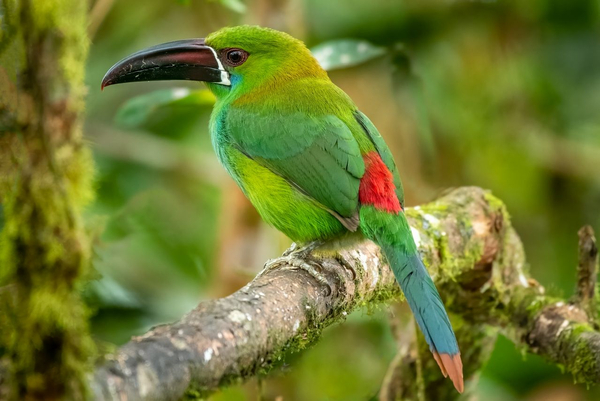 NEW: Panama – Dawn along the Pipeline Road
Date: Tuesday 4th May, 1pm (GMT+1)
The Pipeline Road is a favourite excursion of Naturetrek groups staying at the nearby Canopy Tower. On this Virtual Tour, Carlos gives us a sense of what it is like to spend the morning birding this transect, concentrating our efforts and phone-scoping around the entrance to the road where the 3G should be strong. As ever with a Virtual Tour, we have no idea what might turn up, but with Carlos's expert skills we can hope to catch a glimpse of at least some of Keel-billed Toucan, Yellow-tailed Oriole, Masked Tityra, Streaked Flycatcher, Red-throated Ant-Tanager, Squirrel Cuckoo, Gray-headed Chachalaca, Whooping Motmot, Slaty-tailed, Black-throated & Black-tailed Trogons and Purple-crowned Fairy.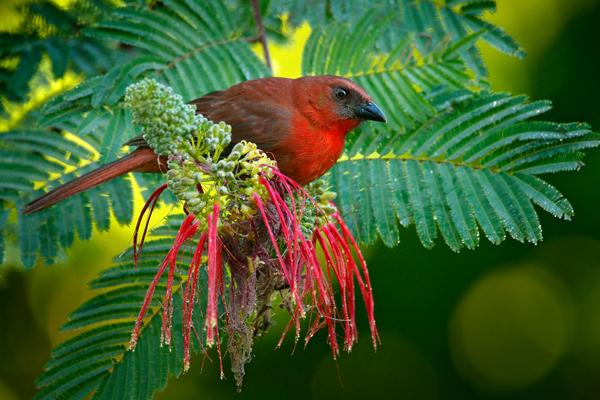 Spain – Raptor Migration in the Strait of Gibraltar:
Dates TBC
On this live session, our friends and tour leaders Simon Tonkin and Niki Williamson, who live in southern Spain, will bring the magic of migration time in the Straits of Gibraltar to our living rooms. Birds congregate here on their annual pilgrimage back from their African wintering grounds to breed all over Europe. Using digiscoping techniques and face-to-camera commentary, we hope to enjoy, if conditions are good, masses of White Storks, Black Kites, Booted and Short-toed Eagles, European Bee-eaters, swifts and other species making the crossing while Scopoli's and Balearic Shearwaters track east to their Mediterranean breeding grounds.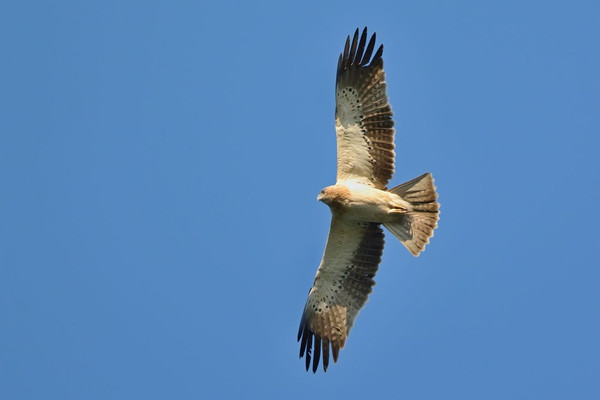 Panama – Dawn at the Canopy Tower:
Dates TBC

Join our friend and Naturetrek tour leader Carlos Bethancourt live on the viewing platform of the Canopy Tower. As the sun rises over the misty treetops of the Soberanía National Park we will look for Palm and Summer Tanagers, maybe a Green or a Red-legged Honeycreeper, Violaceous Trogon, Green Shrike-Vireo, Blue Cotinga, Scaled Pigeon, Red-lored Amazon, and maybe even a Keel-billed or a Chestnut-mandibled Toucan. Carlos is a star in front of the camera and with the help of colleagues will bring some handy phone-scoping skills to the session.