Wildlife Holidays in Ecuador
Once part of the Inca Empire, Ecuador came under Spanish rule in 1563 until it achieved independence in 1822.
Its capital city, Quito, is a World Heritage Site on account of its historic and well preserved Latin American centre.
Ecuador has welcoming people, relatively short travel distances and good accommodation. It' s an ideal destination for a wildlife holiday, for both first-time and repeat visitors to South America.
Naturetrek Tours to Ecuador
Naturetrek offers a range of wildlife holidays and natural history tours in Ecuador.
What' s special about the wildlife?
Ecuador straddles the equator and is home to a great many species, including numerous endemics. The fact that it has three very different geographical regions: Pacific coastal, Andean and Amazon habitats and climatic zones, all within a relatively small area, provides the basis for Ecuador's astonishing diversity of wildlife.
The Galapagos Islands, made famous by Darwin, are part of Ecuador and lie 1,000 kilometres off the mainland.
This small country is home to an astonishing diversity of bird life, containing 15% of the world's known bird species (Ecuador has more species per unit area than any other country in South America!) Bird watching here is a delight. 1,600 bird species have been recorded on the mainland, and there are a further 38 endemic to the Galapagos Islands.
There are over 16,000 plant species.
Our selection of tours includes:
Bird watching tours of the western cloudforests
The spectacular paramo & the Amazon Basin
Wild flower holidays in search of orchids & other special plant life
Bargain bird watching holidays to the Amazon, Choco, south-east, south-west & Tumbesian regions
Tours which focus on particular Ecuadorian birds such as Cock-of-the-rock & antpittas
Bargain mammal watching tour to Amazonian Ecuador
Unique 2-week cruise of the Galapagos Islands
Our Specialist Recommends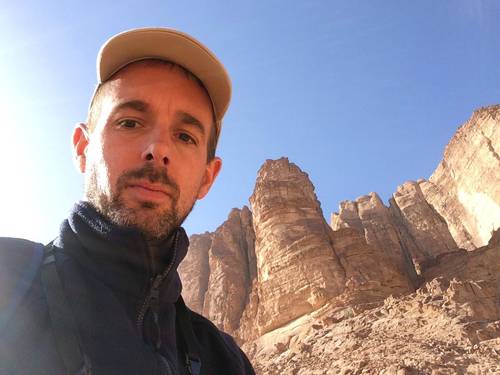 'For keen birders and a feast of hummingbirds and tanagers I would recommend our Andes & Amazon tour or, if you're tighter for time, our Cock-of-the-rock tour. If you are more interested in mammals, our Ecuador's Mammals tour is highly recommended, partly based at the renowned Napo Wildlife Centre and also targeting Spectacled Bear and Mountain Tapir in the Andes.'
Operations Manager
-
Andy Tucker