Bears are many people's favourite mammal. They are immensely strong and have unpredictable temperaments, yet inspire great affection in most of us.
The Naturetrek programme includes a number of specially designed bear-watching holidays which employ local expertise to provide clients with wonderful opportunities to see their favourite mammals.
Featured Bear Watching Tours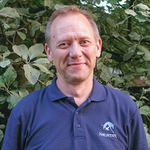 Our Bear Watching specialist recommends
"In Europe one of the most reliable places to see the European Brown Bear is northern Finland, where it is possible to get very close views from hides. Watching Grizzly Bears catching Salmon in western Canada is undoubtedly one of the greatest of natural history thrills. But for the ultimate bear-watching experience, and my personal favourite, it has to be a trip to the Arctic to see Polar Bears."

Paul Stanbury - Operations Manager
Bear Watching Holidays – See Bears in their Wild Habitat
Naturetrek Bear-watching tours
Most species of bear are retiring in habit and rarely seen during the day. However, a prodigious appetite leads many species to gather seasonally in big numbers, which makes them far easier to watch!
Our bear tour groups are limited in size and accompanied by Naturetrek naturalist leaders, and also usually assisted by resident experts. Although focused on bear-watching, all Naturetrek bear tours offer many opportunities to observe the other wildlife of the area.
We also see bears on other Naturetrek tours such as Sloth Bears on Indian and Sri Lankan tours, and Brown Bears on many European tours.
Where can I see bears?
Is it possible to see bears on other Naturetrek tours?
Yes. While not specifically searching for bears, we regularly have sightings of Sloth Bears on Indian and Sri Lankan tours, and Brown Bears on our Kamchatka cruise and many European tours.