Big cats are among the most admired and sought-after mammals on the planet, and we are proud to offer a broad and comprehensive range of big cat safari holidays. We offer inspiring and truly memorable wildlife tours to enjoy sightings of all of the world's iconic species in their natural habitats, including Tigers in India and Nepal, Jaguars in the Pantanal, Pumas in Chile and Snow Leopards in India and Mongolia and we certainly do not neglect the smaller cats either.
We offer a range of itineraries around Africa and encounter the continent's high-profile species like Lions, Cheetahs and Leopards and also the lesser known species such as Caracal, Sand Cat, Black-footed Cat, Serval and African Wild Cat. We also have wildlife holidays that catch sightings of the Asiatic Lion in India and the elusive Leopard in Sri Lanka.
We also offer a pioneering tour to try to see the most difficult of all big cats the Sunda Clouded Leopard in Borneo with Leopard Cat, Marbled Cat and Flat-headed Cat all having being seen on our Borneo holidays. Closer to home, we offer holidays in Europe to go in search of Wildcat and both Eurasian and Iberian Lynx.
We have run these holidays for many years with great success, working with the best local contacts and guides and staying at the very best locations with carefully crafted itineraries which allow the optimum amount of time to achieve sightings.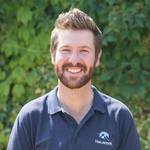 Our Big Cat Specialist Recommends
"Naturetrek has been instrumental in designing, researching and pioneering many of the big cat safari tours on the market. Our dedicated Tiger-watching trips have an unparalleled 100% success record with sightings, while if you want an experience dedicated to looking for Jaguars (also with a 100% success rate), you can't do any better than our 'Brazil – Just Jaguars!' holiday. Additionally, our 'South Africa – Just Cats!' holiday offers a chance to see a wide variety of species in stunning scenery and for a real adventure, well off the beaten track, our 'Borneo's Mammals - Deramakot Forest Reserve' holiday is hard to beat for sheer excitement as we go in search of Sunda Clouded Leopard with extensive night time spotlighting outings encountering a wonderful number of mammals as we search for this elusive cat. Finally, if you wish to combine two holidays in one, our 'South America's Big Cats' holiday, first goes in search of Pumas in Chile followed by Jaguars in Brazil with a wonderful chance now for Ocelot in the Pantanal. "

Tom Mabbett - Operations Manager