A collection of wildlife tours staying at hotels specialising in plant-based cuisine.
After years of vegetarians and vegans having to endure the upset and frustration of being served ham omelettes and tuna salads in Mediterranean Europe and elsewhere, an up-and-coming collection of fine-dining hotels specialising in vegetarian and vegan cooking is taking the continent by storm. We have worked hard to identify those in the best areas for wildlife and the result is that we now have a new range of wildlife holidays to offer those of you who follow a meat-free or plant-based diet, or those omnivores amongst you who are curious and keen to learn more about vegetarian and vegan cuisine.

Our new vegetarian and vegan wildlife tours promise to deliver three delicious, healthy, and appetite-satisfying meals per day. We know ourselves – with several of us in the Naturetrek office being life-long vegetarian or vegan – that it has often been necessary to compromise on meal quality and variety when travelling, but, at long last, that will not be the case with this new collection of tours!

Delicious breakfasts and dinners will be provided by the hotels, whilst lunches will be a vegan/vegetarian adaptation on the famous Naturetrek picnic to provide a nutritionally balanced and mouth-watering spread. Whether you are an omnivore, vegetarian or vegan, we warmly welcome you to join a tour (or two!) from this new and unique collection.
Featured Vegetarian and Vegan Wildlife Holidays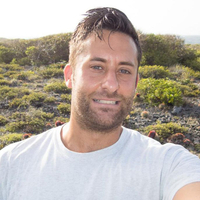 Our Wildlife Specialist Recommends
Our 'Wildlife of Italy's Northern Alps' stays at one of Europe's finest vegan hotels, featuring a natural bathing pool, a Finnish sauna, an outdoor forest sauna and an indoor pool with salt electrolysis system. From this beautiful 4-star accommodation we make short journeys in search of a number of special species. There is even the option for those looking to join this holiday via rail or road to join on a land-only basis, where we would be very pleased to arrange pickups from nearby stations.

Dan Lay – Operations Manager