Naturetrek's History – Where It All Started
In 1981, between a law degree at Exeter University and Solicitors' Exams in London, Naturetrek's co-founder and MD, David Mills, headed to Nepal and India for two years – combining a passion for wildlife (especially birding) with a love of walking and mountains. So began a deep-rooted passion for the subcontinent, and particularly for the people and wildlife of the Himalaya. David also discovered Bob Fleming, 'bird man' of Nepal and author of the country's only field guide at the time. Bob had a job that David's school careers master had negligently failed to flag up. He earned his living by guiding wealthy Americans on long and pioneering trekking expeditions into little-known areas of the Himalaya in search of birds. He lived in a comfortable house in 'medieval' Kathmandu, where cars were almost unknown. It was heaven. Was there a better lifestyle? Probably not!
And so, after a period of guiding trekking holidays for Exodus and freelance travel writing, in the summer of 1986 David finally got round to completing the first Naturetrek brochure from a primitive Berber house in Morocco's High Atlas Mountains with the help of Maryanne. They had met in Marrakech in 1985. Maryanne, a zoologist from Perth, Western Australia, was a veteran of many research and surveying expeditions in outback Australia, yet she had initially come to England in 1985 to watch the Australian cricket team, managed and selected by her father, Lawrie Sawle, in the 80s and 90s. But the cricket wasn't going well. David Gower was having the Ashes series of his career for England, and Maryanne was unimpressed by the weather as well. So she sought the desert heat of Morocco for relief, only to encounter David (who was missing the cricket!), suntanned and in a djellaba, whom she mistook for a local porter.
A year later, the brochure text was gradually completed by candle-light, in the Berber house of Lahcen ibn Mohammed in the mountainside village of Aroumd, and duly posted home each month to a typist-cum-typesetter. That autumn the first Naturetrek brochures were despatched from the living room of a tiny terraced house in Alresford, Hampshire (right).
So began Naturetrek, carrying just 27 clients in 1987 – to Kashmir and Ladakh, Bhutan and Morocco. Remarkably, many of those who travelled with us in that first year continued to do so over the next 25 or even 30 years, and we are most grateful to them, and the great many Naturetrek devotees since who have given us such great support. Amongst them were Cesca and John Inskipp. They travelled on the very first Naturetrek holiday to Kashmir and Ladakh, and many others, but were perhaps unaware of the inspiration that their son Tim had provided David in his teenage years. Like all budding young birders of the 1970s, David hitched around the country in his quest for birds and got by on as little as possible. On occasions though, he had the good fortune to be offered a lift by 'ace birder' Tim and his girlfriend, Carol. Many were in awe of Tim's knowledge and field skills (if a little concerned at the speeds he covered the country in his functional Ford Cortina). He'd been one of the first British birders to have ventured to Nepal, overland, and to have spent a substantial time exploring the country that became his and Carol's lifelong passion (their field guides to the birds of both Nepal and India used by countless Naturetrek travellers and others today). It was Tim's tales of the magic of Nepal and its birds that so inspired David, as he clung on to the back seat of Tim's Cortina, and ensured that it was the first country to which he headed (with Bob Fleming's phone number and 'Birds of Nepal' safely in his rucksack) following his university degree.   
What is so easily forgotten is that Naturetrek emerged in a truly joyful (for David especially), technology-free era. Office computers were unheard of, and the fax machine, mobile phone, emails, websites and social media were modern tools of the tour operator's trade that were then a mere twinkle in some trouble-maker's eye! Communications from David and Maryanne to each of their clients, suppliers and overseas partners were carried out simply, by means either of a hand-written letter or aerogramme, or by phone. The latter, of course, was not only costly, but it was also extraordinarily difficult, if not impossible, to reach overseas representatives by phone in those days. So, on the rare occasion that a client booked late or a last-minute adjustment needed to be made to a long-established holiday plan, a substantial investment (£10 or more!) needed to be made in order to deliver a telex to an overseas partner or leader by phoning the words through to the Portsmouth News' telex service for onward dispatch. By today's standards, this was a stress-free environment in which to work, and at least twice a day (if the cheques were coming in) there was need to take a walk through Alresford, with binoculars at hand for some wayside birding, to bank cheques early and catch the last post. It is also worth reflecting on the fact that, today, the data required by our 'tablets' in the consumer age generates a greater carbon footprint than all the world's flights. David, for one, would happily forego the technological advances of the past 35 years, ahead of the abandonment of flights, to slow climate change!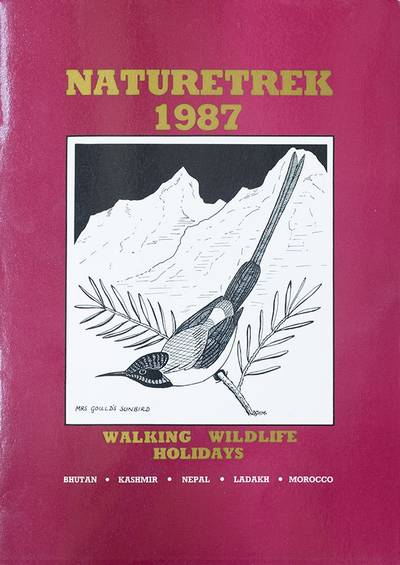 First Naturetrek brochure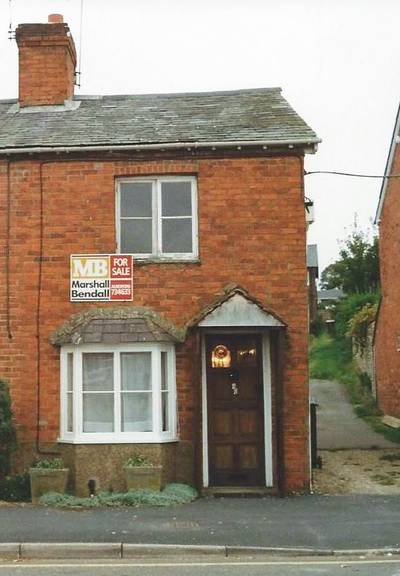 Terraced house in Alresford from which the first Naturetrek brochures were despatched
This was also an era in which the travel trade in the UK operated entirely unfettered by the constraints of regulation. There was no need for an ATOL licence, bonding, and the other requirements for consumer protection later brought in across the EU. It was the perfect time to start a travel business. Better still, in many developing countries accommodation and travel arrangements, prior to governments recognising the milch cow and taxing it excessively, were extremely cheap, allowing us to put together some fabulous packages at very low prices. Even in Europe, prior to the introduction of the Euro, some countries offered especially good value. For a budding travel entrepreneur, the 1980s was a great time to launch a business. We were fortunate indeed.
However, in one area we were more blessed than any other. Many of our clients were 65+. They had lost their 20s to the Second World War. Now retired, they were determined to enjoy their Naturetrek holiday and have a great time, come what may. And challenges did come; challenges galore, for nothing then ran like clockwork as we expect it to today. Planes were frequently delayed, for days, weeks or indefinitely … or borrowed by dignitaries. Charter vessels often had engine problems and occasionally sank. Mountain roads were forever becoming impassable, whether on account of a fallen bridge, landslide, road accident or demonstration, and not cleared. Remote regions were forever being closed, without notice.
Obstacles arose relentlessly in those days, yet tour operating and tour leading were universally such fun – problems forever needing to be solved. Our clients of that time simply loved the adventures we had together, never batting an eyelid, just laughing off each unforeseen situation. They were a golden generation indeed … and we were blessed to have their patronage and honoured to enjoy their company on our fledgling Naturetrek holidays. 
In the next instalment, we'll take a look at the first Naturetrek holiday in 1987, an unforgettable journey to Kashmir and Ladakh!