Wildlife Holidays in Kenya
Kenya is a magical country. With a functional veneer of westernisation, it is bustling and colourful, and packed with variety – a melting pot of everything African.
Despite pressure from tourism and a growing population this country remains the naturalist's first choice in Africa ... and perhaps the world.
Kenya has a variety of scenery and habitats unrivalled even in Africa: arid deserts, verdant rainforests, rolling grasslands, snow-capped equatorial peaks, lush green hills, cultivated plains, plus the lakes and spectacular escarpments of the Great Rift Valley.
The country is serviced by a good network of roads as well as by standards of accommodation and cuisine as high as any in Africa.
Naturetrek Tours to Kenya
Naturetrek offers a whole range of wildlife holidays and natural history tours in Kenya, focusing in particular on its amazing birds and mammals. Here are a few of the places we visit in Kenya:
Wildlife safaris to the Masai Mara
The Rift Valley, Mount Kenya & stunning Indian Ocean coast
World famous game reserves such as Amboseli, Samburu & Tsavo
What's special about its wildlife?
Abundant game in the reserves
Superb variety of mammals including the 'big five' & much more
Over a thousand species of birds – unrivalled by any other African area of similar size – many of which are exceptionally colourful, approachable & easily photographed
What wildlife can I see?
It's hard to know where to start, but here are just a few of the wildlife highlights a tour to Kenya can offer:
The famous annual migration of Blue Wildebeest, Topi, zebra, gazelles, Giraffe & other mammals
Predators including Lion, Leopard, Cheetah, jackals & hyenas
Elephant, African Buffalo & other mammals in the Serengeti
Watching Hippos wallowing at Mzima Springs
Lake Nakuru's spectacular flamingoes
A fantastic array of bird life including hornbills, Ostriches, Secretary Birds, Carmine Bee-eaters, widowbirds, vultures, barbets, weavers …
Our Specialist Recommends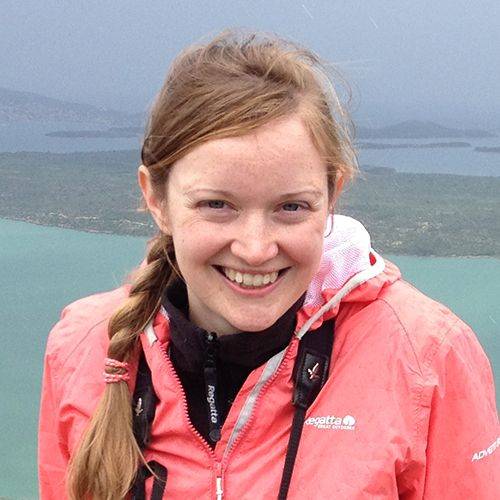 Our 'Kenya's Masai Mara' bargain mammals tour is a great way to see beautiful Lake Naivasha and its beautiful surroundings, the astonishing scenery of the Great Rift Valley and the vast numbers of game in the Masai Mara NP.
Operations Manager
-
Kerrie Porteous