Wildlife Holidays in Rwanda

Wildlife Holidays in Rwanda
In colonial times, the spectacular beauty of Rwanda's rolling, mountainous landscape earned it the title 'The Land of a Thousand Hills'. Following independence, this small Central African nation leapt to fame as the land of 'Gorillas in the Mist', adopted home of Dian Fossey and the most important refuge for the rare Mountain Gorilla.
As recently as the late 1980s, Rwanda was a popular holiday destination. Gorilla-tracking in the Virungas was the country's premier attraction, supplemented by game-viewing in Akagera National Park, the incredible biodiversity of the Nyungwe Forest and the beauty of Lake Kivu. Then came 1994 and the appalling genocide that caused Rwanda to leap from the glossy travel supplements to front page news.
While the Rwandans will never forget the terrible period of suffering in the 1990s, they are a resilient people who have rebuilt their lives and their country over the past decade and are now poised to restore their homeland to its rightful place among the world's finest wildlife destinations.
Speak with our Rwanda specialist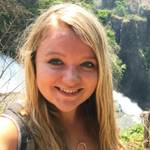 Our Specialist Recommends
"Our Tailormade Rwanda option allows you to create an entirely unique travel experience, designed and based around your own specific wishes. Whether you'd like to trek for Gorillas in Volcanoes National Park, trek for Chimpanzees in Nyungwe, or relax and explore the waterways of Lake Kivu by kayak, our Tailormade specialists are here to help craft the perfect itinerary for you."
Operations Manager
-
Georgie Dodds
Naturetrek Tours to Rwanda
Wildlife highlights of a holiday to Rwanda will generally include the Mountain Gorillas of Volcanoes National Park, the Chimpanzees of the Nyungwe Forest, and plains game of the Akagera National Park.
What's special about Rwanda's wildlife?
With a complex history and fascinating natural heritage, Rwanda remains a most beautiful country – a luxuriant land of great lakes, terraced hillsides, a snowclad equatorial mountain range, and rolling grasslands. The primate diversity here is unsurpassed, with an equally impressive assemblage of highly sought-after Albertine Rift endemics.
Some highlights include:
Trekking for Mountain Gorillas in the Volcanoes National Park.
Game drives in the Akagera National Park.
Trekking for Chimpanzees in the bird-rich Nyungwe Forest.