Wildlife Holidays in the Galápagos
Its geological and evolutionary history, landscapes and extraordinary wildlife make this beautiful volcanic archipelago unlike anywhere else on the planet. These 'Enchanted Isles', where Charles Darwin developed his ground-breaking theory of evolution, are home to prehistoric-looking Land and Marine Iguanas and Giant Tortoises, as well as a host of endemic birds and other wildlife. Naturetrek's comprehensive Galápagos cruise itineraries offer the keen naturalist a wonderful adventure aboard two different First Class motor boats (Cachalote Explorer and Beluga) to explore this unique environment under the guidance of our expert naturalist guides.
Naturetrek Tours to the Galápagos Islands
We offer the most comprehensive Galápagos cruise itineraries available, visiting a range of wildlife-rich sites for up-close and personal encounters with the diverse fauna of this astonishing archipelago.
Travelling in one of our two comfortable motor boats, we provide a unique experience with the opportunity for daily landings in wildlife-rich sites created by the Galápagos National Park authority. We visit all the larger islands as well as numerous smaller ones, spending relaxed, quality time at each location to enjoy the unique natural features and resident fauna, allowing ample opportunities for photography and snorkelling. In between landings there's plenty of time to relax and keep an eye out for the many marine creatures that keep our vessel company, including countless seabirds, dolphins and even the occasional passing whale or pod of Orcas. Our local naturalist guides provide outstanding leadership and a wealth of knowledge on the natural history and wildlife of the islands, and the highly trained crew offer exceptional service. With the freedom and independence to travel at our own pace, we explore the full magnificence of this unique environment.
Galápagos Cruise Highlights:
The most comprehensive cruise itineraries available
Expert local naturalist guides with extensive natural history knowledge
Choose from two comfortable First Class motor boats
Daily landings at wildlife-rich sites to encounter endemic wildlife · Plenty of time to enjoy photography
Sightings of countless seabirds and other marine life on voyages between islands
Opportunities to snorkel and encounter myriad fish and Galápagos Sea Lions
Island highlights include Fernandina, Genovesa and Espanola
Sightings of Waved Albatross during April - December
Add an Amazon Rainforest extension at wonderful Sacha Lodge
Our Specialist Recommends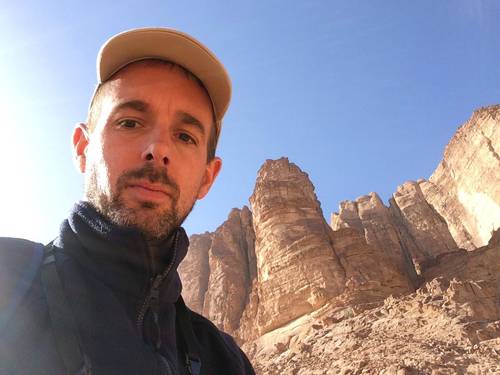 'If you have the time and budget, a 14 night/15 day Galápagos cruise is the way to go for any keen naturalist/photographer. Since the Galápagos National Park streamlined and improved boat itineraries, minimising criss-crossing and wasted time, Galápagos cruises have been greatly improved. Our cruises make for a truly unique experience. Expect to be enthralled by the approachable wildlife, varied walks around the islands and the high quality snorkelling in clear (if slightly chilly!) seas. Add the Amazon extension to Sacha Lodge for a completely different dimension to your holiday in Ecuador.'
Operations Manager
-
Andy Tucker
Featured Tours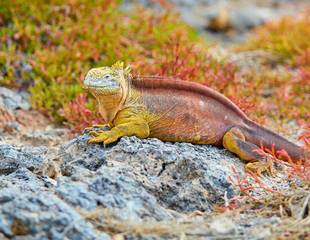 Ecuador & the Galapagos Islands
Tour code -

ECU10
20 days from
£7,995 inc. flights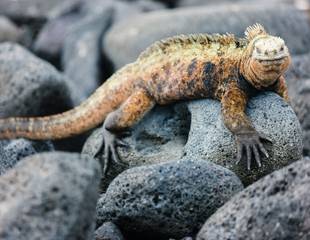 Ecuador & the Galapagos Islands - Deluxe
Tour code -

ECU15
20 days from
£8,995 inc. flights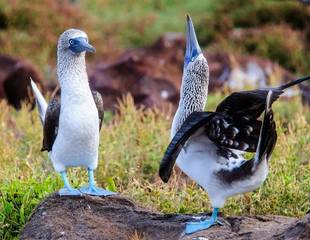 Galapagos Islands - one week cruise
Tour code -

ECU12
13 days from
£6,295 inc. flights