Wildlife Holidays that do not involve a flight
At Naturetrek we make full use of the Eurostar rail service through the channel tunnel, and of the ferry routes between England's south coast and France and Spain, to offer a range of 'flightless' wildlife holidays in Belgium, Holland, France and Spain. In addition, we also offer the widest selection of wildlife holidays within the UK, none of which require a flight to participate in. Therefore, if you prefer not to fly, for whatever reason, we have a range of varied and exciting wildlife holidays for you to choose from, and we are committed to regularly adding more.

It is also the case that many of our other holidays within Europe are also accessible by rail. Generally, where there's a will, there's a way, and we'd be pleased to offer advice to anybody who wishes to join any of our tours within Europe by a means other than flying!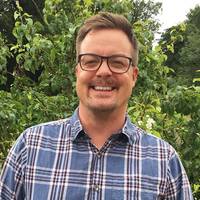 Our No Flight Tour Specialist Recommends
"Our Picos & Plains tour offers an environmentally-friendly route down to Spain for some excellent birding and cetacean-watching. More broadly, we're very keen for Naturetrek to offer the most dynamic, market-leading carbon-reduced holidays available, and we hope you enjoy browsing our list of no-flight wildlife holidays!"

Barney Jones - Operations Manager