Wildlife Holidays in Tanzania
Tell me about Tanzania …
Tanzania is one of the oldest known continuously inhabited areas on Earth. Fossil remains of humans and pre-human hominids have been found dating back over two million years.
Tanzania has dozens of beautiful national parks like the world famous Serengeti and the Ngorongoro that generate income with a large tourism sector that plays a vital part in the economy.
Lake Victoria lies to the north and Lake Tanganyika to the west, while the centre comprises a large plateau. The imposing Mount Kilimanjaro is situated on the border with Kenya, and the eastern coast is hot and humid, with the island of Zanzibar lying offshore.
Naturetrek Tours to Tanzania
Naturetreks wildlife holiday to Tanzania combines bird watching and mammal viewing safaris. We focus on the birds and mammals of its magnificent national parks such as Arusha, Tarangire, Ngorongoro, Lake Manyara and the Serengeti.
Whats special about its wildlife?
The magnificent game-laden lands of Africa are world famous, and some of the best of them are in Tanzania. Here, Lions and Cheetahs may still enjoy a meal free from the gaze of all-encircling tourist buses.
Tanzania is home to the largest concentrations of mammals anywhere in the world.
Our Specialist Recommends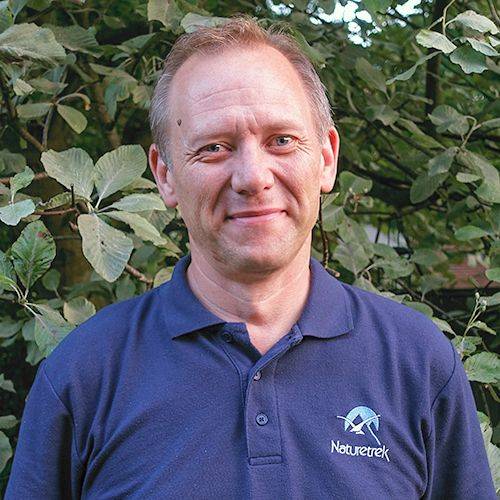 "I recommend our 'Tanzania Highlights' holiday, a 14-day birdwatching and mammal-viewing safari through the superb national parks of Arush, Tarangire, Ngorongoro, Lake Manyara and the Serengeti."
Operations Manager
-
Paul Stanbury