Join the Naturetrek Team
As the leading wildlife tour specialist in the world, Naturetrek offers the widest selection of expert-led wildlife holidays and expedition cruises to some of the most spectacular regions on earth. Staffed by wildlife enthusiasts and dedicated travel professionals, we are passionate about organising outstanding, competitively priced, responsible wildlife experiences around the world. Our office-based staff and tour leaders are our greatest asset; our meticulous planning, attention to detail, thorough research, knowledge and passion for the natural world ensure our wildlife holidays are second to none. As important as our academic and professional backgrounds, are our less-tangible skills: empathy with our clients, pro-activity in pioneering new ideas, the ability to deliver under pressure, dedication to our work and a passion for the natural world.
Below we list the current positions for which we're recruiting, both where positions are vacant and where there is potential for a talented individual to join us in a new role. Please note: Although we are currently remote working, we will expect any new recruits for our office-based roles to work from our Hampshire office when restrictions permit.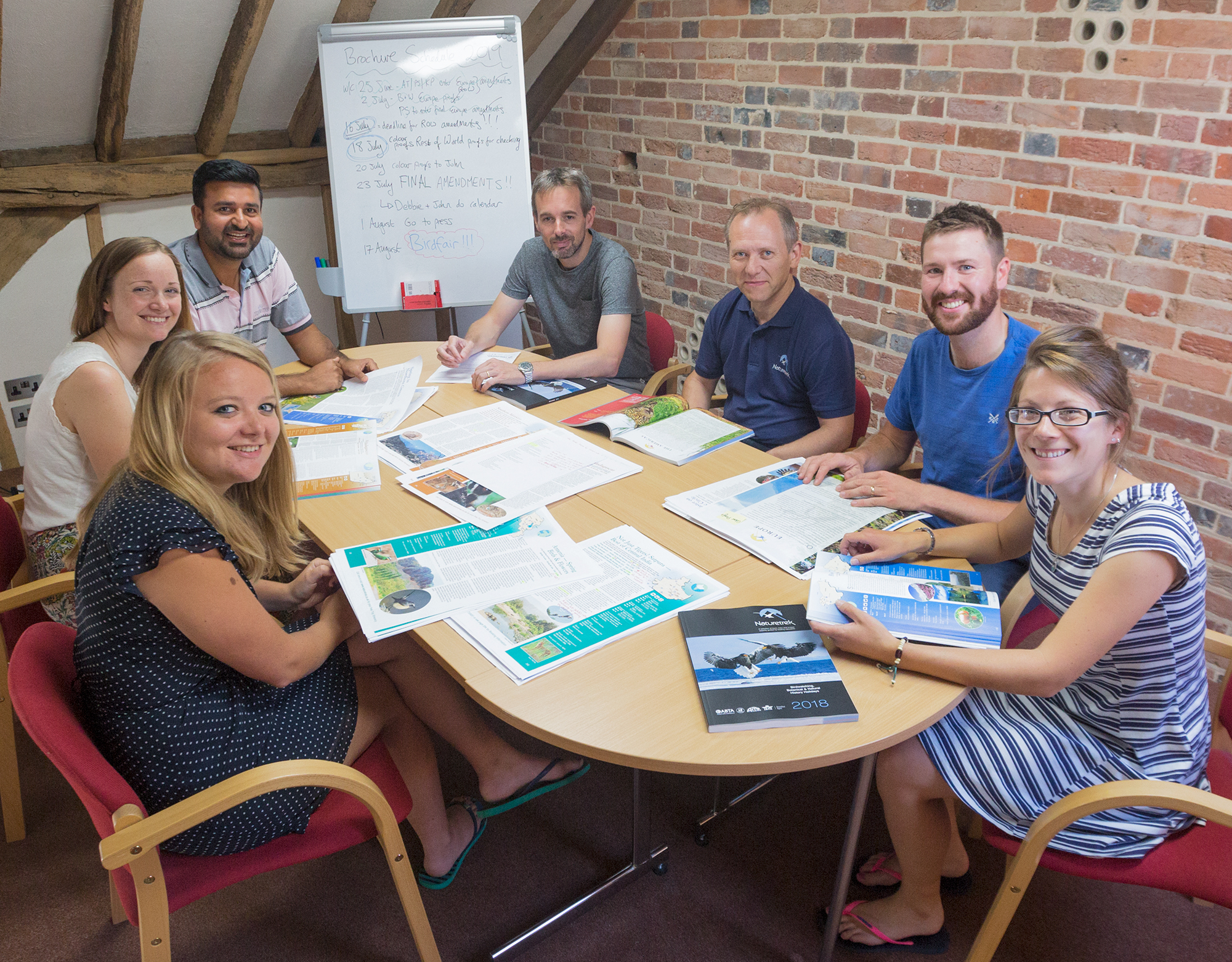 How to apply
Please email a copy of your CV and cover letter, outlining your background, any relevant information, and why you consider yourself suitable for the position, to Andy Tucker at andy@naturetrek.co.uk.
Please note that acknowledgements will be sent only to those applicants invited to interview.
Current Roles
Tailormade Holidays Consultant
This is an exciting opportunity to combine a passion for the natural world with a rewarding position at the market-leading wildlife tour operator. We are looking for an energetic, well-travelled wildlife expert to join our Naturetrek Tailormade team (at our Mingledown Barn office, near Alton, Hampshire) to market, design and sell unique wildlife experiences to those clients of ours who prefer not to travel as part of a group. In addition the successful applicant will be asked to actively improve and develop our holiday product by visiting and researching new regions each year. The role will include the packaging of such new destinations and, more importantly, all aspects of both the organisation and operation of Naturetrek Tailormade itineraries to both these new, and existing, Naturetrek destinations. As well as being a keen naturalist, and having wide-ranging travel experience, the successful applicant will require meticulous administration skills, attention to detail, accuracy, common sense, good literacy and numeracy skills, a confident telephone manner, motivation within a busy office, and a natural ability for flexibility and negotiation. Computer competence and skills are also essential. Previous travel trade experience is preferred, but is not essential.
When not occasionally researching destinations, the role will be office-based, offering advice to Naturetrek clients, using both phone and email, dealing with hotels, airlines, local ground operators, guides and other suppliers.
Salary
A competitive remuneration package (plus pension contributions), commensurate with experience, is offered. You will also have the advantage of occasional discounted holidays offered by our suppliers and tourist boards.
Hours & contract information
Hours: Full-time (9am – 5.30pm, or similar)
Holiday: 20 days, initially, plus Bank Holidays
New position: No
Replacement position: Yes
Closing date: Open
Website and Media Assistant
Ornithologist/Naturalist Tour Leaders
Speculative Applications: we are not actively recruiting for these roles but will accept CVs
An exciting opportunity has arisen for a flights specialist to join leading specialist wildlife tour operator Naturetrek in our Operations division (flights).
We are looking for meticulous attention to detail, accuracy, knowledge of airlines, routes, IT & published fares and ticketing procedures. Would best suit hard-working, conscientious, Amadeus-trained perfectionist!
Alternatively we would consider a first post for a bright, keen recent graduate (travel and tourism or other discipline) who would like to train on the job, working with a highly professional team of wildlife travel specialists.
We have a lovely rural office location on the outskirts of Alton, Hampshire, free parking and an active social scene.
Salary
A competitive remuneration package (plus pension contributions), commensurate with experience, is offered. You will also have the advantage of occasional discounted holidays offered by our suppliers and tourist boards.
Hours & contract information
Hours: Full-time (9am – 5.30pm, or similar)
Holiday: 20 days, initially, plus Bank Holidays
Replacement position: No
Closing date: Open