Integrating some of the world's top wildlife spectacles into a family holiday with your children or grandchildren is an inspirational way to spend a half term or longer holiday and we offer tours focusing on a range of iconic wildlife from Tigers to Brown Bears, often with a little culture thrown in. We believe older teenagers will enjoy the majority of our group holidays, although unfortunately not all of our group tours are suitable for young children. We would be very happy to adapt any of our group tours to create bespoke itineraries to meet your family's requirements and our expert team are always on hand to offer some fresh ideas for private holidays that can be enjoyed by families of any age, allowing you to curate those precious memories that will last a lifetime.
Naturetrek Family Wildlife Tours
It can be tricky for families to find a good wildlife holiday that meets their needs during school holidays. We are always pleased to provide suggestions for holidays that fit around the family calendar and also coincide with the best chances for wildlife sightings. Many of these holidays offer significant discounts for children. Whether you choose to travel as one family, or join your friends to form an extended group, we are here to help every step of the way.
Here's a selection of our family wildlife tours:
Can I take children on other Naturetrek tours?
Some of our tours are more suitable for children than others. Some holidays may involve very long days spent out in the field, and a great deal of patience can be required as we quietly sit, wait and scan for our quarry. Experience teaches us that this is something many young children tend to struggle with, and so to be fair to them and our other guests, we are unable to accept young children on most of our group tours. Having said that, we love nothing more than nurturing the interests of intrepid young naturalists and once interested children reach secondary school age (11+) then generally our group tours work well and an interested child can get a great deal out of a Naturetrek group holiday. Please bear in mind, however, that the average age on our group tours is 60+! Alternatively, we are often asked to tailor our itineraries to ensure suitability for children of any age. If there is a group tour that you think would be of particular interest to you and your family party please contact one of our Operations Managers to discuss the possibility of a private departure.
Featured Family Wildlife Holidays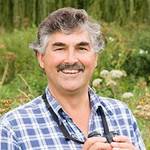 Our Family Holiday Specialist Recommends
"We offer a good choice of short-haul holidays for families such as Bear watching and whale and dolphin trips. However, if you fancy something further afield, I'd recommend our 'Tigers & the Taj' Tailormade tour. The combination of culture, wildlife and adventure is a perfect one."

David Mills - Managing Director