Ben Chapple giving a talk on South Africa at the 2019 Bird Fair
Book a Naturetrek speaker
Several Naturetrek staff members – all of whom are tour leaders and expert naturalists – are regulars on the lecture circuit, speaking to a variety of birding and natural history-themed clubs, groups and societies. If you're looking for an evening speaker do drop us a line to discuss requirements.
Rates are around £75 - £90 (including travel expenses) within 2 hours' drive of our base in Hampshire (or an alternative home base specified next to the speaker profile below), although we do travel further afield. Email info@naturetrek.co.uk for more information.
All of these talks are designed to be highly informative and enjoyable, and are not commercially-angled at all. They tend to focus on the wider ecology of the area, conservation issues, background information and, of course, the possibilities for those wishing to see the various wildlife spectacles.
The staff and topics currently on offer include (scroll down to the bottom of the page for reviews): 
Richard Bashford (St Neots/Sandy)
---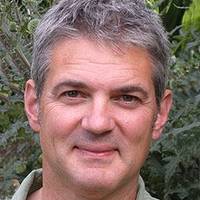 Birding the Gambia
Birding in Morocco
Lemurs of Madagascar
Spitsbergen – The Realm of the Polar Bear
The Realm of the Spirit Bear
Wildlife and Birds of Poland
Ben Chapple (London)
---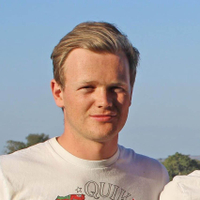 Tom Mabbett (Cheltenham)
---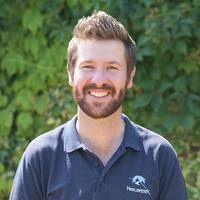 Brazil
Borneo
Europe's Best Birding – Extremadura,
Donana, Camargue, Sicily and more …
Guyana
Mammal-watching in Europe
UK wildlife – Somerset Levels,
Forest of Dean, Ardnamurchan
Reviews for Naturetrek speakers
"We would like to thank Andy for his excellent presentation about the wildlife of Spain. He started by outlining the different types of environment by region before giving us up to date information concerning the recovery of the Iberian Wolf & Lynx. Outstanding photography with a well informed commentary turned this into a very enjoyable evening"
Eric Sloan, Chairman,  Spelthorne Natural History Society. September 2019
"Thank you very much [Kerrie] on behalf of the Alpine Garden Society East Surrey Group, for your talk on 'Adventures of a Naturetrek Tour Leader'. We all enjoyed your talk which was clearly delivered with enthusiasm and energy. As well as plants you showed us a wonderful selection of birds, animals and insects from different parts of the world which was an excellent mix for a talk. Thank you for sharing your experiences and love for nature with us. It was a pleasure to meet you." 
M.S., Alpine Garden Society East Surrey Group, Aug 2019
"Many thanks [Sara] for your presentation on the Naturetrek trip to St Kilda. This was thoroughly enjoyed by all at the RSPB New Forest group meeting. Your talk was both informative and very entertaining. Some comments from our guests at the end of the evening included: 'That was the best talk we have ever had' and 'Sara is such an entertaining speaker!'"
S.W., New Forest RSPB, June 2019
"Thank you [Sara] for giving a very entertaining insight into the wonderful wildlife to be seen en route to St. Kilda. Your photographs and short video, gave stunning views of the scenery and possibility of spotting the many dolphins and whales that visit the north. Also to mention the thousands of sea birds, especially the White-tailed Eagles. The history of the island was also fascinating. A thoroughly good presentation. Many thanks!" 
H.M., Portsmouth RSPB, April 2019
"You [Kerrie] were brilliant! Thanks for the talk and the stunning pictures on Madagascar, just the right balance of general interest and science." 
C.R., New Forest RSPB Local Group, February 2019
"Andy gave a terrific talk on the Wildlife of Ecuador and the Galapagos, which had everyone enthralled. The photos were first class and he judged perfectly the pace and content of his talk so we were all entranced. A thoroughly professional and fascinating presentation." 
G.L., Portsmouth Hispanic Society, February 2019
"Thank you for a really interesting talk tonight Tom. I learnt a great deal about amazing wildlife in places I never knew it could be found"
E.H., Bookham Camera Club, December 2018

"Thank you Tom for taking us on a trip to the far reaches of Europe, the West Coast of Scotland, the Forest of Dean, the Somerset Levels and Brazil! It certainly was a whistle stop tour and we all really enjoyed the great photos and your enthusiasm for the wildlife"
G.M., Bookham Camera Club, December 2018

"Thank you so much [Andy] for an excellent evening. Peru, Andes to Amazon, incorporating the Humboldt Current, Amazonian Rainforest, macaw clay licks, Incan and other pre-Colombian history, and the Inca Trail to Machu Picchu was so very interesting with such wonderful photography. Lots of good comments afterwards from our members showed how much they enjoyed it. One member said the evening was ''100% '' which is an accolade not given to any of our previous meetings! Hope you will come again and present your lecture on Spain."
D.L., North-East Hants Local RSPB Group, September 2018

"Andy Tucker kindly came to give us a talk on the wildlife of Spain. Andy began with the long boat crossing from the UK to Bilbao showing us the dolphins and seabirds which we might see. At Bilbao there is the Guggenheim Art Museum which is also not to be missed. We were gently taken around the country, taking in the vultures, flowers and butterflies of the Pyrenees to Extremadura, Gibraltar and the Coto Doñana with the chance to see the Iberian Lynx. The talk was very informative, most entertaining, clear and beautifully illustrated. It was delivered with passion and humour . We all enjoyed it very much. We will aim to book Andy again in the near future."
J.J., Amersham Birdwatching Club, September 2018

"Thank you so much [Kerrie] for your talk on Thursday night, it was wonderful! We all really enjoyed it and I know it brought back memories for a couple of people who have been lucky enough to tour Madagascar before. Many, many thanks again."
R.R., Wokingham & Bracknell Local RSPB Group, October 2017
"Our second indoor meeting of the season saw Andy Tucker, from Naturetrek, take us on a breath-taking tour of the spectacular Spanish mountains and wilderness. How to sum up Andy's talk? Amazing birds, Ibex, Iberian lynx, wolves, brown bears, wildcats, orchids, butterflies. Alpine Chough sitting beside you while you're eating your picnic, stunning landscapes, blue skies, blue cheese, vineyards and wine-tasting. Thank you Andy, what a great evening!"
R.R., Wokingham & Bracknell Local RSPB Group, October 2017