Ben Chapple giving a talk on South Africa at the 2019 Bird Fair
Book a Naturetrek Speaker for No Cost!*
Several Naturetrek staff members – all of whom are tour leaders and expert naturalists – are regulars on the lecture circuit, speaking to a variety of birding and natural history-themed clubs, groups and societies. If you're looking for an evening speaker do drop us a line to discuss requirements.


All of our talks are 
FREE OF CHARGE 
for natural history clubs (such as local RSPB groups, Wildlife Trust clubs etc). We offer our presentations in an online format via Zoom and also in person at locations within a 1-1.5 hour drive from our office in Alton, Hampshire (or 1-1.5 hours from the speaker's location if they are not based in Hampshire, which is specified next to their name). *For in person talks we only ask that you cover travel expenses while we will cover the speaker fee. We also regularly speak to non-natural history clubs and societies, for which we charge a fee of £100 plus travel expenses. Please email 
info@naturetrek.co.uk
 for more information.
All of these talks are designed to be highly informative and enjoyable, and are not commercially-angled. They tend to focus on the wider ecology of the area, conservation issues, background information and, of course, the possibilities for those wishing to see the various wildlife spectacles. We also offer the donation of a prize in the form of a travel voucher if your club or society happens to hold a fund-raising raffle!
Scroll down to the bottom of the page to read reviews.
The staff and topics currently on offer include: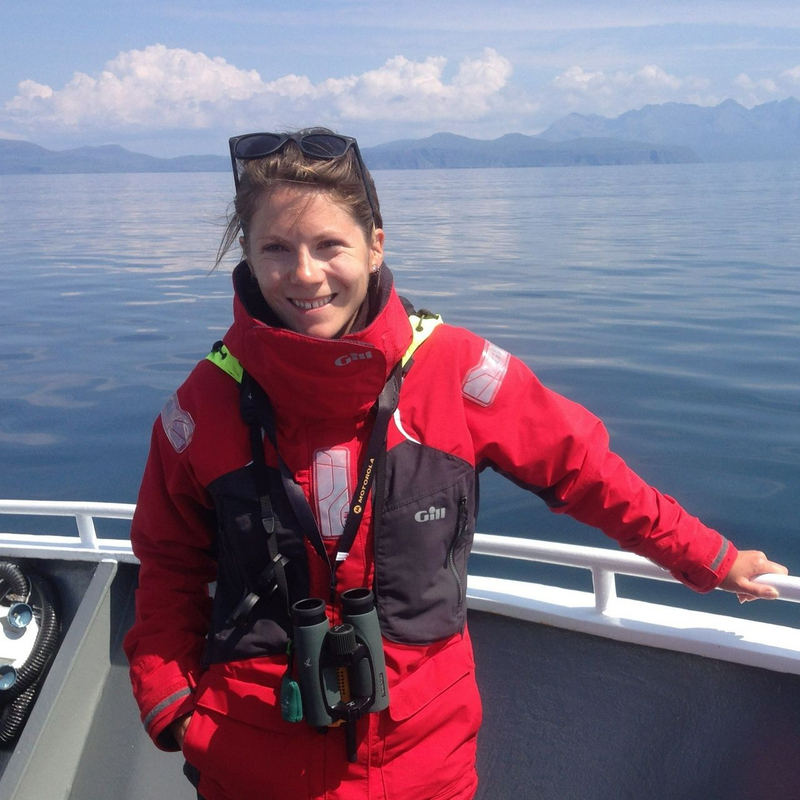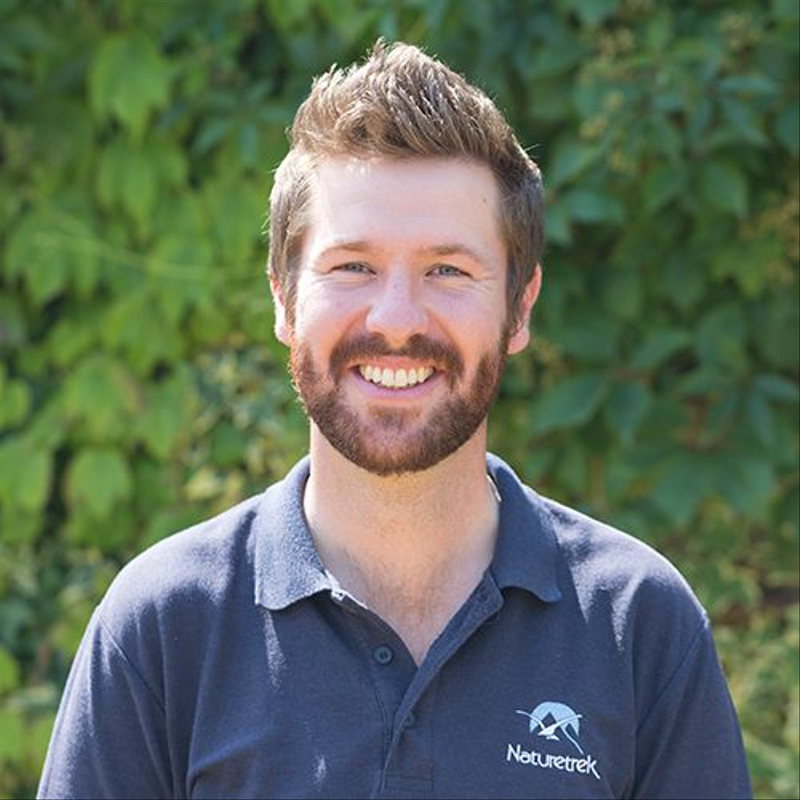 Richard Bashford (St Neots/Sandy)
---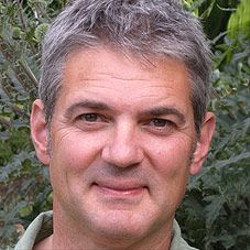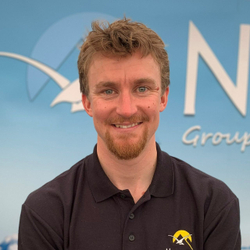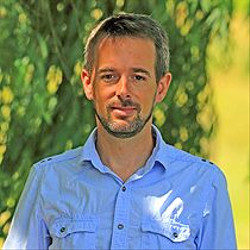 Matthew Capper (Derbyshire)
---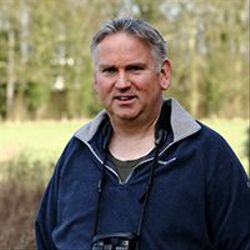 Florida – the Sunshine State
---
Florida is one of the best birdwatching locations in North America and this talk covers some of the special species that you might expect to see on a winter visit such as Roseate Spoonbill, Snail Kite, Sandhill Crane, Burrowing Owl and Scissor-tailed Flycatcher. In addition to birds, a wealth of other species – from dolphins and manatees, to butterflies, dragonflies and both crocodile and alligator – can be found. This talk covers many of Florida's outstanding wetland and coastal habitats, including the world-famous Everglades National Park, with its impressive concentrations of herons and waterbirds. Florida is the perfect introduction to American birds!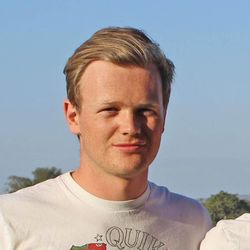 Wildlife of Southern Africa
---
Africa is the world's greatest wildlife continent, and Southern Africa in particular contains some of the most spectacular natural landscapes left on Earth. In this varied talk, Ben will take you on a tour of the region's wildest places, from the immense oasis of the Okavango Delta to the dramatic cliffs and rich coastal waters of the Western Cape. Remarkable mammals are everywhere, many (but by no means all) familiar to nature-lovers worldwide. Ben will cover such iconic species as Lion, Leopard, White Rhinoceros and Southern Right Whale, while more obscure – but equally fascinating – creatures include Aardvark, Caracal, Aardwolf and Black-footed Cat. The birdlife is just as astonishing, with giants like Ostrich, Southern Ground Hornbill and Lappet-faced Vulture complemented by a glittering array of bee-eaters, kingfishers and barbets. He will also discuss interesting aspects of conservation and animal behaviour, and suggest how you can experience Southern Africa's natural abundance for yourself.
Costa Rica – a wildlife photographer's paradise
---
This tiny central American country (the size of Wales), is rightly renowned among wildlife enthusiasts for the huge range of species to be found here. From the incomparable Resplendent Quetzal to the majestic King Vulture and Great Green Macaw, to the throng of diminutive, but bedazzling, hummingbirds, it's hard to know where to begin! In addition to birds, Costa Rica offers mammals, insects, orchids, reptiles and amphibians in abundance as well as some spectacular scenery. Kevin takes us on a tour of this country and shows just some of the wildlife to be found and photographed on a holiday there.
Uganda
---
The land of the Mountain Gorillas, Eastern Chimpanzee and the mighty Shoebill.
India/Sri Lanka
Lands of the Tiger: From India to the
Russian Far East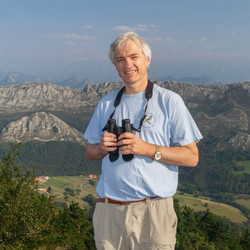 Upcoming Talks in 2023 & 2024

---
7th Dec, 7.30pm – Birding in Ecuador and Colombia by Andy Tucker: Fife Bird Club (online)

7th Dec, 7.30pm: Papua New Guinea by Matt Eade: Sevenoaks RSPB
10th Dec – Florida by Matthew Capper (online): York RSPB Local Group.

3rd Jan, 7.30pm – Shetland by Matt Eade: Northamptonshire RSPB
8th Jan, 7:00pm – Birding in Morocco by Richard Bashford: Nottingham RSPB Local Group
9th Jan, 7.30pm – Baja California and Sea of Cortez by Sara Frost: Wharfsdale Natural History Society

10th Jan, 7.30pm – Florida by Matthew Capper: Riddings Area Group, Derbyshire Wildlife Trust

11th Jan, 7.30pm – St Kilda – Sailing to the Edge of the World by Sara Frost: Oxford RSPB

16th Jan, 7.30pm – Nepal's Birds & Mammals by Matt Eade: Reading RSPB

17th Jan, 7.30pm – Florida by Matthew Capper: Barton Area Group, Lincolnshire Wildlife Trust






9th Feb, 7.30pm – Wildlife of Poland by Richard Bashford: Bishops Stortford RSPB Local Group

13th Feb, 7.30pm – St Kilda – Sailing to the Edge of the World by Sara Frost: South Wilts RSPB

20th Feb 7.30pm – The Everest Region and its Wildlife by Sara Frost: Surbiton RSPB

28th Feb, 7.30pm – St Kilda – Sailing to the Edge of the World by Sara Frost: East Grinstead RSPB

21st March, 7.30pm – Western Pacific Odyssey by Matt Eade: Eastbourne Sussex Wildlife Trust
9th May 7.30pm – St Kilda – Sailing to the Edge of the World by Sara Frost: Wokingham and Bracknell RSPB

11th June, 8.00pm – Birding in Morocco by Richard Bashford: North East London RSPB Local Group

23rd July, 7.30pm – Uganda Photography by Matt Eade: Natural World Photographic Society



Reviews for Naturetrek speakers

---
"Andy Tucker delighted the Reading RSPB group with his talk on Ecuador and Colombia, transporting us from a dark, wet and windy Pangbourne to a wildlife wonderland. With the help of superb photographs, Andy took us through a whole range of habitats from cloud forest to river valleys, Andean mountain terrain and high Paramo grasslands. Both countries are a treasure trove of birds, mammals and even tree frogs. The colourful tanagers and hummingbirds alone were dazzling in their variety with many species being endemic to these countries. The story of how the development of ecotourist lodges on poor quality agricultural land is helping the local communities struck a very encouraging note, especially given the deforestation affecting parts of Ecuador."
Judith Clark, Reading RSPB Local Group, November 2023
"Just a note to say a huge thank you Andy for such a lovely talk, it's great to have the result of your time and love for a remote part of the world [Peru]. The variety and the colours were just wonderful. I know the members present were delighted by such a great start to our 51st season!""
Diana Smith, Amersham Birdwatching Club, September 2023

"We were all really captivated by your talk [Andy] on Ecuador and Colombia this evening – what a stunning array of birds! Thanks so much for a very impressive slide show. Good to know that Colombia takes good care of its wildlife too!"
Thelma Caine, Surbiton Birdwatching Society, July 2023

"Sara, I just wanted to say a massive thank you for your wonderful talk last night. You really brought the trip to life and I think everyone wants to go on a Naturetrek trip to St Kilda now. Amazing job, well done! We've never had so many people at one of our talks either! You certainly drew the crowds in! So thank you for a fantastic talk, we really enjoyed it and hope you will come back and visit us again soon."
Geth Tillin, RSPB Winchester & District Local Group, April 2023
"Many, many thanks for yesterday evening's presentation. A fascinating, stimulating talk, with lots of new ideas, not only of places to go (and who to go with) but how to look for wildlife and even encourage them to come to us. We are grateful, it will be remembered with pleasure for a long time to come."
Paul Stillman, RSPB Crawley and Horsham Local Group, March 2023

"Thank you for coming and giving your enjoyable talk to our group last night Richard….you have inspired some of our members to suggest to me that our next venture might be a Naturetrek holiday to Poland."
Hilary Sharp, RSPB Potters Bar and Barnet Group speakers and outings organiser, Jan 2023

"We wanted to say what a superb talk it was by Richard and so enlightening in a part of the world I think none of us knew anything about. Look forward to meeting again". John Lane, Treasurer West Midland Bird Club (Solihull) Jan 2023

"Thank you very much Tom for coming to speak to the Malvern Group of the WWT last week. Your presentation was very well received by our members who enjoyed the excellent photography, the unique 'near to home' video clips and your obvious enthusiasm from childhood for observing wildlife in their natural habitats."
Sue Benjamin, Indoors Meeting Organiser, Worcestershire Wildlife Trust, Jan 2023

"Many thanks Sara for this evening's presentation which I honestly think was the best we have had in the three years we have been running webinars! The talk was extremely well received not least because it was thoroughly entertaining and very professional."
Peter Riley, President and Programme Secretary, Wharfsedale Natural History Society, Nov 2022
"Last night Andy Tucker gave a delightful talk to the members of our RSPB group. He started the talk with a tour of Ecuador which is a fabulous birding destination with the chance of seeing 500 species in a visit. Andy described how large mixed flocks of birds would suddenly appear and the excitement of picking out individual species. The photography was incredible, birds aplenty and bears, monkeys and even exotic frogs. The second half of the evening we toured Colombia. This country has only been open to tourists in recent years and is unspoilt and rich in bird life. The sight of mile upon mile of pristine untouched forest was such an inspirational and optimistic sign for the future. Andy's bird skills are second to none as he explained the identification of many of the colourful exotic species in an engaging knowledgeable manner. The evening ended with lots of questions from the enthusiastic audience who had a thoroughly enjoyable taste of these beautiful countries."
Steve Ormerod, Wokingham and Bracknell Local RSPB Group, Nov 2022
"We were pleased to welcome Matt to one of our Seaford Natural History Society meetings. He delighted us with his knowledge and photographs of the staggering landscapes and stunning wildlife to be found on this, the most northerly island in the British Isles. We were introduced to some of the plants, mammals and cetaceans to be seen on and around the islands and to many of the birds for whom the archipelago is their home and breeding ground. Matt certainly whetted our appetite for these remote windswept islands and as a result, several of us who are not familiar with them are very tempted to go."
Chris Davis, Chairman of Seaford NHS, Nov 2022
"Matt Eade gave RSPB Oxford Local Group a very enjoyable talk about the Shetland Islands. It was equally relevant to those who had visited the islands themselves and those who only knew it as the location of the tv show 'Shetland'. After Matt's enthusiastic tour of key locations and the wildlife to be found there, I'm sure that most of the audience wanted to visit or return."
Lyn Ebbs, Oxford RSPB, Nov 2022

"Matthew gave a superb presentation last night Florida the Sunshine State. His enthusiasm for the area visited and his knowledge and photographic skills were excellent. It certainly made me think about joining Matthew on a tour of Florida the Sunshine State."
David Brierley, Indoor Meetings Organiser, Huddersfield Birdwatchers Club, March 2022
"Thank you [Andy] for a superb talk last night, it is amazing how you can identify and remember so many of the birds. That is also evident on the virtual bird watching held on zoom during the pandemic. You really gave a very full and informative presentation supported with magnificent photography which showed Ecuador and Colombia at their best. Those who attended thoroughly enjoyed it. Keep up the good work with your virtual tours and bird watching on Zoom."
Mary Coulson, Chorleywood RSPB, Feb 2022
"Thank you again for such a brilliant evening last night. I have been indoor meetings organiser for 32 years and Sara's St Kilda presentation was one of the very best. If not THE BEST! I have messages coming in already from members who said how much they enjoyed it. The lecture was beautifully presented without an ''errr'' or an ''ummm' anywhere. The pictures were wonderful and it was all so very interesting!"
David Langley, Indoor Meetings Organiser, The RSPB North East Hampshire Local Group, Feb 2022

"Thanks so much [Kerrie] for the lovely talk tonight, much appreciated. It went really well and you helped us raise £75 for the Hampshire & Isle of Wight Wildlife Trust! All the places were stunning with the scenery and diverse wildlife. I really want to visit them all now!"
Caroline Hancock, Events Coordinator, HIWWT Fareham Local Group, Jan 2022

"Sara was a great choice of speaker. She spoke with obvious passion, not just for St Kilda and the wildlife there and en route, but also for her role as a guide and about her substantial background working in different parts of the world. Her up to date survey knowledge was complemented with wry observations, informative and engaging narratives, a thought-provoking history of St Kilda and a readiness to answer all of our questions. Members have been keen to express how much they enjoyed the talk and I would recommend Sara to any group looking for an evening with an engaging expert."
Rachel Purchase, Programme Organiser, Buxton Field Club, Nov 2021
"Sara Frost gave an exceptional presentation about her journey from Oban through the Hebrides to the St Kilda archipelago in a Zoom presentation to Sevenoaks RSPB Local Group. Her deep knowledge of natural history and the status of wildlife above and below the sea shone through, as did her understanding of the historic human history of the area. I think a Naturetrek cruise with Sara has entered the wish list of many of the meeting participants! Many thanks Sara.
Jean Nobbs, Sevenoaks RSPB Local Group, Nov 2021
"My email has been red hot from the members saying how much they'd enjoyed Sara's talk on St Kilda. I thought it was fantastic!"
R.H, Ayr Photographic Society, Sep 2021
"Thank you very much Tom for tonight's presentation on 'Best of Britain'. It was absolutely perfect for us to get a taste of birding on our own doorstep, given the relative inaccessibility of overseas trips at present. All aspects really whetted the appetite and I already have a note to look at your Ardnamurchan trips for the future. Your timing and presentation skills were spot on – not the most easy thing to achieve with Zoom, as we are all finding out. Once again, many thanks for giving up your time on our behalf."
A. King Huddersfield Birdwatchers Club, Sep 2021
"During our 2020/21 season of Zoom talks we were extremely fortunate to discover such a talented speaker in Sara Frost. Her talk on sailing from Oban out to the St Kilda archipelago was inspiring, with just the right amount of knowledge and humour to keep our audience captivated. Her tales of the islanders on St Kilda in days past and information on the wildlife seen en route through the Hebrides and beyond has wetted all our appetites for the Naturetrek cruise. Many thanks Sara, from the Zoom participants all over the UK and beyond, even from USA and Canada!"
Kathy Farrell, Keynsham Group of Avon Wildlife Trust, May 2021
"Sara took us on a fascinating trip discovering the very colourful wildlife of Indonesia, both on land and below the waves. Sara's obvious passion, and her knowledge of the wildlife featured, shone through and made her talk informative and exciting. The presentation was accompanied by stunning photographs and videos of the wildlife observed, from birds and bats to whales, dolphins, turtles and Komodo Dragons to name but a few. It certainly made us all want to start packing our bags, for that long-awaited trip that we've all been denied during this awful pandemic! I have no hesitation in inviting Sara back to present further talks from her portfolio."
John Sutton, Programme Secretary, Thame & District U3A, May 2021

"Can I again thank you [Tom Mabbett] for an excellent talk, as I said, it gave me some food for thought on locations I haven't been to yet as well as reminiscing on locations I have visited in the past! I particularly liked your 'patch' observations and successes with your camera traps."
Steve McDonnell, Chair, Teesmouth Bird Club May 2021

"Thank you very much indeed [Andy] for your talk on the wildlife of Spain. I have had a number of appreciative comments including 'A great choice of speaker!' and 'Thoroughly enjoyed the talk especially the wider 'picture' of travel, scenery, food, flowers, mammals, conservation, etc, besides the riveting photos of the birds. Very well done with a much wider perspective'. We are very grateful to Naturetrek for offering the talk for free and we look forward to many more holidays with you (including Spain now!)"
Richard Dixon, Secretary, North Cumbria RSPB Local Group, April 2021
"Sara, thank you for a fascinating talk about the Naturetrek voyage to St Kilda. We so enjoyed your well-rounded travelogue, with maps to reference the journey and overnight stops, beautiful close up photographs of the wonderful wildlife, interesting informative observations about each one and a feel for the onboard experience of the voyagers. The precious photographs of the harsh life of the St Kildan people were backed up with a gentle and sympathetic insight into the island's history. You are a very engaging speaker and impart information with enthusiasm and humour. A well crafted blend of a myriad of fascinating facts, beautifully delivered and very appreciatively received by our audience, thank you very much."
J.F., Secretary, Ambleside Kirkstone Rotary, March 2021
"Many thanks for the excellent talk last night Sara. The photos were great and it was really interesting to hear of the history of St Kilda and how the people that once inhabited the islands lived, as well as seeing the habitat and wildlife as it is today. Our members have been emailing to say how much they enjoyed the talk. We had a record number attending and will certainly recommend this talk to other groups. Looking forward to the next one!"
Thelma Caine, Management Committee, Surbiton & District Bird Watching Society, March 2021
"Thank you so much Sara for a wonderful talk on St Kilda this evening. There was so much of interest: not just the marine and bird life, but the fascinating history of the islands and their former inhabitants. The photos were excellent too. We have had very positive feedback from members and I am sure we will be looking to book another talk from Naturetrek"
J. Tyler, Talks Officer, Bromley RSPB Local Group. March 2021

"We would like to thank Andy for his excellent presentation about the wildlife of Spain. He started by outlining the different types of environment by region before giving us up to date information concerning the recovery of the Iberian Wolf & Lynx. Outstanding photography with a well informed commentary turned this into a very enjoyable evening"
Eric Sloan, Chairman, Spelthorne Natural History Society. September 2019
"Thank you very much [Kerrie] on behalf of the Alpine Garden Society East Surrey Group, for your talk on 'Adventures of a Naturetrek Tour Leader'. We all enjoyed your talk which was clearly delivered with enthusiasm and energy. As well as plants you showed us a wonderful selection of birds, animals and insects from different parts of the world which was an excellent mix for a talk. Thank you for sharing your experiences and love for nature with us. It was a pleasure to meet you."
M.S., Alpine Garden Society East Surrey Group, Aug 2019
"Many thanks [Sara] for your presentation on the Naturetrek trip to St Kilda. This was thoroughly enjoyed by all at the RSPB New Forest group meeting. Your talk was both informative and very entertaining. Some comments from our guests at the end of the evening included: 'That was the best talk we have ever had' and 'Sara is such an entertaining speaker!'"
S.W., New Forest RSPB, June 2019
"Thank you [Sara] for giving a very entertaining insight into the wonderful wildlife to be seen en route to St. Kilda. Your photographs and short video, gave stunning views of the scenery and possibility of spotting the many dolphins and whales that visit the north. Also to mention the thousands of sea birds, especially the White-tailed Eagles. The history of the island was also fascinating. A thoroughly good presentation. Many thanks!"
H.M., Portsmouth RSPB, April 2019
"You [Kerrie] were brilliant! Thanks for the talk and the stunning pictures on Madagascar, just the right balance of general interest and science."
C.R., New Forest RSPB Local Group, February 2019
"Andy gave a terrific talk on the Wildlife of Ecuador and the Galapagos, which had everyone enthralled. The photos were first class and he judged perfectly the pace and content of his talk so we were all entranced. A thoroughly professional and fascinating presentation."
G.L., Portsmouth Hispanic Society, February 2019
"Thank you for a really interesting talk tonight Tom. I learnt a great deal about amazing wildlife in places I never knew it could be found"
E.H., Bookham Camera Club, December 2018

"Thank you Tom for taking us on a trip to the far reaches of Europe, the West Coast of Scotland, the Forest of Dean, the Somerset Levels and Brazil! It certainly was a whistle stop tour and we all really enjoyed the great photos and your enthusiasm for the wildlife"
G.M., Bookham Camera Club, December 2018

"Thank you so much [Andy] for an excellent evening. Peru, Andes to Amazon, incorporating the Humboldt Current, Amazonian Rainforest, macaw clay licks, Incan and other pre-Colombian history, and the Inca Trail to Machu Picchu was so very interesting with such wonderful photography. Lots of good comments afterwards from our members showed how much they enjoyed it. One member said the evening was ''100% '' which is an accolade not given to any of our previous meetings! Hope you will come again and present your lecture on Spain."
D.L., North-East Hants Local RSPB Group, September 2018

"Andy Tucker kindly came to give us a talk on the wildlife of Spain. Andy began with the long boat crossing from the UK to Bilbao showing us the dolphins and seabirds which we might see. At Bilbao there is the Guggenheim Art Museum which is also not to be missed. We were gently taken around the country, taking in the vultures, flowers and butterflies of the Pyrenees to Extremadura, Gibraltar and the Coto Doñana with the chance to see the Iberian Lynx. The talk was very informative, most entertaining, clear and beautifully illustrated. It was delivered with passion and humour . We all enjoyed it very much. We will aim to book Andy again in the near future."
J.J., Amersham Birdwatching Club, September 2018

"Thank you so much [Kerrie] for your talk on Thursday night, it was wonderful! We all really enjoyed it and I know it brought back memories for a couple of people who have been lucky enough to tour Madagascar before. Many, many thanks again."
R.R., Wokingham & Bracknell Local RSPB Group, October 2017
"Our second indoor meeting of the season saw Andy Tucker, from Naturetrek, take us on a breath-taking tour of the spectacular Spanish mountains and wilderness. How to sum up Andy's talk? Amazing birds, Ibex, Iberian lynx, wolves, brown bears, wildcats, orchids, butterflies. Alpine Chough sitting beside you while you're eating your picnic, stunning landscapes, blue skies, blue cheese, vineyards and wine-tasting. Thank you Andy, what a great evening!"
R.R., Wokingham & Bracknell Local RSPB Group, October 2017