Wildlife Holidays in São Tomé and Príncipe
These two idyllic islands, lying 150 miles or so off the coast of Gabon, are often called the 'African Galápagos' due to the high number of endemic birds present in such a small area. This little-known corner of the world is home to at least 25 endemic bird species (depending on which taxonomic rules you follow), along with many of the West African mainland specialities. Besides being a birders' paradise, they also host a small number of endemic reptiles, amphibians and several plants!
Featured Tours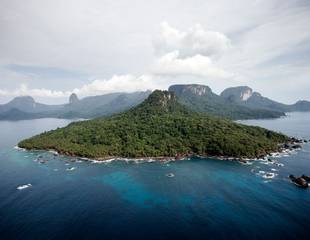 Sao Tome and Principe
Tour code -

STP01
12 days from
Price: TBC
We've been nominated 'Best Safari, Wildlife & Nature Holiday Company' in the prestigious 2020 British Travel Awards. All voters will be entered into an official prize draw to win a Rhine or Danube cruise! Please click here to vote.