Wildlife Holidays in Finland
Finland is the most sparsely populated country in Europe. It has thousands of lakes and islands, and most of the land is flat, covered in taiga forest and fens.
It is the seventh largest country in Europe, yet is home to only 5 million people.
Naturetrek Tours to Finland
Naturetrek offers a selection of natural history tours to Finland, from a spring bird watching holiday searching for special resident and wintering visitors, to Brown Bear watching on the Russian border.
What's special about the wildlife?
Finland has 60 native mammal species including the Wolf, Elk, Brown Bear and Wolverine.
It has 248 breeding bird species and among the resident birds are Siberian Jay and Siberian Tit, woodpeckers and crossbills. In Finland's extensive boreal forests live many of the most sought after high Arctic species, in particular owls including Great Grey, Ural, Eagle, Tengmalm's and Pygmy. Hawk Owls are occasionally seen as are Snowy Owls.
Some highlights of a wildlife tour to Finland …
We travel high into the Arctic on the western edge of the vast Siberian taiga forest to look for owls, Gyr Falcon, drumming woodpeckers & displaying Capercaillies
A chance to see Reindeer & Elk in the vast Oulanka National Park
Northern birds such as Pine Grosbeak, Parrot & Two-barred Crossbill
Short break holidays focused on watching European Brown Bears
Our Finland Specialist Recommends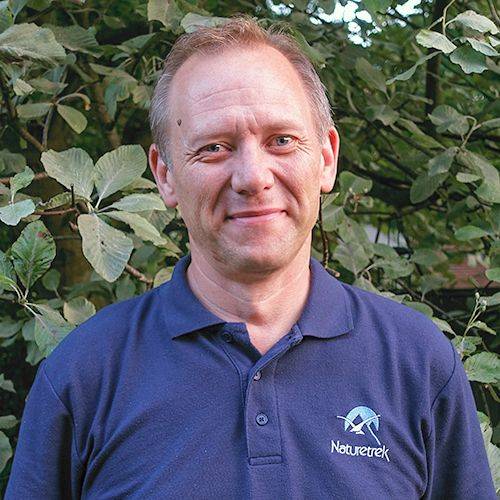 "Our 'Finland –Just Brown Bears!' tour gives you the opportunity to get close to some of the most charismatic of Europe's mammals, all from the safety and comfort of purpose built hides."
Operations Manager
-
Paul Stanbury
We've been nominated 'Best Safari, Wildlife & Nature Holiday Company' in the prestigious 2020 British Travel Awards. All voters will be entered into an official prize draw to win a Rhine or Danube cruise! Please click here to vote.