Wildlife Holidays in Croatia
Tell me about Croatia …
The Republic of Croatia (Hrvatska), part of the former Yugoslavia, is a crescent shaped country lying at the westernmost end of the Balkans and bordering the clear blue waters of the Adriatic Sea.
While tourism here is on the increase, Croatia is still largely overlooked by naturalists. However, we think Croatia is destined to become as popular with the bird watchers and botanists among us as some of its better known neighbours.
Croatia has a rich blend of cultures and history, archaeological ruins, superb scenery and a population of only 4.5 million people. In addition it has some lovely scenery and special wildlife.
Naturetrek Tours to Croatia
Naturetrek offers specialist wildlife and natural history tours to Croatia, including an all-round wildlife holiday to Croatian Istria plus a relaxing "Go Slow" week in Istria, and a unique 8-day butterfly holiday.
Whats special about the wildlife?
Croatia lies on one of Europe's main bird migration flyways and at the crossroads of four biogeographical regions.
In relation to its size, this small mountainous country has one of the most varied ranges of habitats and diverse assemblages of birds and plants of any in Europe.
What might I see?
Spring flowers & and a wealth of woodland passerines
Golden Oriole, Wryneck & Hawfinch live in the woodlands near our spa hotel in Istria
Grey-headed, White-backed & Black Woodpeckers, plus Ural Owl possible
Golden and Short-toed Eagles, Rock Partridge and Ortolan Bunting, plus wild flowers including Lady Orchids in the Dinaric Alps
We search for a wide range of Croatia's 190 species of butterfly including Southern Festoon, Purple Emperor, Osiris Blue & Twin-spot Fritillary
Our Specialist Recommends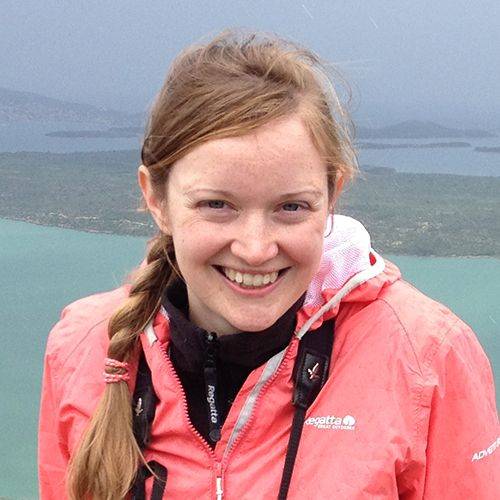 "Our Croatia & Slovenia - Spring in Istria tour visits the beautiful, unspoilt Istrian peninsula in search of the birds, flowers and butterflies of these two interesting and welcoming countries".
Operations Manager
-
Kerrie Porteous
We've been nominated 'Best Safari, Wildlife & Nature Holiday Company' in the prestigious 2020 British Travel Awards. All voters will be entered into an official prize draw to win a Rhine or Danube cruise! Please click here to vote.