Wildlife Holidays in Spain
Spain is the second largest country in Western Europe and Spanish is the world's second most spoken language.
Mention the idea of a Spanish holiday and images of vast hotel conurbations, over-crowded beaches, phoney flamenco dancers and fake bullfights come to mind. Somehow, our impression of the country finds it hard to escape these holiday brochure clichés, yet most of this large country remains unknown to foreigners.
Spain has some truly spectacular scenery, from high plateaux and mountain ranges to huge rivers and wetland regions such as the Coto Donana. Its climate varies from continental to arid Mediterranean.
Spain's warm, friendly people, delicious food, diverse landscapes, pleasant climate and superb wildlife make it an excellent choice for a natural history holiday.
Naturetrek Tours to Spain
Naturetrek offers a whole range of wildlife holidays and natural history tours in Spain. Our choice includes:
Bird watching in Extremadura, Coto Donana & the Spanish Pyrenees
Birds, flowers & butterflies in the Picos de Europa & Catalonia
Wolf watching & wild flower holidays
Iberian Lynx tours in Andalucia
Bird migration at Gibraltar plus whale & dolphin watching from Tarifa & in the Bay of Biscay
Holidays combining interests such as tasting local wines & birding, or learning Spanish & wildlife viewing
Whats special about the wildlife?
Spain is home to some of Western Europes most exciting mammals, such as Wolf, Brown Bear and Lynx. It has a rich variety of bird species, many of which are absent from the UK, including raptors, sandgrouse, lark species, Wallcreeper and many more.
Anything else?
You will enjoy the best of Spains birds, plants, mammals and butterflies in the company of our expert naturalist guides
The characterful & friendly family-run hotels that we choose for our holidays in Spain offer both comfort & fine local cuisine
The quality of the Naturetrek picnic lunch in Spain is legendary
Our Specialist Recommends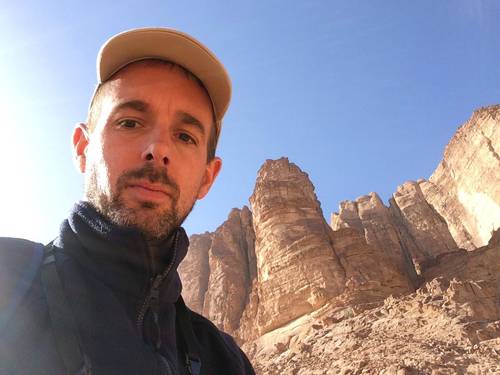 "Our 'Extremadura in Winter' tour is a 7-day exploration of the bird-rich steppes of Extremadura where we can see large winter flocks of Great and Little Bustards. Our pioneering 'Realm of the Iberian Lynx' tour gives you the opportunity to see the world's rarest cat. There is a good chance of seeing other mammals as well as there being a plethora of birdlife."
Operations Manager
-
Andy Tucker