Wildlife Holidays in Scotland
Within the UK, Scotland offers arguably some of the best opportunities for wildlife watching. Scotland's landscapes encompass a huge array of habitats from mountains, lakes, forests and lochs, to seemingly endless coastlines, lowland moors, offshore islands, 'machair' (green sward habitat) and heaths.
With truly unspoilt settings, white-sand beaches, breathtaking sunsets, Neolithic sites and a vibrant Gaelic culture including bagpipe-playing and ceilidhs, plus excellent malt whisky and hospitable people, wildlife holidays in Scotland have a unique charm.
Naturetrek Tours to Scotland
Why book one of Naturetrek's Scotland wildlife holidays?
We offer six wildlife holidays to Scotland, from week-long birding and natural history holidays on Shetland, Orkney and the Uists, to a dedicated botanical tour in search of alpine flora.
What's special about Scotland's wildlife?
Scotland is home to some of the British Isles' most iconic bird and mammal species, as well as being the setting for many of their top wildlife spectacles. When it comes to wildlife holidays, Scotland is a fantastic destination.
Rugged peninsulas and forests are home to elusive mammals such as Pine Marten and Scottish Wildcat, while its highland areas provide habitat for Red, Roe and Sika Deer, and rarities such as Mountain Hare. There is plenty to reward a day spent wildlife watching. Scotland's coastal seas host a variety of whale and dolphin species, with the west coast being especially rewarding.
The mainland, Outer Hebrides and Inner Hebrides are all bird watcher's havens. Just some of Scotland's birding highlights include spectacular gatherings of waterfowl in winter, exciting autumn and spring bird migrations, Capercaillie and Black Grouse, plus breeding raptors and rarities in the Outer Hebrides.
Wild flowers abound on rich machair habitat in the Uists, while Ben Lawers is acknowledged among botanists as one of the foremost sites in Britain for alpine plants.
All of our tours are led by an expert naturalist and consist of small groups, with people of all expertise levels welcome.
What wildlife might I see?
When wildlife watching in Scotland, we go in search of an exciting range of bird, mammal and plant life including:
Otter, plus Grey & Common seals, in coastal inlets and islands
Golden & White-tailed Sea Eagles on Mull
Corncrakes calling in hay meadows on South Uis
Vast winter congregations of Barnacle and Greenland White-fronted Geese on Islay & Jura, plus a chance of rarity or two!
Minke Whale, Harbour Porpoise & a variety of dolphin species
A wide range of wild flowers, including Bog Asphodel, Snow Gentian, Dropping Saxifrage, Hair Sedge and Moonwort, at Ben Lawers
Teeming seabird colonies – Kittiwake, Gannet, Razorbill, Black Guillemot and more – and a 5,000-year-old tomb for bishop-princes on the Orkneys
Charismatic nesting puffins – just metres away!
Red-throated Diver & Red-necked Phalarope on the Shetland Islands
Eider, Great & Arctic Terns, plus possible sightings of up to 4 species of Skua
Find out more! 
View all of our Scotland wildlife holidays or call us now on +44 1962 733051 to find out more.
Our Specialist Recommends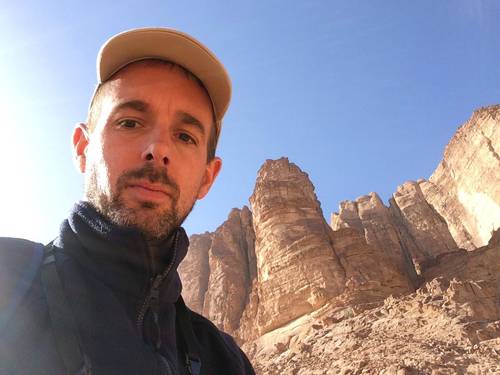 "I recommend our new 'Scotland's Mammals & Highlights of the Highlands' tour on which we go in search of some of the UK's most elusive wildlife, Wildcat and Pine Marten. Possible highlights include a boat trip to Coll and Muck looking for cetaceans and seabirds."
Operations Manager
-
Andy Tucker
We've been nominated 'Best Safari, Wildlife & Nature Holiday Company' in the prestigious 2020 British Travel Awards. All voters will be entered into an official prize draw to win a Rhine or Danube cruise! Please click here to vote.