Wildlife Photography Workshops with Expert Help from Wildlife Photographers
For most of us, it is almost an automatic response to reach for the camera when presented with an opportunity to record unforgettable moments such as close-up views of a Tiger or a breaching whale in the wild. Naturetrek's wildlife photography holidays are suitable for keen photographers wanting a holiday on which capturing memorable, high-quality images is the primary focus, rather than an incidental activity.
Naturetrek Wildlife Photography Holidays
Our programme offers a range of small group tours which are suitable for photographers of all levels of experience and ability, from the keen amateur looking to hone his or her skills to the next level, to beginners with ambitions to learn or improve.
Our tours offer:
Expert help on composition, equipment etc.
Extended time in hotspots to allow a focus on target species
Limited group size
Focus on key species such as Tigers, bears, elephants and penguins
Travel to picturesque regions
Like-minded travelling companions
Memorable Naturetrek Holidays:
Our selection of photography tours includes holidays to India, Ethiopia, Spain, Scotland (Cairngorms), Costa Rica, Brazil (Pantanal), The Gambia and Zambia.
---
Our specialist recommends...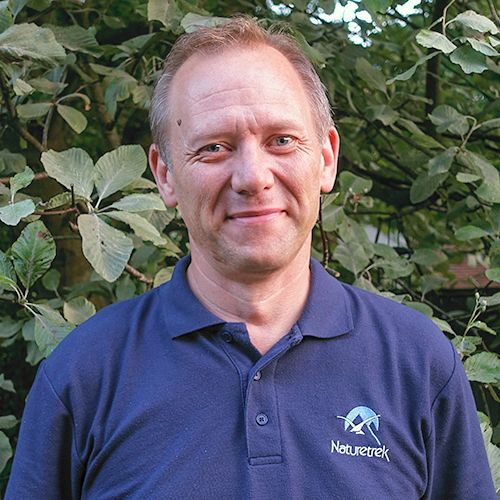 "Most people come to India hoping to take the best shots they can of Tigers, but the birds and other animals in Bandhavgarh National Park offer some wonderful photographic opportunities too. Our Finland Bears trip is excellent for providing a chance to get very
close shots of Bears
in all different light conditions."
Paul Stanbury
 - Operations Manager