See Wild Flowers with our Expert Botanical Guides
There are few more pleasing sights in the natural world than a meadow filled with wildflowers. Seeing plants in their native habitat is always exciting and our flower tours offer you an incredible choice, from dazzling tropical blooms and the thrill of finding elusive orchids or delicate alpines, to seeing island endemics or British flora. Our tours range from week-long holidays focusing on the 'Alpine flowers of the Swiss Alps', the 'Italian Dolomites' and the 'Alpine Flowers of Slovenia's Julian Alps', to orchid-hunting on Italy's Gargano Peninsula and searching for the Autumn Plants of Greece's Peloponnese. We also visit more remote areas of the world in search of plant-life, from the Tien Shan Mountains of Kazakhstan where we look for wild tulips, to the rainforests and spiny deserts of Madagascar where over 80% of the flora is endemic.  
Many of us want to know more about the plants we see around us. Whether inspired by an appreciation of the aesthetic appeal of flowers, or a more focused desire to identify individual species, everyone with an interest in botany will derive pleasure from joining one of Naturetrek's flower tours.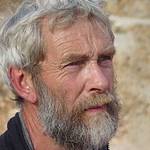 Our Botanical Specialist Recommends
Why choose Naturetrek's botanical holidays?
All our botanical holidays are led by expert botanist guides
All levels of interest and expertise are catered for, from hobby gardeners and complete beginners to keen botanists who wish to explore a new area with the help of a knowledgeable leader
We keep the overall focus on flora, though expert guidance is also given on other wildlife
What can I expect on a typical Naturetrek botanical holiday?
Travel with a group of like-minded people
Stay at a comfortable hotel or lodge, close to an area of outstanding botanical interest
Enjoy a series of leisurely day excursions with ample time to appreciate the local flora
In addition to our dedicated flower tours, we also offer holidays with a wider theme to encompass birds, butterflies and other aspects of natural history as well as the flora. Our spring tours to 'Crete' and 'The Island of Cyprus' are both timed to allow us to enjoy the botanical highlights as well as the spring bird migration, whilst 'Croatia and Slovenia – Spring in Istria' also allows time to enjoy a little of the local culture. 'Romania – the Wildlife of Transylvania' combines an appreciation of the flora of the Carpathian Mountains with birding, butterflying and a trip to look for Brown Bears from a purpose built hide, and our holidays in both the 'French Pyrenees' and the 'Spanish Pyrenees' combine birds, butterflies and botany throughout the week.