Wildlife Holidays in Guyana
Previously known as British Guiana, Guyana achieved independence from Britain in 1966. It is a Commonwealth State and the official language is English.
Guyana lies at the point where the Caribbean meets South America on its North Atlantic seaboard. Although little known it is a wonderful country, blessed with unspoiled natural beauty and great rivers, waterfalls and unexplored rainforest.
It has five natural regions: fertile plains, an area of sand and clay, savannah, dense rainforest and interior highlands. More than 80% of the country is covered by forest.
Naturetrek Tours to Guyana
Naturetrek offers a 17-day wildlife holiday to Guyana which searches for birds, mammals and other natural history in this little known and unspoiled South American country.
Whats special about the wildlife?
Guyana is a land of immense biodiversity and a high degree of endemism. 799 bird species have been recorded, and it has one of the richest mammalian faunas of any country of its size in the world.
Its special wildlife includes Jaguars, Giant River Otter, Black Caiman and Arapaima (the worlds largest freshwater fish).
Over 700 bird species have been recorded, including Harpy Eagle and Guianan Cock-of-the-rock.
Some highlights of the tour:
Birding by canoe in search of Sungrebes & Sunbitterns in sheltered creeks
Red-shouldered Macaws nesting in Moriche Palms
The breathtaking Kaieteur Falls of Guyanas interior, situated on the Potaro River
Pre-dawn visit to a canopy walkway in search of Harpy Eagles, macaws & toucans plus mammals such as Jaguar, Red Howler Monkey & Black Spider Monkey
Looking for giants including Giant River Otters, Giant Anteaters, Capybaras & giant water lilies
Our Specialist Recommends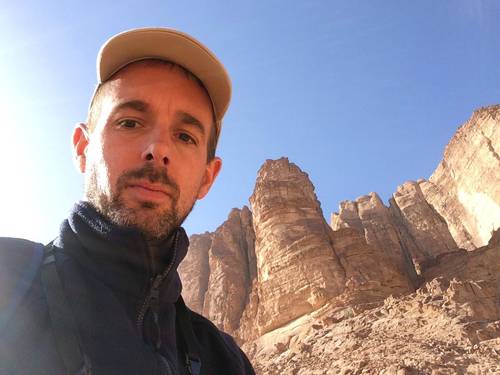 "Our 'Guyana – A Timeless Paradise' tour is a 17-day holiday in search of the diverse wildlife of this spectacular country. With its pristine rainforests, rivers and savannahs this unspoiled South American country is well worth a visit."
Operations Manager
-
Andy Tucker
Featured Tours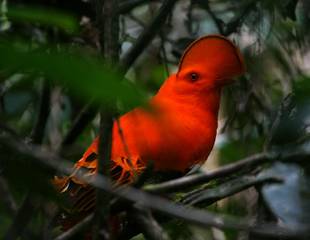 Tailormade Guyana
Tour code -

TGUY
13 days from
Price: TBC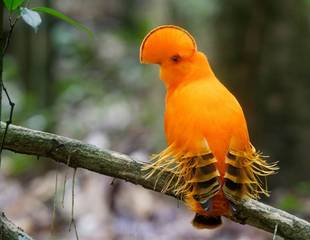 Guyana - A Timeless Paradise
Tour code -

GUY01
15 days from
£6,195 inc. flights
We've been nominated 'Best Safari, Wildlife & Nature Holiday Company' in the prestigious 2020 British Travel Awards. All voters will be entered into an official prize draw to win a Rhine or Danube cruise! Please click here to vote.