Wildlife Holidays in Brazil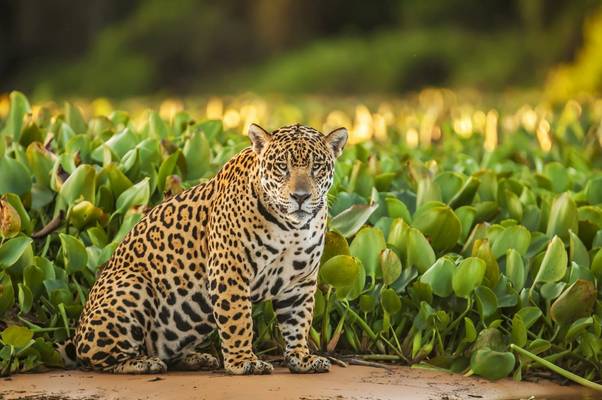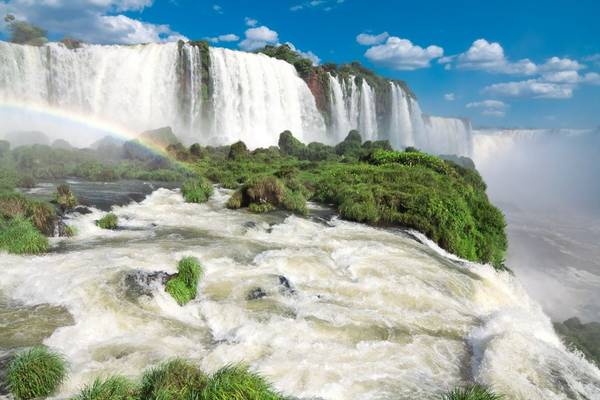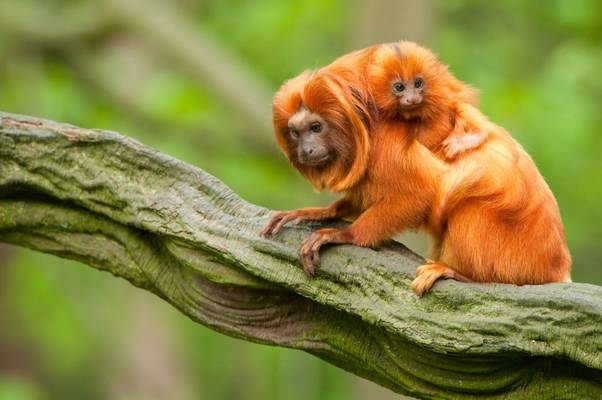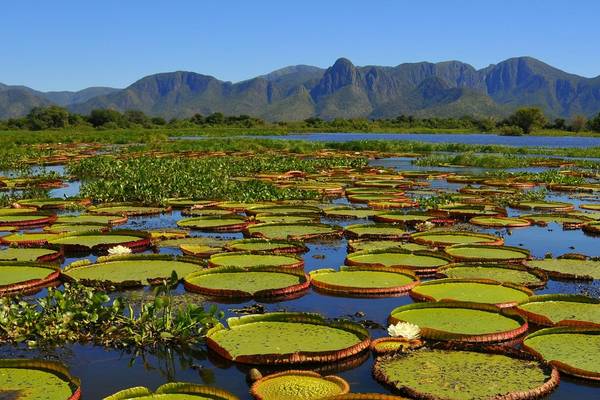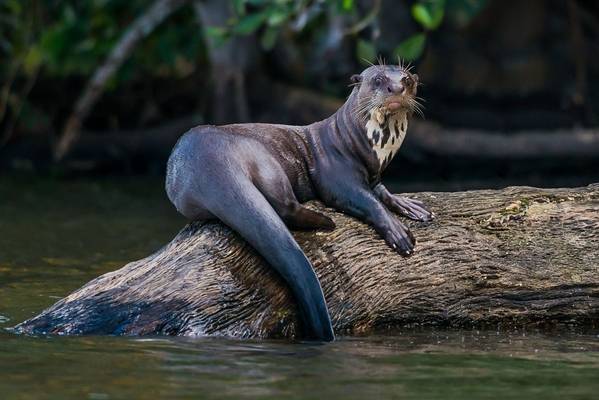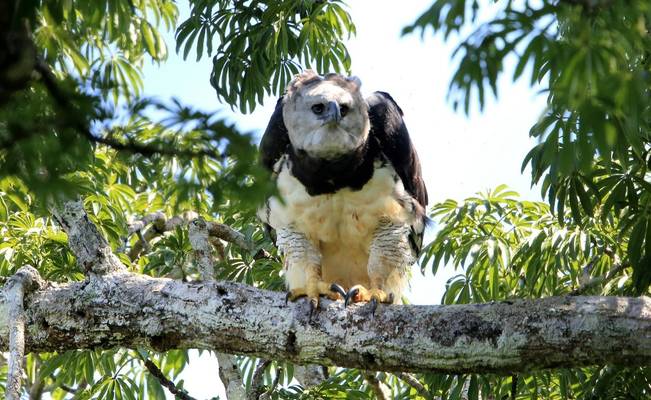 Brazil is the largest country in South America and the fifth largest in the world. It holds over 50% of the Amazon Rainforest, which itself accounts for approximately 10% of all species in the world, and for this reason it is believed to be the most biodiverse country on the planet! At around 55,000, it has the most known number of plant species, with many more being found, around 3,000 fresh water fish species and over 680 mammals with birds standing at 1,900! The current consensus is that there are six distinct biomes across Brazil: Amazon Rainforest, Atlantic Forest, Cerrado (vast tropical Savanah), Caatinga (dry, thorny, desert forest) Pampa (vast grasslands) and the Pantanal (the world's largest tropical wetland).
Many of our holidays focus on, and incorporate, the vast lowlands of the Pantanal which extend southwards from the plateau of the Mato Grosso in Brazil, to the borders with Paraguay and Bolivia. The Pantanal is a seasonally flooded wetland covering over 80,000 square miles, being roughly the size of France and very sparsely populated. Teeming with life, the Pantanal is a naturalist's dream with an amazing diversity of species to enjoy and many of them more accessible here than anywhere else. It is a mosaic of habitats created by waters that flow into it annually from the southern Cerrado. Each wet season, Cerrado rainwater pours down the Cuiaba, Paraguay and Piquiri rivers, and as their levels rise, they flood the Pantanal's grasslands and gallery forests with nutrient-rich waters. We run our tours at the very best time of year, between June and early November, staying at the right places, for the right amount of time hence maximising our chances of seeing as much of the incredible wildlife here as we can. With a team of expert local guides with huge experience of Naturetrek groups, we can provide an unrivalled opportunity for success.  
Speak with our Brazil specialist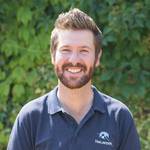 Our Specialist Recommends
"Our 'Brazil – Just Jaguars!' holiday is a spectacular way to spend 12 days in Brazil. Jaguars are the obvious highlight but there are many others, including Hyacinth Macaws, Toco Toucans and Giant Otters. We visit a hide for Ocelot and Tapir, go out spotlighting for Giant Anteater and explore the Pantanal by foot, boat and safari vehicle. So it is of course far more than 'Just Jaguars'! Each of our holiday offerings is carefully crafted, each one a superb experience and jam packed with wildlife encounters that will live long in the memory."
Operations Manager
-
Tom Mabbett
Naturetrek Tours to Brazil
Naturetrek currently offers nine different holidays to Brazil. Visiting the Pantanal, the Amazon, the Iguazu Falls, Atlantic Rainforest, open Cerrado and a tour combining Chile with Brazil. Across these incredible areas we seek the wonderful mammals and birds in particular along with a range of special butterflies, reptiles, amphibians and flora.
Our tours to Brazil
Brazil - Just Jaguars! – A 12-day holiday with four nights spent in the heart of the famous "Jaguar Zone" in search of this legendary big cat. We have a 100% success rate to date.
Brazilian Pantanal & Iguazu Falls – A 16-day holiday focussing on the Pantanal followed by the Iguazu Falls. A little more bird focussed, still with a 100% success rate for Jaguars.
Brazil - South America's 'Big Five'! – A 16-day holiday travelling from the Pantanal to the Parnaiba Headwaters National Park for the Maned Wolf. The "Big Five" we refer to are: Jaguar, Giant Otter, Tapir, Giant Anteater and Maned Wolf.
The Best of Brazil's Atlantic Rainforest – A 10-day birding holiday to the teeming Atlantic Forests outside Rio staying at Regua and Itororo Eco Lodges.
South America's Big Cats – A 16-day holiday starting in Chile for Pumas followed by the Pantanal for Jaguars with a whole host of other incredible wildlife.
Amazon Wildlife Cruise – A 10-day cruise travelling deep into the Amazon basin starting and finishing in Manaus.
Brazil - Birds & Mammals of the Amazon & Pantanal – A 15-day holiday starting in the Southern Amazon and ending in the Pantanal. Harpy Eagles to Jaguars.
Brazil - Mammals of the Pantanal – A 10-day holiday to the Pantanal focussing on mammals in particular.
Brazil - A Wildlife Cruise to the remote Pantanal National Park – An 11-day cruise in the Pantanal. From the core Jaguar Zone to the remote, fully protected National Park.
Some highlights of a Brazil wildlife tour with Naturetrek
The emblematic Jaguar (our holidays to the Pantanal have a 100% success rate).
Giant Otter, Tapir, Ocelot, Giant Anteater, Southern Tamandua, Crab-eating Fox, Crab-eating Racoon, Marsh and Brocket Deer and South American Coati's all regularly seen.
Brown Capuchin Monkeys, Black Howler Monkeys & Black-tailed Marmoset.
Endangered Giant Otters, which often approach to within a few metres of observers and have never been missed.
A fantastic variety of bird life from Jabiru Storks, a range of herons, all five kingfisher species, trogons to hummingbirds, Toco Toucans to Hyacinth Macaws – the birdlife is spectacular.
Iguazu Falls, one of the world's most impressive waterfalls.
Herds of Capybara, the world's largest rodent and Caimans (New World crocodilians) in staggering numbers.
The legendary Harpy Eagle in the Southern Amazon.
What's special about Brazil's wildlife?
With Brazil's vast area comprising a number of different ecosystems, including the Amazon, new species are regularly found and scientists estimate that the total number of plant and animal species found here is about 4 million! The relative lack of human disturbance in the Brazilian Pantanal and the open nature of the habitat mean that wildlife is often easier to observe than elsewhere in South America. For mammal watching it is really unrivalled in all of South America. Travelling the famous Transpantaneira Road, which we do on all visits to the Pantanal, is a simply spectacular experience with wildlife at all angles and often very close by and easy to observe!