Open Days
Please do join us for hot drinks and nibbles at our Mingledown Barn offices at our next Open Day on
Friday 6th March
. Our expert staff will be on hand to chat with you about your travel plans for 2020 and beyond (though you will need to phone the office in advance to book a time for an appointment with the staff member best suited to discuss your area of interest).
Guided wildlife walks
If you would also like to join us for a taste of the wildlife around Mingledown, there will be a chance to join one of our naturalists on a local wildlife walk (at 11am and 2pm).
Contact: please call Annie on 01962 733051 or email Annie to register your name, tour (or area) of interest, and to arrange a time for a meeting with the staff member best suited to discuss your interests.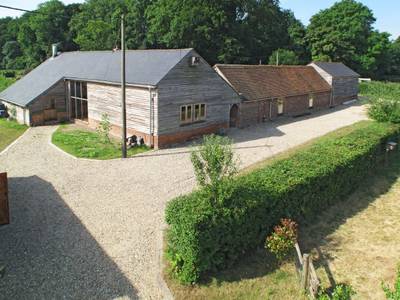 Naturetrek Offices at Mingledown Barn
Why not combine a visit to our office with other special sites of interest?
Places & events of interest to Jane Austen fans!
Jane Austen's birthplace, the village of Steventon, is just half an hour's drive from Chawton. The rectory where she was born is no longer there, but the church where her father was the vicar still stands and has a small display dedicated to her. Jane Austen was buried in Winchester Cathedral, in the north aisle. She died in a cottage (a few hundred metres from the cathedral) where she'd been living for about eight weeks prior to her death on 18th July 1817. In the picturesque village of Chawton, just a short walk from our offices, is Chawton Cottage where Jane Austen lived and wrote during the last eight years of her short life. Apart from being based in Chawton, Naturetrek is delighted to share a more intimate connection with the great writer – Jane Austen's brother once owned the land on which our Mingledown Barn office is situated. Chawton Cottage, now called the Jane Austen House Museum, is, arguably, the most important place for the Jane Austen pilgrim to visit as it's the building most significantly associated with her writing. You'll be able to see the bedroom Jane shared with her sister, Cassandra, and there's a good collection of Jane Austen memorabilia too. Also in the village is the magnificent Elizabethan manor, Chawton House, the former home of Jane Austen's brother, the squire Edward Austen Knight.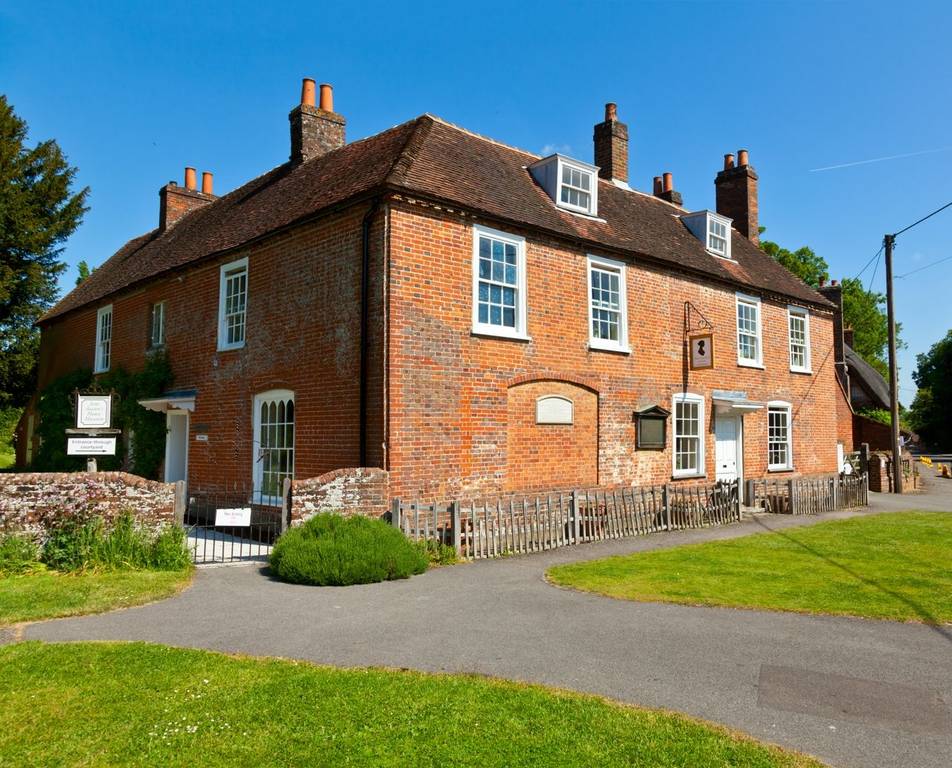 Jane Austen's house museum
Other sites of interest in & around Chawton
There are many other sites of interest in and around Chawton should you be visiting our offices. A few miles away to the south-east lies the village of Selborne, made famous through the writings of its curate in the 18th century, the Reverend Gilbert White who wrote 'The Natural History of Selborne'. The Wakes, Gilbert White's charming house, is also well worth a visit; as well as an award-winning tea room, it incorporates the Oates Museum which commemorates the life of Captain Lawrence Oates, hero of Captain Scott's 1911/12 expedition to the South Pole, and his uncle Frank Oates, the 19th century African explorer.
Finally, we are spoiled for choice with the wonderful variety of excellent pubs nearby, many with attractive beer gardens and serving local Hampshire fare for a delicious lunch or evening meal. However you choose to spend your time, you can be sure of an enjoyable day out in Hampshire!