Our next three Open Days:
We have resumed our monthly Open Days at our Mingledown Barn office in Chawton, Hampshire. Throughout the day we will be offering bookable appointments with our wildlife travel experts, where you can discuss your travel ideas over a relaxed coffee and biscuits. In addition to this, we will also be offering the following free-of-charge activities (registration required):
7:30am – 9am Moth-trap and breakfast (runs April – October)
For those who wish to arrive early, you can join moth expert Dave Shute as he identifies the species collected in our trap the previous night over tea, coffee and croissants and, for those who would like one, a bacon bap.
10am – 12 noon Butterfly Walk (runs April – September)
Later in the morning, our expert Lepidopterist Matt Eade will provide a guided butterfly walk – over 20 butterfly species have been recorded in our meadows including Purple Hairstreak, Essex Skipper and Small Copper. Our grounds also contain extensive Blackthorn hedgerows which support a small population of the rare Brown Hairstreak, which we will also hope to find (although we would be fortunate to see one!).
10am – 11:30am Wildlife Walk (runs October – March)
Butterflies will not be active at this time of year so, instead, enjoy a taste of the other wildlife around our office by joining one of our naturalists for a gentle, guided walk through nearby woodland, fields and our 12 acre meadow.
12 noon – 2pm Picnic Lunch (May – October)
On our tours in Europe our picnic lunches are legendary – join us for a sumptuous alfresco feast in our courtyard and relax over a buffet lunch with a glass of wine.
(During November – March this is free time to explore the village of Chawton, including a café and pub for lunch)
2pm – 3pm Rewilding walk
After lunch, Sophie Hughes, who is leading our re-wilding project, will offer a guided tour of our pond, orchard and meadow. She will detail the ambitious work we have planned and started implementing, aiming to maximise the ecological value of our land, and will be more than happy to provide advice to anyone wishing to similarly re-wild their own gardens and local greenspaces, no matter how big or small!
Whether you can join us for part, or all of the day, we look forward to seeing you! 
To book: please call us on 01962 733051 or email us to register your name, tour (or area) of interest, and to arrange a time for a meeting with the staff member best suited to discuss your interests. Or, if you simply wish to pop in to say hello and join an activity, please identify which one(s) you would like to join.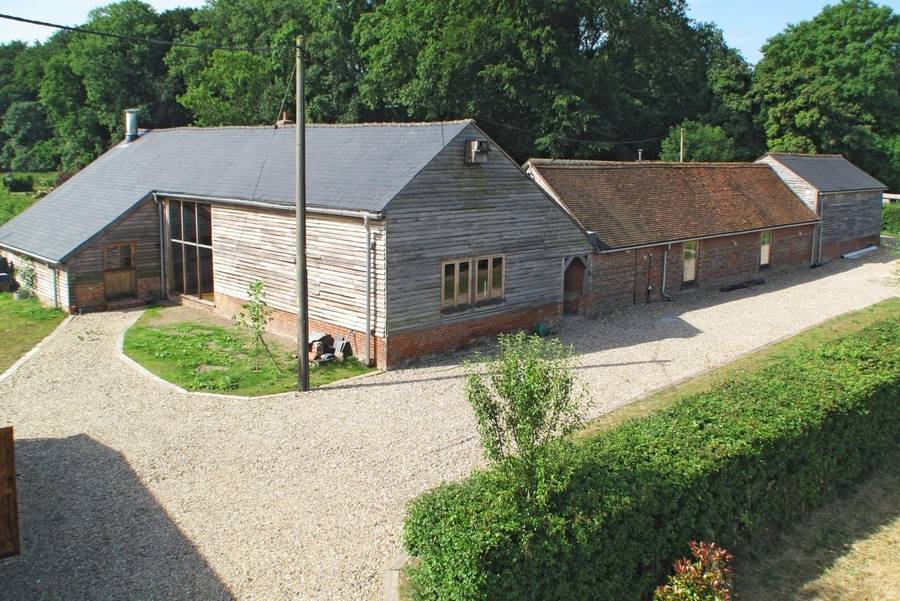 Mingledown Barn Offices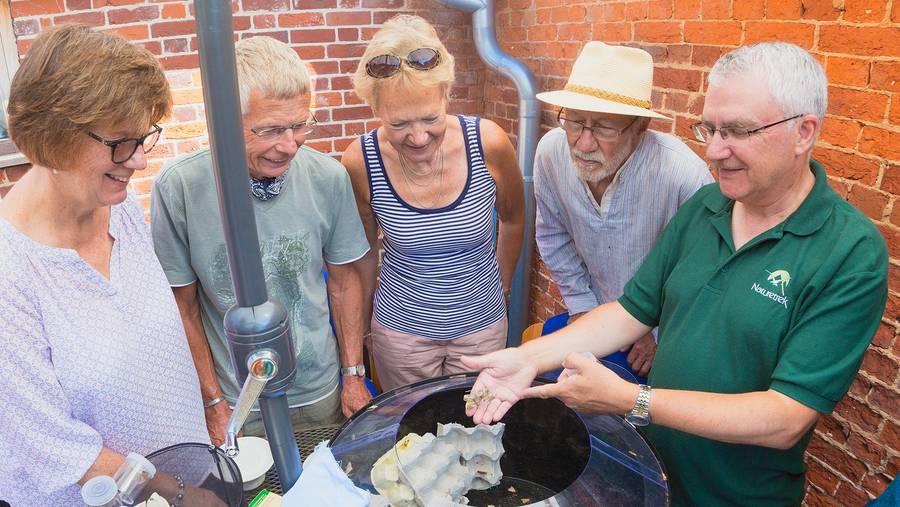 Open Day Moth Trap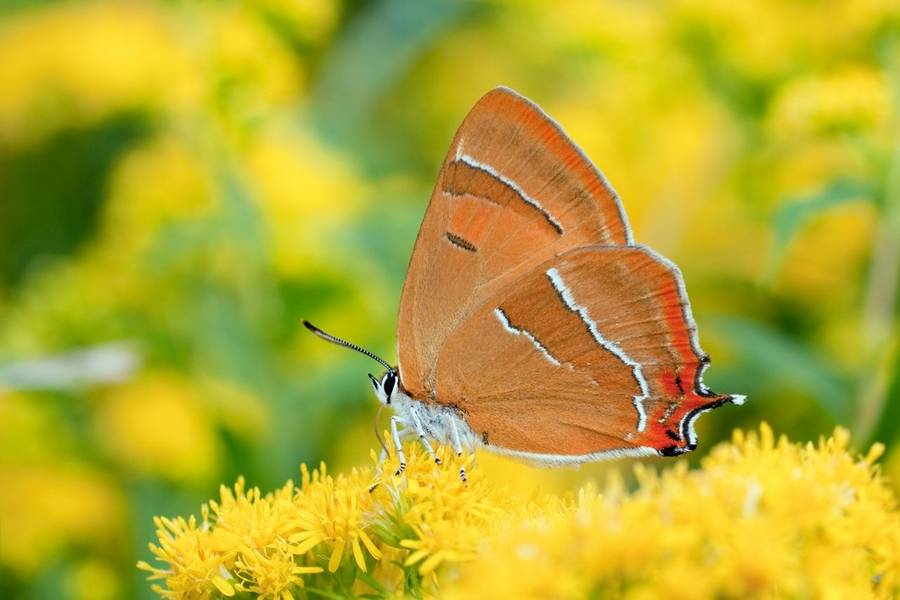 Brown Hairstreak
Why not combine a visit to our office with other special sites of interest?
Places & events of interest to Jane Austen fans!
Jane Austen's birthplace, the village of Steventon, is just half an hour's drive from Chawton. The rectory where she was born is no longer there, but the church where her father was the vicar still stands and has a small display dedicated to her. Jane Austen was buried in Winchester Cathedral, in the north aisle. She died in a cottage (a few hundred metres from the cathedral) where she'd been living for about eight weeks prior to her death on 18th July 1817. In the picturesque village of Chawton, just a short walk from our offices, is Chawton Cottage where Jane Austen lived and wrote during the last eight years of her short life. Apart from being based in Chawton, Naturetrek is delighted to share a more intimate connection with the great writer – Jane Austen's brother once owned the land on which our Mingledown Barn office is situated. Chawton Cottage, now called the Jane Austen House Museum, is, arguably, the most important place for the Jane Austen pilgrim to visit as it's the building most significantly associated with her writing. You'll be able to see the bedroom Jane shared with her sister, Cassandra, and there's a good collection of Jane Austen memorabilia too. Also in the village is the magnificent Elizabethan manor, Chawton House, the former home of Jane Austen's brother, the squire Edward Austen Knight.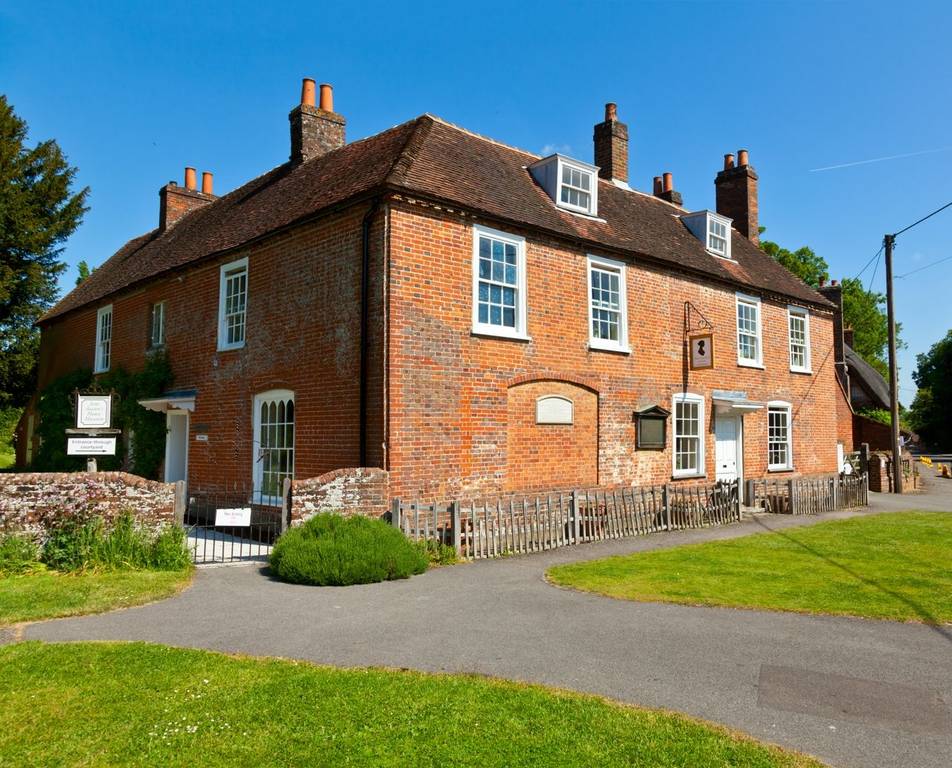 Jane Austen's house museum
Other sites of interest in & around Chawton
There are many other sites of interest in and around Chawton should you be visiting our offices. A few miles away to the south-east lies the village of Selborne, made famous through the writings of its curate in the 18th century, the Reverend Gilbert White who wrote 'The Natural History of Selborne'. The Wakes, Gilbert White's charming house, is also well worth a visit; as well as an award-winning tea room, it incorporates the Oates Museum which commemorates the life of Captain Lawrence Oates, hero of Captain Scott's 1911/12 expedition to the South Pole, and his uncle Frank Oates, the 19th century African explorer.
Finally, we are spoiled for choice with the wonderful variety of excellent pubs nearby, many with attractive beer gardens and serving local Hampshire fare for a delicious lunch or evening meal. However you choose to spend your time, you can be sure of an enjoyable day out in Hampshire!

Catch up on our virtual moth-trap from July 2021:
Species list from our July 27th Virtual Moth Trap
Drinker
Chinese Character
Peach Blossom
Buff Arches
Least Carpet
Small Fan-footed Wave
Single-dotted Wave
Riband Wave
Red Twin-spot Carpet
Shaded Broad-bar
Barred Straw
Magpie
Dark Arches
Marbled Minor agg.
Common Rustic/Lesser Common Rustic agg.
Scorched Carpet
August Thorn
Early Thorn
Purple Thorn
Scalloped Oak
Peppered Moth
Willow Beauty
Light Emerald
Privet Hawkmoth
Poplar Hawkmoth
Elephant Hawkmoth
Pebble Prominent
Uncertain/Rustic agg.
Nut-tree Tussock
Burnished Brass
Plain Golden Y
Swallow Prominent
Yellow-tail
Black Arches
Rosy Footman
Dingy Footman
Common Footman
Scarce Footman
Four-spotted Footman
Buff Ermine
Ruby Tiger
Kent Black Arches
Heart and Dart
Spectacle
Beautiful Hook-tip
Snout
Fan-foot
The Flame
Flame Shoulder
Large Yellow Underwing
Broad-bordered Yellow Underwing
Lesser Broad-bordered Yellow Underwing
Double Square-spot
Bright-line Brown-eye
Clay
Common Wainscot
Grey/Dark Dagger agg.
Coronet
Dun-bar
Dusky Sallow

Catch up on our virtual moth-traps from last summer:
Species list from our September 4th Open Day
Oak Hook-tip
Chinese Character
Blood-vein
Green Carpet
Brimstone Moth
Dusky Thorn
Light Emerald
Turnip Moth
Large Yellow Underwing
Lesser Yellow Underwing
Lesser Broad-bordered Yellow Underwing
Setaceous Hebrew Character
Square-spot Rustic
White-point
Common Wainscot
Grey/Dark Dagger
Flounced Rustic
Vine's Rustic
Burnished Brass
Straw Dot
Snout
Species list from our August 7th Open Day
Pebble Hook-tip
Chinese Character
Satin Lutestring
Least Carpet
Small Fan-footed Wave
Riband Wave
Single-dotted Wave
Dark-barred Twin-spot Carpet
Small Phoenix
Lime-speck Pug
Clouded Border
Brimstone Moth
Dusky Thorn
Scalloped Oak
Peppered Moth
Willow Beauty
Pine Hawkmoth
Poplar Hawkmoth
Pale Prominent
Yellow-tail
Rosy Footman
Dingy Footman
Scarce Footman
Common Footman
Four-spotted Footman
Buff Ermine
Ruby Tiger
Heart and Dart
Shuttle-shaped Dart
Double square-spot
Six-striped Rustic
Clay
Smoky Wainscot
Coronet
Copper/Svensson's Copper Underwing
Straw Underwing
Dun-bar
Common/Lesser Common Rustic agg.
Rosy Rustic
Uncertain/Rustic agg.
Nut-tree Tussock
Straw Dot
Micros:
Small Magpie
Mother of Pearl
Udea prunalis
Catoptria pinella
Euzophera pinguis
Endotricha flammealis
Pseudagyrotoza conwagana
Cochylis atricapitana
Species list from our July 7th Open Day
Drinker
Peach Blossom
Buff Arches
Blood-vein
Small Fan-footed Wave
Riband Wave
Yellow Shell
Phoenix
Barred Straw
Clouded Border
Scalloped Oak
Swallow-tailed Moth
Willow Beauty
Engrailed
Common White Wave
Poplar Hawkmoth
Elephant Hawkmoth
Small Elephant Hawkmoth
Buff-tip
Yellow-tail
Rosy Footman
Scarce Footman
Common Footman
Buff Ermine
Heart & Club
Heart and Dart
Green Arches
Broad-barred White
Clay
Smoky Wainscot
Common Wainscot
Shoulder-striped Wainscot
Common/Lesser Common Rustic agg.
Uncertain/Rustic agg.
Marbled White Spot
Burnished Brass
Plain Golden Y
Spectacle
Fan-foot
Small Magpie
Evergestis limbata
Common Plume
Mother of Pearl
Udea prunalis
Species list from our June 5th Open Day
Common Swift
Small Elephant Hawkmoth 
Marbled Brown 
Orange Footman 
White Ermine
Heart and Dart
Flame Shoulder
Setaceous Hebrew Character
Small Square-spot
Shoulder-striped Wainscot
Brown Rustic
Rustic Shoulder-knot
Marbled Minor
Middle-barred Minor
Treble Lines
Mottled Rustic
Vine's Rustic
Burnished Brass
Straw Dot
Small Magpie (a micro species)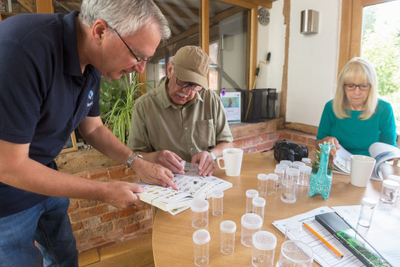 Identifying moths with Dave Shute (Tom Ambrose)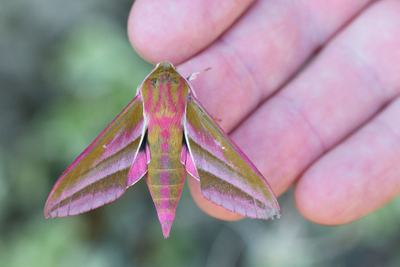 Elephant Hawk-moth (Tom Ambrose)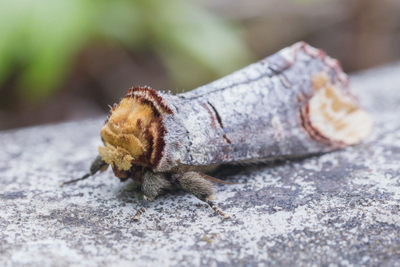 Buff-tip moth (Tom Ambrose)
Review
"We would like to thank you for your exceptional special open day on 14th June. Your hospitality and in depth knowledge of moths, butterflies and orchids made for such an interesting morning! We thoroughly enjoyed ourselves."
K.P. and D.P., Berkshire, June 2019