https://i.assetzen.net/i/SrjQ75yotFrO/w:500/h:500/q:70.jpg
UK Day Trips Led by Expert Naturalists
In this strangest of years, with very little opportunity for travel, we are delighted to offer a series of Naturetrek Day Trips which will visit a wonderful selection of reserves and habitats across the UK, each guided by one of our expert naturalist tour leaders. Meeting at around 9am, and exploring largely on foot until around 5pm (though note that specific Day Trip timings do vary slightly by location and season), these trips are designed to spend a full day out in the fresh air, in search of a wide range of special UK wildlife.
Whether you have missed being able to enjoy natural history in the company of others this year, or would like to explore a new area, or perhaps you simply wish to spend the day with an expert to learn more about your local wildlife, you will find yourself most welcome on one of our Naturetrek Day Trips. Your leader will take you to the very best places to search for local wildlife, and will share their knowledge generously along the way.
How to Book
The price for all our Naturetrek Day Trips is £50 per person and payment is by debit card only. You can book online, or you are very welcome to book over the phone by calling us on 01962 733051. We are continuing to add additional departure dates for our fully booked Day Trips, and if you would like to be added to our wait list for any of these trips please just email info@naturetrek.co.uk (please include a contact telephone number).
Our Day Trips have been fully risk assessed, and all activities are carried out in line with UK government and industry Covid-19 guidance. We have also been certified as 'Good to Go'; the domestic tourism industry standard mark for Covid-19 protocols. Your safety is paramount, and we will be complying fully with UK government guidance throughout all of our Day Trips.
Joining Instructions for Day Trips
If you, or someone that you have been in close contact with, has displayed symptoms of Covid-19 in the 14 days prior to the Day Trip, or if you receive an alert from NHS Track and Trace, you MUST NOT JOIN the Day Trip. Please let us know in the Naturetrek office as soon as possible and we will be happy to refund you in full.
Upon booking we will email you with a designated meeting point and confirmed timings, along with contact details for your tour leader.
During some Day Trips we will each use our own vehicle to move the short distances in between sites (group transport is not provided).
Please do not bring your dog, or other pets, as they may disturb the wildlife!
Please bring your own lunch. On a couple of trips there may be the option to pre-book a takeaway pub lunch, or similar, in which case we will contact you with options beforehand.
Please bring plenty of water, snacks, hand sanitiser, sun cream, tissues, a sun hat, your own face mask (if you wish to wear one – this will not be compulsory as we will be out in the fresh air and wide open spaces throughout the day) along with anything else that you might need for the day. You will need to be able to carry everything yourself. Suitable footwear (walking shoes or walking boots) will be essential, along with sensible layers and waterproofs depending on the weather forecast.
Wherever possible, we will try to arrange comfort breaks during the day. More and more public toilets are opening now, but please be stringent with hygiene when using public facilities.
We ask you to respect minimum social distancing AT ALL TIMES (currently 2m where possible between households at the time of writing, but could be updated at any time). To help ensure this, we ask group members not to share optics, field guides or any other equipment.
Finally, please do share your photos and favourite sightings with us … during these strange times we all need a morale boost, and we love seeing your wildlife sightings! Tweet @naturetrektours, Instagram @naturetrek_wildlife_holidays or find us on facebook.com/naturetrekwildlifeholidays

Tailormade Day Trips
Should the dates we offer not suit you, or should you wish to have a private, tailored Day Trip, we will be delighted to arrange this for you. Please just call Georgie Head on 01962 733051, or fill out our 
quick enquiry form 
and we will get back to you. For inspiration for a Tailormade UK break, please see our
Tailormade UK holidays
.
Reviews: 
'The Naturetrek £50 days out have been a lifesaver this year. What better way than to spend a day in the open with four other like minded people in the company of a brilliant guide who can tell you all about the geology, flors and fauna of the area. I've been on three of these days with more booked for the future. The days are full, meeting at 9.00am and not finishing until 5.00pm, maybe slightly earlier in the darker winter months, with about 45 minutes for our picnic lunch but never have I ever looked at my watch and wished the time would pass more quickly. Quite the opposite in fact, the time passed so quickly I was amazed when we found ourselves back at the car park. Value for money? Yes, definitely. Thank you Naturetrek.'
VB – The Naze and Walton Backwaters (Essex)

'The Upper Teesdale Day Trip was brilliant and Andy Bunten was an exceptional guide. So very knowledgeable and an expert spotter, but equally important he had great communication skills so that no-one felt remotely patronised or afraid to ask the most basic of questions. The organisation of the day was impeccably planned too. This was my first Naturetrek outing but I have friends who regularly use you and have spoken of your trips in glowing terms. So I will certainly look at your website and I will hope to travel with you at some point in the future.' 
KS – Teesdale
'We had a lovely day on Monday; Matt was terrific - particularly with us being beginners at bird watching! The other attendees were very interesting and one in particular was extremely knowledgeable. So we learned a lot - just got to remember it now! We are looking at the other day trips available to see if we can do another one.' 
Ashdown Forest
'I wanted to write to thank you for organising your new Day Trips. It's an excellent idea and something to give hope to many people, who are keen to get out and about, and to experience the beauty of nature closer to home. Our trip to the Ashdown Forest on Friday was excellent. The weather was kind to us, a lovely sunny, English summer day, but it was our guide, Matt Eade, who made it special. Quite how Matt managed to arrange Goshawk, two Honey-buzzards, Hobby, Treecreeper, and a whole host of other species was remarkable.
Spotted Flycatcher is the personal favourite of my husband Simon – and Matt knew where to find two of them. Simon was over the moon!  
It was a top day. Matt was informative, very knowledgeable, engaging, encouraging, always happy to help, provide insights and share his knowledge and experiences. He paced the walk just right, thoughtful about short breaks where needed. I worked for 8 years as a Tour Director around Europe and I know how exceptionally hard it can be to keep everyone happy!' 
Ashdown Forest
'The trip exceeded our already high expectations. Andy Bunten was kind, humorous, thoughtful and his knowledge of the wildlife truly exceptional. It was a real pleasure and privilege to be in his company.' 
KE – Teesdale
'So nice to be on a Naturetrek trip again and had a thoroughly enjoyable day with Russ and our other companions. Everyone just got on even though we had not met before. Looking forward to our next day trip!' 
LD – Smardale
'We had a great day, thank you. Matthew Capper was an excellent guide, giving us a wealth of information about the ecology, conservation and social history of the area as well as the wildlife, and having an amazing ability to detect birdlife out of nowhere.  The Lammergeier before we'd even left the meeting point was of course spectacular, but it was Matthew's commitment to searching for the birds and Mountain Hares which impressed me even more.  We also appreciated his patience and good humour, and his determination to make sure that all 5 of us got to see everything. These day trips are a brilliant idea. We are really looking forward to our next Naturetrek Day in a couple of weeks.' 
AB – Peak District
Featured Tours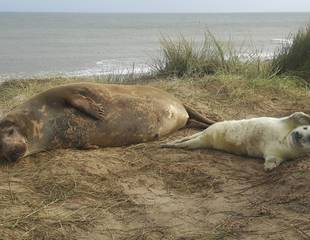 Norfolk - Grey Seals & Wintering Birds (Day Trip)
1 days from
£50 land only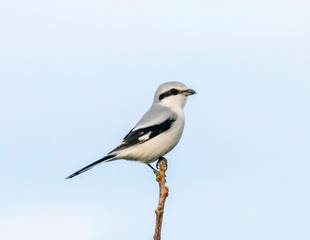 The Forest of Dean (Day Trip)
1 days from
£50 land only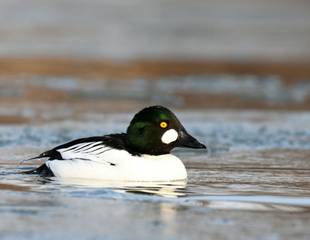 Leighton Moss & Morecambe Bay (Day Trip)
1 days from
£50 land only
Book any holiday today for a deposit of just £50 pp! To redeem this offer, please book over the phone: 01962 733051 (8:30am – 5pm Mon-Fri). Excludes cruises. View offer details.