Dolphin Watching – See Dolphins in the Wild
Seeing dolphins in the wild consistently ranks high on people's lists of '10 Things To See Before I Die'. Dolphins have captured the public imagination arguably more than any other animal – we marvel at their intelligence, grace and agility, as well as their apparent curiosity of their human observers.
Naturetrek Dolphin Watching Tours
Naturetrek offers the chance to watch dolphins all over the world, from the UK to the tropics and polar regions. Many of our dolphin tours also offer the opportunity to see whales. We offer:
Dedicated dolphin tours focusing on one or a few key species
Dolphin watching as part of a broader wildlife watching tour
A range of tours from day trips out on small boats to week-long liveaboard cruises
Expert biologist-led, photographer-led and researcher-led tours
A wide range of the world's dolphin species seen, from Bottlenose and Risso's, to Spinner, Striped and Heaviside's
Our range of dolphin watching holidays includes:
---
Our specialist recommends...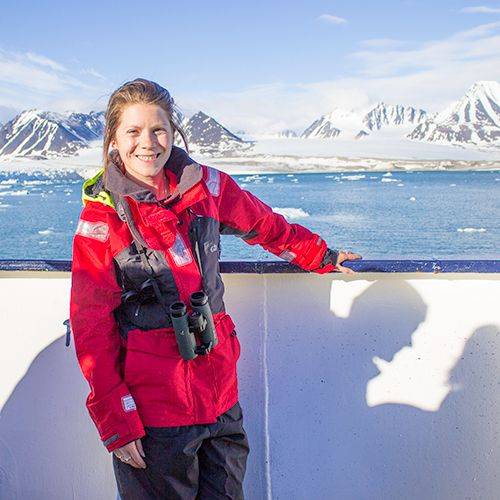 "In the UK I'd recommend our full-day dolphin tours to look for White-beaked dolphins off Lyme Bay. Madeira offers a good variety of dolphins close to shore including Risso's, Atlantic Spotted and Common, while if you fancy warm tropical waters Sri Lanka or the Maldives offer a good range of acrobatic species in sunny conditions!"

Sara Frost - Tour Leader & Marketing Manager