Specialist Tours and Cruises in the Arctic
The Arctic is special. Bathed in a surfeit of light and pale blue skies during summer, then plunged into constant darkness during the winter, the seasonal contrasts in scenery, light and wildlife at the poles compared with the rest of the planet are stark. Still visited only by the lucky few, the Arctic has for centuries held an irresistible magnetism for explorers.
For the wildlife enthusiast and the adventurous-spirited, the Arctic has a bewitching appeal and well-deserved reputation as one of the world's top wildlife destinations. Naturetrek Arctic expeditions are special in that we usually charter an entire ship (30 to 80 berth), and operate our Arctic holidays as dedicated wildlife cruises, focusing solely on the region's wildlife and visiting the very best wildlife sites. All our Arctic holidays are also accompanied by expert naturalist guides.

If you'd rather head south to the icy waters of the Antarctic to see albatross, whales and thousands of penguins, you can view our cruise to Antarctica, South Georgia and the Falklands here!
Popular Arctic Wildlife Holidays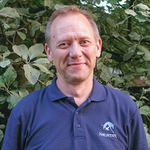 Our Arctic specialist recommends
"The Arctic is like nowhere else on the planet – and once you've been, you will be hooked (I was!). Spitsbergen is the ultimate Arctic destination and one of the best places to look for Polar Bears. Our 11-day Spitsbergen Wildlife Cruise offers a spectacular supporting cast of Walrus, dramatic scenery and huge seabird colonies. If you're looking for a short break, or a taste of the Arctic, try one of our holidays in Finland or Sweden."
Why are Naturetrek's Arctic holidays are so successful?
Our cruises focus solely on the Arctic's spectacular wildlife.
We only charter small ships ranging in size from 30 - 80 berths.
All operate at the best times of year for wildlife.
Flexible itineraries to ensure the best wildlife sightings.
We use a team of hand-picked & experienced expedition staff.
Led by naturalist guides with expert knowledge of the Arctic region.
We offer a wide range of tours both above and below the arctic circle.
Cruises include daily zodiac excursions, accompanied by naturalist guides.
Daily briefings & recaps held.
Wildlife seen on a Naturetrek Arctic holiday:
Look for Polar Bears, Walrus, Arctic Fox & seals in Spitsbergen
See the Northern Lights, spectacular fjords & snowy mountains
Glaciers, icebergs, pack-ice, taiga forests and Arctic tundra Experience 24-hour daylight
Humpback, Fin & Sperm Whales
Little Auks, Grey Phalaropes, Ivory Gull & Long-tailed Skua in Spitsbergen and Franz Josef Land
Steller's & King Eiders plus Gyr Falcon in Iceland
Bears, Wolves & owls in sub-arctic Finland, Sweden & Norway
Colourful tundra flora