Wildlife Holidays in Sardinia
Tell me about Sardinia …
Sardinia is the second largest island in the Mediterranean and lies in the Tyrrhenian Sea, south of Corsica.
It is a land of contrasts, ranging from beautiful white sandy beaches and coves to a rugged mountainous interior and quieter southern areas.
Great care has been taken to ensure that Sardinia has escaped the ravages of tourism which many other Mediterranean islands have suffered.
Naturetrek Tours to Sardinia
We offer two wildlife tours to Sardinia: an 8-day holiday in search of the plants, birds and butterflies of the island's coastal lagoons and mountainous interior; an 8-day holiday with a special focus on the island's exotic dragonflies.
What's special about the wildlife?
The island's abundant coastal lagoons, extensive forests, rugged mountains and limestone hills are home to an interesting flora and fauna – wild flowers, insect life and birds in particular.
What wildlife might I see?
Purple Gallinule, Glossy Ibis, Little Bittern, Black-winged Stilt & Gull-billed Tern are among the interesting birds breeding in coastal marshes, while Eleonora's Falcon & Audouin's Gull breed on islet cliffs 
We'll enjoy the maquis flora including species such as Narrow-leaved Cistus, Lentisk, Phillyrea latifolia & Strawberry Tree
In the Monte Arcosu Reserve mammals such as the endangered Sardinian Deer live alongside maquis & woodland birds (including five species of warbler)
In late June it's possible to see up to 35 species of dragonfly, most of which are not found in Britain, including Green Hooktail, Island Bluetail & Long Skimmer
Anything else?
Human settlements have existed on Sardinia for thousands of years and the island is studded with traces of ancient civilisations such as the curious stone tower monuments called nuraghi, built by Bronze Age inhabitants.
Our Specialist Recommends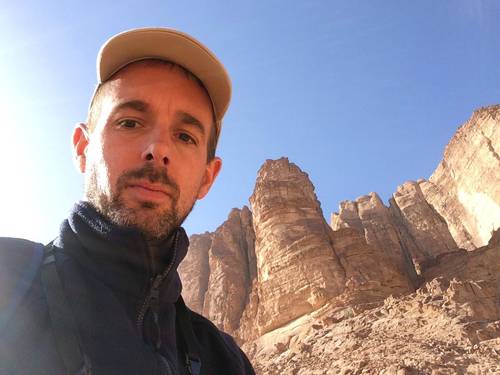 "I recommend our 'Sardinia' tour for a relaxed, 2-centre birdwatching and botany holiday. We explore the island's coastal lagoons and mountainous interior in search of a wide range of both botanical and avian species."
Operations Manager
-
Andy Tucker
Featured Tours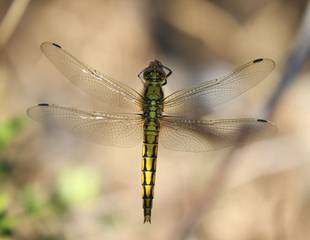 Sardinia's Dragonflies
Tour code -

ITA11
8 days from
£1,595 inc. flights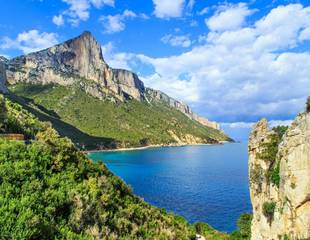 Sardinia
Tour code -

ITA05
8 days from
£1,695 inc. flights
We've been nominated 'Best Safari, Wildlife & Nature Holiday Company' in the prestigious 2020 British Travel Awards. All voters will be entered into an official prize draw to win a Rhine or Danube cruise! Please click here to vote.