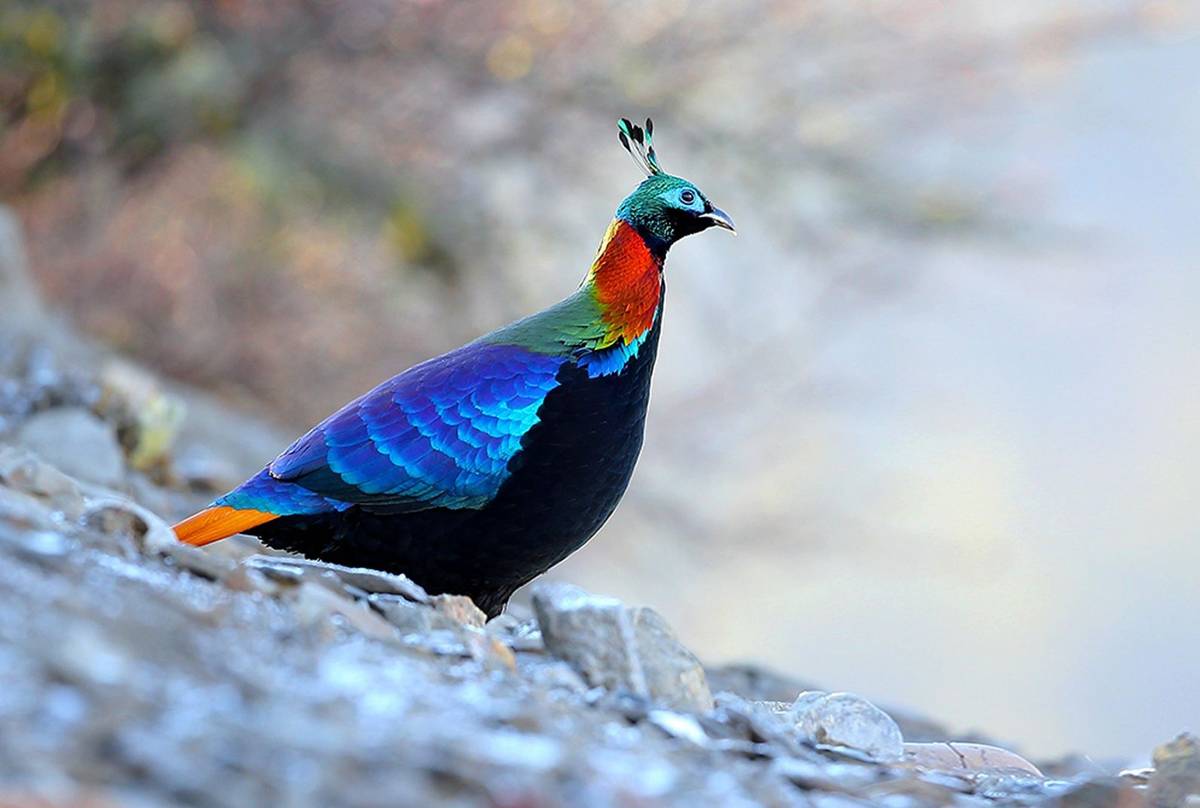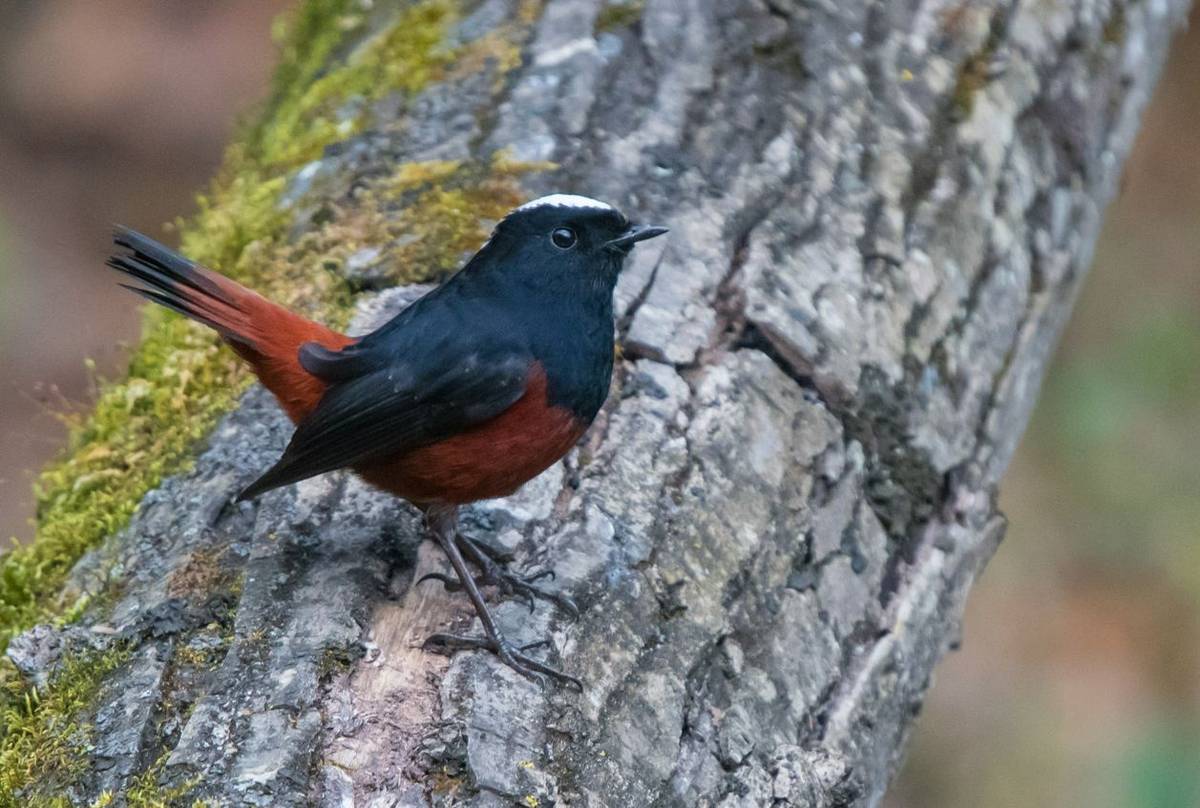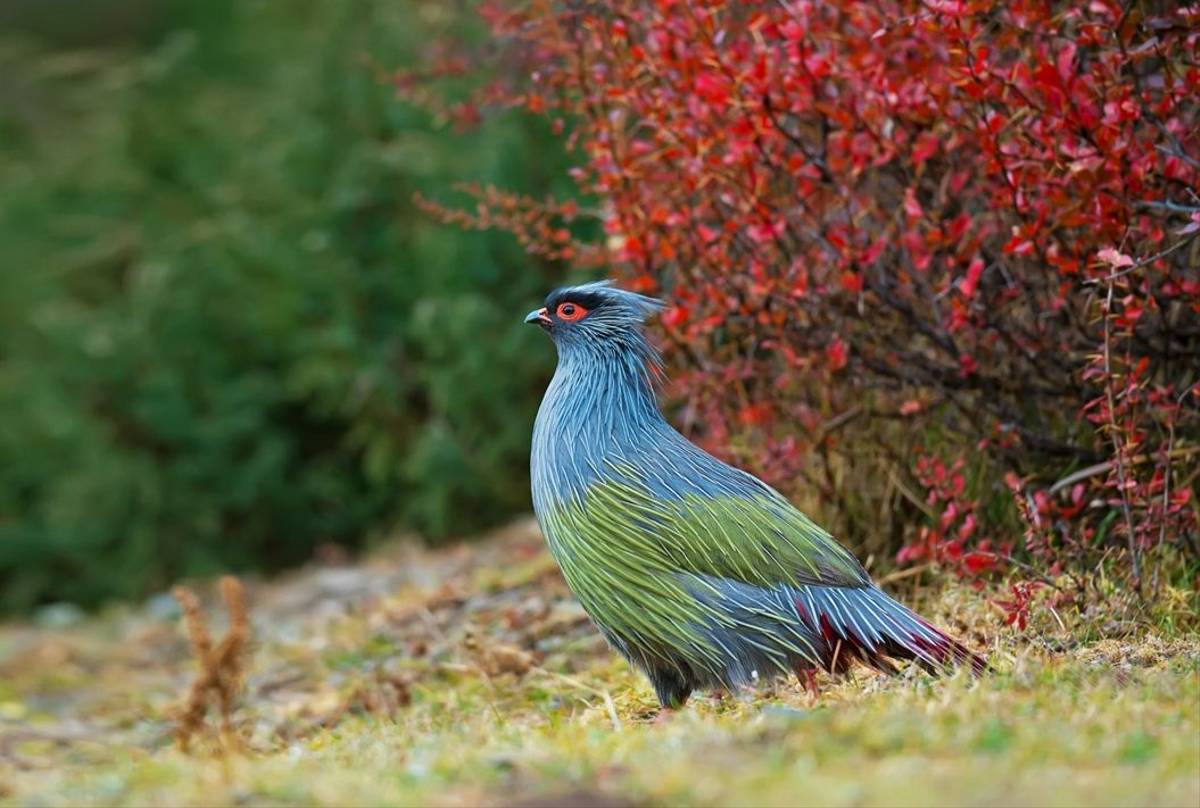 Tour Itinerary and Reports
The Langtang Valley of Nepal
Tour Code: NPL09
A 24-day holiday incorporating a 19-day trek through the finest forests and alpine meadows of Nepal, with birdwatching and sightseeing in the Kathmandu Valley.
24 days from
£4,995 (Inc flights)
Land only price from
£4,395
Add this tour to your saved toursRemove from saved toursstar_border star

Add to Saved Tours
Highlights
Tour Itinerary and Reports
Summary
The Langtang circuit is particularly special, encompassing some of Nepal's finest forests and a wonderful sense of peace and tranquillity. Our focus will be on the superb upland bird life, alpine flowers and high-altitude rhododendron forests of this beautiful place – a Naturetrek favourite! We begin our trek high above the Trisuli River then climb its eastern flank through pretty villages into dense subtropical vegetation. Next we head into the deep Langtang Valley for several days where Musk Deer and Blood Pheasants find refuge amongst the rhododendron forests. We'll explore remote ravines, passes and forests, and enjoy arguably the world's most breathtaking scenery, before returning to Kathmandu or perhaps extending the tour to Chitwan National Park.
White-capped River Chats, Blue Whistling Thrushes, Fire-tailed Myzornis & Wallcreeper
Visit the home of the elusive Satyr Tragopan & Himalayan Monal
Colourful warblers, babblers, tits & flycatchers of the Himalayan foothills
Pied Ground Thrush & Wedge-tailed Green Pigeon
Stunning Himalayan scenery, including Annapurna chain & views to Mt Everest
Black Bear, Leopard & Red Panda inhabit the area we visit
Mammals we may see include langurs, Common Goral & Himalayan Tahr
Look for rosefinches, snowcocks & Snow Partridge in hanging valleys & glaciers
Led by expert local naturalist guides
Grading
Moderate. Trekking between 1,520 and 4,570 metres.

The Langtang circuit is particularly special. We do not approach the highest of the Himalayan peaks, we do not encounter the diversity of scenery and ethnic groups that is found in the Kali Gandaki Valley; but we do find Nepal's finest forests, and a peace and tranquillity that is sometimes lacking on more popular trails. Though just north of Kathmandu, this route takes us to some of Nepal's least populated regions, and remains relatively free of trekkers. May can be very hot at low altitudes but is a wonderful time for birds and flowers, just as in Europe, and on this trek we do remain at high altitudes for most of our journey. On no other trek will you see so many of Nepal's upland breeding birds and alpine flowers. High altitude rhododendron forests are covered in pink blooms, and underfoot lie carpets of primulas, anemones and dwarf irises.

We begin our walk from Dhunche, high above the banks of the Trisuli River. Whitecapped River Chats and Blue Whistling Thrushes decorate riverbed rocks, Indian Rollers and mynas call from the riverside Sal forest. Slowly we climb above the river on its eastern flank, following it northwards through pretty Tamang villages, steep terraced fields and watery ravines filled with dense subtropical vegetation and tall stands of alder. Here we will encounter the colourful warblers, babblers, tits and flycatchers of the Himalayan foothills, and will keep a look out for the beautiful Pied Ground Thrush and Wedge-tailed Green Pigeon. The views to the Trisuli River far below, of Ganesh Himal to the west, and of the stout, snowbound Tibetan peaks at the head of the valley are quite magnificent.

Leaving the Trisuli Valley behind, we turn east into the deep Langtang Valley, the heart of a large national park. Here we spend several days. The uninhabited oak and rhododendron forest of the lower valley is outstanding. Black Bears, Leopards and Red Pandas all occur but realistically we must satisfy ourselves with the smaller mammals — langurs, macaques, Common Goral and Himalayan Tahr — and the exceptionally rich birdlife of this forest. In the upper reaches of the valley, high alpine pastures lie enveloped by the high snowy peaks of the Langtang range and Tibetan border. We visit the hanging valleys and great glaciers where rosefinches, snowcocks and Snow Partridges are common and confiding. In a gnarled birch and rhododendron forest, sitting on the tree line, Musk Deer, and Blood Pheasants and Himalayan Monals find refuge.

We must climb high to leave the Langtang Valley but the mixed forest, home of the elusive Satyr Tragopan, and the flower-filled meadows beneath the holy lake of Gosainkund are magnificent. Leaving Gosainkund we follow a series of smaller lakes to the Laurabini Pass (4,570 metres), then drop into a wild land of remote forests and steep damp ravines where birds and flowers abound, but humans do not.

Our final days take us along a spectacular forested ridge and through little Tamang villages, from which the views of the Himalayan chain, from Annapurna to Mount Everest, are outstanding ... providing that the weather is clear! Before and after the trek we have plenty of time to explore the temples and shrines, the rivers and forests of the Kathmandu Valley, and those that wish for a further aspect of Nepal, and a new range of birds and mammals, may take advantage of our extension to the lowland riverine and Sal jungles of Chitwan National Park. There we will spend four nights at a jungle lodge, exploring the park on foot, elephant back and by canoe. Chitwan is a most exciting place, offering a unique and very different Nepalese experience ... as well as an additional 200 new bird, and 15 new mammal species for our trip!

DETAILED INFORMATION
Outline Itinerary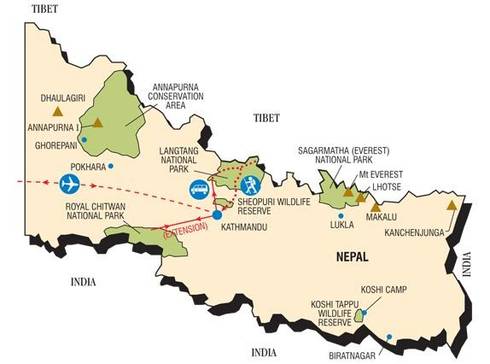 cloud_downloadDownload Full Itinerary
What's Included?
Flights
Accommodation: Fully serviced camping on trek; comfortable hotel, Kathmandu, and jungle lodge, Chitwan, both with private facilities.
Food: Included in the price, except for lunches and dinners in Kathmandu. Allow ?45.
Reviews
Had a wonderful time.

A.U. London

Excellent trip.

B.B. Scotland

Tamding was excellent. I cannot praise him highly enough plus the 3 cook boys, the variety and quality of food were excellent. All the porters were friendly, cheerful and worked very hard.

D.B. Kent

The ornithologist, Som and Sirdar, Ramesh were excellent and contributed enormously to a most enjoyable and instructive trek as did our cook Kesher and guide Krishna - it was a pleasure and privilege to travel with them and the cook boys and porters who are so fundamental. Lots of good cheer, friendliness and kindness from all made it memorable.

F.B. Scotland
Show More Reviews
Show fewer reviews
Extensions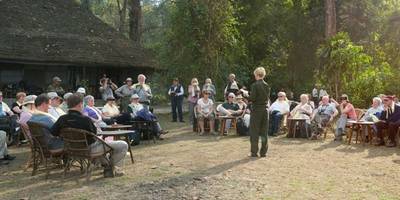 In Kathmandu we'll stay at the famous Yak & Yeti Hotel before travelling to Chitwan National Park, in Nepal's lowland 'terai' jungle. We'll spend three days exploring Chitwan by canoe, searching the grasslands for Tigers, Rhinos and other mammals on jeep, and birdwatching in the forests on foot. Chitwan has 500 bird species and a greater variety of wildlife than any other area of Nepal.
Extension: Chitwan
6 days from £795
In Kathmandu we'll stay at the famous Yak & Yeti Hotel before travelling to Chitwan National Park, in Nepal's lowland 'terai' jungle. We'll spend three days exploring Chitwan by canoe, searching the grasslands for Tigers, Rhinos and other mammals on jeep, and birdwatching in the forests on foot. Chitwan has 500 bird species and a greater variety of wildlife than any other area of Nepal.
Outline Itinerary
Day 3/6
Chitwan National Park
Day 7
Kathmandu. Join group
EXTENSION NOTES
This extension can be booked during the online booking process or by calling us on 01962 733051.
An extension cannot be booked independently from the tour
Dates & Prices
2022
Departures
Availability
Cost
Sat 2nd Apr - Mon 25th Apr
SPACES
£4,995
Flights:
Most Naturetrek tours include flight costs ex-UK. If flights are not included, we indicate that here.
Flights are included in the tour cost
Regional Departures:
On certain tours it is possible to depart from a regional airport (rather than London). If a regional departure is possible, we indicate that here.
Regional Departures are available. Call 01962733051
Land only cost:
The "Land Only" cost is the tour price you will pay if you choose to arrange your own flights/transport.
£4,395
Single Room Supplement:
£795
Why Naturetrek?
At Naturetrek we craft expertly-guided group and tailor-made wildlife holidays and cruises to all seven continents. On one of our holidays, you can be assured that our passionate team will enable you to experience and enjoy the best of the world's wildlife and natural spectacles in as comfortable and rewarding a manner as possible, caring as best we can for the environment in the process. We are proud to provide:
The widest choice of wildlife holidays worldwide
Tours managed and led by naturalists, for naturalists
Outstanding value and exceptional customer service
Furthermore, as a Naturetrek client, our office team are always to on hand to help you – so if you have any queries about your holiday, whether before or after you have booked, we will be delighted to answer them on the phone. Please just give our team a call!