Long-tailed Duck, Iceland
The 10 Best Birding Sites in Europe

By Dominic Couzens
9th April 2019
Dominic is one of Britain's best known and most prolific natural history writers.
Do you fancy a birding trip to Europe this year? If so, there is a wealth of great destinations to choose from, from sunny Spain to chilly Finland, and from France to the fringes of Asia. The following ten sites are among the best the continent has to offer, although it is perfectly possible to choose ten more to run them close.

Which one do I choose? That depends on what you're after. Some are just great for lots of species, some showcase migration spectacles, some seek out iconic species and yet others are mainly about the atmosphere. The selection below takes account of all these possibilities, and hopefully includes a couple of places you won't have thought of.
Pripyat River, Belarus
You're not going to see an Azure Tit in Europe anywhere else - outside Putin's Russia, that is – so the area around Turov is a must for any birder. But Belarus holds much more besides the white-and-blue ball of puff, including the whole gamut of European woodpeckers and most of the owls. The Pripyat region hosts well over 200 breeding species, one of the highest areas of biodiversity in Europe and holds multitudes of species that are rare or declining in much of Europe, such as Aquatic Warbler, Spotted Crake, Great Snipe and Greater Spotted Eagle. The Pripyat River is Europe's "Amazon."
View Tour Page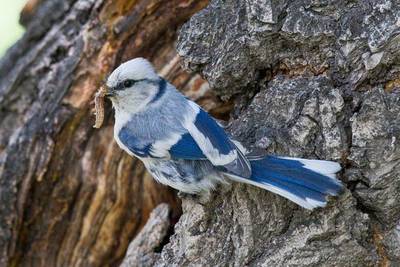 Azure Tit (Alan Curry)
For vast concentrations of breeding birds, and for seeing seemingly endless long lines of commuting flocks of large fish-eaters, there is nowhere in Europe that can compete with the Danube Delta. There is the whiff of a big African wetland about it, with its colonies of pelicans and egrets, cormorants and herons, and you really do expect to encounter the odd Hippo as you drift along its myriad of reed-fringed channels on your "floating hotel." The 733 square kilometre delta is a major stronghold for Dalmatian Pelicans and Pygmy Cormorants, as well as Whiskered Terns and Glossy Ibises. But for the combination of great birding and a special experience, it is hard to beat.
View Tour Page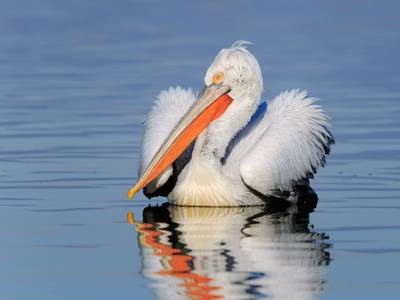 Dalmatian Pelican
In the north-central part of Iceland, Lake Myvatn is possibly the best place in the world for breeding ducks, with 15 species recorded. The most exciting are those that occur in the swift-flowing River Laxa, which drains the 37 km2 lake: both Barrow's Goldeneye and Harlequin Duck are great rarities in Europe, breeding only in Iceland. The lake is spring fed, shallow and heated geothermally, making it a paradise for non-biting midges and, as a result, ducklings, such as Common Scoter, Scaup and Long-tailed Duck. Other excellent birds hereabouts include Red-necked Phalarope, Slavonian Grebe, Great Northern Diver and Ptarmigan.
View Tour Page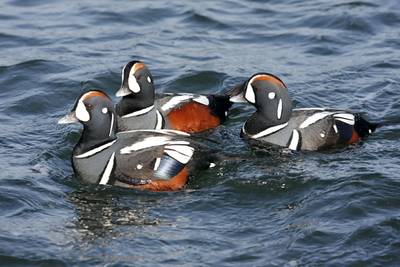 Harlequin Duck
Svartadalen, Sweden
Svartådalen, the "Black River Valley" not far from Stockholm, is not only fabulous for birds, but also hosts a remarkable network of local guides who ensure that the top species are staked out. The biggest draw is reliable Great Grey Owl, but Ural, Tengmalm's and Pygmy Owls can also be seen – and even Hawk Owl in winter, alongside all the trickiest woodpeckers, even Three-toed and Grey-headed. The area is a network of forest, lakes and marshes, hosting a superb range of breeding birds such as Black Tern, Little Gull, Common Rosefinch, Spotted Crake, Capercaillie and Black-throated Diver.
View Tour Page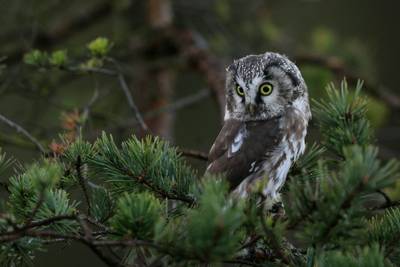 Tengmalm's Owl
Sierra de Guara, Spain
If you like your birds – really great birds - in a truly quiet spot away from people, then Spain's Sierra de Guara, in the foothills of the Central Pyrenees, is your spot. The thinly populated patchwork of high slopes, fortified villages, sunny maquis and oak scrub is alive with a magical range of species, from bone-eating Lammergeiers patrolling the high crags to squeaking Rock Sparrows in the villages. Many of your favourites are here, with Bee-eaters, Ortolan Buntings, Blue Rock Thrushes and Subalpine Warblers all easy to see. In the winter, moreover, the area transforms into Europe's Wallcreeper capital, with the colourful birds seen easily in several local villages.
View Tour Page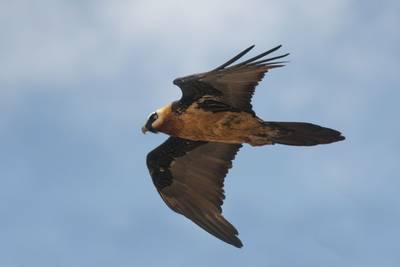 Lammergeier (Tim Melling)
Oulu, at the north-east end of the Gulf of Bothnia, deep in the taiga forest belt, is the owl capital of Europe. Expert guides habitually stake out the various breeding owls of the area, which include Tengmalm's, Pygmy, Great Grey, Ural and Hawk Owls, and delight in showing them to visitors. The vast forests nearby also harbour an excellent range of other birds, such as Black Grouse, Parrot Crossbill and Waxwing, and the inevitable wetlands hold Common Cranes, divers and grebes. Not far away is Kuusamo, with the lure of Rustic Bunting, Siberian Jay and Red-flanked Bluetail!
View Tour Page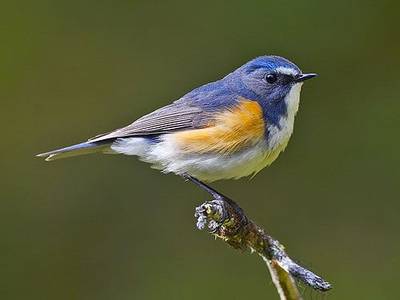 Red-flanked Bluetail (Jari Peltomaki)
Extremadura, Spain
The inland plain of Extremadura is a far cry from Spain's coastal maelstrom, a land of rolling plains, isolated smallholdings and baked mountains that contains the best grassland birding in Western Europe. Great Bustards strut their stuff, Little Bustards jump up and make flatulent noises, Black-bellied and Pin-tailed Sandgrouse fly over in tight flocks, and raptors soar over lazily. Rollers use holes for their nests, Great Spotted Cuckoos stalk Iberian Magpies, their usual hosts, and Calandra Larks sing endlessly from cloudless skies. Montfragüe National Park, with its mountain peaks, provides breeding habitat for Spanish Imperial Eagles, Black Storks, Alpine Swifts and Egyptian Vultures. It's birding paradise.
View Tour Page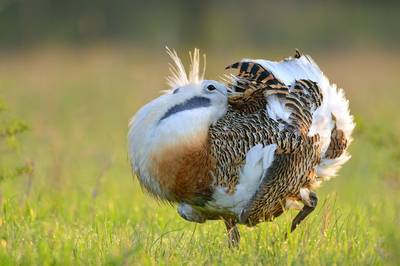 Great Bustard
Bialowieza Forest, Poland
Big forests often feel mysterious, but Bialowieza is truly miraculous. It is the largest relatively intact block of lowland mixed forest in Central Europe, somehow saved up to now by virtue of its position along the border between Poland and the former Soviet Union. It is 50km from north to south and east to west, encompassing a long-forgotten world of high canopies, fallen giants, regeneration and decay, often on moist, boggy ground. You work for your birds here, with the chorus of unknown voices often overwhelming, and the main currency glimpses. This is primeval birding, and the more thrilling for it.
View Tour Page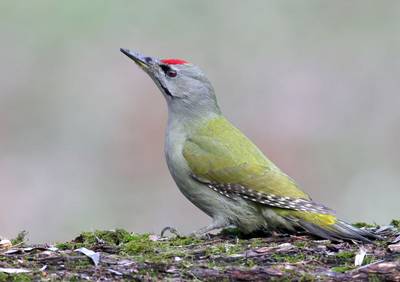 Grey-headed Woodpecker
In the Aegean Sea, much closer to the mainland of Turkey than to Greece, lies the island of Lesbos (or Lesvos.) If you are a British birder, this island is like Scilly with sunshine, with its impressive migration, lure of rarities and convivial flocks of like-minded binocular-clad enthusiasts. The migratory birds are still the main draw, with almost anything possible from crakes in virtual puddles to flocks of Pelicans dropping down from the sky. Every day is different, and most are exciting. The island also hosts some major specialities, such as the very rare Cinerous Bunting and the Krüper's Nuthatch, searched for on migrant-quiet days.
View Tour Page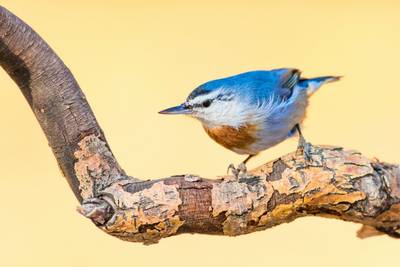 Krüper's Nuthatch
The Camargue, France
This delta in the south of France has traditionally been the place of "baby steps," where north European birders go to get a first sample of the delights of the sunny south. But even for the experienced, it is still a marvel. At 750 square kilometres, it is one of the largest wetlands in Europe, with massive reedbeds, lagoons and ponds, as well as saltmarshes and woodlands. It is here that you can bask in easy encounters with some of everyone's favourite colourful birds, such as Greater Flamingoes, Purple Herons, Bee-eaters, Rollers, Hoopoes, Golden Orioles and Black-winged Stilts.
View Tour Page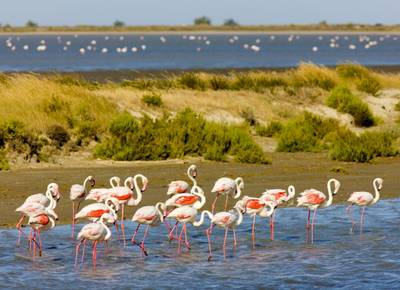 Greater Flamingoes (Richard Semik)