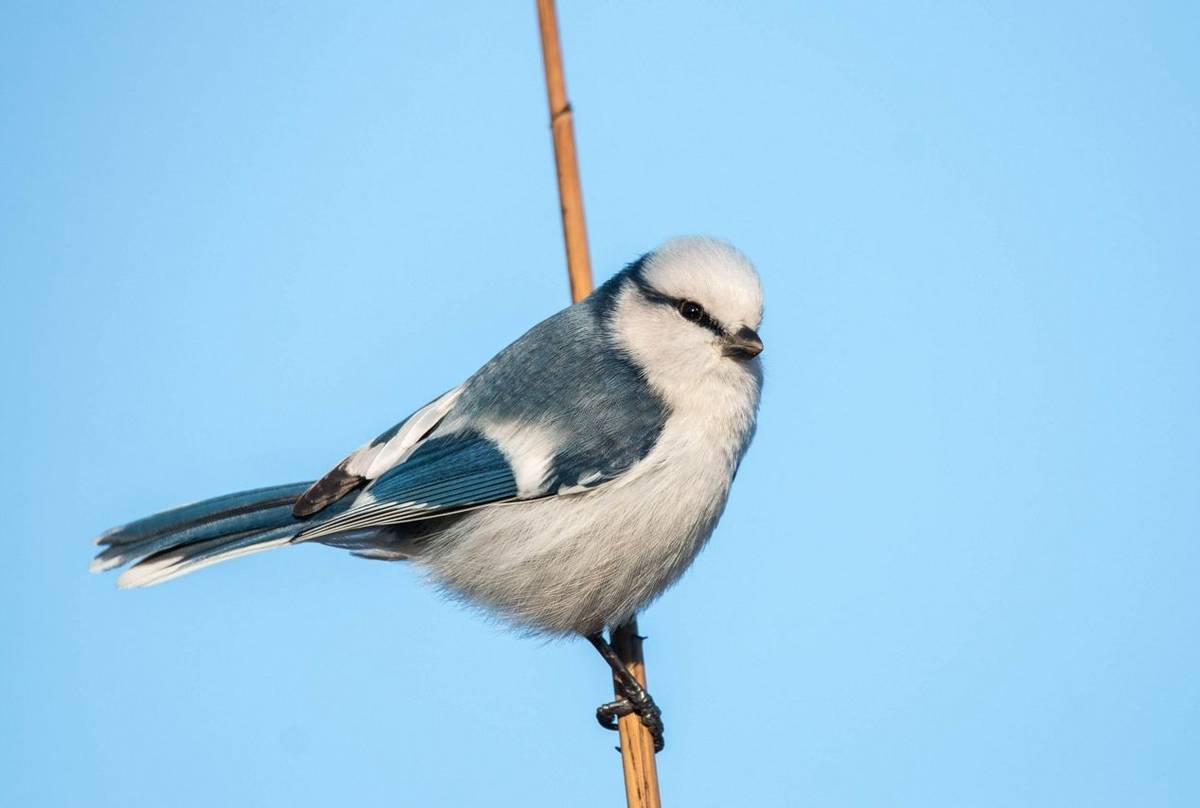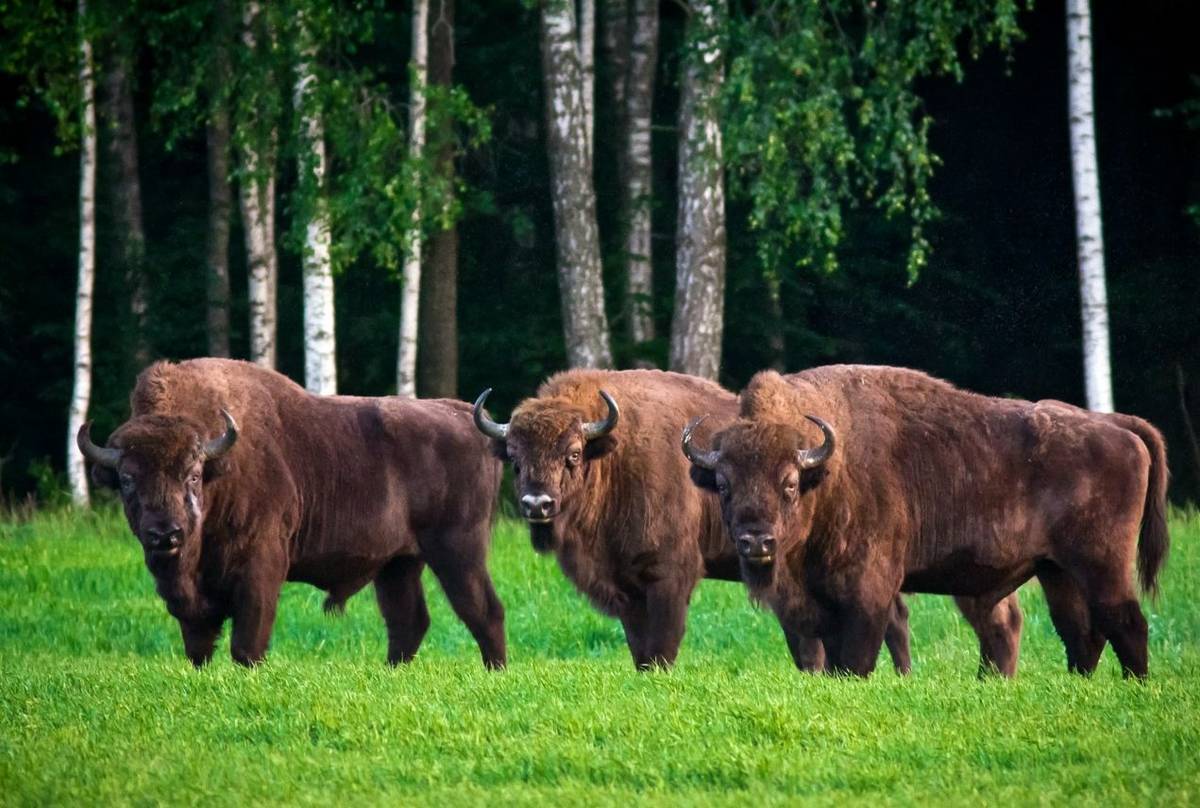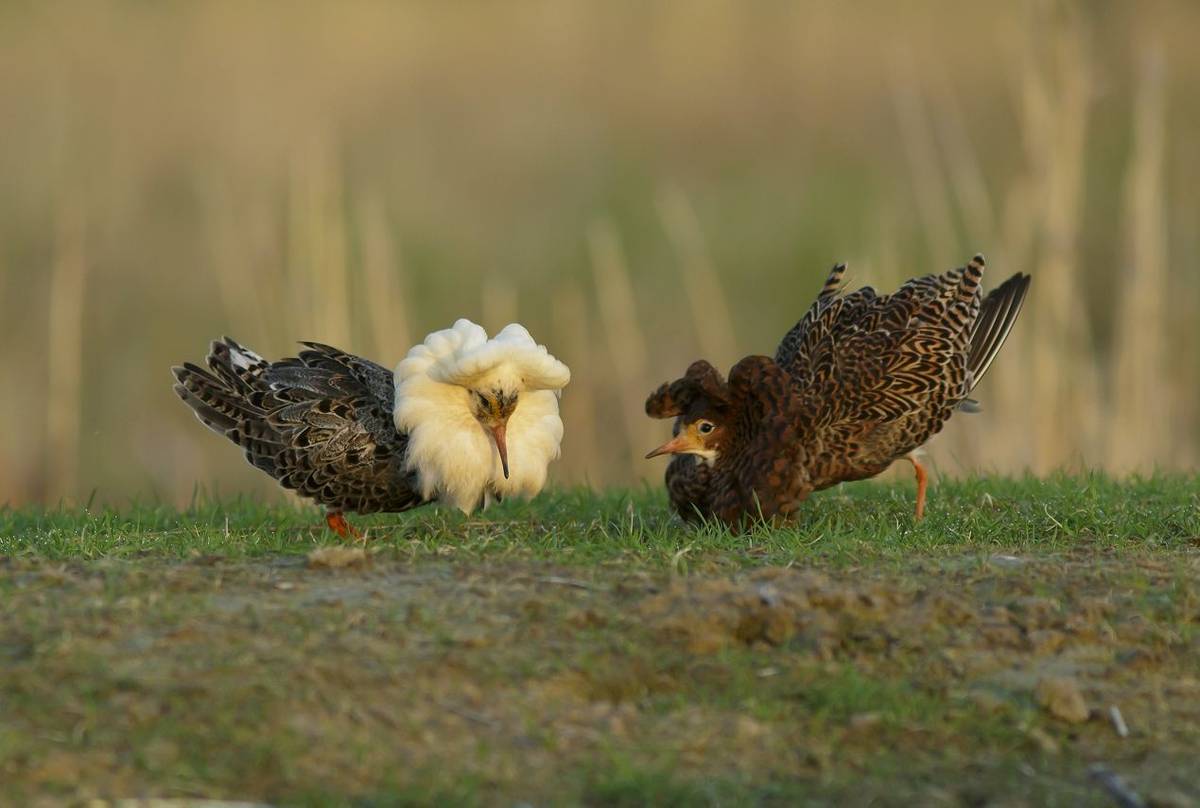 Belarus in Spring
Tour Code: BLR01
An 8-day birdwatching and natural history holiday exploring the wonderful primeval oak forests and wetlands of Pripiatsky National Park, Belowezhskaya Pushcha National Park and Sporovo Reserve in 'White Russia'.
8 days from
£1,995 (Inc flights)
Land only price from
£1,845
Add this tour to your saved toursRemove from saved toursstar_border star

Add to Saved Tours
Highlights
Summary
With over 11,000 lakes and nearly a third of the country cloaked in forest, the Republic of Belarus is one of the least developed European countries and consequently a paradise for naturalists. Our tour is based in the world-famous Pripiatsky National Park, a wilderness of lakes, forest, swamps and waterways which supports a fantastic diversity of birds, mammals, insects and flowers. This is a snapshot of Europe as it used to be and the tracts of primeval oak forest in the reserve are among the largest and oldest recorded anywhere. Seven nights in the national park permit a thorough and unhurried exploration of its treasures.
Vast tracts of unspoilt ancient forest
A large mammal population including Beaver & European Bison
Over 800 plant species recorded in Pripiatsky
Varied birdlife including such hard-to-see European species as Azure Tit
Ten species of woodpecker
Large population of raptors & owls
A rare glimpse of a fast-disappearing rural landscape
Grading
Gentle day walks, plus some evening spotlighting
As more and more of the outstanding areas for wildlife in Europe are threatened by the insatiable demands of modern society, it is increasingly the case that many of the best remaining habitats are now to be found in the former Soviet Republics. A prime example of this is the wonderful Pripiatsky National Park, close to the Ukraine border in southern Belarus, where a remarkable range of wetland and primeval oak forest habitats are protected. Founded in 1969 to preserve the unique natural complexes of marshland draining into the Pripiat River, the reserve has been subsequently enlarged by the incorporation of adjacent areas and now embraces over 64,000 hectares of floodplain, raised bogs and mixed forests, including 7,000 hectares of wetland oak forest, the largest primeval oak forest in Europe. Thanks to the lack of human interference, strict protection, and the inaccessibility of the region for many months of the year due to flooding, Pripiatsky is a haven for wildlife and forms a key component of this outstanding spring tour.
The independent Republic of Belarus was declared in 1991, having previously been part of the Soviet Union when it was known as Byelorussia meaning 'White Russia', a reference to the fact that it was never conquered by the Mongol invaders and thus remained 'pure' from their influences. Bordered by Poland, Ukraine and the Russian Federation, it is a land-locked country which contains over a thousand lakes, and large tracts of forest which cloak over a third of the country's land mass.
We begin our holiday with a flight from London to Minsk, the modern capital of Belarus, and travel south from there by road to Pripiatsky National Park and the town of Liaskavichi, where we stay in a comfortable hotel for four nights. Our birding activities will take place both inside the reserve and in other outstanding areas along the Pripiat River, including the flooded meadows near our hotel where Terek Sandpiper, lekking Great Snipe and countless Spotted Crakes feature among the local attractions. Elsewhere, we will enter magnificent ancient oak forests which resound to the torrent of spring birdsong and the drumming of woodpeckers, of which ten species are possible on the tour.
At this season the air is filled with the songs and calls of the phenomenal number of birds inhabiting the reserve and surrounding areas. Great Reed Warblers grate their unmistakable jumble of notes, Sedge Warblers pour out excited bursts of chattering from parachute display flights and Savi's Warblers add their reeling contributions from perches concealed in the reeds. Not all the vocalists are harmonious, but the evening rasping of Corncrakes, the 'whiplash' sounds of numerous Spotted Crakes and the strange clicking noises emitted by lekking Great Snipe, are welcome sounds to British ears! Out in the flooded meadows and bogs both Black and White Storks wade in search of the abundant frogs and toads, which can rival the birds with the volume of their amphibian chorus, while flocks of White-winged Black, Whiskered and Black Terns dip and swoop in pursuit of insects.
Pripiatsky is renowned for its large population of raptors, boasting over 16 breeding species of which White-tailed, Spotted and Lesser Spotted Eagles are among the most noteworthy. The long list of other birds which we also hope to see during our holiday includes Black-necked Grebe, Smew, Marsh Sandpiper, lekking Ruff, Collared Flycatcher, Thrush Nightingale, Bluethroat and both River and Barred Warblers. Special mention should be given to Azure Tit, a species high on many visitors' 'wish list'.
Continuing our journey westwards, we next visit Belowezhskaya Pushcha National Park, a World Heritage Site harbouring the largest remaining tracts of primeval forest in Europe. The ancient forest is a stronghold for the magnificent European Bison, as well as Elk, Red Deer, Wild Boar, and even Wolves. The area is also home to an impressive array of raptors, owls and woodpeckers. Lesser Spotted, Greater Spotted and White-tailed Eagles, Honey Buzzard and Goshawk all breed here, and the forest holds several pairs of Great Grey Owls which are frequently encountered, as well as Pygmy Owl. Hazel Grouse is possible to see with a bit of luck, while White-backed, Grey-headed, Black and Middle Spotted Woodpeckers are all found in the woodlands. Collared and Red-breasted Flycatchers, Icterine Warbler, Crested and Willow Tits, and Hawfinch form an impressive supporting cast.
We conclude our tour in the Sporovo Reserve, where we spend our final evening admiring the characteristic song flight of the rarest songbird in Europe, the Aquatic Warbler — a magical experience and a fitting conclusion to our fantastic stay in this beautiful country
DETAILED INFORMATION
Outline Itinerary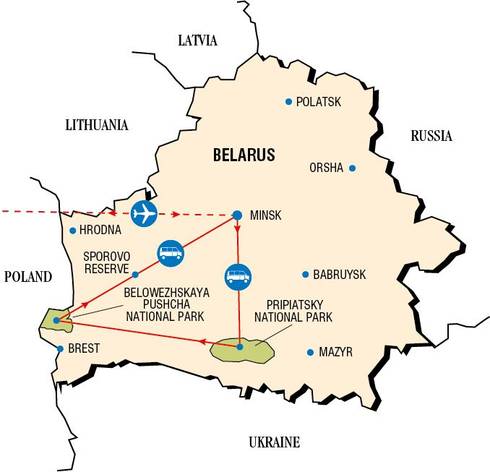 Day 1
Fly Minsk; transfer to Turov
Day 2/4
Pripiatsky National Park
Day 5/6
Belowezhskaya Pushcha National Park
Day 8
Drive Minsk; fly London
cloud_downloadDownload Full Itinerary
What's Included?
Flights
Accommodation:

Comfortable tourist hotels, each room with private facilities.

Food:

All food included in the price.
Reviews
Variety of habitat, birds and mammals.

Mr & Mrs W Hertfordshire

The holiday "delivered" the birds & mammals. The guiding & bird finding was excellent. Coach was comfortable. The group blended well and was well supported by Dan.

D.L. Northamptonshire

The expertise of the leaders and the efforts they made to make the holiday a fulfilling experience.

D.R. Outer Hebrides

We were met by Duncan McNiven at Gatwick check-in, and thereafter he was always on hand to help with check in formalities in Belarus and also finding birds during the rest of the holiday. Bence was also brilliant in leading and enabled everyone to get onto the birds he found. The picnics were good and the driver did an excellent job.

G.P. Herefordshire

The guides were very skilful and knowledgeable and made sure everybody saw as much as possible. The forests were very beautiful. We loved seeing the bison and seeing a wolf was a fantastic bonus.

J.T. North Yorkshire

The group gelled very well and the guides worked very hard to find most of the target birds. The two days spent exploring the forests were magical.

Mr & Mrs B. West Midlands

The information given by the tour leaders was accurate in respect to the daily itinerary and we were told of targeted species at each site. Amazingly the birds were almost always found and good views obtained thanks to the leaders' expertise and attention to detail.

B.M. Wolverhampton

The holiday in general worked well for me. Thoroughly enjoyed it.

K.C. Gloucestershire

The holiday is what I expected from the brochure and I was pleased with the outcome. The trip leader was knowledgeable with all aspects of the wildlife and ecology of these unique habitats. He was excellent at giving answers to all questions. His relationship with the locals was most helpful and all seemed to respect his knowledge of the area. The food from breakfast to dinner was extremely good and well presented. Many thanks for the organisation of the trip, which I thoroughly enjoyed.

R.T. Warwickshire
Show More Reviews
Show fewer reviews
Dates & Prices
2022
Departures
Availability
Cost
Sun 1st May - Sun 8th May
SPACES
£1,995
Flights:
Most Naturetrek tours include flight costs ex-UK. If flights are not included, we indicate that here.
Flights are included in the tour cost
Regional Departures:
On certain tours it is possible to depart from a regional airport (rather than London). If a regional departure is possible, we indicate that here.
Regional Departures are available. Call 01962733051
Land only cost:
The "Land Only" cost is the tour price you will pay if you choose to arrange your own flights/transport.
£1,845
Single Room Supplement:
£250
Why Naturetrek?
At Naturetrek we craft expertly-guided group and tailor-made wildlife holidays and cruises to all seven continents. On one of our holidays, you can be assured that our passionate team will enable you to experience and enjoy the best of the world's wildlife and natural spectacles in as comfortable and rewarding a manner as possible, caring as best we can for the environment in the process. We are proud to provide:
The widest choice of wildlife holidays worldwide
Tours managed and led by naturalists, for naturalists
Outstanding value and exceptional customer service
Furthermore, as a Naturetrek client, our office team are always to on hand to help you – so if you have any queries about your holiday, whether before or after you have booked, we will be delighted to answer them on the phone. Please just give our team a call!