On tour with David Tattersfield in the Swiss Alps

By Sara Frost

Website & Media Manager
19th March 2019
'Kneeling down on a sunny mountainside meadow in the Swiss Alps, I was instructed by our tour leader, David, to plunge my nose into a group of Vanilla Orchids and give them a good sniff', writes Website and Media Manager, Sara Frost. 'Eager to oblige, with blades of grass tickling my nose, I bent down and took a deep breath. The rich syrupy scent of honey and vanilla, emanating from this small, unassuming alpine flower, was intoxicating. I looked up to see 14 rear ends protruding into the air as the rest of our tour group did the same.
"Although this is known as a Vanilla Orchid, the vanilla we are familiar with is from the seed pod of another orchid from Mexico, in the genus Vanilla, now widely cultivated in Madagascar. This coincidence reflects the complex chemistry that has evolved in this wonderfully diverse family of plants", David explained as we continued sniffing our way through the meadow.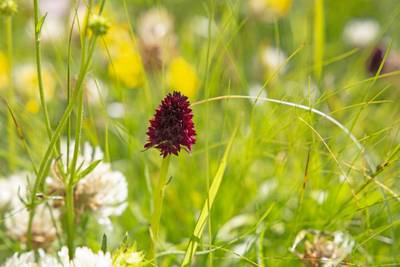 Black Vanilla Orchid
Although I work in the Naturetrek Head Office, on this tour I was a client, and here on holiday (travelling with my keen-gardener Mum), joining our "Alpine Flowers of the Upper Engadine" tour. This was our second holiday under the leadership of David; we had travelled with him two years earlier on a Naturetrek tour to Wengen and, in addition to his great company, had thoroughly enjoyed the excellent food and breathtaking mountain views. We were hooked, and now we were back for more.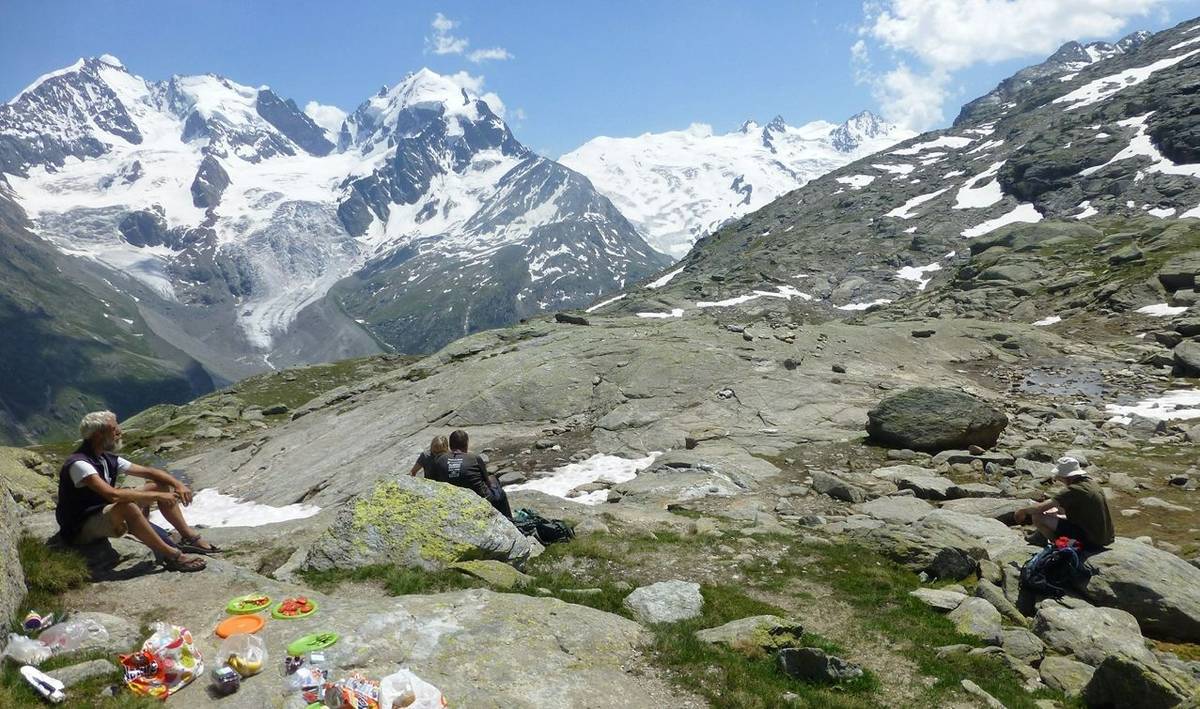 'David (left) at a picnic spot, Engadine'
During our week in the Upper Engadine, in south-eastern Switzerland, David guided us on daily botanical walks through sunny meadows, along mountain forest trails and alongside glacial rivers. We took trains and cable cars up into the mountains each morning, spending the day botanising as we strolled back down. He spoiled us with sumptuous picnics of wonderful local food – breads (fresh from the village bakery each morning), cured meats, delicious Swiss cheeses, salads and, of course, chocolate (he provided us with a variety of different types to try, much to our delight!). All of this with the backdrop of the majestic ice-clad peaks of the Swiss Alps and accompanied by the high-pitched shrieks of Alpine Marmots, echoing across the valley, and the occasional Golden Eagle, circling overhead.
With an incredibly patient disposition, David is a natural born educator, with encyclopaedic knowledge. The side of a mountain is his classroom and the meadow his blackboard! We marvelled at yellow fields of Globeflowers, at the Alpine Snowbells and Rock-Jasmine growing by turquoise glacier lakes and the sturdy Mountain Houseleeks erupting from the hillsides.
"Little compares to the thrill of seeing exquisite alpine gems on a high mountain ridge" he said, as we happily botanised from the mountain viewpoint of Diavolezza at 2,940m, and observed a beautiful specimen of the deep indigo King-of-the-Alps.
Clearly, David is extremely in tune with his surroundings, and confessed to me that he is in his element in the mountains, wherever they are in the world. From observing the clouds and wind to identify which valley would be best for walking that day, to talking about the geology and formation of the glacial moraines we walked over, we knew we weren't just in the company of an expert botanist; we were in the hands of an extremely skilful mountain guide (or, as the group joked, a mountain goat!).
David has been leading Naturetrek tours in Switzerland for 20 years, yet here he was showing us the plants and flowers as enthusiastically as if it was his first ever visit. One afternoon, we stopped at a scenic alpine café for hot chocolate and a delicious home-made apricot tart. He doesn't stand still for very long, so I quickly took the opportunity to pin him down and quiz him on how it all started…
So, David, when – and how – did your interest in wildlife begin?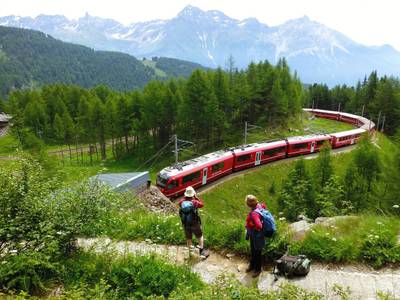 Train from Alp Grüm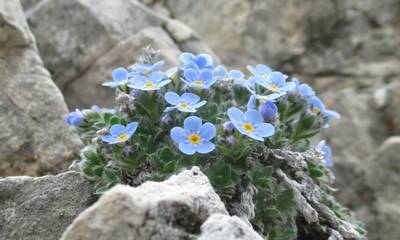 King-of-the-alps (Su Gough)
"I was fortunate to spend my childhood exploring the Yorkshire Dales and Lake District, where I developed a fascination for all aspects of natural history and a keen interest in walking. A love of mountains and a desire to travel led to me trekking in Europe, North Africa, the Himalayas, Australia and North America. I've had a particular fascination for botany for as long as I can remember, and it is always a great thrill to explore new horizons."
What other interests do you have?
"I have a keen interest in landscapes, geology and photography, but most of my spare time is spent gardening, another passion that has been with me from an early age!"
What did you do before working for Naturetrek?
"After graduating in Botany and research in upland ecology for my PhD, I worked for the Nature Conservancy Council in Upper Teesdale and Scotland. Following this, I joined the staff at Threave School of Practical Gardening, with the National Trust for Scotland and then took charge of their plantsman's garden at Branklyn, in Perth. I have spent the last 20 years leading tours for Naturetrek."
What was your first Naturetrek tour, and when was it?
"In 1999, I was privileged to be invited to lead my first Naturetrek trip to the remote Himalayan Kingdom of Bhutan. At the time, Bhutan had not long opened its borders to western visitors and its wonderful people, rich culture and fabulous natural wealth were known mainly from expeditions by early explorers. It was still a country that had yet to embrace television and travelling there was not without some difficulties. Much, of course, has changed since then, but it still provides an incomparable experience in one of the most pristine environments on the planet."
You've seen first-hand how this alpine environment is changing – what current conservation issues concern you most?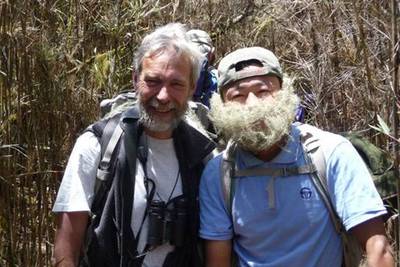 David Tattersfield (left) in Bhutan
"Without doubt, loss of habitat, due to the pressures imposed by human population, poses the greatest threat to wildlife. We should be doing all we can to foster an appreciation of our wild heritage and encourage measures to protect it. Education holds the key to this, so that future generations can continue to enjoy the natural world."
What do you enjoy most about leading wildlife holidays?
"Tour leading is an opportunity to share my enthusiasm for the places we visit and the wildlife we encounter, and inspiring others in the process gives me great satisfaction."
What is your most memorable wildlife encounter to date?
"Apart from fleeing an erupting volcano in the Kuril Islands, I will never forget an amazing sea voyage around the Baja Peninsula, and especially the day I spent alone on a desert island in the Sea of Cortez. For anyone who enjoys sea-watching, this is the trip of a lifetime."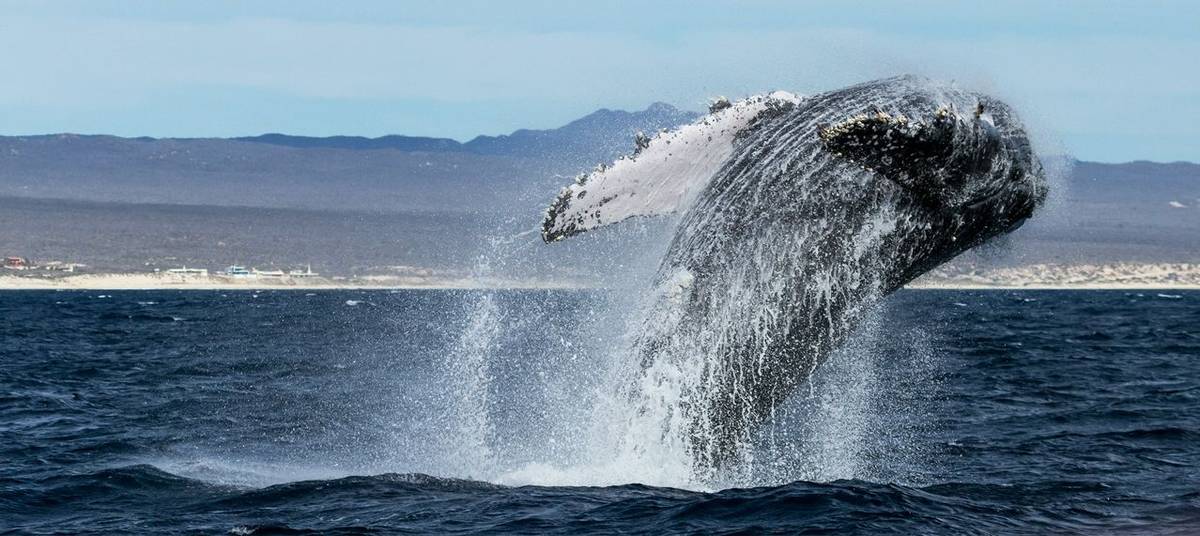 Humpback Whale, Baja California (Nikki Humphrey)
What are you reading at the moment – anything good?
"I usually have my head in a flora but currently, I am reading The Rise and Fall of the Dinosaurs, by Steve Brusatte. It gives a new insight into the evolution and extinction of these amazing creatures and their relevance to the modern world."
What tours are you due to lead in 2019/20?
"In Europe, I will be leading tours to Crete, the Peloponnese, Portugal, Corsica, Cyprus, the French Pyrenees and Switzerland. Further afield my trips will include Bhutan, South Africa's Cape and Namaqualand and the Drakensberg – it's going to be another busy year!"'
David will be leading the following tours in 2019 and beyond; follow the links for further information if you'd love to join him!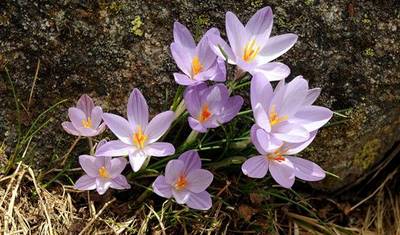 Corsican Crocus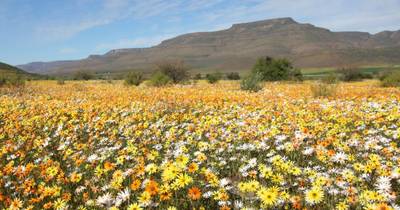 Namaqualand, South Africa