Dedicated Jaguar Safaris
The Jaguar is South America's most iconic cat. Secretive and stunningly beautiful, seeing one of them surely ranks among the world's top wildlife experiences. Naturetrek offers dedicated Jaguar holidays to Brazil of varying lengths. Naturetrek groups have also seen these stunning wild cats in Tambopata, Peru (Macaws and Machu Picchu) and in the Iwokrama rainforest in Guyana (Guyana - A Timeless Paradise), although sightings in both localities are less frequent than in the Pantanal.
Watching Jaguars with Naturetrek
We offer one dedicated tour for seeing Jaguars: our 12-day - Brazil – Just Jaguars! has a remarkable 100% record of success. They have also been seen on Naturetrek's 17-day Brazilian Pantanal & Iguazu Falls holiday.
With our wealth of experience in offering wildlife tours to South America, Naturetrek has developed an extensive network of the very best naturalist guides in Brazil. Our Jaguar holidays focus on the Brazilian Pantanal, the best place in the world for seeing these animals.
 
Here are some of the reasons why Naturetrek's Jaguar safaris are so successful:
• 100% sightings on our dedicated Just Jaguars! holiday to date
• Led by expert locally-based naturalist guides
• Visit the Brazilian Pantanal, famous for its density of wild Jaguars
• Extensive knowledge of the Brazilian Pantanal
• Up-to-date information from local contacts
• Outings at optimal times of the day for jaguar watching
• Night-drives, plus early morning & late afternoon excursions
• Superb local guides whose expertise and knowledge guarantee us the best sightings
What can I expect on a Naturetrek Jaguar safari?
• Explore Pantanal by day on boat trips & in open vehicle rides
• Night outings with spotlighting 
• Our Brazil – Just Jaguars! tour spends 4 days in their prime habitat
• Enjoy the chance to see other wildlife & cultures
• Look for a host of other wildlife including Ocelot, Giant Anteater & Hyacinth Macaw 
• View Giant River Otter, Caiman & Capybara, the world's largest rodent
• The security of a like-minded small group & Naturetrek leader
---
Our specialist recommends...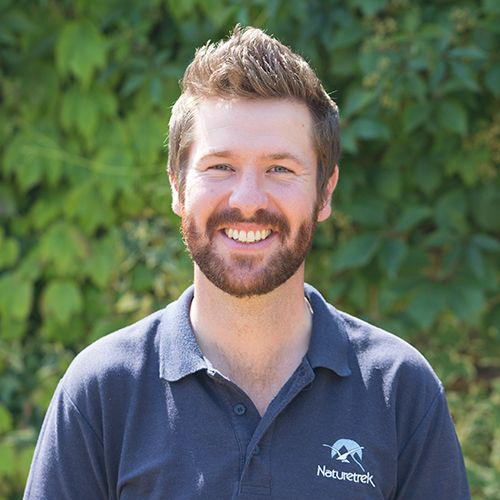 "If you want a holiday dedicated to looking for these magnificent cats, you can't do any better than Naturetrek's 'Brazil – Just Jaguars!' tour. We've had some excellent sightings – sitting beside a river, on a track and even swimming. For those who want to stay longer and explore a greater variety of habitats I'd recommend our 17-day 'Brazilian Pantanal & Iguazu Falls' tour, though you'll see a host of fantastic wildlife on both trips!"

Tom Mabbett - Operations Manager
Featured Tours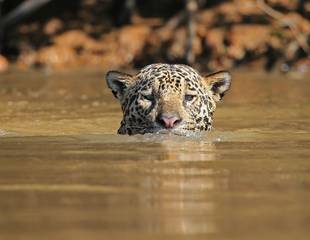 Brazil - Just Jaguars!
12 days from
£4,495 inc. flights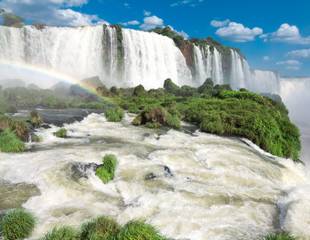 Brazilian Pantanal & Iguazu Falls
16 days from
£5,995 inc. flights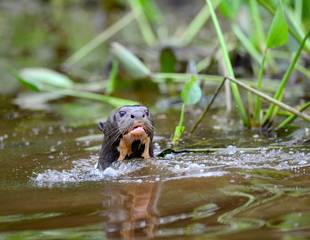 Brazil - South America's 'Big Five'!
17 days from
£6,995 inc. flights