Where to See The World's Big Cats

By Dominic Couzens
29th January 2019
Dominic is a Naturetrek tour leader and one of Britain's 
best known and most prolific natural history writers.
There is no doubt that among all wild animals, the big cats hold a special mystique. Large, powerful and predatory, yet also usually solitary, silent and elusive, the great cats are masters of their environments, apex predators feared by all – you only have to hear the tense bark of a deer scenting a Tiger, or hear the breathless alarm notes of Zebras and Wildebeest stalked by Lions, to appreciate that. To see a big cat is never a given; sometimes it is a surprise, and sometimes it feels like a miracle. It is invariably dramatic. Happily for big cat aficionados, there are quite a few species of big cats to see, over much of the world, and typically in gorgeous, wildlife-rich locations. Here are some of our favourites, accompanied by information about the holiday on which they are best seen.
Even by big cat standards, the Jaguar is an elusive animal. Despite ranging from Arizona to Argentina, it is seldom encountered, especially in its favourite habitat, thick tropical forest. In recent years, however, one place above all has broken the mould of secrecy, offering repeated good views of this thrilling predator – the Pantanal, Brazil's vast inland wetland.

Our 'Brazil – Just Jaguars' holiday visits the world's best location at the perfect time, when the river waters are receding, and the prey and predators are concentrated in a few areas. It includes four days on a floating hotel, with morning and evening boat safaris. There is no better way to see the king of South American cats.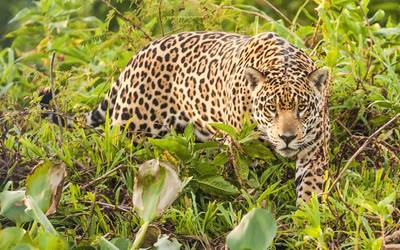 A 12-day holiday in search of the largest of South America's cats and the abundant ...
The Puma, or Mountain Lion, is a large plain-coated cat. Found from the Canadian subarctic south through the jungles of Central America to the dramatic peaks of Patagonia, it is the most widely distributed mammal in the Americas. Despite often inhabiting relatively open habitats, it can be vanishingly elusive, and until recently it was almost impossible to find on any wildlife tour. However, the Torres del Paine National Park, in southern Chile, now has a population that is increasingly accustomed to visitors and trackers. Pumas often hunt during the day here, especially females with young cubs; this is also one of the most outrageously scenic landscapes in the world, and it produces a very high success rate of excellent sightings.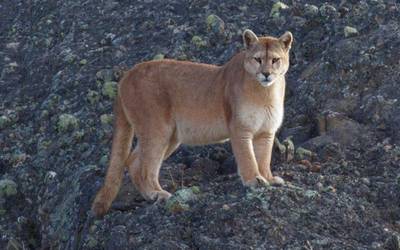 An 11-day wildlife holiday in search of the Pumas of Torres del Paine National Park ...
Although the world's largest cat survives in up to a dozen Asian countries, it is perhaps most strongly associated with India. For many of us, the excitement of Tigers was first conjured up by The Jungle Book, and this tour visits the very forests that inspired Kipling's classic children's story. This trip avoids crowded cities (hence 'Tiger Direct') and takes us straight into Pench and Kanha National Parks, near Nagpur. The former is rugged, rocky country, clothed in open Teak woodlands. In the latter, ancient Sal forests open up into wide grassy meadows, where herds of deer draw the attention of predators. Tiger sightings are almost guaranteed.
It is impossible to tire of seeing Tigers in the wild; every meeting with this astonishing predator is unique and precious. On this tour, a 13-day safari in the heart of Tiger country, we visit no fewer than four of India's prime Tiger reserves, and there's even an optional extension to a fifth (Ranthambore). The four sites are Kanha, Pench, Bandhavgarh and Panna National Parks, all of which consistently turn up sightings for visitors on early morning and afternoon drives. If you want to experience multiple intimate encounters with the world's most iconic wild animal, this is the way to do it. Let's face it, as marathons go, it's an attractive prospect!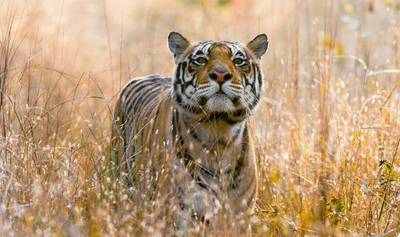 An exciting tour taking you straight into the heart of Tiger country on a 9-day ...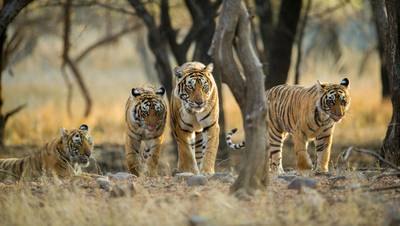 An exciting tour taking you straight into the heart of Tiger country on a 13-day  ...
The Lion is synonymous with wild Africa, and countless wildlife tours guarantee sightings there of what is probably the easiest big cat to see in the wild. What many people don't realise, however, is that Lions are also native to Eurasia – indeed, they once occurred as far west as Mediterranean Europe. Today, Asiatic Lions have just one final stronghold: the Gir National Park, in Gujarat, India. Here, a little over 500 individuals survive in the reserve's dry scrub forests. This tour goes in search of them, in the last place outside Africa where Lions top the food chain.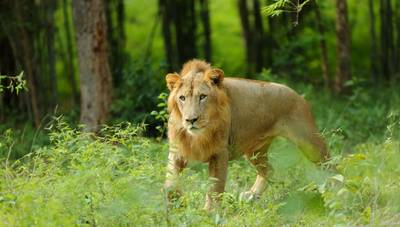 A 13-day wildlife holiday to Gujarat in search of the rare birds and mammals of this ...
The great majority of the world's Leopards, which are found in Africa and Asia, have intricate spotted coats on a pale sandy-brown background. A tiny number, however, are almost entirely jet-black. These are rare animals at best, often confining themselves to the darkest shadows of thick tropical forests; over time they have gained a special mystique, with sightings so scarce that they seem to live on the edge of myth and reality. They are indeed flesh and blood, however, and one place where you have at least a chance of seeing one is Kabini Wildlife Sanctuary, part of Nagarhole National Park, in southern India. A dominant male, affectionately known as 'Blackie', lives here and, although elusive, sometimes allows intimate views. Plenty of spotted Leopards also live here, as do Tigers, so there's plenty to occupy big cat aficionados.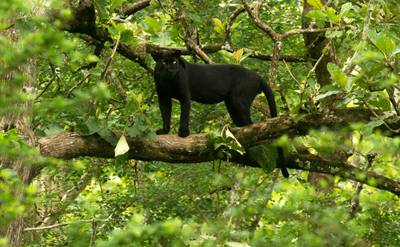 An exciting 10-day holiday to the Nagarhole National Park in search of Leopards ...
Cats are amongst the most difficult creatures to see in the wild, but one species' reputation for elusiveness is legendary. With its spotted white coat that blends imperceptibly into the snowy hillsides, famed shyness and small population spread across huge expanses of impassable mountain landscapes, the Snow Leopard is a holy grail for wildlife enthusiasts. Sightings were long thought to be near-impossible, but in recent years new insights into this big cat's behaviour have begun to allow more frequent encounters. This is a 14-day tour to remote Himalayan country, accompanied by a dedicated team of expert spotters, involving strenuous hill treks and extended, chilly scans in Snow Leopard country – and yet even then, these animals are quite possible to miss. No serious big cat lover should resist the adventure.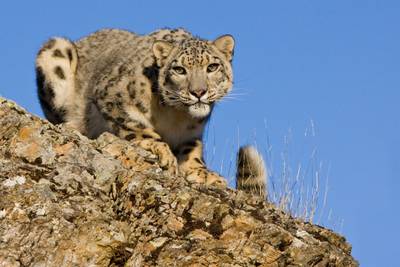 An exciting and pioneering 14-day tour in search of Snow Leopards and other ...
The lovely island of Sri Lanka, off the southern Indian coast, only boasts one big cat: the Leopard. However, in Yala National Park, Sri Lanka has one of the best places on Earth to see this wonderful animal. On this tour, you undertake day-long safaris by jeep, through forests so rich in Leopards that seeing four or five in a day would not be unusual. With no other predators to fear, the Leopards here are more diurnal than in many places, further increasing the likelihood of success. What's more, this tour also offers the chance to encounter the largest animal to have ever lived: the Blue Whale.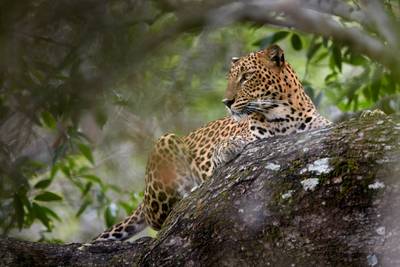 A 10-day holiday in search of Blue Whales off Sri Lanka's south coast, as well ...
Looking for big cats can be frustrating, and often very hard work. On this tour, however, the pace is slower, the pressure is reduced, and the camp for our 7-night stay is luxurious. And where is more perfectly iconic and redolent of wild Africa than the world-famous Masai Mara Game Reserve? For it is here that many wildlife documentaries have been filmed detailing the vast herds of game which graze the grassy plains, and their constant conflict with a suite of large predators. Indeed, the Mara is one of the best reserves in Africa to enjoy sightings of predators, particularly Lion (plus Cheetah and Leopard), and we will hope for the 'cat-trick' of all three, amidst a glorious diversity of other wildlife, from elegant gazelles to breathtakingly stunning birds!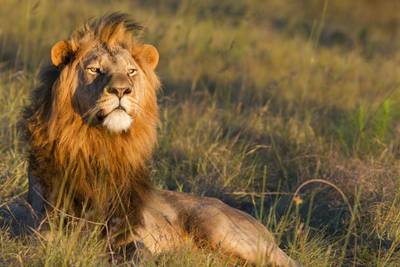 A leisurely-paced safari to Kenya's famous Masai Mara Game Reserve, including a ...
Zambia is the best place in Africa – indeed the world – to view Leopards. South Luangwa National Park is Zambia's foremost wildlife reserve, and one of Africa's finest national parks, and holds the highest density of Leopards in the world. Bordered by the Luangwa River, it encompasses over 9,000 square kilometres of wilderness and is home to an abundance of mammals, birds and other wildlife. Our dedicated mammal-watching tour enjoys morning game drives into the national park, with optional afternoon and night-time safaris in search of Leopard and other nocturnal mammals, including Lion, Honey Badger and occasionally Aardvark. In November, flocks of colourful Carmine Bee-eaters nest along the Luangwa River, whilst large pods of Hippo laze in the water and Giraffe, Elephant, Buffalo and many other mammals venture down to drink. This is Africa at her untamed and wild best, with sweeping grasslands, lush miombo forests, meandering rivers, placid ox-bow lakes and vibrant wetlands.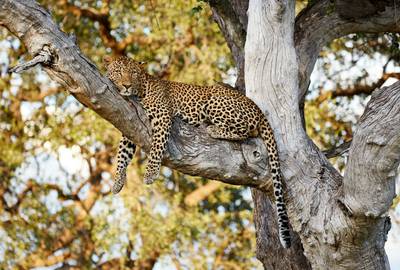 A 10-day mammal-viewing holiday based at a luxury lodge on the edge of the ...
Two large cats are particularly at home in the arid lands of the Kalahari: the Cheetah and the Lion. The former is famous, of course, for its fleet of foot, attaining a top speed of over 60 mph. Less well known is its ability to eat at an equally rapid pace – a family of four can easily devour an entire Impala carcass in less than 15 minutes. This apparent greediness, like the Cheetah's welcome diurnal activity pattern, is an adaptation to prevent food from being stolen by larger predators. On this tour, both Cheetah and Lion are usually easily seen and enjoyed on game drives in this remote part of Africa.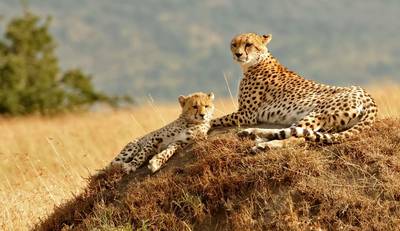 A 10-day safari to Botswana's Kalahari Desert, including six nights of mobile ...
Related holidays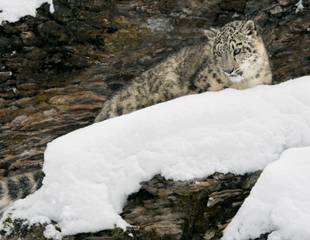 A 19-day holiday that goes in search of the big cats of India and Sri Lanka, plu...
19 days
£5,795 inc. flights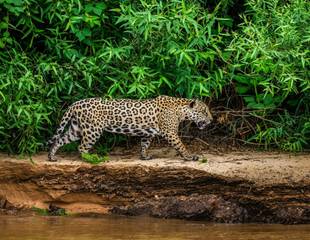 A 16-day holiday in search of South America's iconic big cats, the Jaguar and th...
16 days
£7,695 inc. flights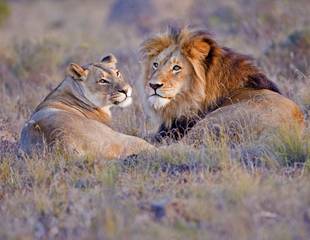 A 12-day tour of South Africa focusing on cats - including Lion, Cheetah, Leopar...
12 days
£5,295 inc. flights
Get in touch
For further information, on our holidays, call 01962 733051 to speak to our friendly office experts, or email us using the contact form below. We'll get right back to you!