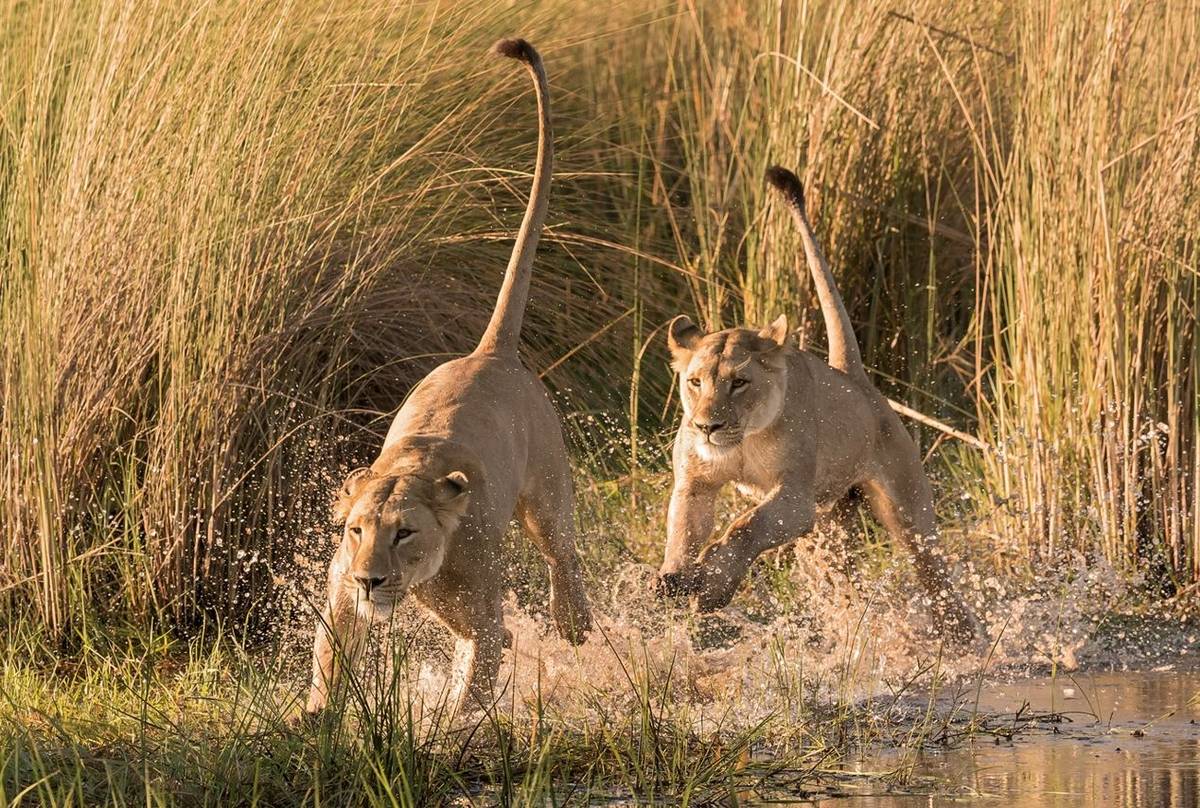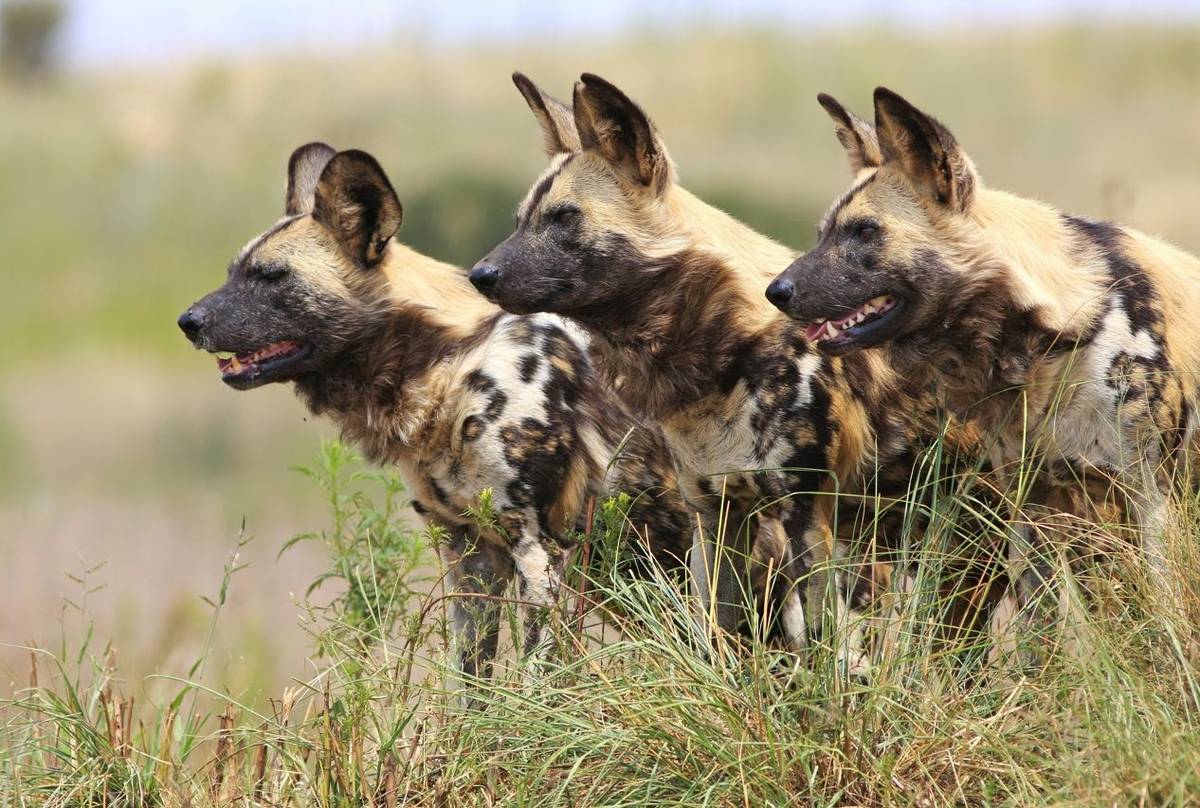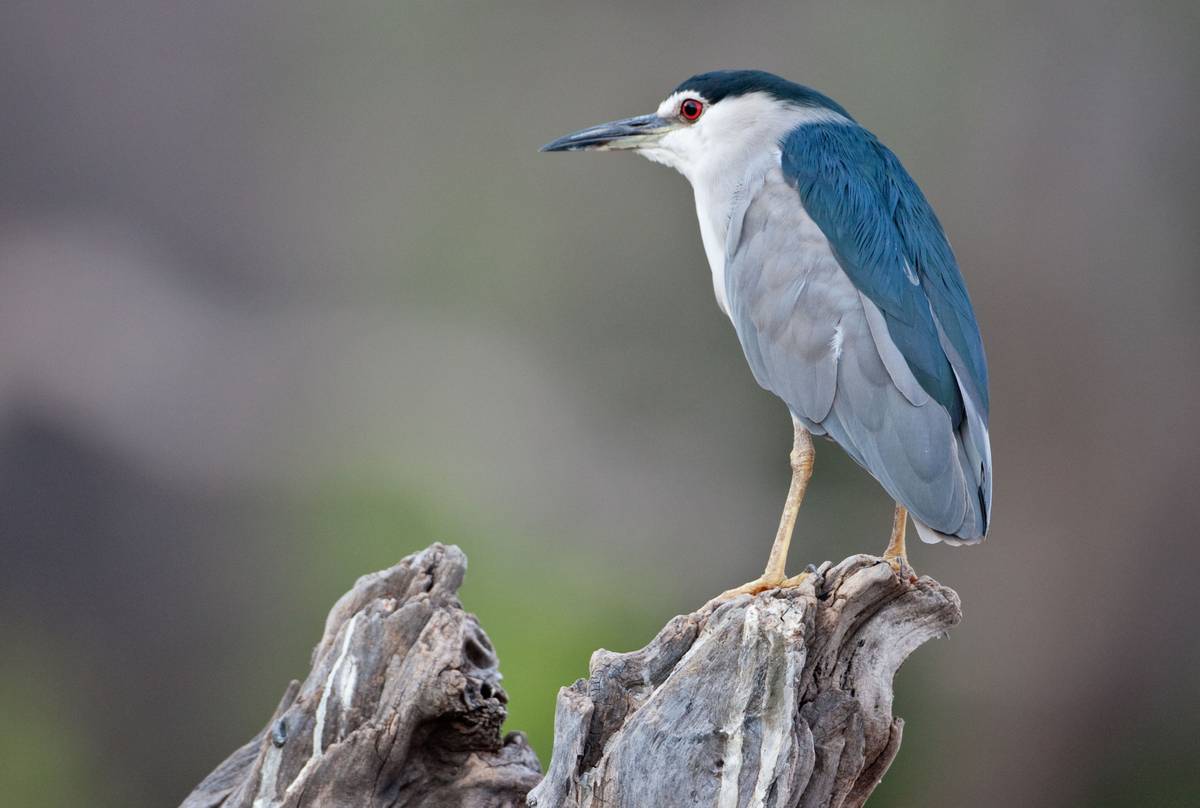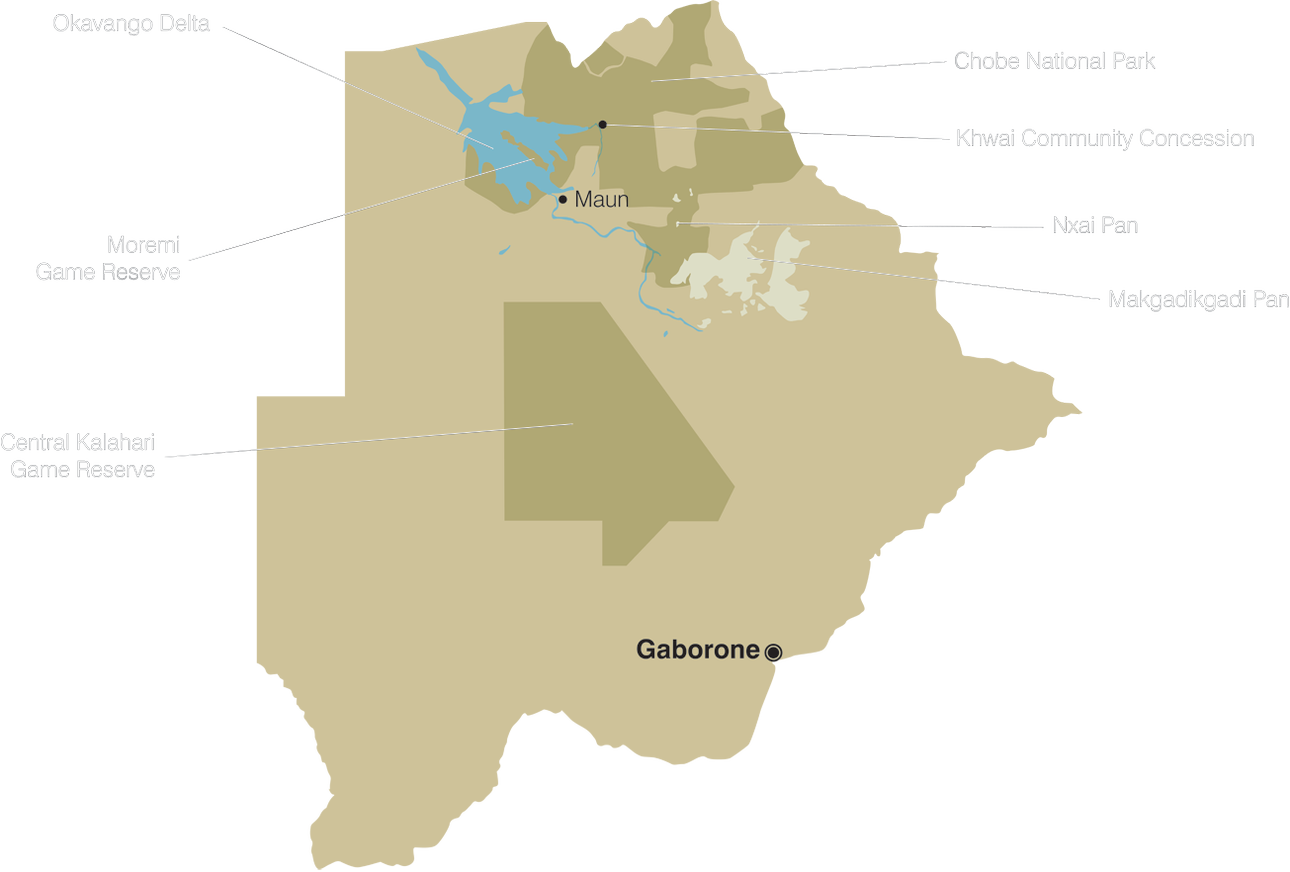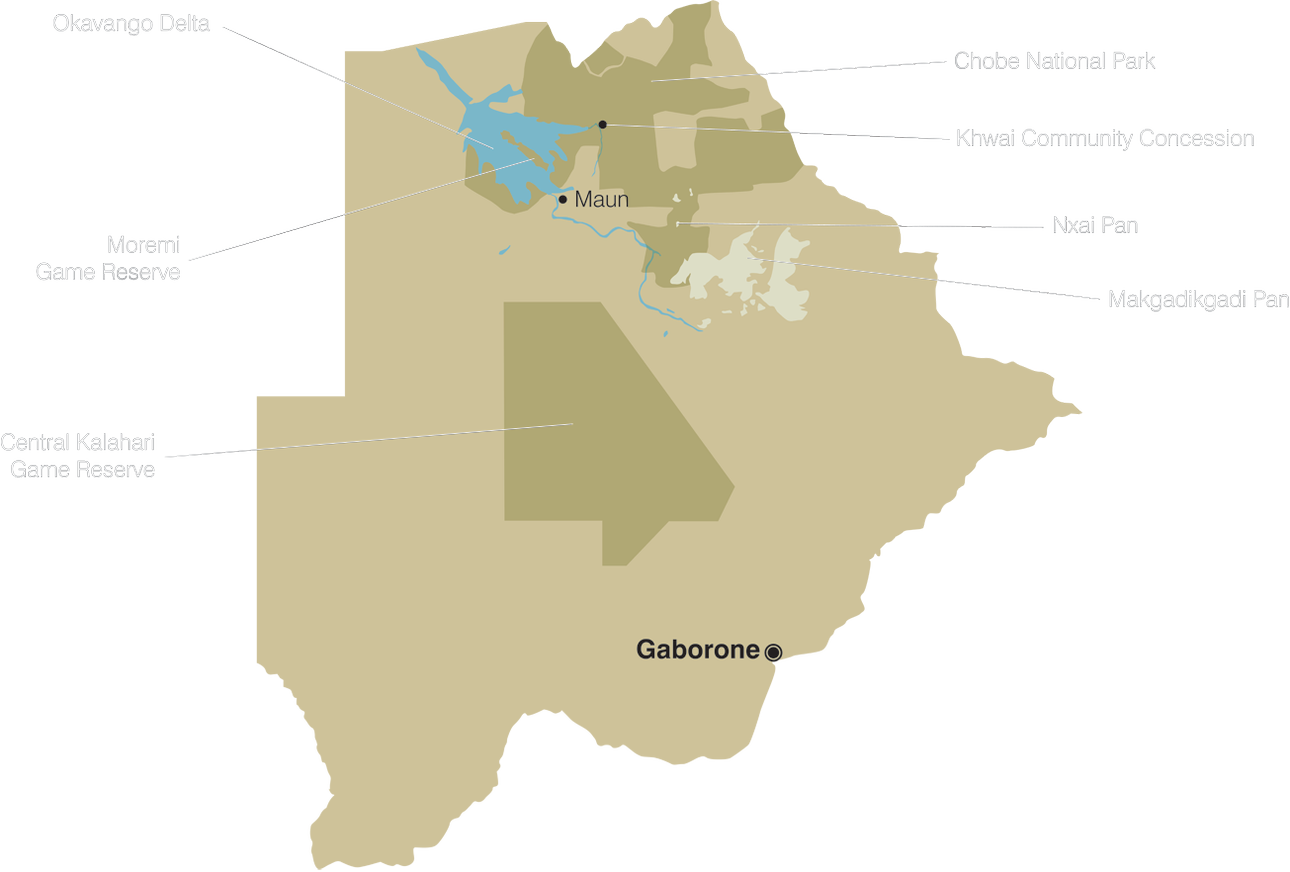 Tailormade Botswana
Tailormade
|
Tour Code: TBWA
Create your own Tailormade holiday to Botswana with dates and an itinerary to suit you.
When to Visit
| | | | | | | | | | | | |
| --- | --- | --- | --- | --- | --- | --- | --- | --- | --- | --- | --- |
| J | F | M | A | M | J | J | A | S | O | N | D |
| Y | Y | Y | Y | YY | YY | YY | YY | YY | YY | YY | Y |
SAMPLE HOLIDAY: Botswana's Northern Highlights
10 days from £3,995 (Flight Inclusive)
This mobile camping itinerary is a great way to experience Botswana's stunning wilderness regions and their incredible wildlife 'from the ground'.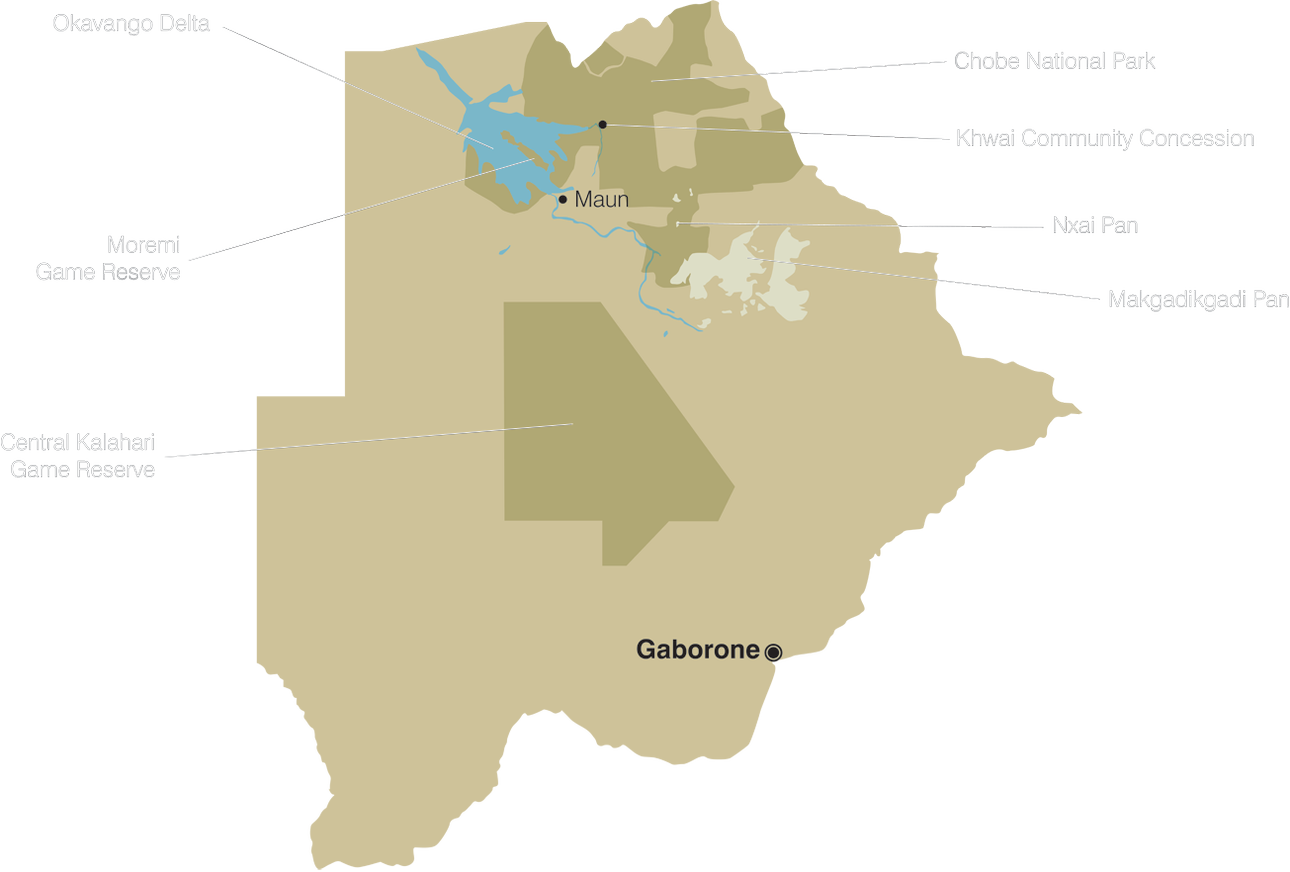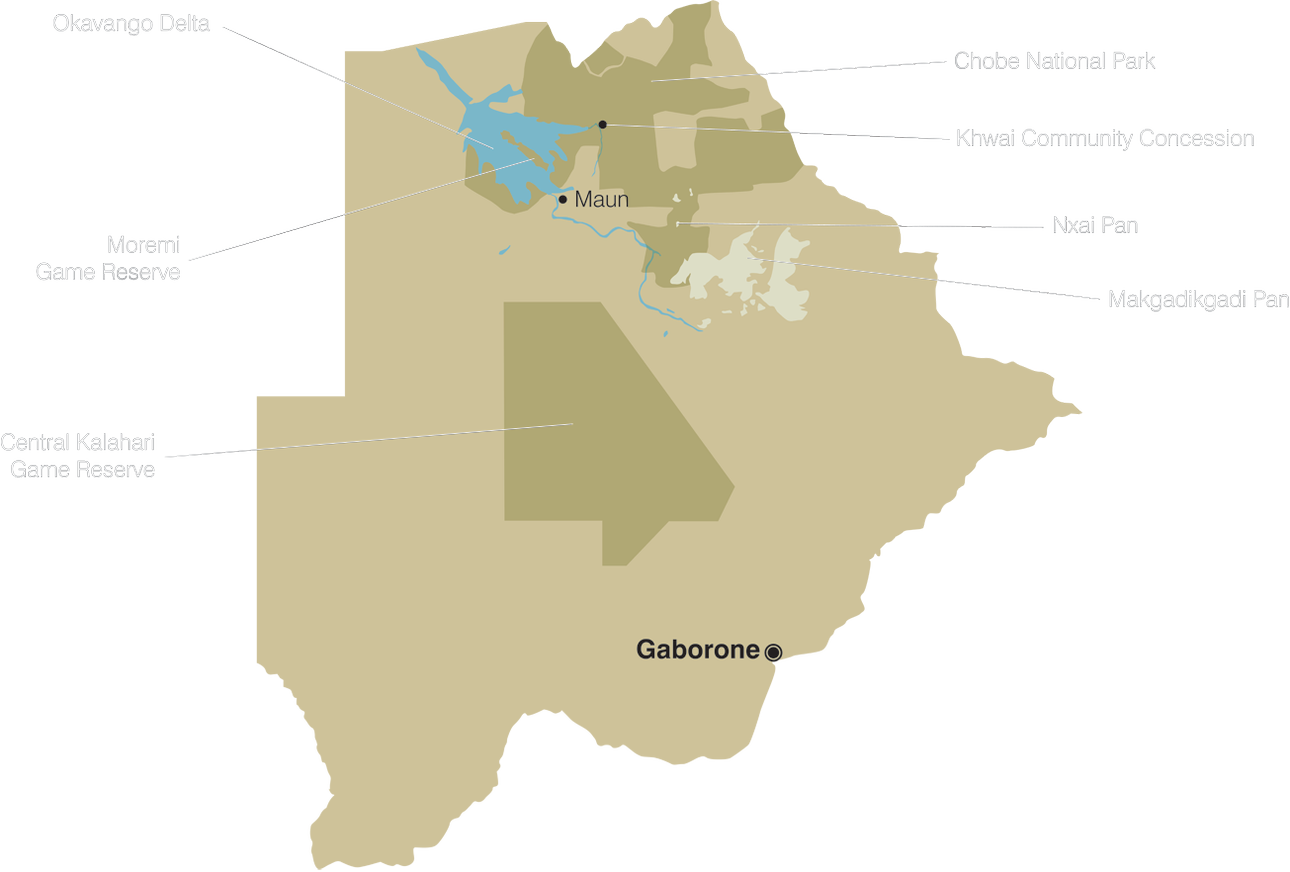 Summary
Botswana is one of Africa's finest wildlife destinations, offering large concentrations of game and a diverse and beautiful range of habitats. In its huge unfenced game reserves the largest herds in southern Africa roam free and wild, together with some of the continent's most spectacular and varied birdlife.  
The Okavango Delta is one of Africa's most remarkable natural phenomena and an undisputed highlight of the country. It begins life as a result of seasonal rains in the Angolan highlands which are carried southwards for a thousand kilometres by the meandering Okavango River which loses momentum on reaching the Kalahari Desert and fans out to form the world's largest inland delta system. The resulting Okavango Delta supports an astonishing variety of wildlife from its water-loving African Elephants and Hippos to its Leopards, Lions and packs of African Wild Dogs, not to mention a feast of birdlife!
While the Okavango Delta may be at the top of many people's wish-lists, there's a lot more to Botswana! Chobe National Park is one of the finest game reserves on the continent while the Khwai Community Concession offers further excellent wildlife possibilities. Then, by way of sheer contrast, the arid and open expanses of the Central Kalahari Game Reserve and the Nxai and Makgadikgadi Pans combine well with the lush Delta and an itinerary that includes both showcases the incredible diversity offered by this magnificent African destination.
Botswana is the'Rolls Royce' of safaris and although it is not the cheapest option, it is, perhaps, the ultimate destination for those in search of African 'plains game', and its lodges are of the highest class. 
Sample Itineraries
This mobile camping itinerary is a great way to experience Botswana's stunning wilderness regions and their incredible wildlife 'from the ground'.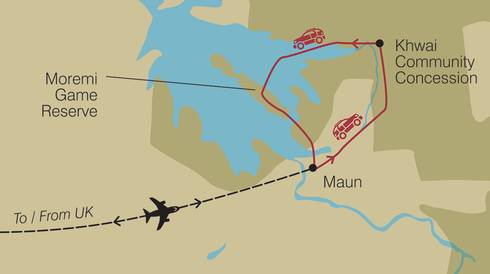 Day 2/4
Khwai Community Area
Day 5/8
Moremi Game Reserve
SAMPLE ITINERARY
COST (PER ADULT)
Botswana's Northern Highlights
from £3,995 (Flight Inclusive)
Enquire Now
Extend your holiday:
Option 1 – extend your holiday with a stay in one of the Central Okavango's luxury lodges
Day 9/12 – Central Okavango
Day 13 – Depart Muan
Day 14 – Arrive UK
Option 2 – many people choose to head for the Victoria Falls. However, it is possible to fly to Namibia or even enjoy some time in South Africa's Southern Cape. Speak to one of our experts to discuss the many available options. 
This luxury 'lodge-based' holiday maximises time in the wetland region of the Okavango Delta and continues to the world famous Chobe National Park.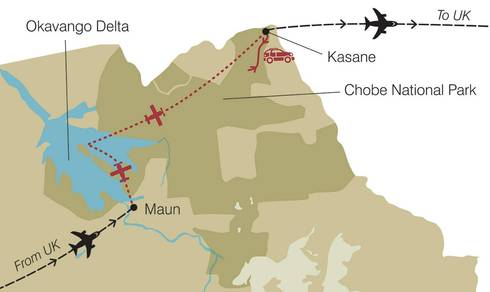 Day 2/4
Central Okavango Delta
Day 5/7
Chobe National Park
SAMPLE ITINERARY
COST (PER ADULT)
Pristine Okavango
from £5,995 (Flight Inclusive)
Enquire Now
Extend your holiday:
Option 1 - add amazing variety to your holiday by visiting the arid and starkly beautiful Central Kalahari Game Reserve
Day 8/10 – Central Kalahari Game Reserve
Day 11 – Depart Muan
Day 12 – Arrive UK
Option 2 – the Victoria Falls are a great place to see one of nature's most stunning spectacles, while also allowing time to relax at the end of your holiday
Day 8/10 – Victoria Falls
Day 11 – Depart Livingstone
Day 12 – Arrive UK
The Essentials
Wildlife Guides: Excellent local naturalists are available at all our selected lodges and wildlife camps. However, should you require a dedicated expert to accompany you throughout your wildlife tour of Botswana, we will be happy to provide this (though it is worth bearing in mind that his/her transport and accommodation costs will have to be covered in Botswana).
When to Visit: This all depends on what you are coming to Botswana to see, and where in the country you want to go. From April to October, following the rainy season, the waters return to flood the Okavango, and this is therefore considered one of the best times to visit, with May being a great month. The waters of the Okavango Delta are at their highest in the middle of the dry season from late July to August making this a good time to holiday here with the family. However, for birders, the 'green season' between November and April is most rewarding, as birds are breeding (with males sporting gaudy breeding plumages) and their numbers are swelled by wintering species from the northern hemisphere. Tourist numbers are also lower in this period. For a combination of birds and mammals, then the end of October and November (when mammals are concentrated around limited waterholes but the first rains are triggering the first flush of new growth), is a great time, though very hot.  

| | | | | | | | | | | | |
| --- | --- | --- | --- | --- | --- | --- | --- | --- | --- | --- | --- |
| J | F | M | A | M | J | J | A | S | O | N | D |
| Y | Y | Y | Y | YY | YY | YY | YY | YY | YY | YY | Y |

Getting Around: Journeys within Botswana are often best accomplished by the use of light aircraft, adding a sense of adventure and fun to any holiday here. However, roads do link a range of wildlife reserves, hence the ability to enjoy a mobile camping safari instead (or as well).
Accommodation
Jacana Wilderness Camp
Located on a beautiful island and surrounded by seasonally inundated floodplains and papyrus swamps, Jacana Camp consists of five large walk-in tented rooms, each built on a raised wooden deck to permit panoramic views of the Okavango Delta. Each tent has an enclosed en suite bathroom. Activities at Jacana Camp include mokoro trips throughout the year and game drives between September and May, when the floodwaters have receded. There are also two platform hides nearby.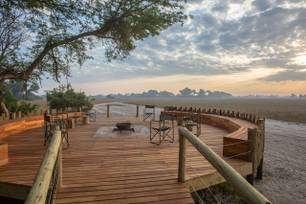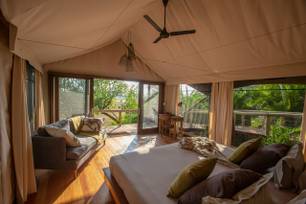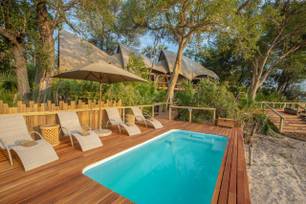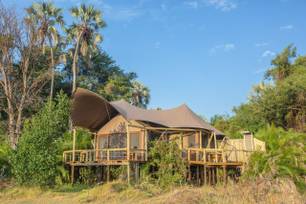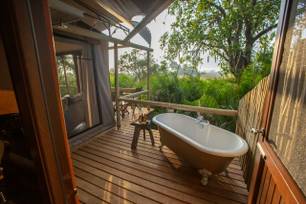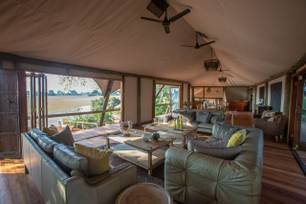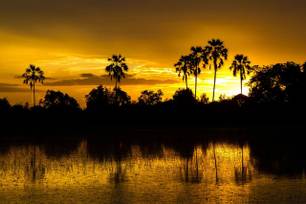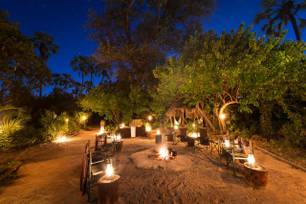 Oddballs Camp
Oddballs is the most affordable of all camps in the heart of the delta, but still retains a thoroughly exclusive feel. A 20-minute light aircraft journey from Maun, the camp is comprised of 16 dome tents elevated on wooden decks. Privately guided activities consist of mokoro excursions and walking safaris, and while the delta is in flood longer mokoro trips can be taken to camp on and explore the many nearby islands.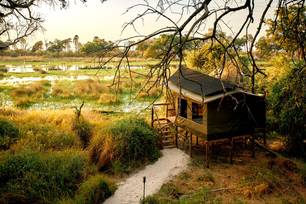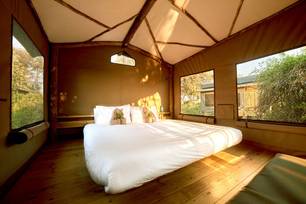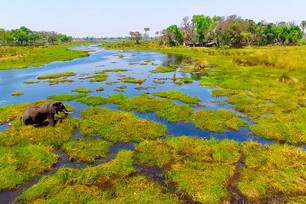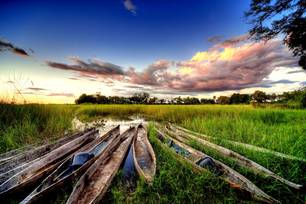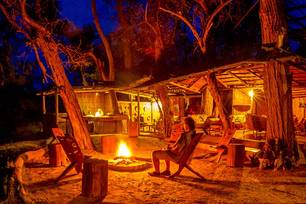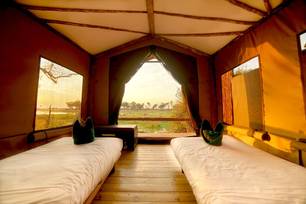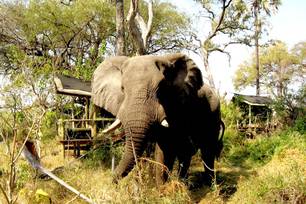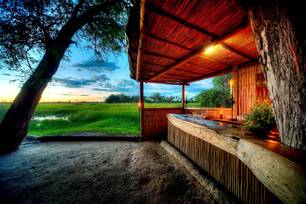 Gunn's Camp (wet)
Arriving at Gunn's Camp via a private airstrip on Ntswi Island, one is immediately struck by the remoteness of this intimate camp on the border of the Moremi Game Reserve. The six deluxe Meru-style (A-style framed) tents connect via a raised wooden walkway which leads to the camp's elevated bar, lounge and dining room. Each tent is equipped with en suite facilities, including stand-alone baths and private outdoor showers as well as a lounge area and private verandah. Activities include mokoro (local wooden canoe) trips and bush walks.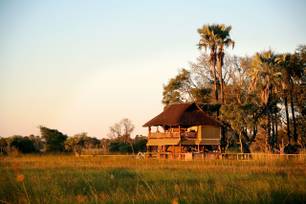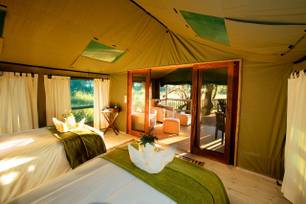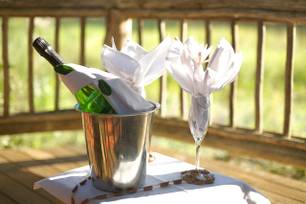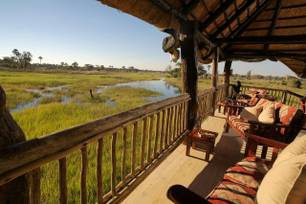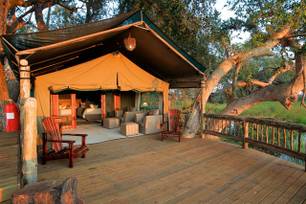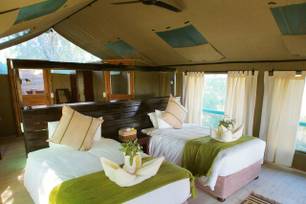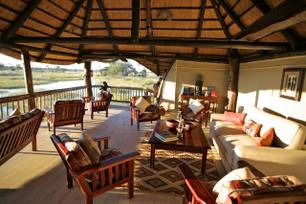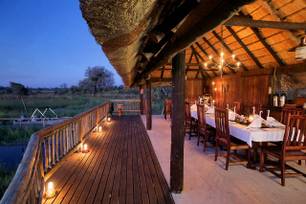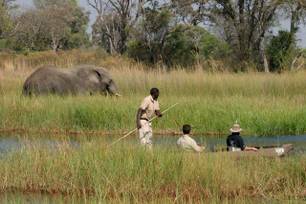 Shinde Camp (mixed)
Shinde Camp is situated on a palm-fringed island beside a tranquil lagoon and is surrounded by clear waterways and abundant game and birdlife. Its eight luxury walk-in safari tents are equipped with modern en suite bathrooms (with hot and cold running water) and each has its own verandah with expansive views across the plains. Activities include mokoro excursions, game drives, game walks and even fishing trips, and there's a small pool to cool off in.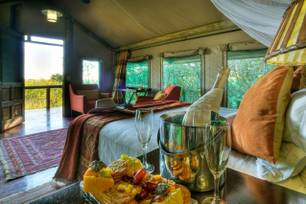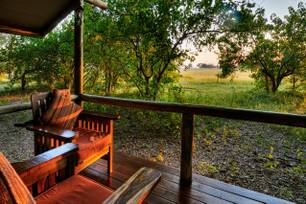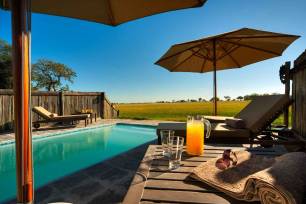 Chitabe Camp (dry)
Situated on a beautiful island in the south-east of the Okavango Delta, Chitabe Camp is surrounded by open floodplains, waterways, marshlands, dry acacia and Mopane woodland, riverine forest and open grasslands. Its eight luxury walk-in tents are built on elevated wooden decks amongst the trees, each with an indoor as well as an outdoor shower. Wildlife activities centre around 4WD game drives and nature and birdwatching walks. For a more intimate experience, Chitabe's sister camp, Chitabe Lediba, is another super option ideal for a small group of wildlife enthusiasts or a family.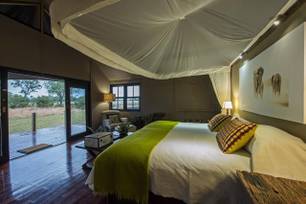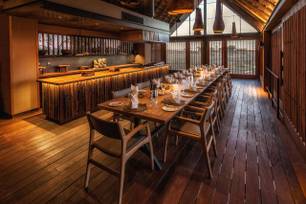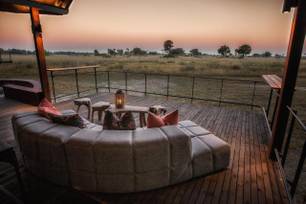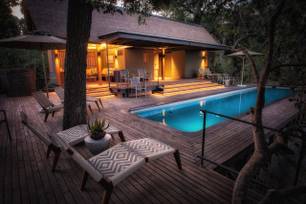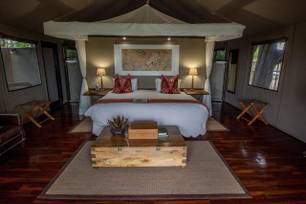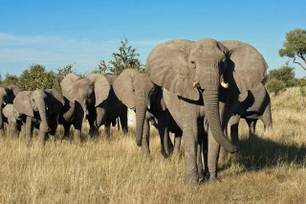 Chobe Under Canvas
Chobe Under Canvas is a semi-permanent camp with five walk-in tents which all feature en suite facilities. The camp itself is extremely comfortable without being indulgent, with the emphasis placed on service and the wildlife experience, both of which certainly shine through. The guides are superb, the food delicious and the overall feel is one of a comfortable yet classic safari experience. However, it is a tented camp and the local wildlife is free to wander into camp, which is not everyone's cup of tea!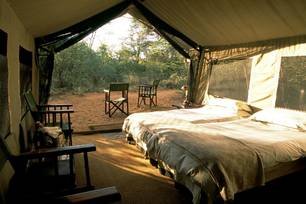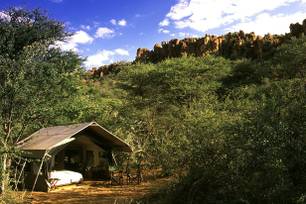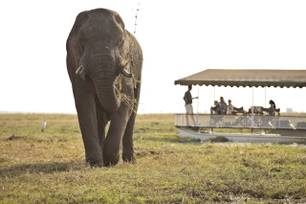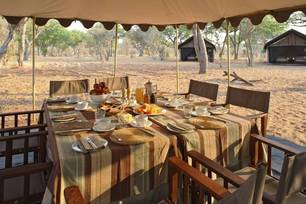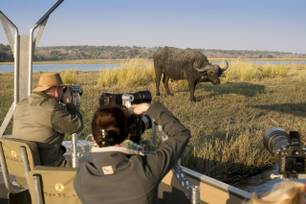 Sango Safari Camp
This rustic safari camp offers a simple lodging experience but revels in an area with good concentrations of game and a warm and friendly staff. Excursions into the surrounding wilderness are by mokoro and 4WD vehicles. Sango is considerably less expensive than other more luxurious Delta camps.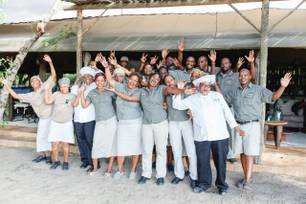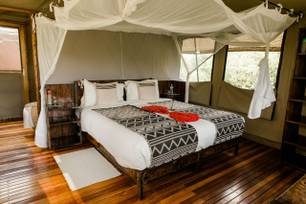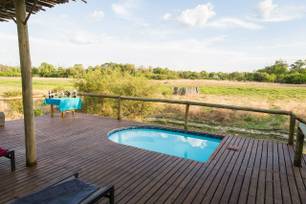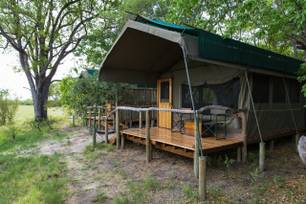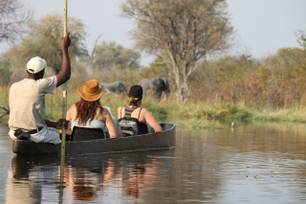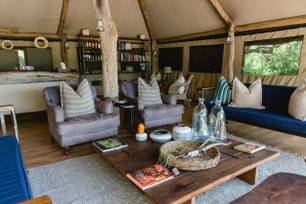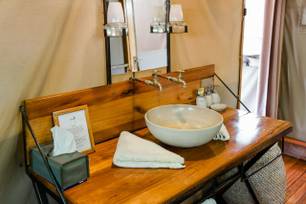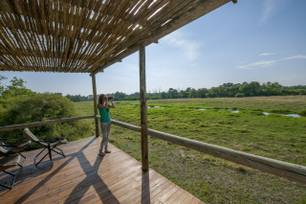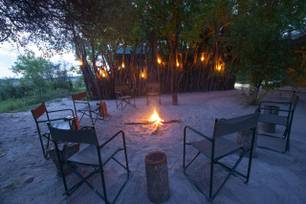 Camp Kalahari
Situated at the edge of the Makgadikgadi Pans, Camp Kalahari is a comfortable and welcoming camp that sits in the shade of acacias and Mokolwane palms on 'Hyena Island'. The luxurious tents have comfy beds and en suite facilities with hot and cold running water. From here one can experience the full gamut of activities and adventures on offer in the saltpans and appreciate the beauty and desolation that makes this part of Africa truly remarkable.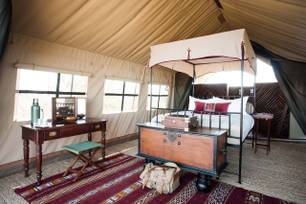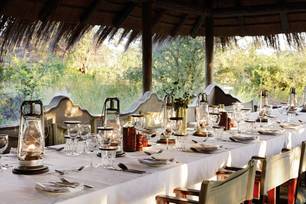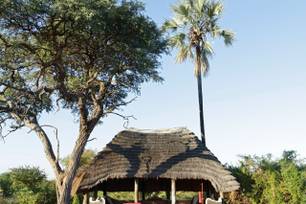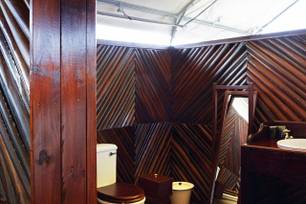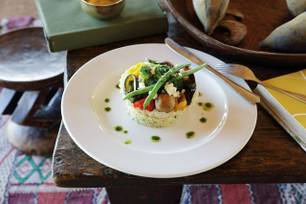 Moremi Crossing (wet)
Moremi Crossing is a traditional camp situated on a small private island. It is comprised of 16 traditional tents on raised decks, each with its own veranda, which offers commanding views across the Boro River to Chief's Island, the largest of the delta's islands and one of the best areas for game-viewing. As a 'wet' camp, most activities are enjoyed by mokoro or motorboat, although walking safaris on Chief's Island are also permitted; game drives are occasionally possible when water levels are particularly low. The lodge is known for its wonderful birding opportunities and is a fairly reliable spot for the much sought-after Pel's Fishing Owl.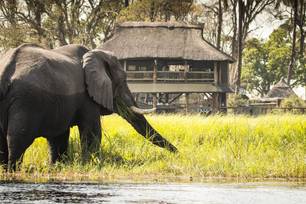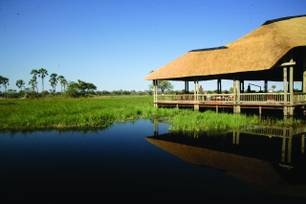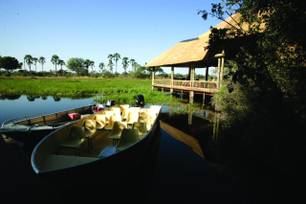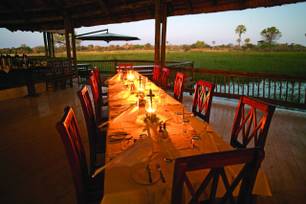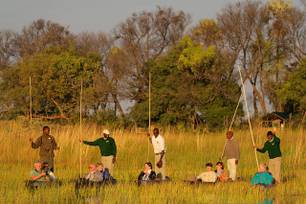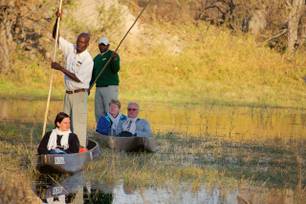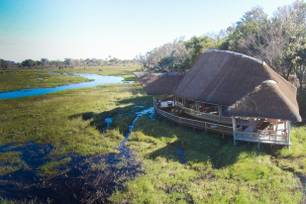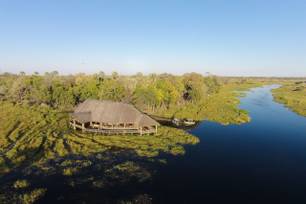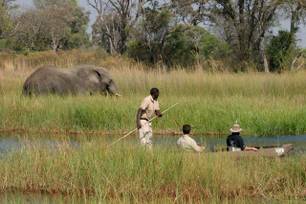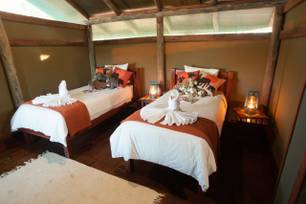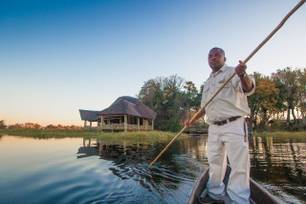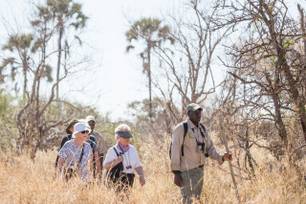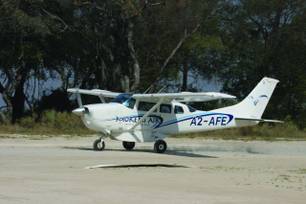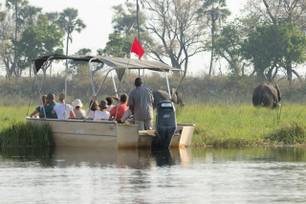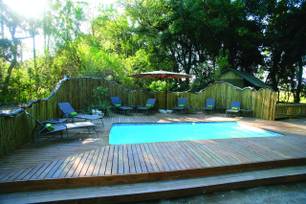 Pom Pom Camp
Pom Pom lies in a private concession on the edge of the Moremi Game Reserve. The camp is one of only a few in the delta that offers year-round morning and evening game drives, awarding a rare chance to locate some of the delta's more elusive nocturnal inhabitants. With nine luxury safari tents boasting en suite semi-open bathrooms with spectacular views across the Pom Pom lagoon, the camp will appeal to those looking for a traditional safari experience.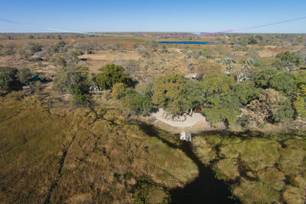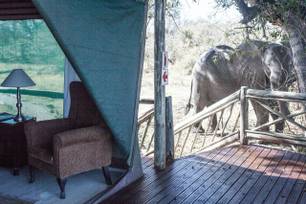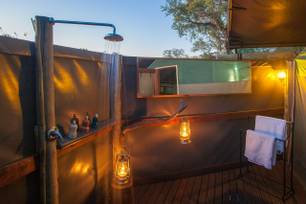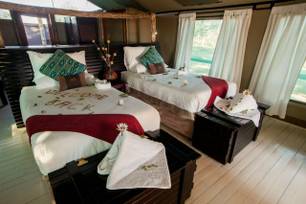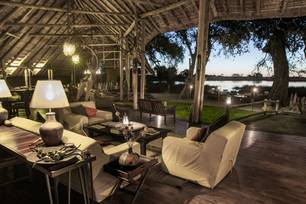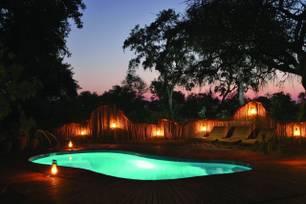 Chobe Safari Lodge
Chobe Safari Lodge is the oldest lodge in Chobe and is perfectly located on the banks of the Chobe River adjacent to the national park, just a stone's throw from Victoria Falls and the meeting of the four countries (Botswana, Zambia, Zimbabwe and Namibia). Each of the 46 safari rooms, 22 river rooms and eight thatched rondavels has its own patio for added privacy. Just a 5-minute drive from Kasane, guests can experience the various restaurants in town, or stay and enjoy the in-house restaurant serving food with traditional African flavours. Activities usually consist of game drives and boat cruises, whilst some may opt to take a day-trip to Victoria Falls.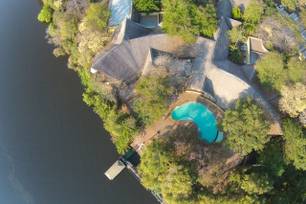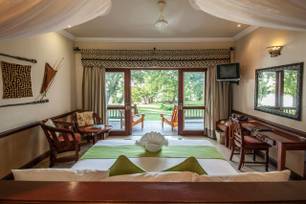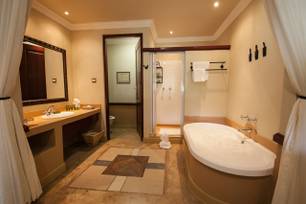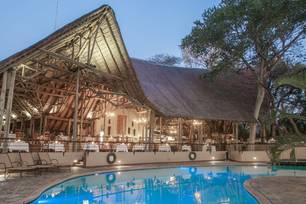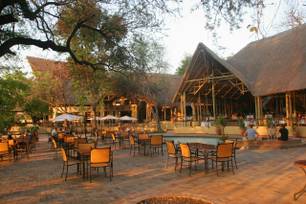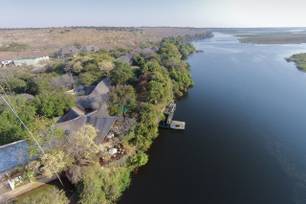 Why Naturetrek Tailormade?
'A Naturetrek Tailormade holiday allows you, with the benefit of our wildlife travel expertise and destination experience, to enjoy the perfect private wildlife holiday – one that truly matches your requirements, expectations and ambitions. We will ensure the most competitive prices, superb naturalist guides and seamless ground services.
Some of the benefits of Naturetrek Tailormade travel include:
• A bespoke itinerary which is crafted by experts and designed specifically for you
• Private guiding by the very best local naturalists 
• Travel with people you know, at your own pace
• Incorporate as much culture, history or relaxation time as you wish
• Choose dates to suit you
• Select your preferred style of accommodation
• Travel with families and children of any age
Furthermore, our Tailormade team are always on hand to help and guide you along the way, with friendly advice, first-hand knowledge and inside information specific to your destination of choice. So if you have any queries about your holiday, we will be delighted to answer them. Please just give us a call!'
Related articles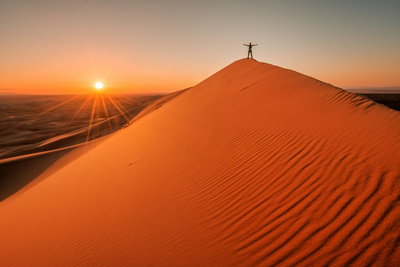 The chances are that just about everyone reading this will be desperate to travel soon, to book an escape far away from our current circumstances as soon as possible. But where should we venture? Read a selection of 16 of our favourite wildlife holidays to remote places to book for 2021/22.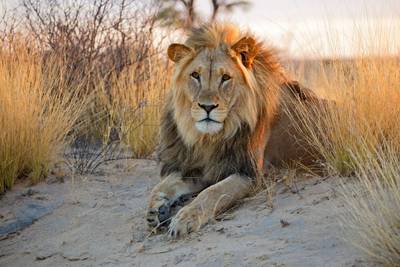 What makes the perfect wildlife holiday? Some people simply want to see as many species as they can - of birds, or mammals or butterflies. Some only seek that special icon, such as a Tiger or an Orca. There are those that revel in spine-tingling experiences, however they may happen, coming back with memories rather than lists. Still others thirst for the thrill of the new, visiting a part of the world far from their own experience. Many clients crave a mixture of wildlife and comfort. Adventure might be the key, where the animals come with a white-knuckle ride. Others want to dip into culture and history, as well as natural history. Here's 35 of the World's Best Wildlife Holidays for 2021/22!