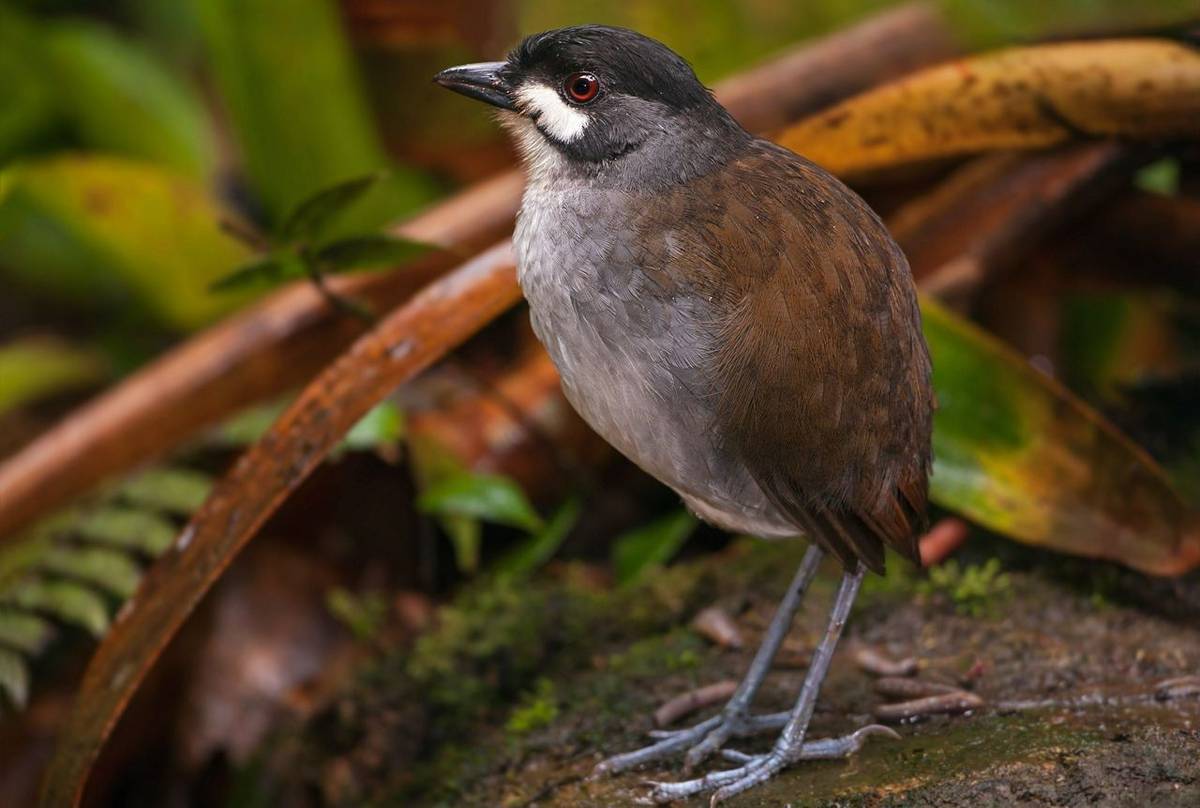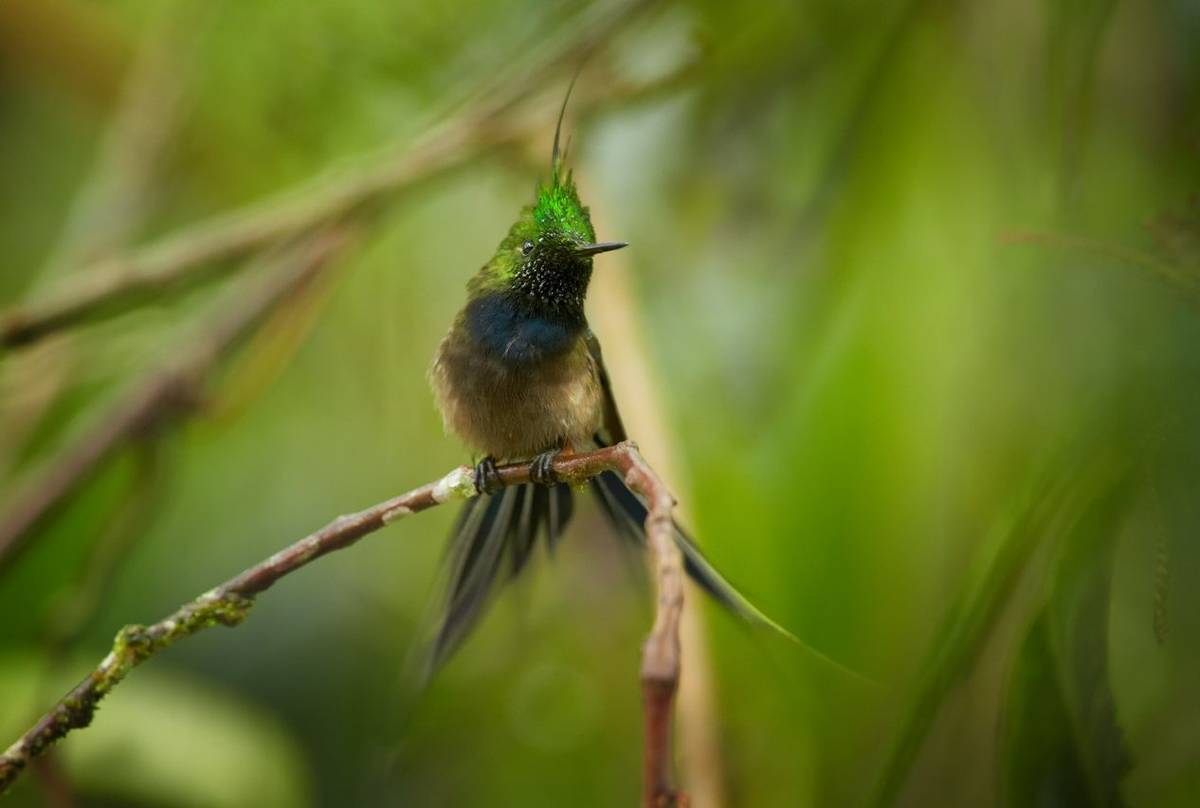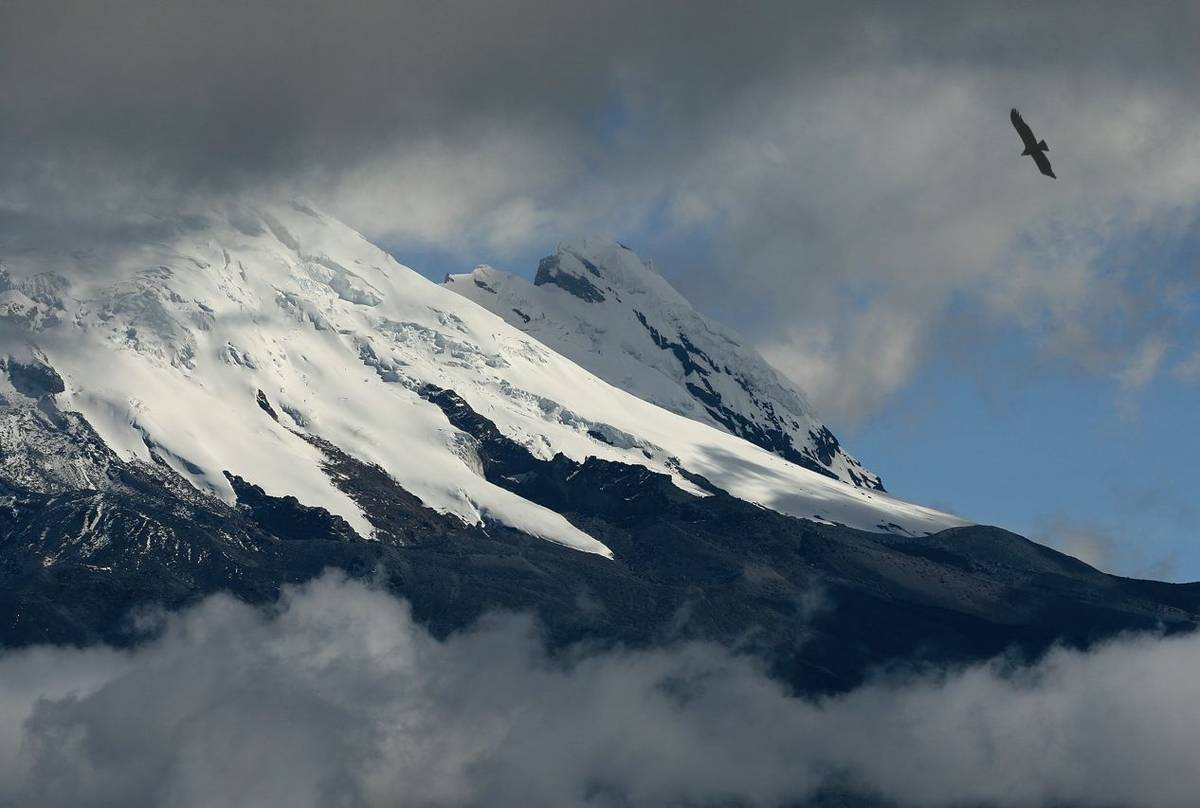 Tour Itinerary and Reports
Ecuador - On the Trail of the Jocotoco Antpitta
Tour Code: ECU17
A 12-day birdwatching tour to the forests of Ecuador in search of the rare Jocotoco Antpitta and a wealth of other Neotropical birdlife.
12 days from
£3,195 (Inc flights)
Land only price from
£2,495
Add this tour to your saved toursRemove from saved toursstar_border star

Add to Saved Tours
Highlights
Tour Itinerary and Reports
Summary
It was only in 1997 that birders combing the cloud-forests of southern Ecuador were assailed by a loud sound they didn't recognise. The caller turned out to be a species new to science, skulking but large and distinctive, the Jocotoco Antpitta. Nowadays the birds come to worms at a special feeding station, but the thrill of that original discovery somehow still hangs in the misty Andean air. If you like antpittas, the chances are that you'll love all the Tumbesian endemics and other specialities on this very special tour, such as El Oro Parakeet and Long-wattled Umbrellabird, and hummers such as Wire-crested Thornbill and Spangled Coquette.
A birding tour to see some rare and localised species of the south Ecuadorean Andes
Headline act is the recently discovered Jocotoco Antpitta at Tapichalaca Reserve
Hummingbird heaven at Copalinga Lodge feeders on edge of Podocarpus National Park
Three nights at Buenaventura Reserve for El Oro Parakeet and Long-wattled Umbrellabird
Tumbesian endemics at Manglares-Churute Reserve, including Ecuadorean Trogon and Superciliated Wren
Andean Condors near Quito to end tour
When the Jocotoco Antpitta was discovered back in 1997, deep within the moss-draped cloudforests of the eastern slopes of the southern Ecuadorian Andes it greatly excited the ornithological world. Heading the small team of five which discovered the bird were Bob Ridgely and John Moore. Their team's goal had actually been for John to obtain further sound recordings for his work on the 'Vocalizations of Birds of the Neotropics' and for Bob to tidy some loose ends prior to the publication of the seminal 'Birds of Ecuador'. It was this new bird's distinctive 'jo-jo-jo-jo-jo-jo' which alerted the group to the undescribed species. Interestingly, locals were familiar with the calls of the bird, but had never seen what made them!
More than 20 years on, this new tour takes us first to the Manglares-Churute Reserve, not far from Guayaquil. Here we should see Pacific Royal Flycatcher and our first Tumbesian endemics in the form of Superciliated Wren and Ecuadorian Trogon. We then drive on for a 3-night stay at Buenaventura Reserve where star birds include El Oro Parakeet (for which the reserve was originally set up to protect), Long-wattled Umbrellabird and numerous hummingbirds and tanagers. Our next base, again for three nights, is Copalinga Lodge on the edge of the Podocarpus National Park. The feeders in the grounds of the lodge will be buzzing with hummingbirds such as Wire-crested Thorntail, Spangled Coquette and many others, while Blackish Nightjar and Gray Tinamou can be seen nearby.
The tour nears conclusion with two nights at Tapichalaca Reserve where, two decades after its discovery, we will be able to see Jocotoco Antpitta as it comes out to feed confidently on earthworms at an antpitta feeding station. A flight to Quito and a day at Antisana for Andean Condors and spellbinding scenery rounds off this exciting new itinerary, which can be combined with our established 'Cock-of-the-Rock' itinerary in northern Ecuador (website tour code ECU05).
DETAILED INFORMATION
What's Included?
Flights
Accommodation:

Comfortable hotels and birders' lodges.

Food:

All included, except evening meals in Guayaquil and Quito.
Why Naturetrek?
At Naturetrek we craft expertly-guided group and tailor-made wildlife holidays and cruises to all seven continents. On one of our holidays, you can be assured that our passionate team will enable you to experience and enjoy the best of the world's wildlife and natural spectacles in as comfortable and rewarding a manner as possible, caring as best we can for the environment in the process. We are proud to provide:
The widest choice of wildlife holidays worldwide
Tours managed and led by naturalists, for naturalists
Outstanding value and exceptional customer service
Furthermore, as a Naturetrek client, our office team are always to on hand to help you – so if you have any queries about your holiday, whether before or after you have booked, we will be delighted to answer them on the phone. Please just give our team a call!