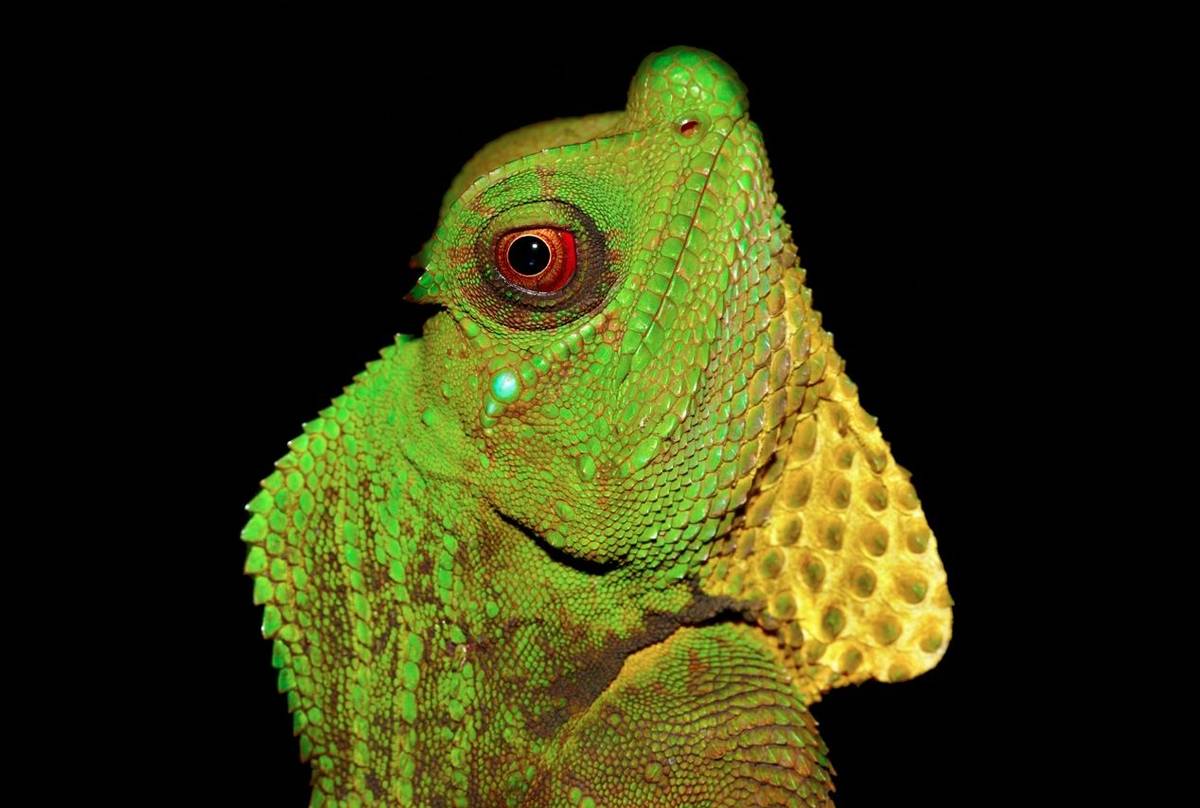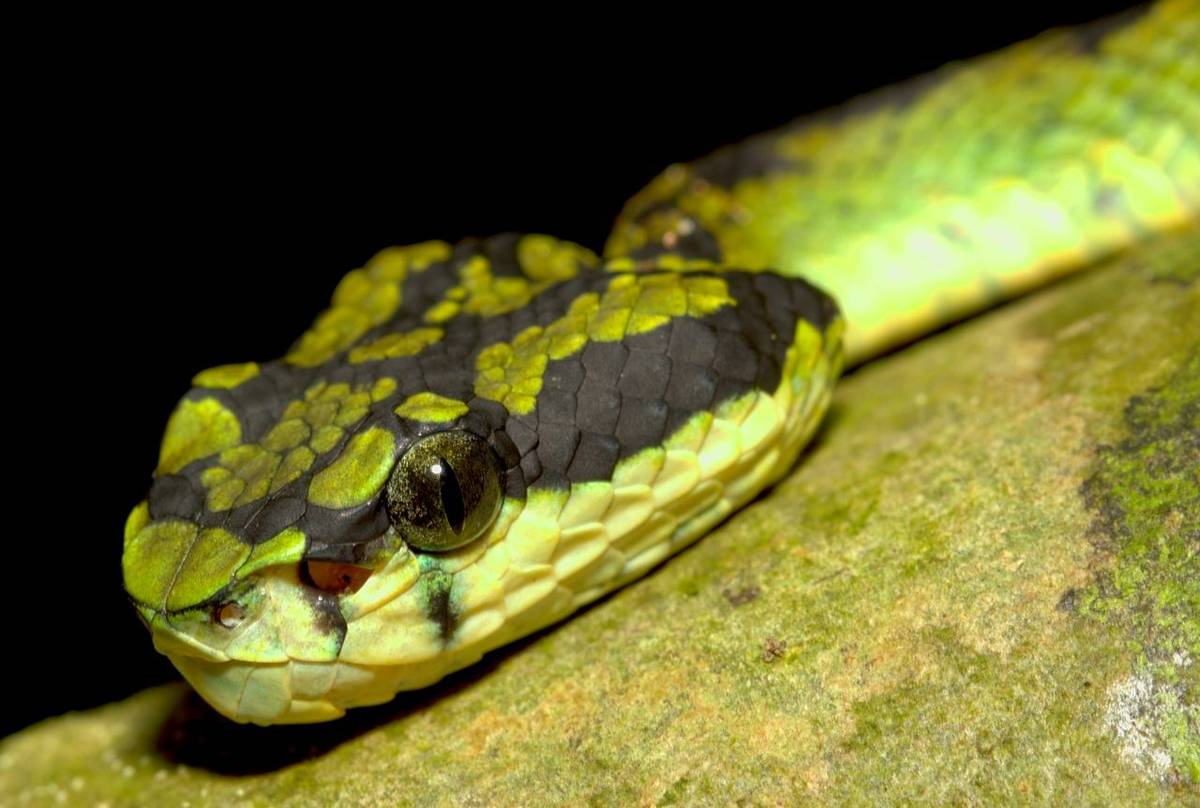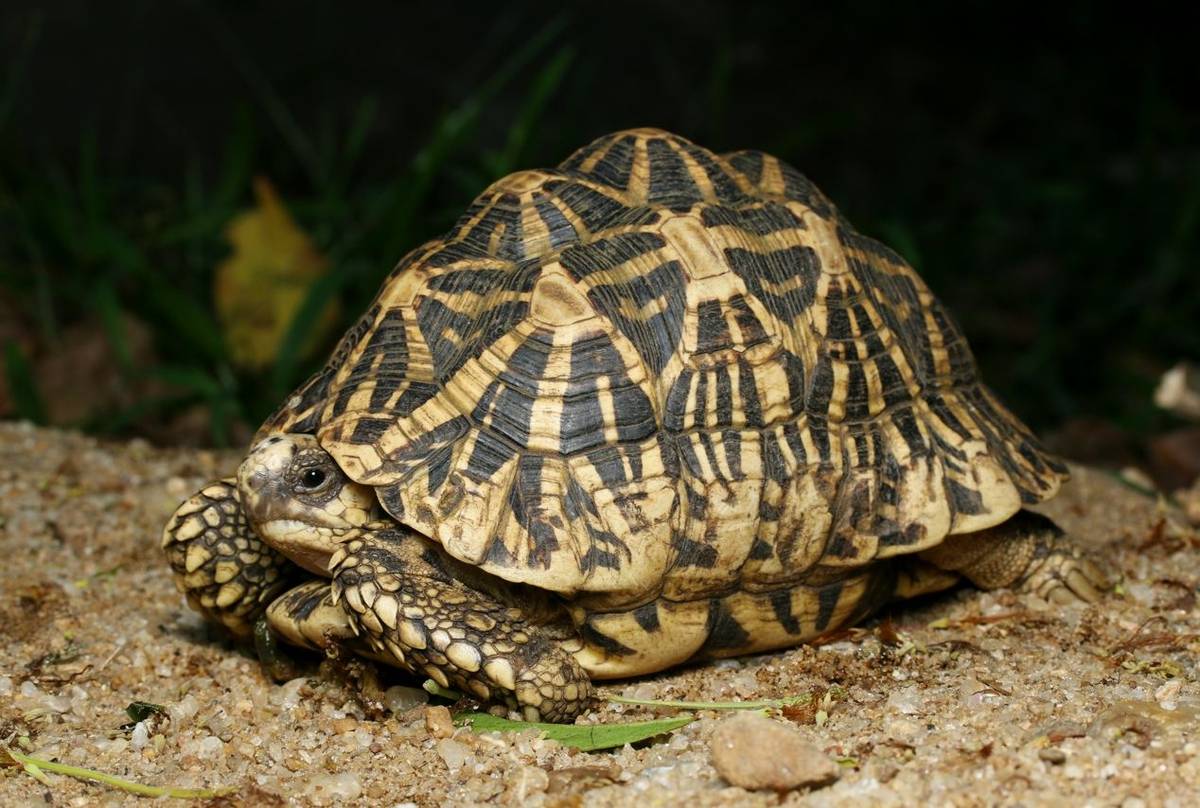 Tour Itinerary and Reports
The Reptiles & Amphibians of Sri Lanka
Tour Code: LKA12
A 16-day herping tour of Sri Lanka's habitats in search of their most spectacular reptiles and amphibians.
16 days from
£3,395 (Inc flights)
Land only price from
£2,895
Add this tour to your saved toursRemove from saved toursstar_border star

Add to Saved Tours
Highlights
Tour Itinerary and Reports
Summary
The endemic-rich Indian Ocean island of Sri Lanka is a dream destination for the naturalist and herpetologist. A land of 'dragons', Sri Lanka is home to some of the most fascinating and sought-after Agamid lizards on earth; Hump Snout Lizard (Lyriocephalus scutatus), Rhino-horned Lizard (Ceratophora stoddartii), Rough Nose Horned Lizard (Ceratophora aspera), Leaf-nosed Lizard (Ceratophora tennentii) and the outstanding Pygmy Lizard (Cophotis ceylanica).
There are yet more 'dragons' in Sri Lanka, less known but equally fascinating as the aforementioned selection, and on this exceptional itinerary we'll make an exciting search for these species too; Dumbara Agama (Cophotis dumbara), Pethiyagoda's Crestless Lizard (Calotes pethiyagodai), Erdelen's Horned Lizard (Ceratophora erdeleni), Karu's Horned Lizard (Ceratophora karu) and Ceylon Black-band Whistling Lizard (Calotes desilvai).
Sri Lanka also picks up some of the wonderful species from the continent's mainland and on this tour we have the opportunity to find the elegant Indian Star Tortoise (Geochelone elegans), Mugger Crocodile (Crocodylus palustris), Russel's Viper (Daboia russelii) and Indian Chameleon (Chamaeleo zeylanicus), with our first hotel chosen for its close proximity to a stronghold for the latter species.
Our herpetology holidays are expertly led and are suitable for everyone; whether you are new to looking at reptiles and amphibians in their habitats, you are looking to expand your knowledge in another area of natural history or you are an experienced herpetologist – our herpetology holidays are perfect for you.
For more information about the holiday, please click the 'Detailed Information' button below, or download the full itinerary above.
Incredible endemic lizards; Hump Snout Lizard, Rhino-horned Lizard, Leaf-nosed Lizard and Pygmy Lizard
Rare amphibians such as Half-webbed Pug-snouted Frog, Poppy's Shrub Frog and Golden-eyed Shrub Frog
Highly sought-after snakes such as Sri Lanka Humpnose Viper, Green Vine Snake and Sri Lankan Green Pitviper
Amazing little-known species; Dumbara Agama, Karu's Horned Lizard and Pethiyagoda's Crestless Lizard
Visit the wonderful cultural sites of Pidurangala Rock temple, Temple of the Sacred Tooth, Dambulla cave temples and Sigiriya Lion Rock
Comfortable ensuite accommodation throughout
Grading
B. Some walking may be on rough or slippery terrain. Night spotlighting will be an essential part of finding many of the key reptile & amphibian species, so there will be walking by torchlight.
Our itinerary takes in the opportunity to find some truly wonderful snakes, species such as Green Vine Snake (Ahaetulla nasuta), Brown Vine Snake (Ahaetulla pulverulenta), Sri Lanka Humpnose Viper (Hypnale nepa), Lowlands Humpnose Viper (Hypnale zara), Humpnose Viper (Hypnale hypnale), White-lipped Pitviper (Trimeresurus albolabris) and the fantastic Sri Lankan Green Pitviper (Trimeresurus trigonocephalus).
Amphibians are little-known from Sri Lanka, despite having around 2.5% of the world's frog and toad species, and on this tour we will have the chance to discover some little-known wonders such as the endangered Half-webbed Pug-snouted Frog (Uperodon palmatus), Poppy's Shrub Frog (Pseudophilautus poppiae), Golden-eyed Shrub Frog (Pseudophilautus ocularis) and the striking Common Yellow-banded Caecilian (Ichthyophis glutinosus).
Using comfortable ensuite accommodation throughout, we'll explore each of Sri Lanka's foremost herping locations of the UNESCO listed Sinharaja Forest Reserve, Morningside, Hortons Plains National Park and Nuwara Eliya whilst enjoying visits to the wonderful cultural sites of Pidurangala Rock temple, Temple of the Sacred Tooth, Dambulla cave temples and Sigiriya Lion Rock
DETAILED INFORMATION
Outline Itinerary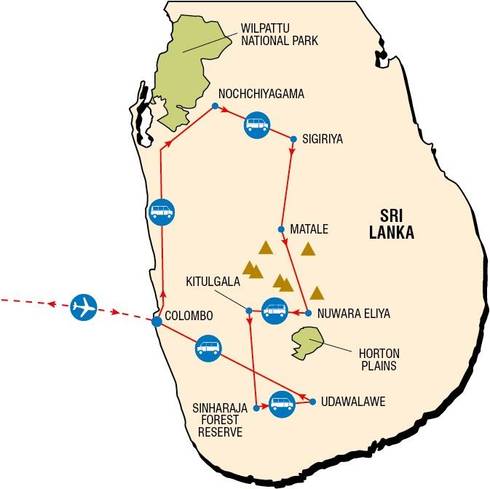 Day 3
Wilpattu National Park
Day 6
Knuckles via Matale
Day 7
Pitawala & Riverstone
Day 8
Nuwara Eliya via Kandy
Day 9
Hortons Plains National Park
Day 10/12
Kitulgala - Sinharaja Rainforest
Day 13/15
Morningside & Udawalawe NP
Day 16
Depart Sri Lanka, inbound flights
cloud_downloadDownload Full Itinerary
What's Included?
Flights
Accommodation:

Comfortable lodges with private facilities.

Food:

All meals and bottled water provided throughout. Western, vegetarian and vegan diets catered for.
Dates & Prices
2022
Departures
Availability
Cost
Mon 22nd Aug - Tue 6th Sep
SPACES
£3,395
Flights:
Most Naturetrek tours include flight costs ex-UK. If flights are not included, we indicate that here.
Flights are included in the tour cost
Regional Departures:
On certain tours it is possible to depart from a regional airport (rather than London). If a regional departure is possible, we indicate that here.
Regional Departures are available. Call 01962733051
Land only cost:
The "Land Only" cost is the tour price you will pay if you choose to arrange your own flights/transport.
£2,895
Single Room Supplement:
£495
Why Naturetrek?
At Naturetrek we craft expertly-guided group and tailor-made wildlife holidays and cruises to all seven continents. On one of our holidays, you can be assured that our passionate team will enable you to experience and enjoy the best of the world's wildlife and natural spectacles in as comfortable and rewarding a manner as possible, caring as best we can for the environment in the process. We are proud to provide:
The widest choice of wildlife holidays worldwide
Tours managed and led by naturalists, for naturalists
Outstanding value and exceptional customer service
Furthermore, as a Naturetrek client, our office team are always to on hand to help you – so if you have any queries about your holiday, whether before or after you have booked, we will be delighted to answer them on the phone. Please just give our team a call!