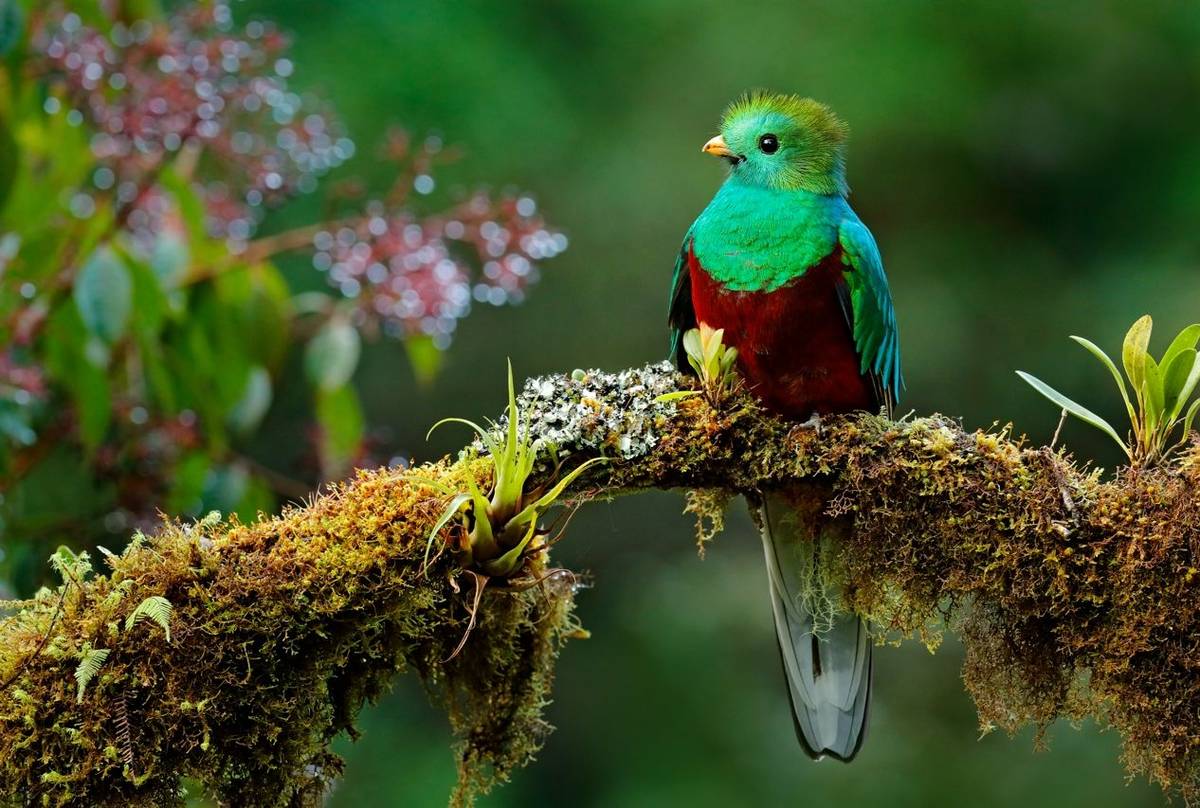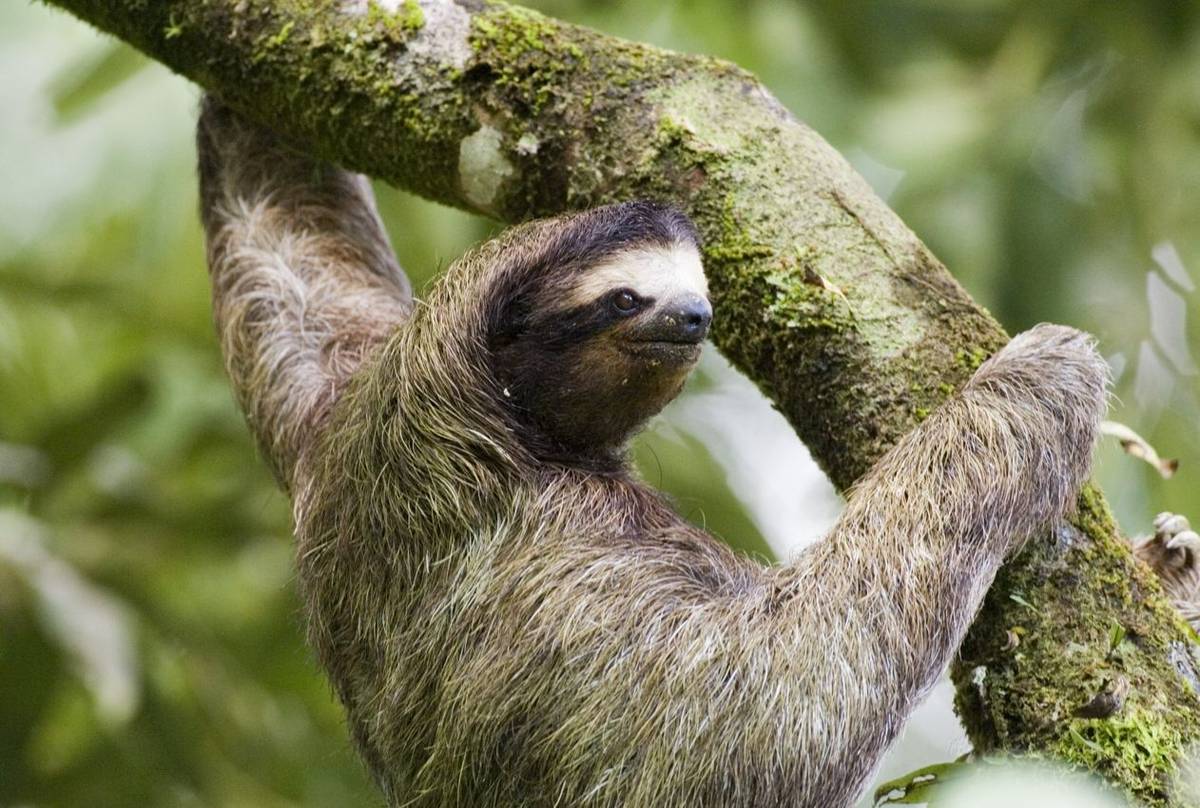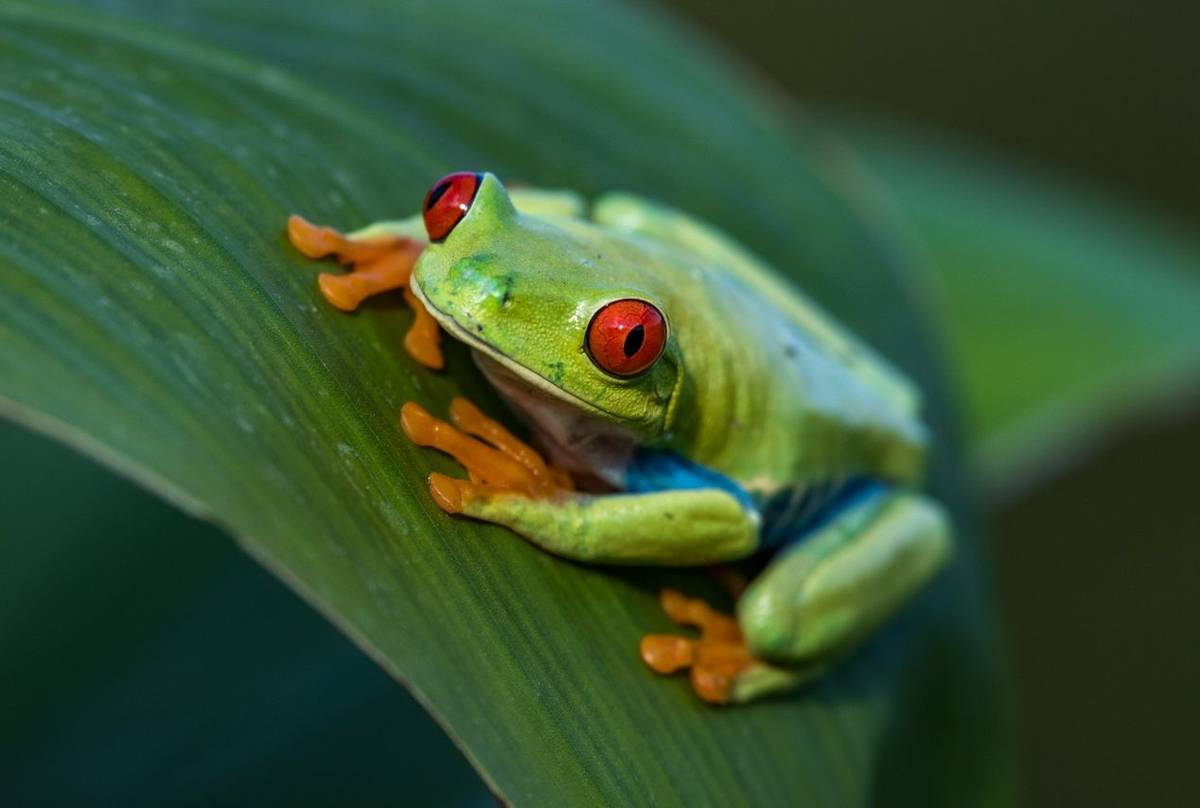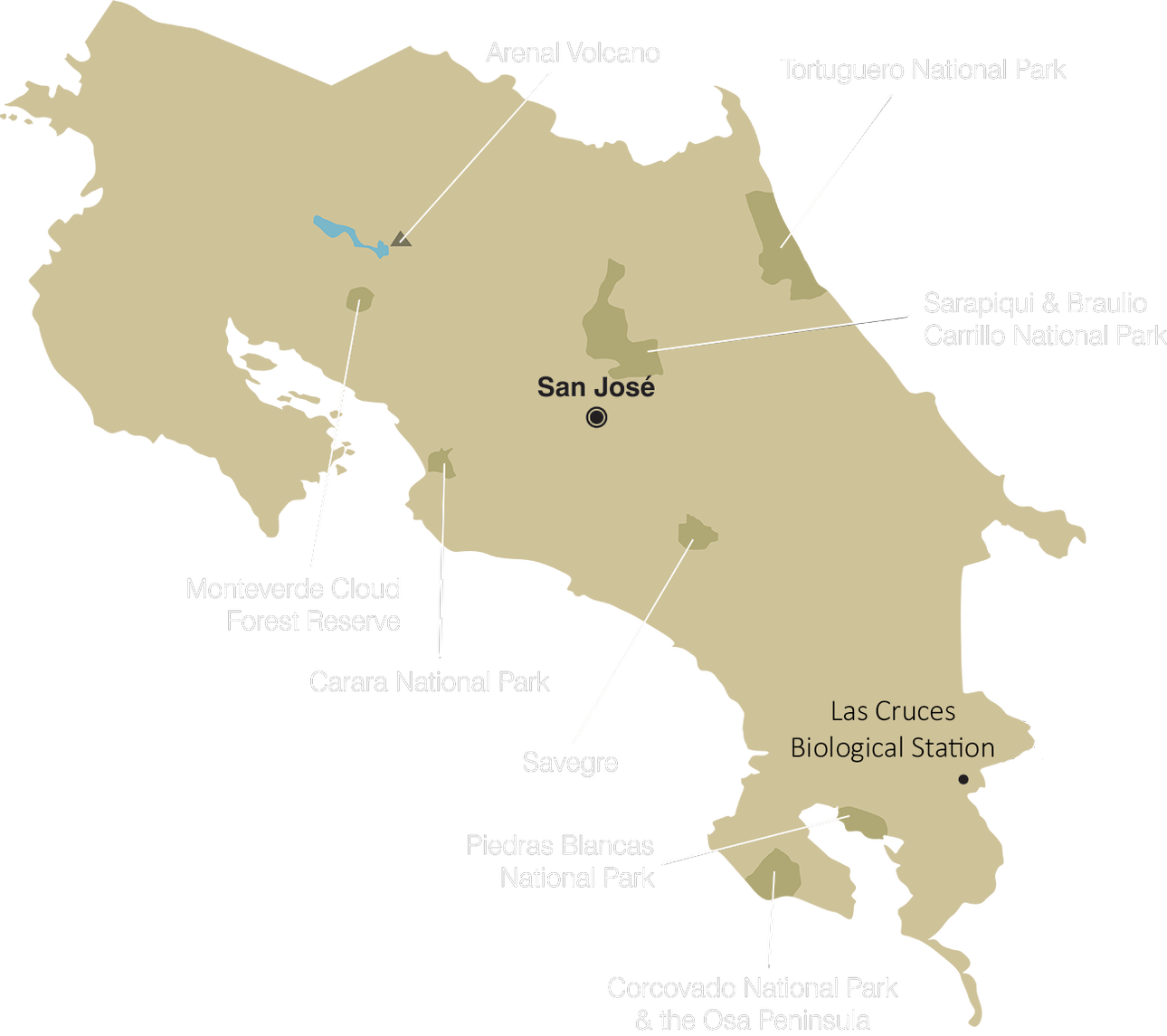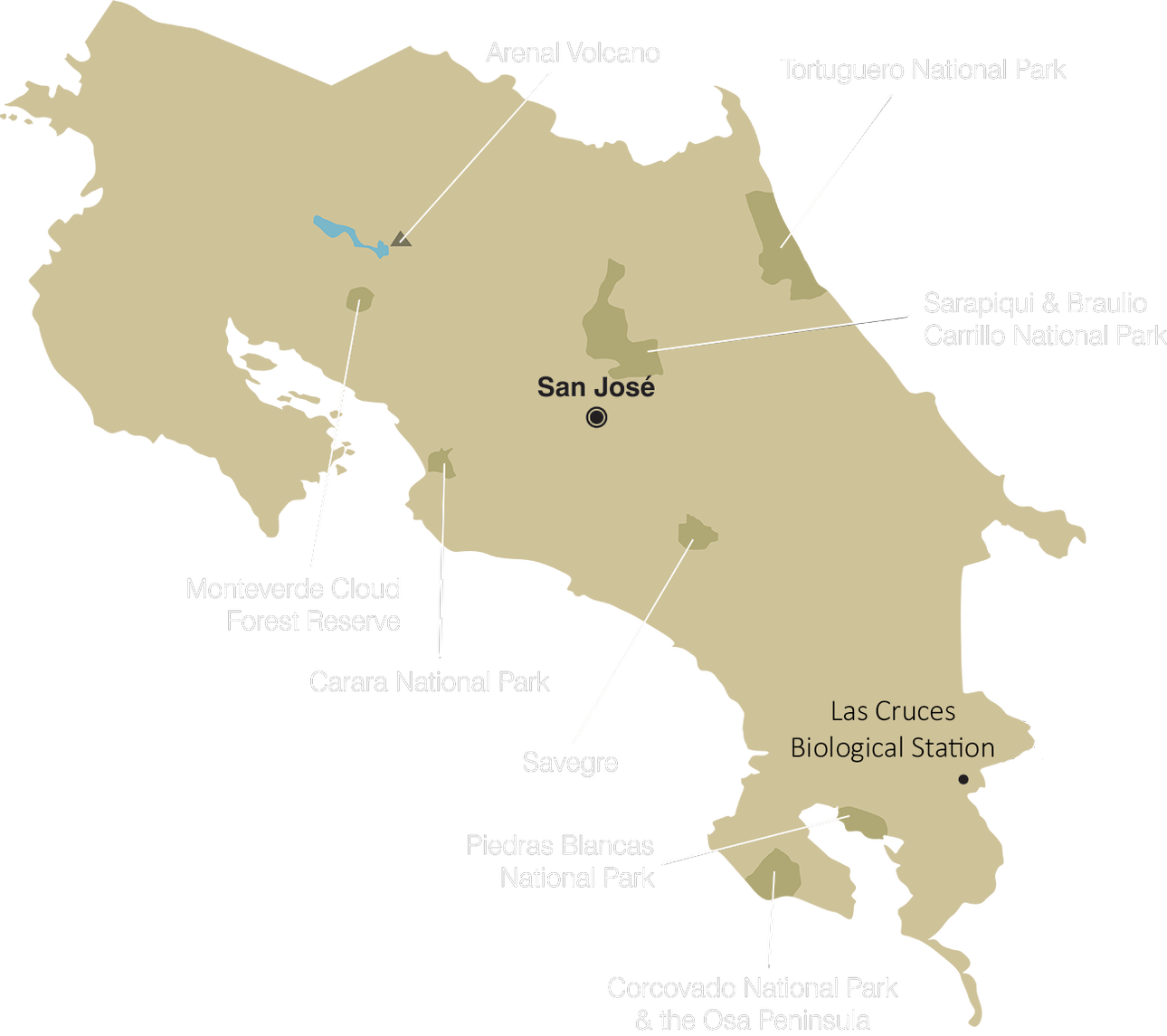 Tailormade Costa Rica
Tailormade
|
Tour Code: TCRI
Costa Rica has coastlines on both the Pacific and Atlantic Oceans and forest types ranging from lush, moss-draped cloud forest in the highlands to dense tropical rainforest and dry deciduous woodland in the lowlands. It boasts marshes, rivers, mangroves and even subalpine páramo – all of which are bursting with life and packed into a country less than half the size of England.
When to Visit
| | | | | | | | | | | | |
| --- | --- | --- | --- | --- | --- | --- | --- | --- | --- | --- | --- |
| J | F | M | A | M | J | J | A | S | O | N | D |
| YY | YY | YY | YY | - | - | - | -  | - | Y | Y | YY |
SAMPLE HOLIDAY: Southern Costa Rica
12 days from £5,295 (inc flights)
If you're seeking a little extra excitement this is the perfect itinerary that ventures off the tourist trail to Costa Rica's remote south.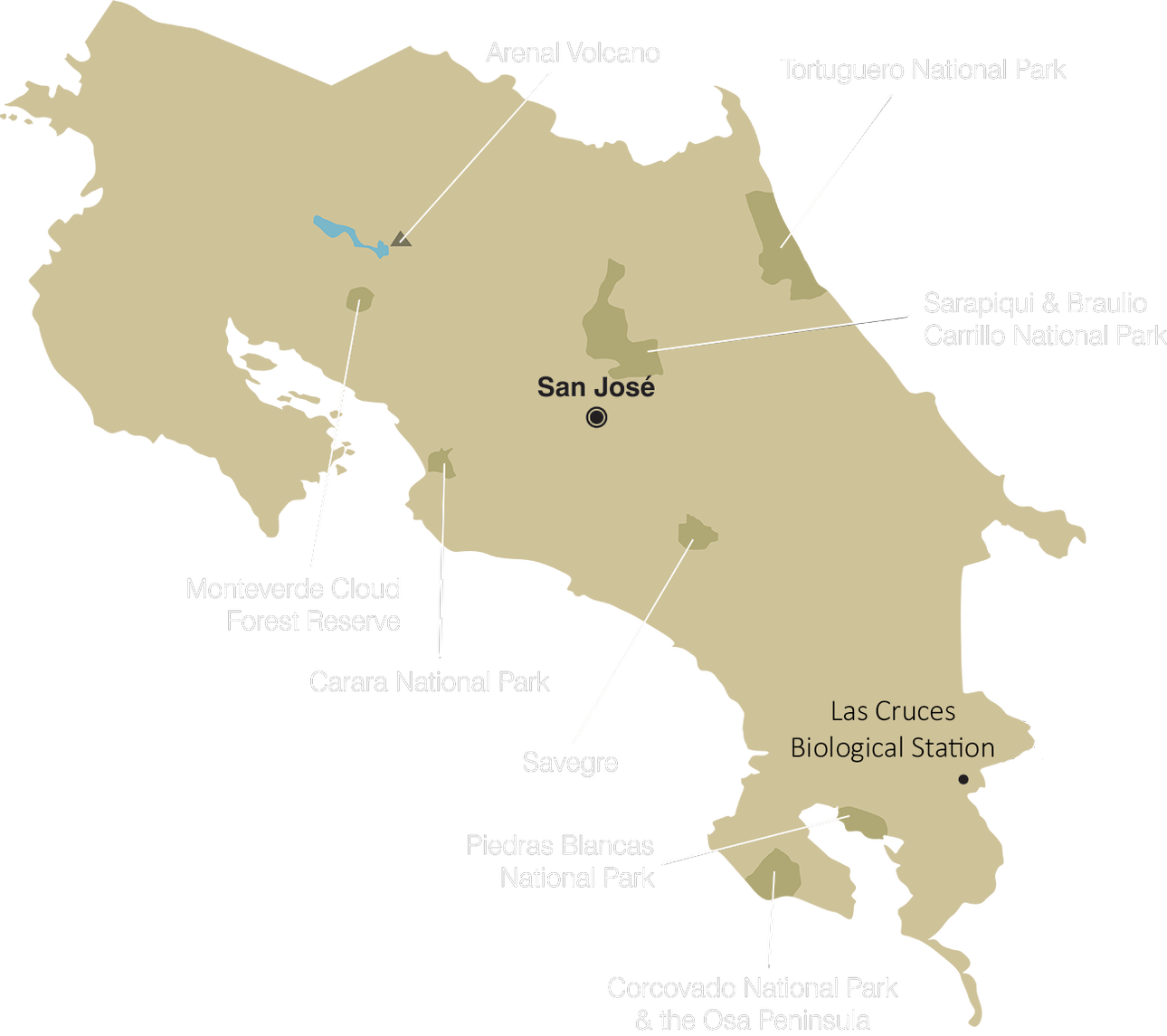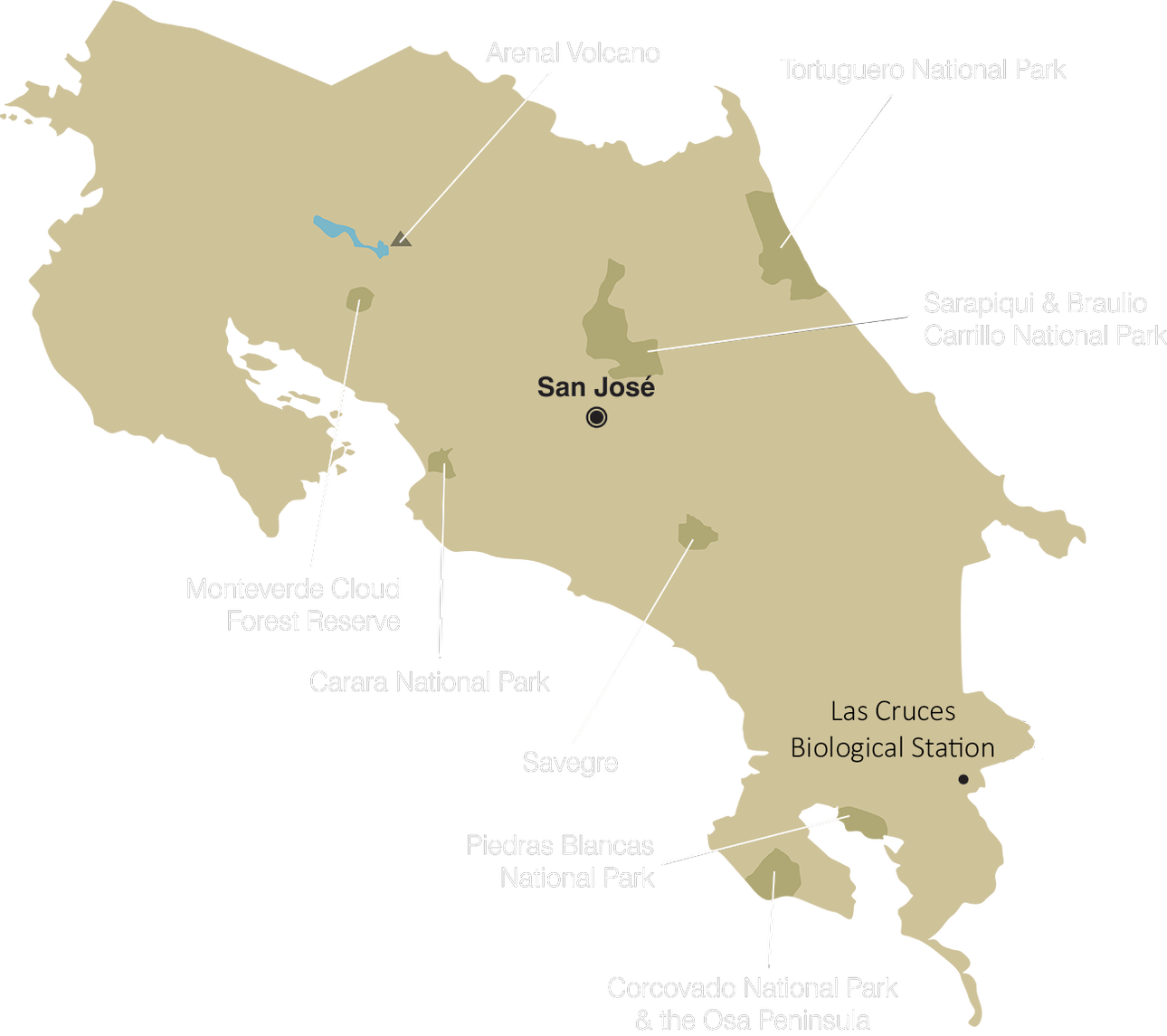 Summary
For a country of this size, Costa Rica boasts one of the richest avifaunas in the world, with over 850 species recorded – a consequence of its wide range of habitats and special geographical location on the narrow isthmus of land that joins North and South America. Here, it's guaranteed that birders will be in their absolute element! However, a wealth of other wildlife also occurs in Costa Rica, from nesting sea turtles to noisy Mantled Howler Monkeys, snoozing Three-toed Sloths and an untold number of amphibians and invertebrates to excite the all-round naturalist. Costa Rica is also perhaps the safest Central American destination, and English is widely spoken, making it a natural choice for families and those who are less accustomed to more adventurous styles of travel. With so much wildlife, beautiful scenery, beaches and a peace-loving people it is perhaps no wonder that Costa Ricans invariably feature amongst the happiest people in the world and affectionately refer to themselves as 'Ticos', a colloquial term that purveys a sense of warmth, affection and open-heartedness.
Our Destinations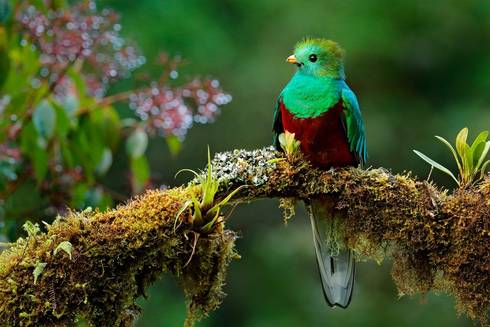 The Savegre Valley is a part of the larger Cerro de la Muerte Highlands and can be easily accessed by road from Costa Rica's capital city, San José. Unlike the well-known Monteverde Reserve, the cloudforests of Savegre attract far fewer tourists yet still boast an abundance of birdlife, including the Resplendent Quetzal, often touted as the most beautiful bird in the world! Other sought-after species in the area include Fiery-throated, Volcano and Magnificent Hummingbirds, Flame-throated Warbler and numerous colourful tanagers. On the higher slopes, cloudforests give way to páramo, a habitat more typically associated with the Andes of South America and which has a different set of bird and plant species that are well worth investigation.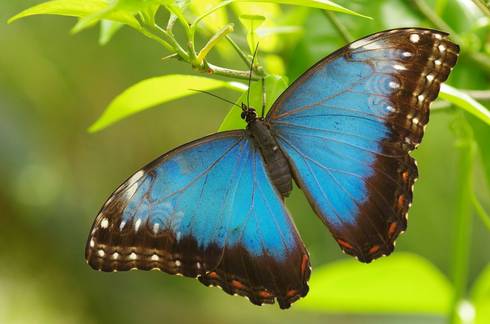 Carara protects one of the few areas of pristine lowland tropical forest left on the Pacific slope. As well as lush primary rainforest, it holds areas of secondary forest and scrub, wetlands, mudflats and mangrove thickets, each of which has its own range of species. Boat-billed Heron, Fiery-billed Aracari, Northern Royal Flycatcher and Turquoise Cotinga are just a few of the many avian highlights on offer. There is also a huge diversity of insects, amongst these the striking Blue Morpho butterfly, plus an interesting range of reptiles and amphibians which include the famous Common Basalisk or 'Jesus Lizard', so named for its ability to run on water! A boat trip around the mangroves and mudflats of the Tarcoles Estuary adds diversity, and at the end of the day we'd recommend watching from the nearby Tarcoles Bridge as the Scarlet Macaws fly in from the forest to their night-time roosts.
Accommodation
Villa Lapas
The rooms at Villa Lapas are surrounded by lush tropical gardens in the midst of a private 500-acre forested reserve, with a beautiful river flowing alongside the lodge. There's a small pool and a magnificent canopy 'skywalk'. This is one of the few lodges that's within easy reach of the Carara National Park.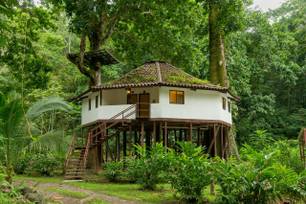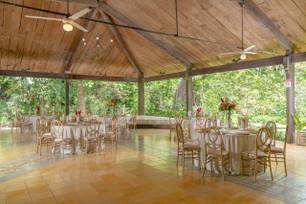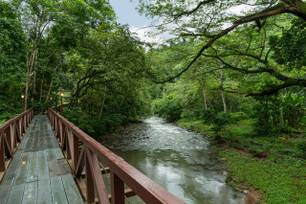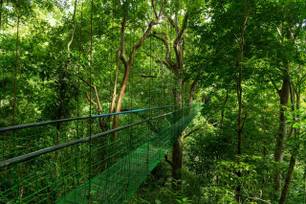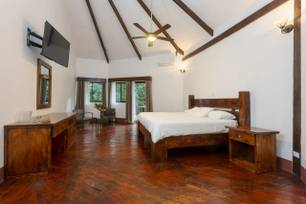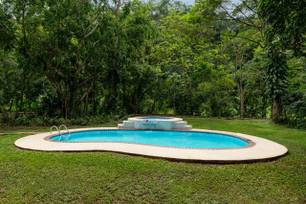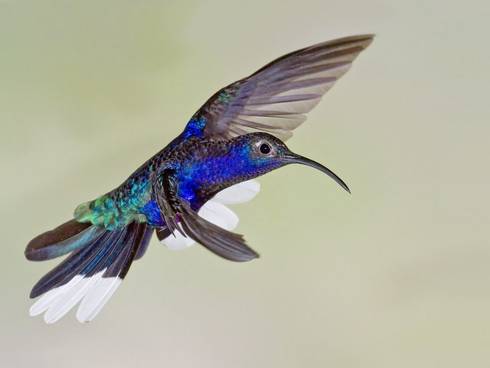 Monteverde is one of Costa Rica's best known wildlife locations. The reserve straddles both the Pacific and Atlantic slopes at an average altitude of 1,400 metres and offers six distinct ecological zones and an exceptional biodiversity. Over 320 species of birds, 100 species of mammals, and in excess of 2,000 plant species have been recorded here … and that's not to mention the invertebrates! Monteverde is also known as one of the best places to see Resplendent Quetzal – present here from January to July. Another highlight is the 'hummingbird gallery' near the reserve's entrance where many species come to feed, including the spectacular Violet Sabrewing. The Three-wattled Bellbird is another sought-after species, while nocturnal birds such as Dusky Nightjar and mammals like the prehensile-tailed Tree Porcupine may be seen on night-time spotlighting forays.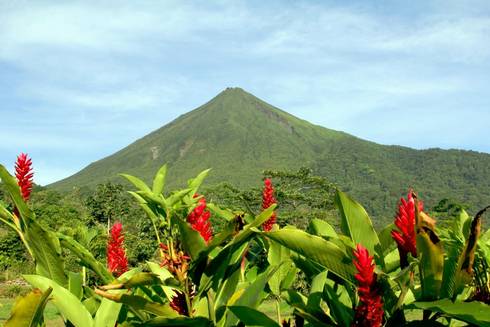 The Arenal Volcano is a beautifully symmetrical cone that towers above the town of La Fortuna in the central northern highlands. Although it has been very active, at the time of writing, Arenal has been dormant for several years with no indication if or when it might start up again. Despite this, the area remains a pleasant place to stop for a night or two and its hot springs are a great place to soothe away any aches after a day's birding on the many trails through the surrounding mid-elevation forest! The comfortable Arenal Observatory Lodge is one of the only lodges offering clear views of the summit of Arenal and is our recommended place to stay.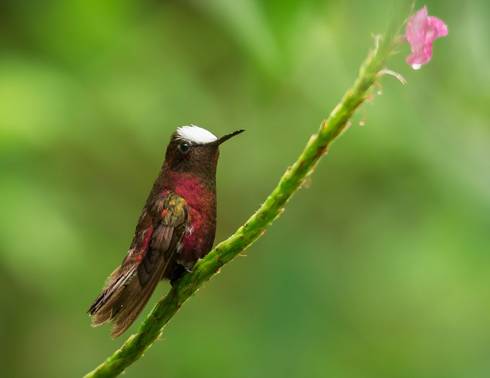 The Sarapiqui region and the Braulio Carrillo National Park are located on the Caribbean slope of the central volcanic corridor north-east of San José. The region is clothed in luxuriant tropical rainforest and is home to a great diversity of life including 530 species of bird and 135 species of mammal! The La Selva Biological Station is the key site to visit here, and from it a good network of trails provides access to the 1,500-hectare reserve and an excellent opportunity to see a wide variety of birds including Great Currasow, Sungrebe, Great Green Macaw and Purple-throated Fruitcrow. The nearby Virgen del Socorro waterfall is another excellent area for mid-elevation species, especially hummingbirds, tanagers and mixed warbler flocks, whilst on the drive between the Braulio Carrillo National Park and San José it is possible to stop for one of Costa Rica's rarest hummingbirds, the tiny Snowcap.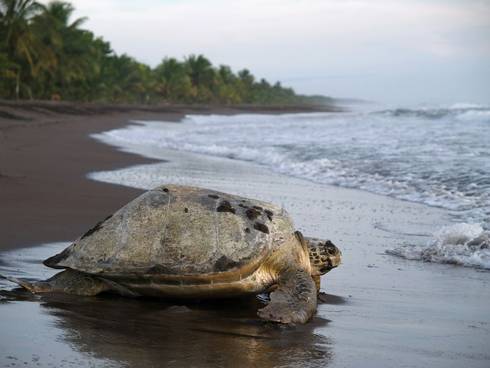 The north-eastern flooded forests of Tortuguero National Park are just a short drive from San José – a scenic journey that winds for a couple of hours past mountains and volcanoes before descending through the tropical rainforest of the Caribbean slope. Tortuguero can only be explored by boat, via its network of flooded rivers and narrow waterways, and gently weaving through this flooded forest is an experience in itself. Amongst the range of intriguing wildlife here is the bizarre Brown-throated Three-toed Sloth, plus Mantled Howler and Spider Monkeys, Spectacled Caiman and Southern River Otter as well as a host of lizards, river turtles and Costa Rica's ubiquitous plethora of birds. The beaches here are an important nesting site for three species of sea turtle: both Green and Hawksbill Turtles nest between July and October, while huge Leatherback Turtles visit the beaches from February to April.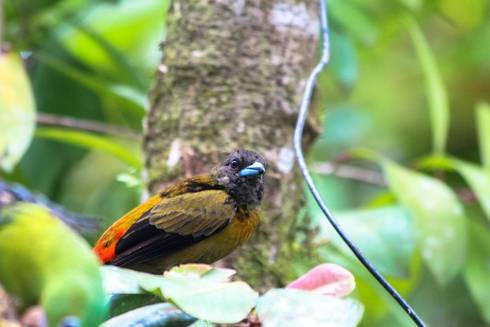 The Piedras Blancas National Park is one of the few remaining tracts of primary rainforest in southern Costa Rica and offers excellent Pacific slope birding. One of the most exciting possibilities is the endemic Black-cheeked Ant-tanager and there are also a number of near endemics (species that just extend into Panama) such as the Yellow-billed Cotinga, Spot-crowned Euphonia and Black-hooded Antshrike. This is one of the best all-round birding sites in the whole of Costa Rica, attracting, as it does, species from both North and South America. The scenery is outstanding and there are many kilometres of excellent trails which pass beautiful waterfalls and meandering rivers. The best place to stay here is the Esquinas Rainforest Lodge, a simple but wonderfully located lodge with lush tropical gardens and a small pool.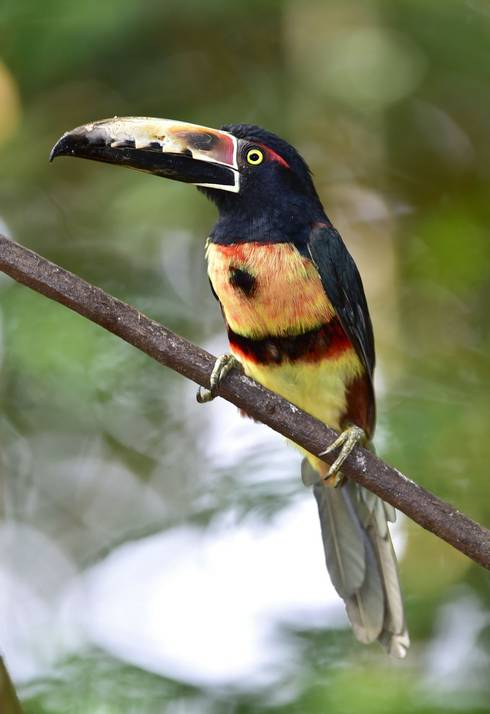 Las Cruces forms part of the larger La Amistad Biosphere Reserve and is one of the least-explored parks in the whole of Central America. This is certainly not on the usual tourist trail and will suit extremely keen naturalists and birders, in particular those looking for a unique and remote experience. The only place to stay is Las Cruces Biological Station which is an active research centre for tropical studies and this gives guests the chance to mingle with research scientists. There's an excellent canopy tower and despite its remoteness the bedrooms have private bathrooms, comfy beds and balconies. Some of the exciting species that are possible here include Turquoise Cotinga, Fiery-billed Aracari, Charming Hummingbird, Brown-billed Scythebill, Golden-naped Woodpecker and Crested Oropendula … birders will surely be in their element!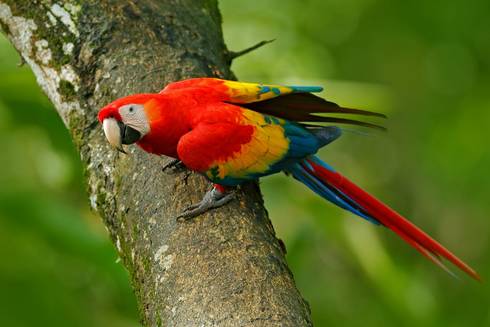 In the far south of the country the Corcovado National Park makes up about a third of the entire area of the Osa Peninsula, Costa Rica's most remote wildlife haven. Corcovado's extensive tracts of primary rainforest harbour over 350 species of bird and seven species of cat including Jaguar, Ocelot and Puma which, although difficult to see, make wildlife excursions all the more exhilarating! The miles of beautiful rainforest-fringed tropical beaches are another important nesting site for sea turtles, principally Olive Ridley and Green Turtles, while Scarlet Macaws are regularly to be seen overhead. The nearby Caño Island is an excellent spot for snorkelling and diving, and the Gulf of Dulce hosts both Northern and Southern Hemisphere populations of Humpback Whale, the former from December to April and the latter from June to October.
Accommodation
Drake Bay Wilderness Lodge
Situated in Costa Rica's Osa Peninsula, close to the Corcovado National Park, this rustic family-owned lodge is located in one of the most beautiful bays in Costa Rica. Access to the lodge is by river and almost all of the 20 rooms have magnificent sea views. A variety of activities are available at the lodge, from snorkelling at Caño Island's marine sanctuary to mangrove boat tours and hiking in the national park itself.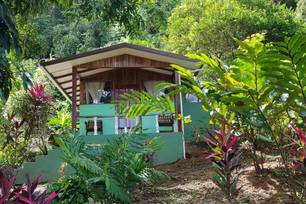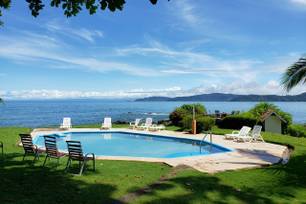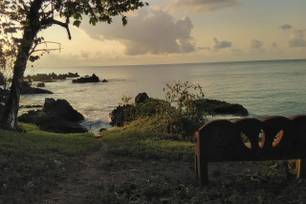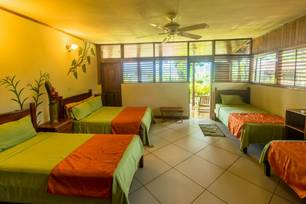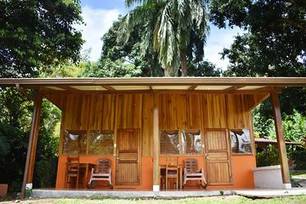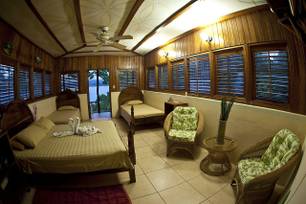 Sample Itineraries
If you're seeking a little extra excitement this is the perfect itinerary that ventures off the tourist trail to Costa Rica's remote south.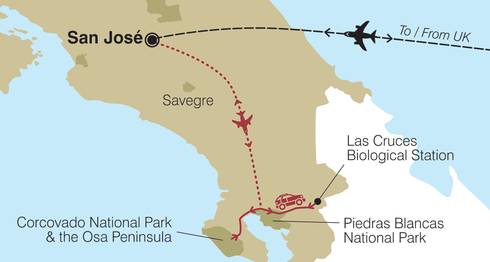 Day 1
Depart UK; arrive San José
Day 2/4
Piedras Blancas National Park
Day 5/6
Las Cruces Biological Station
Day 7/9
Corcovado National Park and Osa Peninsula
SAMPLE ITINERARY
COST (PER ADULT)
Southern Costa Rica
from £5,295 (inc flights)
Enquire Now
Extend your holiday:
Option 1 – add a few nights at the relaxing and accessible Savegre Mountain Lodge
Day 11/13 – Savegre Mountain Lodge
Day 14 – Depart San Jose
Day 15 – Arrive UK
Option 2 – experience flooded forests and search for nesting sea turtles on Caribbean beaches
Day 11/13 – Tortuguero National Park
Day 14 – Depart San Jose
Day 15 – Arrive UK
A classic itinerary visiting some of Costa Rica's best wildlife and most bird-rich locations.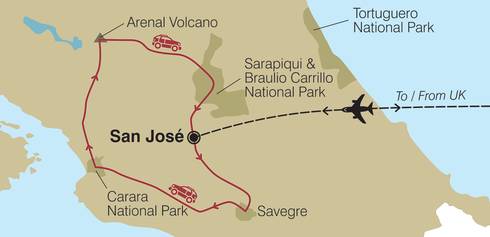 Day 1
Depart UK; arrive San José
Day 5/6
Carara National Park
Day 9/11
Sarapiqui and Braulio Carrillo National Park
SAMPLE ITINERARY
COST (PER ADULT)
Costa Rica Highlights
from £5,995 (inc flights)
Enquire Now
Extend your holiday:
Experience flooded forests and search for nesting sea turtles on Caribbean beaches
Day 12/14 – Tortuguero National Park
Day 15 – Depart San Jose
Day 16 – Arrive UK
The Essentials
Wildlife Guides: Good quality local naturalist guides are available at most of our selected lodges and hotels. However, should you require a dedicated expert birding guide to accompany you throughout your holiday we will be pleased to arrange this for you.
When to Visit: As a tropical destination, rain is possible at any time of the year. Temperatures do not change much throughout the year, but they do vary with altitude, the higher elevations being distinctly cooler than the hot and humid lowlands and coastal zones. It is possible to visit throughout the year although the best season for birding is between December and April, and this period also coincides with the drier time of year, particularly on the Pacific side of the country. October and November are also possible, but outside these two periods, the country sees considerable rainfall and the mountains are invariably clothed in cloud.

| | | | | | | | | | | | |
| --- | --- | --- | --- | --- | --- | --- | --- | --- | --- | --- | --- |
| J | F | M | A | M | J | J | A | S | O | N | D |
| YY | YY | YY | YY | - | - | - | -  | - | Y | Y | YY |

Getting Around: Costa Rica is a small country in which travel is mostly by road using a car or a minibus (depending on your numbers). There is seldom any need to travel for more than a few hours at a time, meaning holiday itineraries can be conducted at a relaxed pace. The Corcovado National Park on the Osa Peninsula is one notable exception to this rule and requires a little extra effort to reach.
Why Naturetrek Tailormade?
'A Naturetrek Tailormade holiday allows you, with the benefit of our wildlife travel expertise and destination experience, to enjoy the perfect private wildlife holiday – one that truly matches your requirements, expectations and ambitions. We will ensure the most competitive prices, superb naturalist guides and seamless ground services.
Some of the benefits of Naturetrek Tailormade travel include:
• A bespoke itinerary which is crafted by experts and designed specifically for you
• Private guiding by the very best local naturalists 
• Travel with people you know, at your own pace
• Incorporate as much culture, history or relaxation time as you wish
• Choose dates to suit you
• Select your preferred style of accommodation
• Travel with families and children of any age
Furthermore, our Tailormade team are always on hand to help and guide you along the way, with friendly advice, first-hand knowledge and inside information specific to your destination of choice. So if you have any queries about your holiday, we will be delighted to answer them. Please just give us a call!'
Similar Trips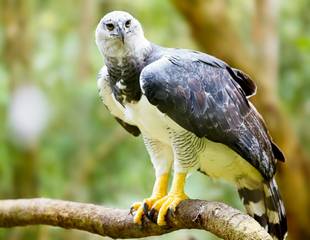 Add this tour to your favouritesRemove from Favouritesstar_border star
The Republic of Panama is perhaps best known for its canal linking the Pacific and Atlantic Oceans at the narrowest point of the isthmus of Central America. However, with 1,000 bird species in a country the size of Ireland, plus more than 200 mammals and countless invertebrates, it offers top quality wildlife-watching. With good infrastructure and an excellent network of first-class lodges, this relatively neglected country seems certain to become a firm favourite in years to come.
10 days
£5,995 (inc flights)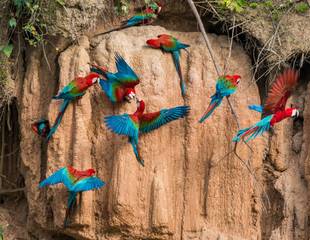 Add this tour to your favouritesRemove from Favouritesstar_border star
Peru is a country with an astonishing biodiversity due to the incredible range of habitats that stretches from the low-lying Peruvian Amazon basin all the way up to the high Andean peaks. Its steaming lowland rainforests, offshore Pacific islands, ox-bow lakes deep within the jungle, mist-enshrouded temperate cloudforests, glaciers and volcanoes, as well as grasslands and cactus-studded canyons, are just some of the habitats worth exploring!
15 days
£5,595 (inc flights)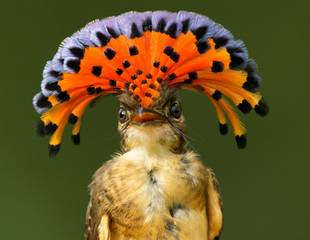 Add this tour to your favouritesRemove from Favouritesstar_border star
If the world had any ends, Belize would certainly be one of them. It is not on the way from anywhere to anywhere else. It is all but uninhabited' wrote Aldous Huxley in 1943. Decades on, Belize remains one of the most sparsely populated countries in the world and a lack of human encroachment has permitted unprecedented protection of its natural spaces. The incredible untouched natural history of Belize is now highly prized, and the country is widely regarded as one of the world's leading ecotourism destinations. With its swathes of untouched rainforest, endless savannah and mangrove coasts, as well as the largest and most splendid coral reef in the western hemisphere, Belize is the perfect choice for the intrepid naturalist.
14 days
£5,995 (inc flights)
×
We've been nominated 'Best Safari, Wildlife & Nature Holiday Company' in the prestigious 2020 British Travel Awards. All voters will be entered into an official prize draw to win a Rhine or Danube cruise! Please click here to vote.