Tour Leader Spotlight: Sara Frost
Being one of the 'older' leaders for Naturetrek, it is always a privilege to co-lead tours with some eminent younger leaders and, in July 2015, on a Spitsbergen cruise, one happened to be Sara who I met face to face for the first time. However, as Report Manager I had been in constant contact with her since she joined the company six months earlier as Website and Marketing Manager, so it was a pleasure to put a name to the face. 
Right from the very start I was impressed with her enthusiasm, bubbly nature and interaction with the clients. This can't have been her first tour? In fact, over the ten days of this tour I learnt about her work rehabilitating wildlife in Canada and that she had worked on ships and boats around the UK, monitoring cetaceans and educating the passengers. What a catch for Naturetrek!
Since that first trip, I have worked alongside Sara primarily by promoting our tours through shows and talks, and her love for all things marine and travel is obvious! It was good to catch up with her again for this interview – so Sara, please tell us…
When and how did your interest in wildlife begin?
Growing up in the countryside in County Durham, I was a keen member of two local wildlife groups from six years of age, one of which was run by the Durham Wildlife Trust. My parents took me to all of their events, where I built bird boxes, planted native trees, held exotic snakes, hand-fed bats, caught butterflies and made bug hotels – I was totally transfixed! This led to a phase of keeping as many animals as I could get away with at home – in addition to two pet rabbits, hamsters and my huge aquarium full of fish, I also had a pet caterpillar and pet snails that I'd found outside, which I kept in ice cream tubs in the house (much to my mum's dismay!). I'd race home from school to let them out and 'exercise them' round the garden before bed!
At the age of 12, I raised a Blackbird which had prematurely fledged. She 'imprinted' on me and my parents and followed us everywhere – we even took her caravanning with us for two weeks in north Yorkshire and she wouldn't leave our sides! She eventually flew, but occasionally came back to visit. By this point, my love of wildlife was deep-rooted and not going to go away. As a teenager I would rescue any wildlife in distress – it wasn't at all uncommon for me to have an injured Blue Tit resting in my bedroom, or a dehydrated hedgehog recuperating under my bed! After graduating with my Zoology degree, I then took this passion for rehabilitation to Canada, where I moved to become a Wildlife Rehabilitator and I provided medical care to injured and orphaned mammals such as Black Bears, Coyotes, otters and Raccoons, in a professional capacity, for two years.

When and where was your first tour leading assignment for Naturetrek?
I'll never forget this – it was to the Arctic, leading our private wildlife cruise around Spitsbergen in July 2015. I have always had a fascination with the polar regions so I didn't need asking twice! I co-led with esteemed tour leaders Peter Dunn, Ed Drewitt and Martin Beaton, so was in good hands. I'd worked as a guide at sea in the Hebrides and the North Sea for three years before this, so was experienced finding marine-life in the UK, but couldn't wait to find Arctic wildlife for my guests – we saw walruses, whales (Blue, Fin and Humpback), Beluga, Arctic Foxes, such birds as Iceland and Sabine's Gulls, King Eiders and Brünnich's Guillemots and, of course, the King of the Arctic, the Polar Bear (actually six of them!). The Arctic is a land of superlatives, and somewhere I wouldn't hesitate to recommend to visit in the summer on a dedicated wildlife cruise.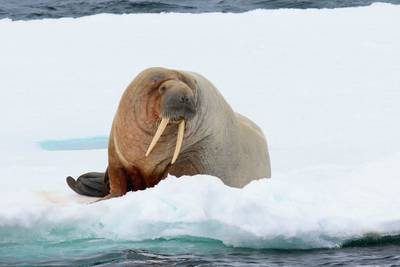 Walrus (Sara Frost)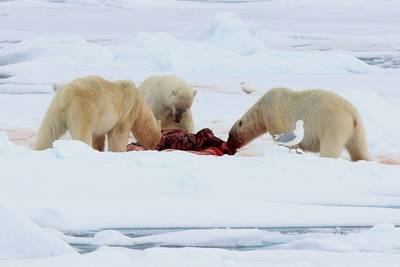 Polar Bears (Sara Frost)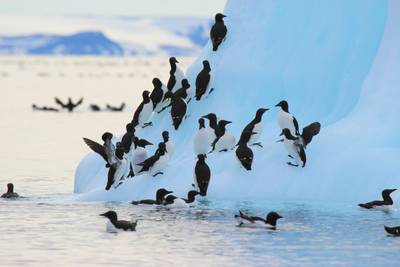 Brünnich's Guillemots (Sara Frost)
What is your 'day job'?
I'm Naturetrek's Website and Marketing Manager, based in the head office in Hampshire. I oversee all of our magazine advertising, email marketing, social media, liaise with our PR company and journalists, and assist with the newsletter and brochure production, along with keeping our ever-expanding website up to date with fresh and interesting content!
Being a keen naturalist, I'm so passionate about the holidays that we operate that marketing them is always a pleasure – never a chore! I truly believe that we operate the best wildlife holidays in the world, and I'm very proud to be at the helm of the promotion of this great product to the many enthusiastic naturalists who love to travel with us again and again.

What other interests do you have outside of wildlife?
I'm a competitive runner – both on road and trail – and I run for Alton in the Hampshire Road Race League. I also love anything that involves being outdoors in the countryside – summer hiking and camping in the UK is a particular favourite. Of course, I also love to travel, and outside of the tours I am leading each year for Naturetrek, I always get away for two weeks to a new destination to explore a different culture, landscape and cuisine (and I'll inevitably sneak in some wildlife!)

What current conservation projects or issues most interest or concern you?
To be frank, the issue that most concerns me is over-population and the environmental impact this is having on the planet. As my main interests are marine-orientated, this means I'm extremely concerned about over-fishing, marine pollution and coral-bleaching. There are some great initiatives you can get involved in, such as:
Joining a beach clean near you (currently not running due to the pandemic), run by the Marine Conservation Society (MCS)
Downloading the 'Beat the Microbead' App to your phone – this lets you scan the bar code of a product in a shop and it instantly tells you if it contains microbeads
Greatly reducing your consumption of fish, or at the very least, download the MCS's 'Good Fish Guide' to help you opt for less-endangered species.
Do you have a favourite bird, mammal or plant?
I think Sperm Whales are fascinating. They're deep divers, and they only give us a glimpse into their lives when they're resting on the surface – but it's when they dive that things really get interesting! They stay submerged for up to 90 minutes, diving to depths of 1,000-2,000 metres. When you think about the physiological change this animal is enduring with diving to such depths (the intense pressure causes their rib cages to collapse!), it's a remarkable feat. One common theory is that the whale's spermaceti fluid – which hardens to wax when cold – helps the whale alter its buoyancy so it can dive deep and rise again. My favourite place for watching Sperm Whales is the Azores on our 'Whales and Dolphins of the Azores' tour, where we watch the mothers with their calves, along with pods of bachelor males. It's very special to see the same families every day, and get to know them!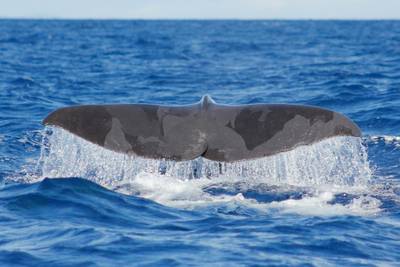 Sperm Whale fluke (Sara Frost)
What is your most memorable wildlife encounter to date?
This is hard – but I think it has to be swimming with Manta Rays in the Maldives. My group and I spent a morning bobbing about on a reef eagerly swimming about watching Manta Ray after Manta Ray pass us by! Watching these gentle giants emerge out of the deep blue and gracefully swim past you, going back and forth as they feed, is an exhilarating moment – I could hear my heart pounding in my ears! We counted about 20 Manta Rays on the reef with us, and we stayed in the water with them for over an hour. When we got back on board, the group were absolutely exhilarated, and didn't stop talking about it for the rest of the trip! Watch my video of it here:
On another occasion, we set up lights at the back of the boat to attract plankton (and hopefully interesting things to eat the plankton!) and we had two Manta Rays that joined us at the back of the boat. I eagerly rushed everyone to see them before they swam away – I needed haven't bothered, they stayed there for four hours!
What did you do before working for Naturetrek?

In addition to working in Canada for two years as I mentioned, I then worked at sea for three years. I had two jobs, the first was working as the Wildlife Guide on a small whale-watching boat in the Hebrides, where I not only guided for tourists, but also guided for TV crews such as The One Show and Ray Mears, which needed assistance filming key species for programmes. You can see more about the wildlife in the area in this short film I made:
My second job was as a Senior Wildlife Officer on a large ferry in the North Sea, which sailed between Newcastle and Amsterdam each day, on board which I ran a marine education centre for passengers. I also surveyed all of the cetaceans seen from the vessel, collecting vital sightings data that will be used to protect them and their habitat.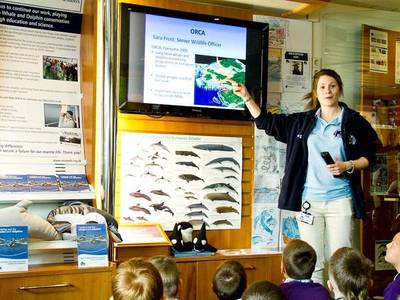 Sara presenting to a school group on board the King Seaways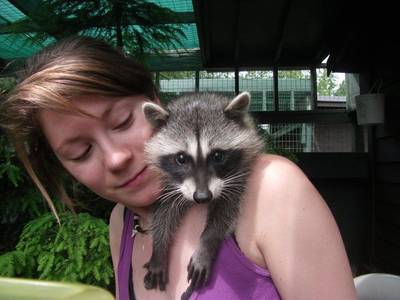 Sara with an orphaned Raccoon, Canada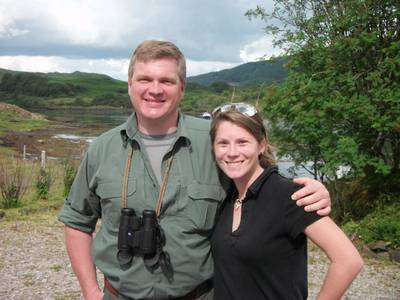 Sara and Ray Mears
What do you enjoy most about leading wildlife tours?
Without a doubt, for me, all of the pleasure of tour leading is seeing the joy on people's faces when they have had an incredible wildlife encounter – be it with a whale, a Komodo Dragon, a Polar Bear or anything! For most guests, these are once-in-a-lifetime holidays, and I want to make sure their trip is one they will never forget. Educating our curious guests, through guiding during the day and presentations in the evening, is extremely rewarding – our clients have a thirst for knowledge and it is wonderful to be able to add to this on tour.
Every evening on tour, my aim is always to have much excited chatter over dinner, as my group members eagerly discuss the day's sightings over delicious food and wine – then I can sit back and enjoy the efforts of the day!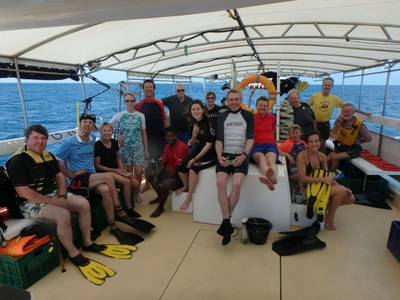 En route to a snorkel, Maldives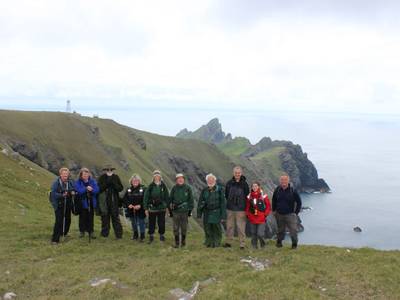 Sara and her tour group, St Kilda, Scotland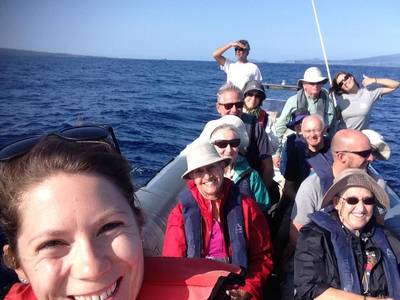 Looking for Sperm Whales, Azores
What new destination would you most like to travel to next?
I'd absolutely love to go to Antarctica – the thought of sailing alongside table-top icebergs and standing at the front of the boat, looking for whales and penguins amongst the sea-ice, makes me go very dreamy eyed!

What are you reading at the moment?
'The Life and Death of St. Kilda' by Tom Steel, which is the moving story of a vanished island community which lived here – the UK's most gruelling and spectacularly beautiful islands. The St. Kildans led a hard life of remarkable self-sufficiency – living off seabirds, enduring terrible famines and with little contact with the outside world. Having led our St. Kilda & the Hebrides wildlife cruise four times myself, it is a particularly poignant read.

Which three people would you invite to dinner?
This depends – am I cooking? If so, I don't think I could cope with the pressure of cooking for Sir David although, of course, he's the obvious choice! The other two would be Kenton Cool, the Everest expedition leader (I'm sure he'd have some interesting stories!) and, randomly perhaps, Karren Brady (Sir Alan Sugar's advisor) – I find her quite inspirational!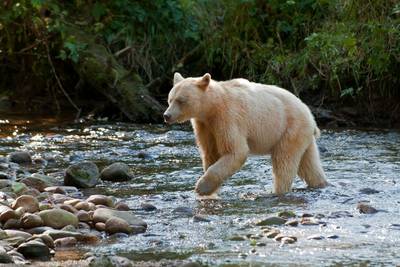 A 10-day holiday to coastal British Columbia including a 7-night wildlife cruise through ...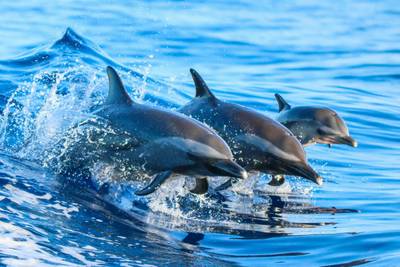 A 10-day holiday, including a 7-night whale-watching cruise through the warm ...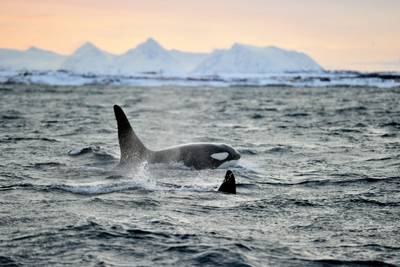 A 9-day winter holiday to northern Norway including a 7-night cruise on a 33-berth ...