Golden Bamboo Lemur, Madagascar
News in Brief: Romania, Madagascar, Morocco, Brazil & Scotland
September 2023

'Our 10-day adventure to Romania began with a journey into the Carpathian Mountains with stunning scenery and an abundance of birdlife, sometimes right outside our accommodation' writes tour leader Neil McMahon. 'However, the highlight was the visit to a hide to watch as many as eight feeding Brown Bears in daylight conditions, concentrating on their banquet and ignoring us, as well as the four Red Foxes feeding around them! A super walk along a gorge resulted in a distant view of a Wallcreeper, always a special bird, and we glimpsed raptors passing over on migration with Honey and Common Buzzards being the most numerous. A Lesser Spotted Eagle posed for us and everywhere there were passerines on the autumnal move south.

Following our visit to the uplands, we headed east to the Danube Delta and joined our floating mini-hotel. From this mobile accommodation, we were treated to comfortable boat excursions along the channels and lakes of this very important European wetland. It wasn't long before we were immersed in feeding flocks of Whiskered Terns and watching the synchronised fishing of Great White Pelicans, with their Cormorant side-kicks and clamouring gulls overhead! Grey Herons and Kingfishers continually flew up on our approach and we managed some close views of White-tailed Eagles, Bearded Tits, Pygmy Cormorants and the local speciality, the Dalmatian Pelicans.

Our last couple of days were spent exploring the Babadag plains and hills, with more raptors, waders and the opportunity of visiting and paddling on a Black Sea beach.'

View tour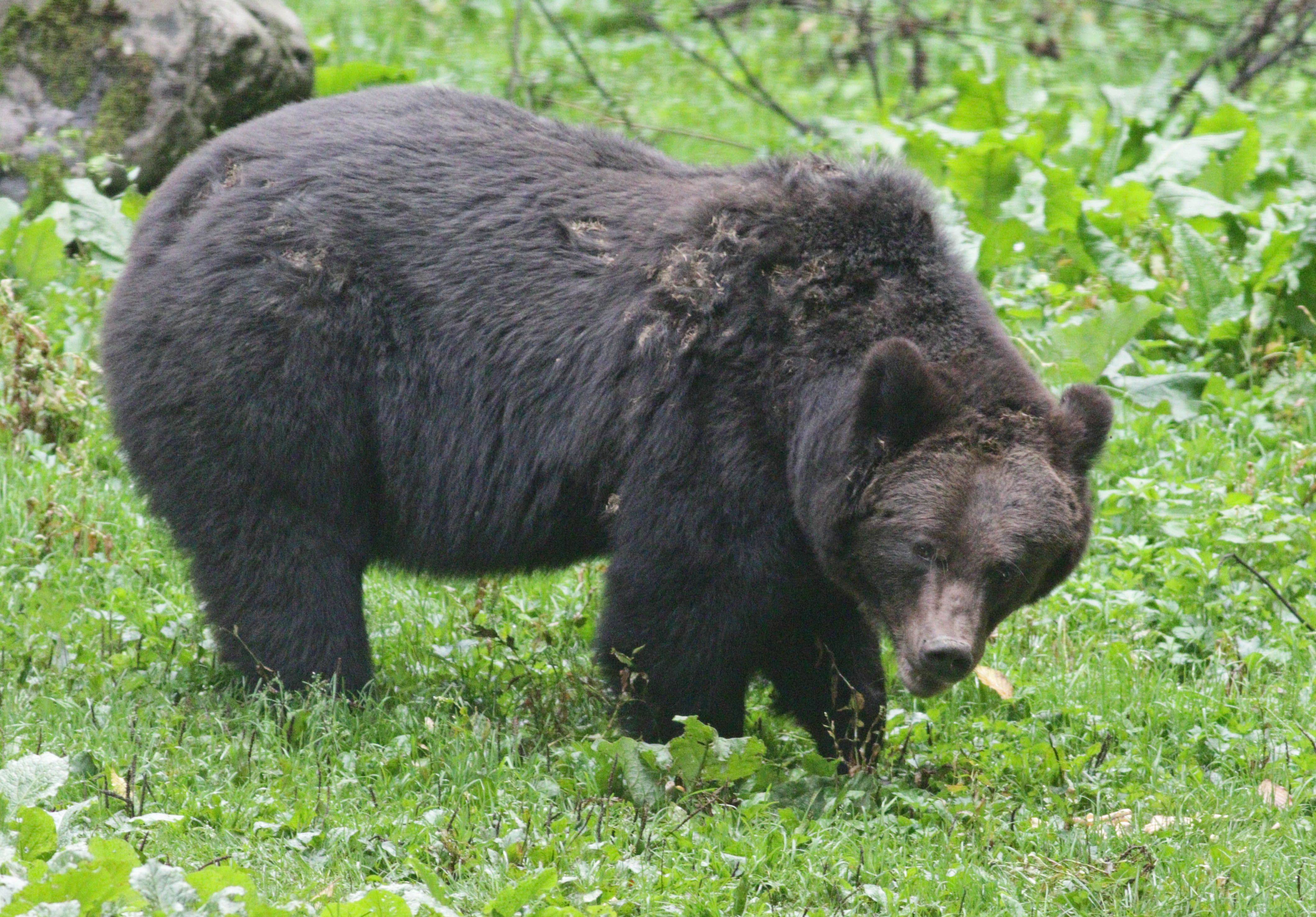 Eurasian Brown Bear © Neil McMahon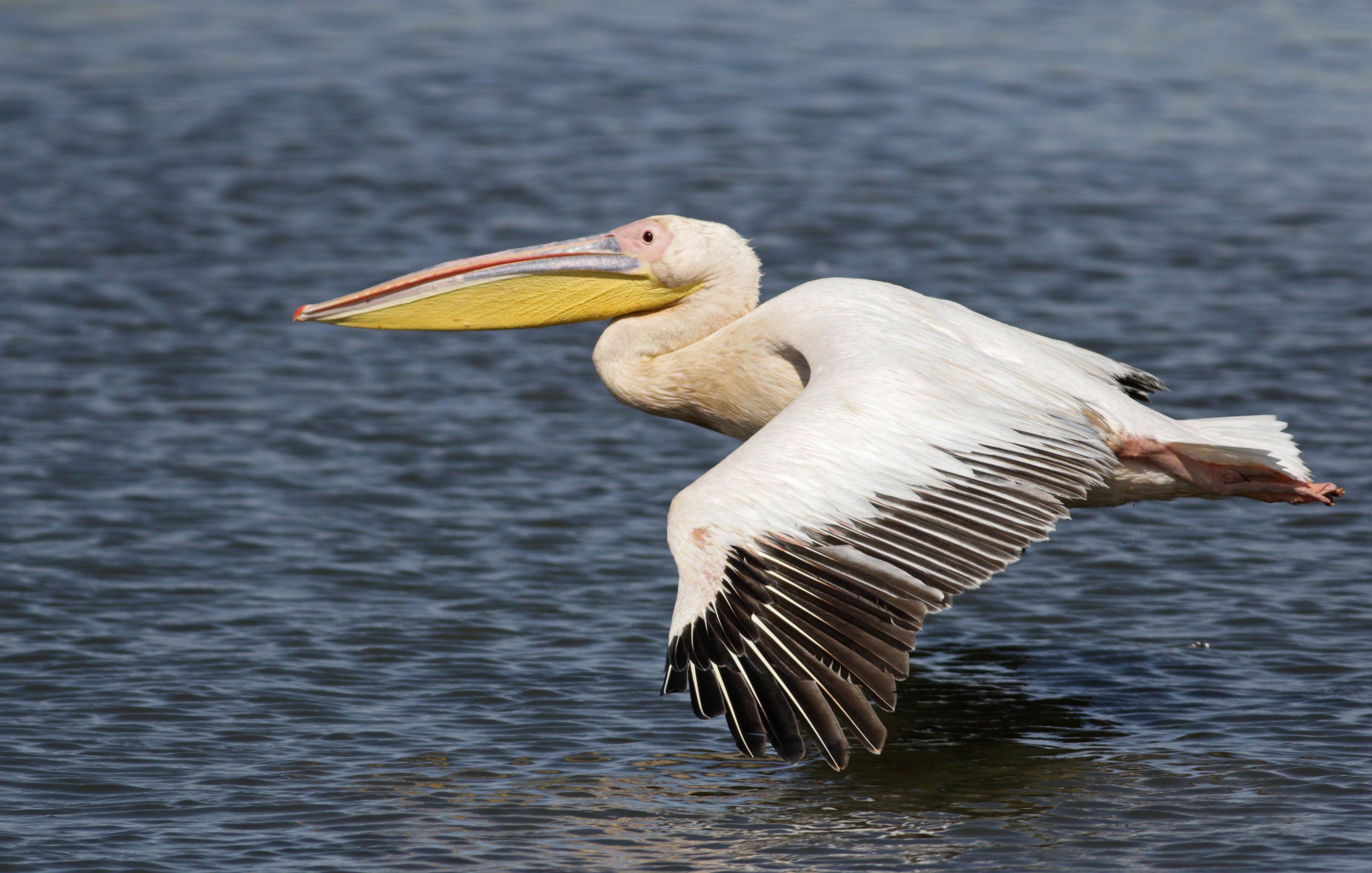 Great White Pelican © Neil McMahon
September 2023

'From late September to mid-October, two "Birding Southern Morocco" tours explored the major habitats from the High Atlas, through the southern deserts and then west towards the coast' writes tour leader Tommy Saunders. 'As the groups ventured through Morocco, they were able to experience the wonderful culture and wide variety of North African wildlife that was to offer over 260 species of birds, seven species of mammals and 19 species of butterflies.

Highlights across the tours included African Crimson-winged Finch, Seebohm's Wheatear, Pharaoh Eagle Owl and Tristram's Warbler. Birding in the deserts proved fruitful, seeing all the target desert specialities, along with some superb bonus species like Streaked Scrub Warbler, while one of the groups was even lucky enough to find a Fennec Fox! Sandgrouse offered us close views at both the Old Tagdilt track and the deserts near Erfoud.

Along the coast, both groups got fantastic views of the critically endangered Northern Bald Ibis and saw Lesser Crested Tern, Atlas Long-legged Buzzard and Black Crowned Tchagra. The cooler sea breeze from the Atlantic Ocean was refreshing, with temperatures inland creeping into the high 20s. As the 10-day holiday drew to a close, we had filled our hearts and our memory cards!'

View tour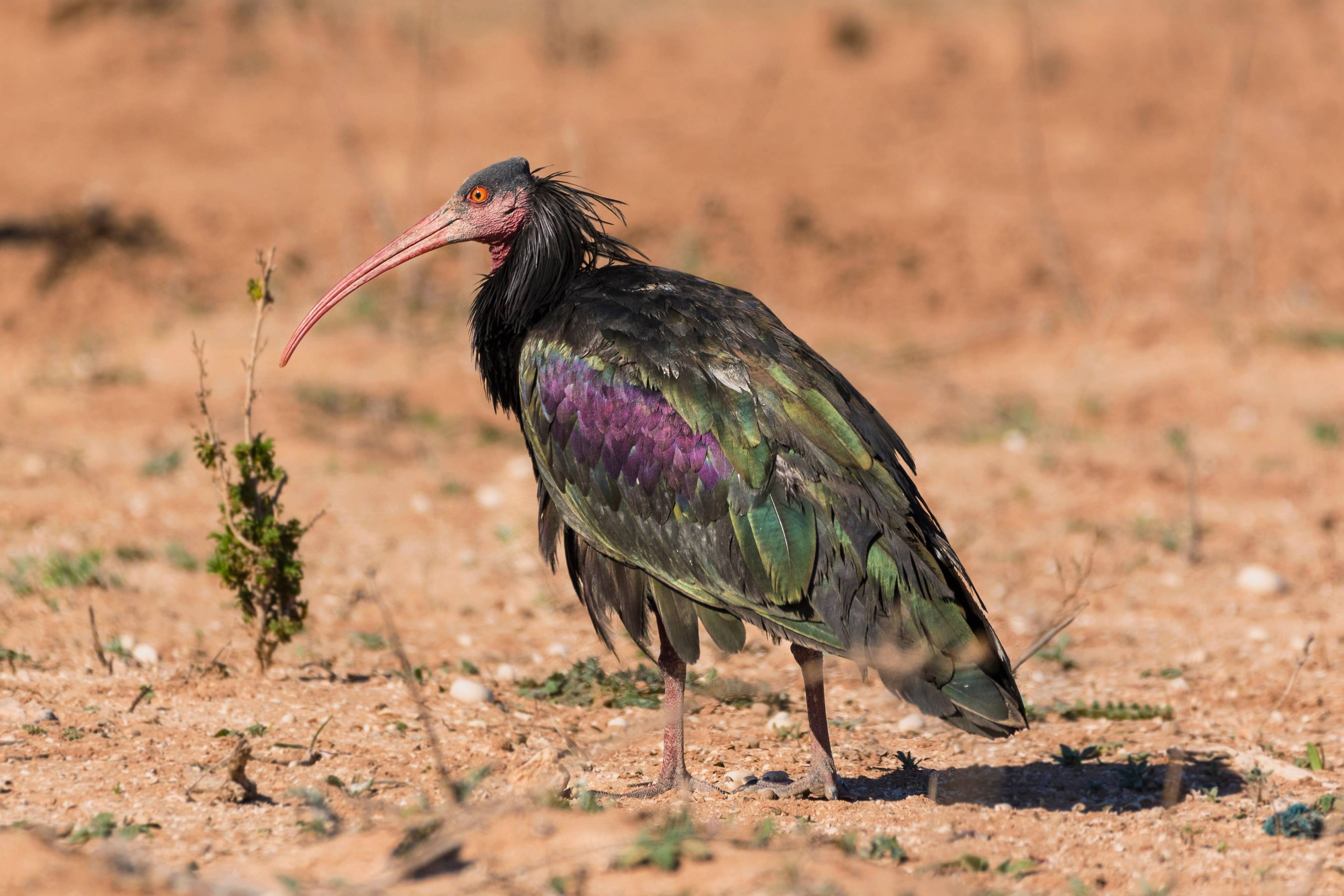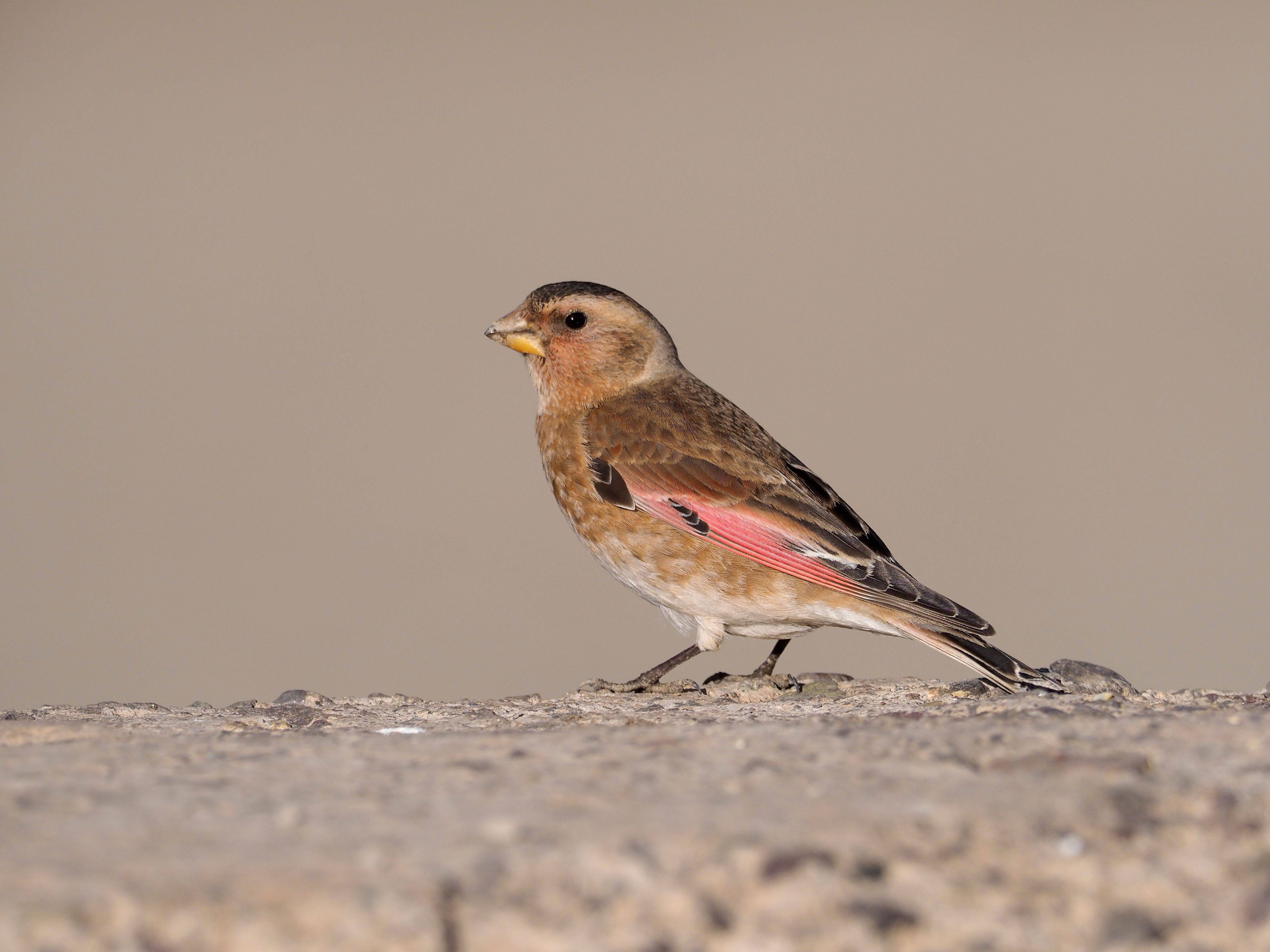 African Crimson-winged Finch
October 2023

'October's "Madagascar's Lemurs" tour was rewarded with numerous superb encounters with the island's unique fauna, writes tour leader Ben Chapple. 'Visiting several of the country's most iconic wildlife destinations, we found a remarkable 19 species of lemur, alongside a superb sample of endemic birds, reptiles and amphibians. Ranomafana National Park, in the eastern rainforests, gave us the rare Milne-Edwards's Sifaka, both Greater and Golden Bamboo Lemurs, birds such as Pitta-like Ground Roller, and the astonishingly beautiful Painted Mantella frog. After dark, tiny Rufous Mouse Lemurs emerged, and roadside night walks were productive for a variety of chameleons. 
Leaving Ranomafana, we crossed the drier central plateau, stopping off at the wonderful Anja Community Reserve, where Madagascar's most famous inhabitant, the Ring-tailed Lemur, was delightfully abundant, as was the enormous Oustalet's Chameleon. Our next destination, Isalo National Park, provided views of mesmerising rocky landscapes and a troop of Verreaux's Sifaka, a species famous for its habit of 'dancing' across forest clearings. Equally exciting were Web-throwing Spider, flocks of Grey-headed Lovebird, and a White-browed Owl hunting at night right outside our rooms. 
A morning stop at Zombitse National Park gave us a sleeping Zombitse Sportive Lemur, locally endemic Standing's Day Gecko, and both Giant and Coquerel's Couas, terrestrial relatives of cuckoos. We then travelled to Ifaty, gateway to the bizarre spiny forest, where we enjoyed two of Madagascar's most sought-after birds – Long-tailed Ground Roller and Subdesert Mesite – as well as Lesser Hedgehog Tenrec and Three-eyed Lizard. 
Our final destination was Andasibe-Mantadia National Park, perhaps Madagascar's premier ecotourism site. Here, we found the Indri, largest of all the lemurs, whose eery, almost whale-like calls frequently echoed through the forest. Gorgeous Diademed Sifakas were common, and night walks produced Crossley's Dwarf Lemur, Parson's Chameleon and Mossy Leaf-tailed Gecko. Our last full day gave us one of our best lemurs of all, the luxuriously coated Black-and-white Ruffed Lemur, which we found feeding on fruit high in the canopy. It was the perfect way to round off our visit to this magnificent island.'

View tour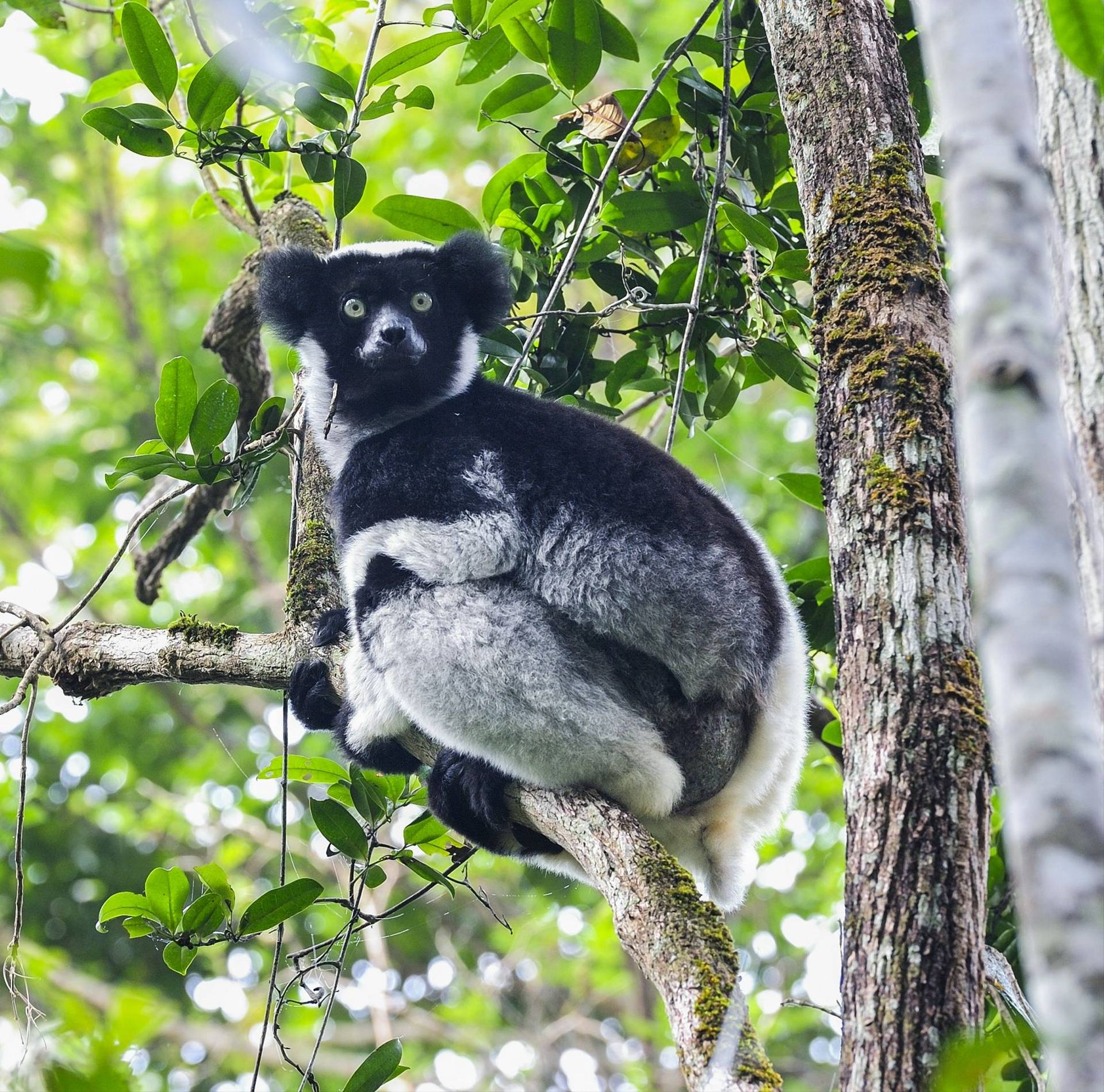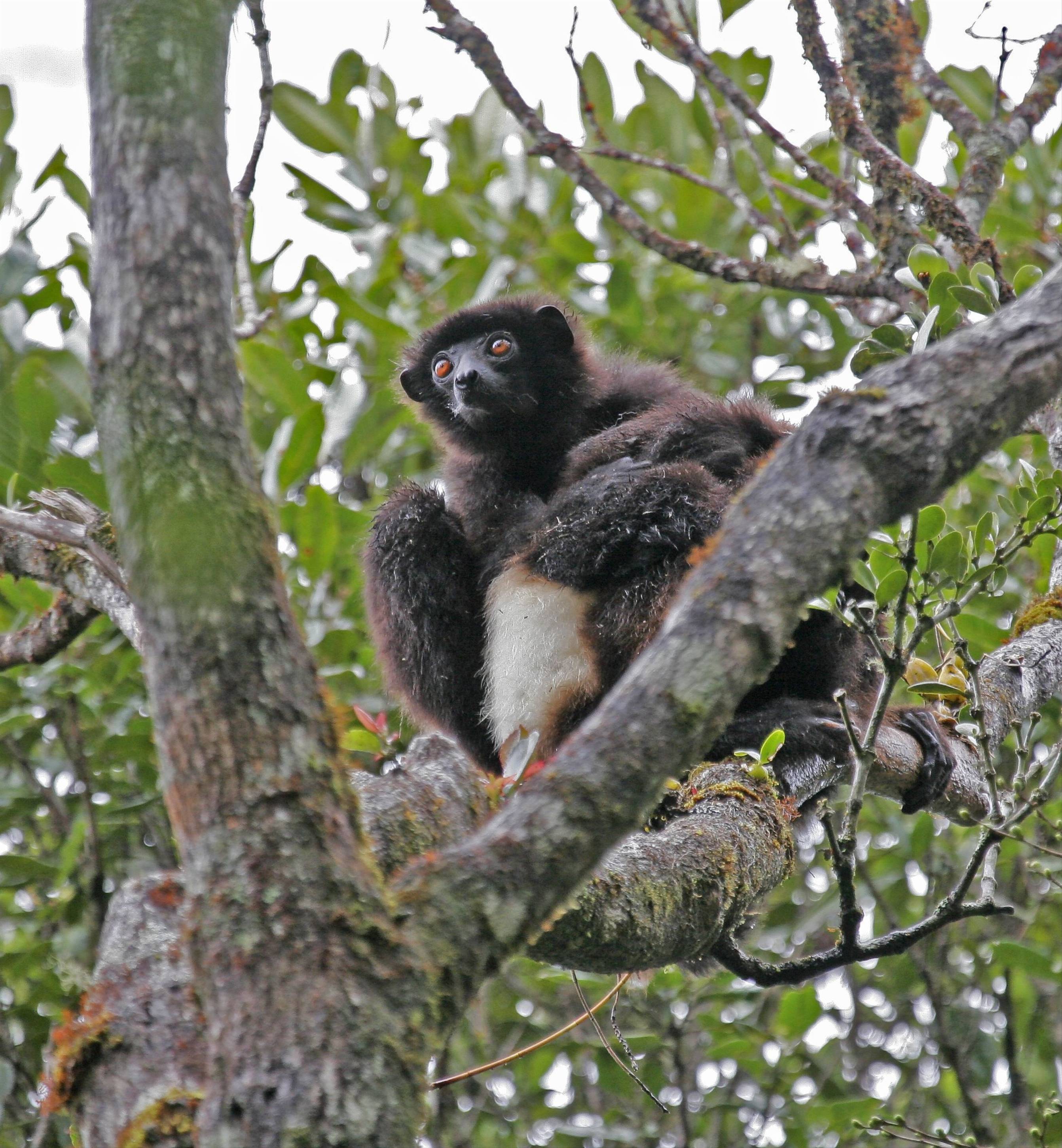 October 2023

Our recent wildlife cruise to Brazil's Pantanal National Park delivered numerous highlights in this highly biodiverse region. Tour leader, Matt Eade, goes on to say: 'During this 11-day holiday, of which six nights were spent aboard the superb Panoramico vessel, we encountered nine different Jaguars on four skiff excursions in the core area for these big cats. Other boat trips enabled us to find the highly sought-after Giant Lily Pads, numerous Giant Otters and Capybara, plus explore the remote waterways within the Pantanal National Park itself and enjoy sundowners a mere 5km from the Bolivian border! Many species of birds were also found, with group favourites comprising Hyacinth Macaw, Toco Toucan, Sunbittern and Red-billed Scythebill. Our excellent local leaders, combined with fantastic accommodation and food throughout, provided us all with a thoroughly enjoyable holiday to this famous, yet remote, location in the heart of South America.'

View tour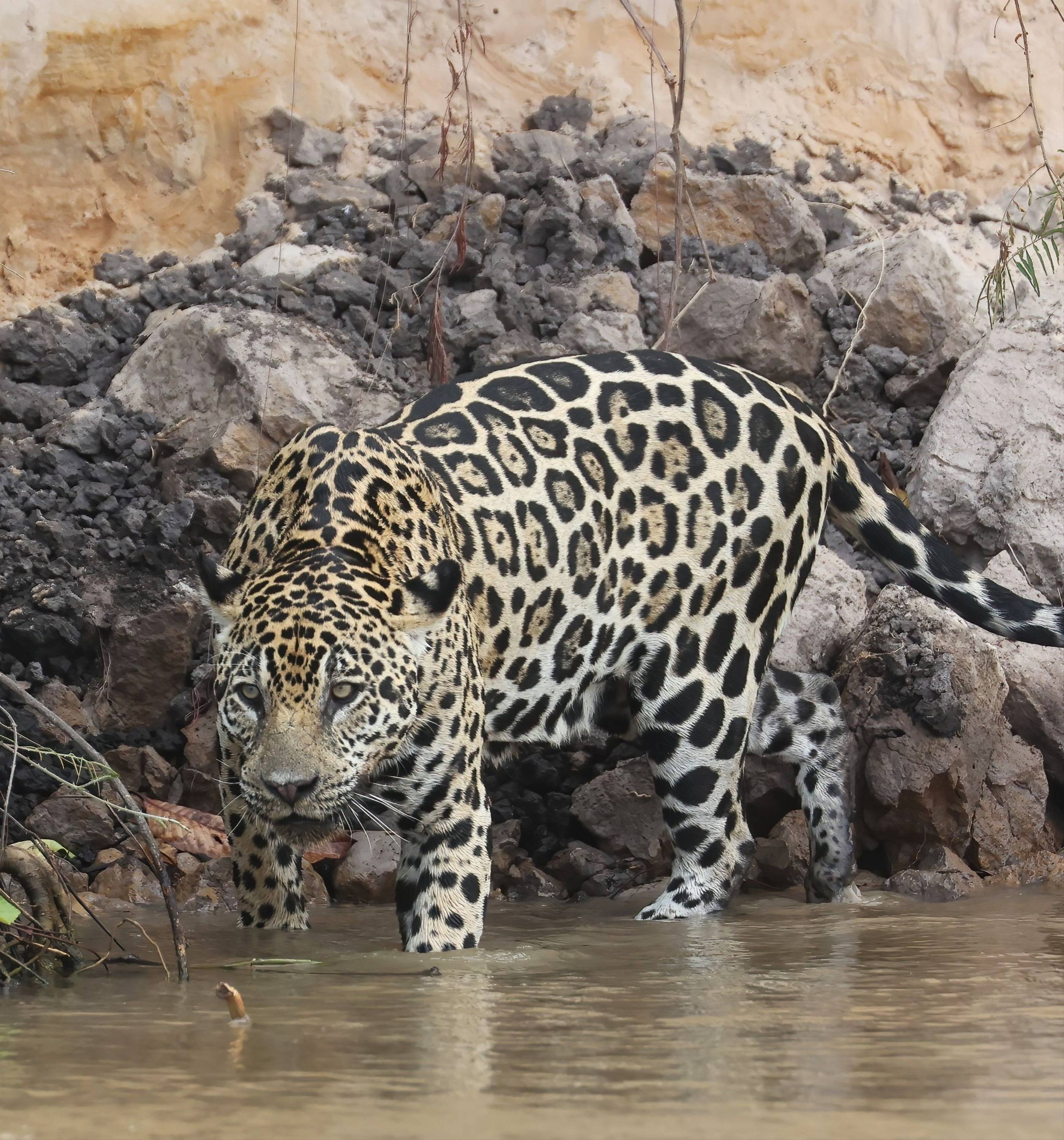 October 2023

'"Islay & Mull in Style" – the very words conjure up images of geese, raptors, Otters, bellowing Red Deer stags and, perhaps, the legendary peaty whisky' writes tour leader Andy Bunten. 'On our trip this October these images became a reality!

On Islay, the Queen of the Hebrides, the geese had poured in and we were treated to spectacular flights of beautiful black and white Barnacle Geese thundering into the air, sounding like an express train, as a huge raptor glided over. More subtly, but equally smartly, plumaged Greenland White-fronted Geese lurked in the marshes. Red-billed Chough frequented the sand dunes and flocks of Twite the fields of quinoa.
Islay also produced our first Otter, with Mull providing another seven sightings of these glorious, sinuous, sleek, amphibious beasts. Mull also gave us wonderful views of soaring Golden Eagles and the massively winged White-tailed Eagles conveniently landing in nearby trees to allow ideal views.
Hen Harriers, so tragically rare in England, seemed almost common here and watching the buoyant, twisting, turning flight of these wonderful birds was a real privilege. Add to this wildlife mix two lovely hotels with magnificent food and I think we can safely say we did, indeed, do Islay and Mull in Style!'

View tour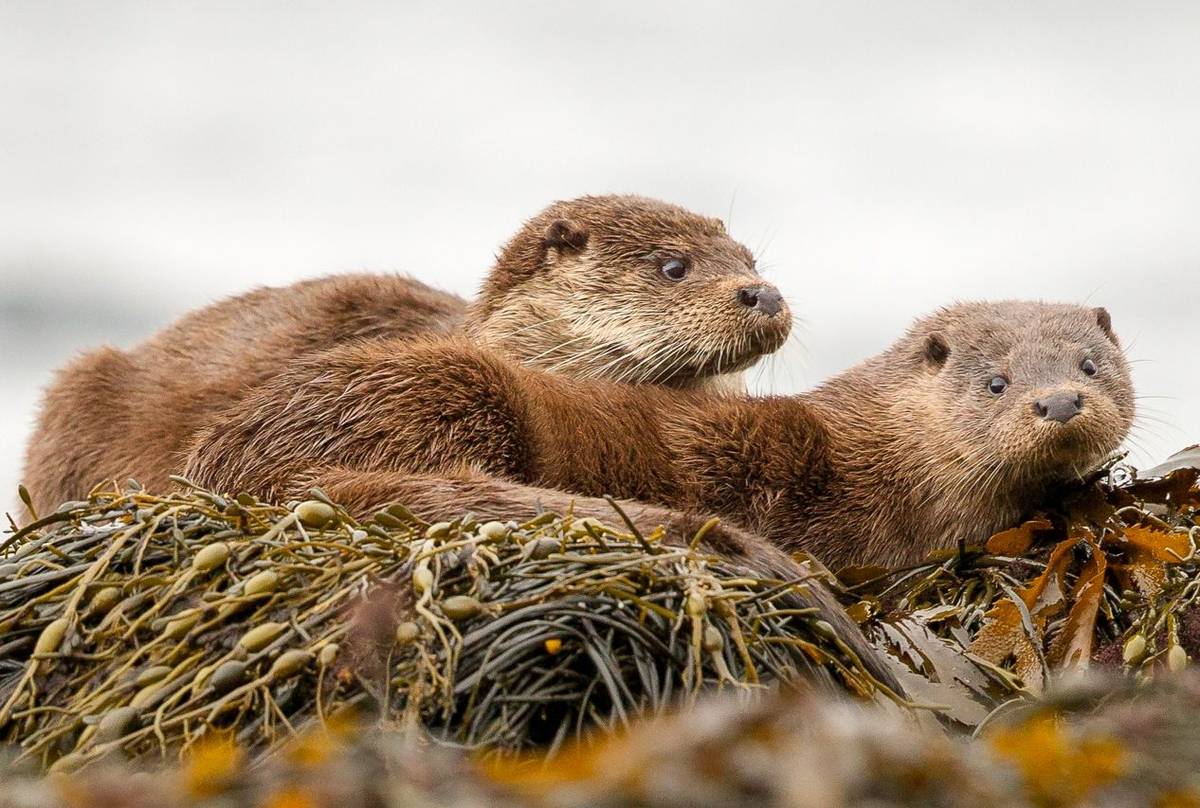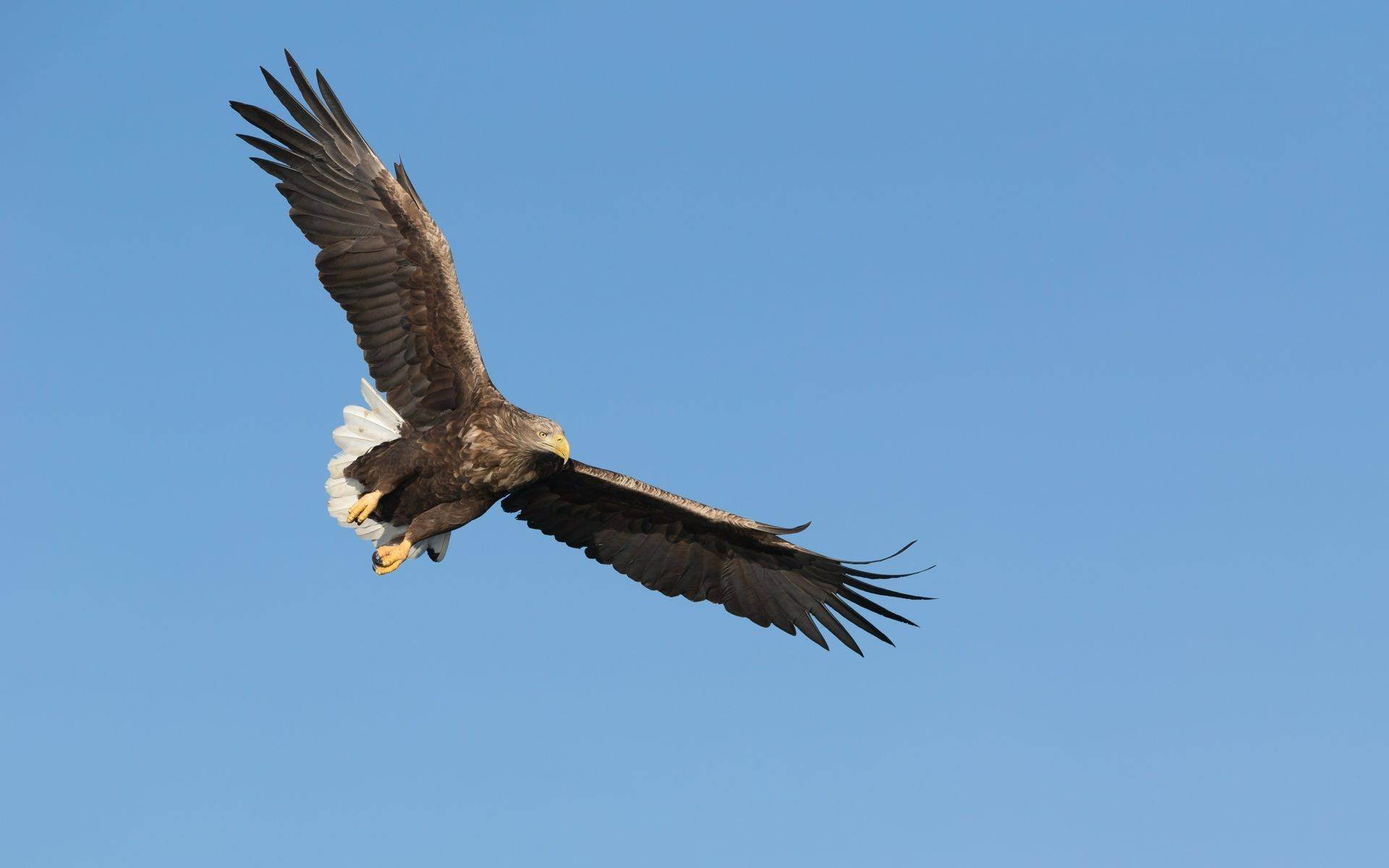 October 2023
'After the initial hiccup of our planned ferry being cancelled due to bad weather (and the office pulling out all the stops to provide backup accommodation so we could travel the next morning), the weather then behaved and we enjoyed a fabulous week touring Islay' writes tour leader Neil McMahon. 'There were flocks of geese in the ever-green fields, raptors at every turn, a selection of mammals which included three Otters and of course the legendary Islay hospitality! We fitted in a whisky tour with a very enthusiastic distillery guide, enjoyed a sunny beach picnic on the rugged island of Jura, some hikes out to Ardnave and around the Oa and even some night drives for super-close deer and fabulous Barn Owls. Our first eagle was an adult White-tailed Eagle carrying a recently slain hare and we were fortunate enough to encounter a vagrant to the island in the form of a Lesser Grey Shrike which would fly along the stone walls and fence lines to pose for us.
Our evening meals were taken at a local restaurant and also a village bistro with excellent food, local brews and of course an extensive choice of single malt whiskies to sample! In addition to the abundant wildlife, we visited a local woollen mill and the lovely historic site and cross at Kildalton. A calling Yellow-browed Warbler on Jura represented the first record for the island and other bird highlights included all three common divers, seaducks, Choughs, Twite and lots of Hen Harriers.'

View tour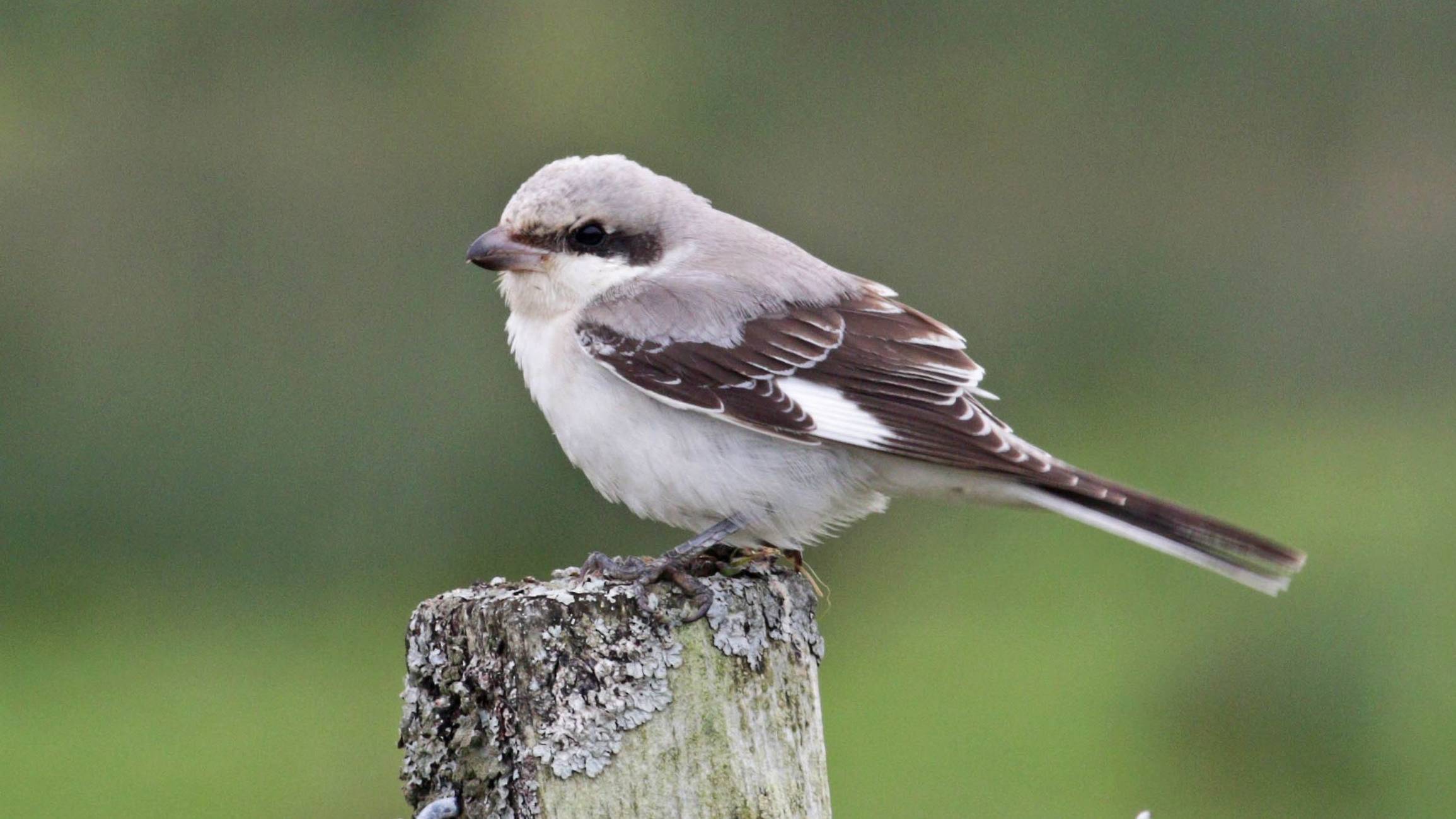 Lesser Grey Shrike © Neil McMahon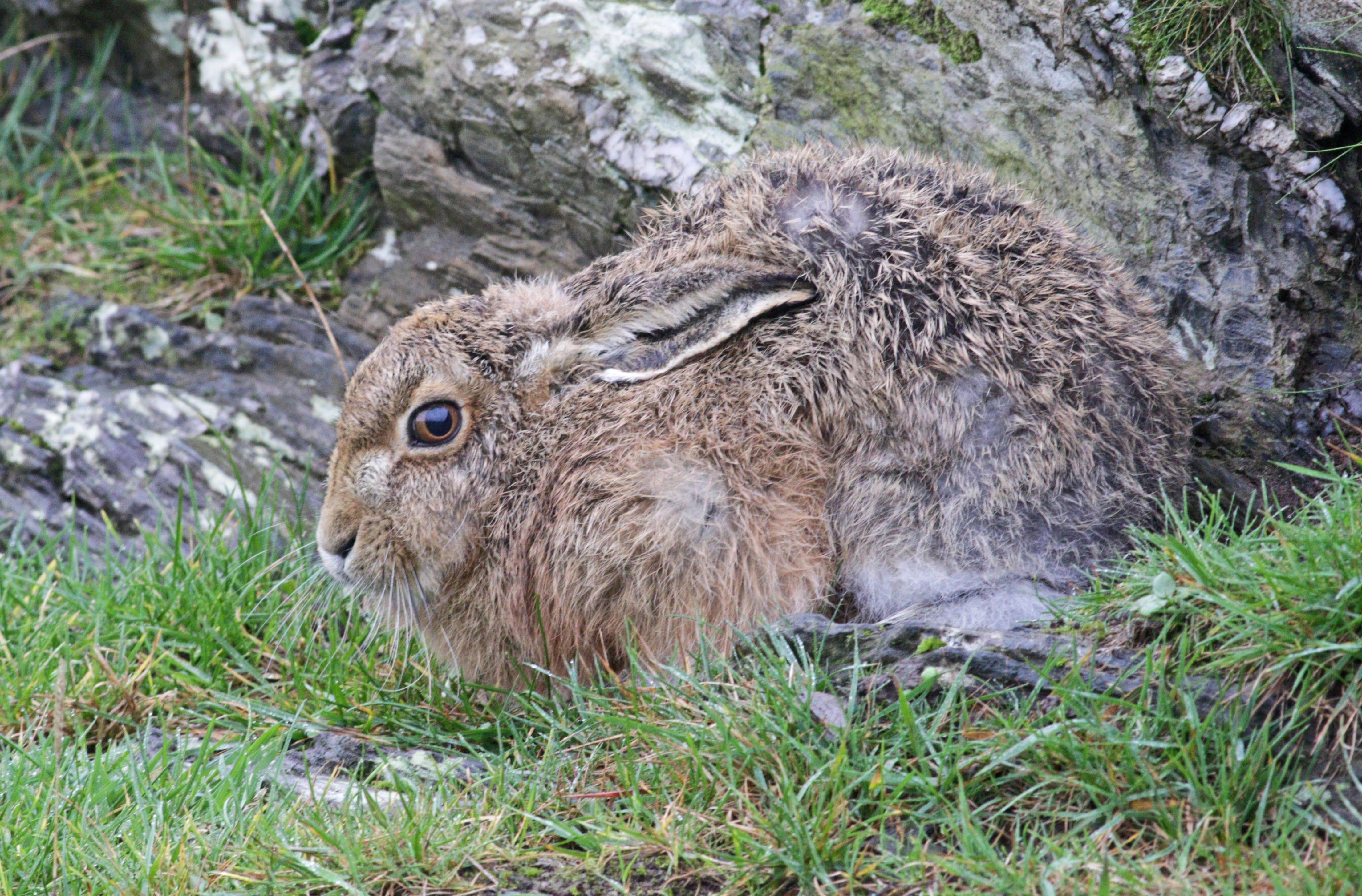 Brown Hare © Neil McMahon
October 2023
'During the course of the week, we endeavoured to find the special wildlife of Mull and enjoyed multiple sightings of both White-tailed and Golden Eagles and almost daily sightings of Otters' writes tour leader Neil McMahon. 'Leaving Oban, Black Guillemots and Eiders were in the harbour and during the ferry crossing we encountered pods of Harbour Porpoise. With one White-tailed Eagle flying over the road on our way to Oban, we then saw another on the ferry approach to Craignuire before arriving on the beautiful, rugged island of Mull and driving north to our hotel in Tobermory.
We visited the island of Iona on one day where, amongst other things, we enjoyed a beach picnic, a wander around the Abbey and a vocal flock of grazing Barnacle Geese.
Red and Fallow Deer, Harbour and Grey Seals, Hedgehogs and Irish Hares were all tracked down and we enjoyed good views of them all. Our little group became obsessive night drive specialists and our evening forays yielded a close nocturnal sighting of an Otter, Woodcocks and no fewer than four species of owl, mostly by the roadside.
In addition to the eagles, we enjoyed plenty of hunting Common Buzzards, Hen Harriers and Sparrowhawks and, on our last full day, came across a feeding Minke Whale in Loch na Keal. We finished our tour securing views of Ring Ouzel, many winter thrushes, a flock of Waxwings and even a Hawfinch, before going our separate ways with vivid memories of our special week amid the splendour and dramatic landscape of Mull.'

View tour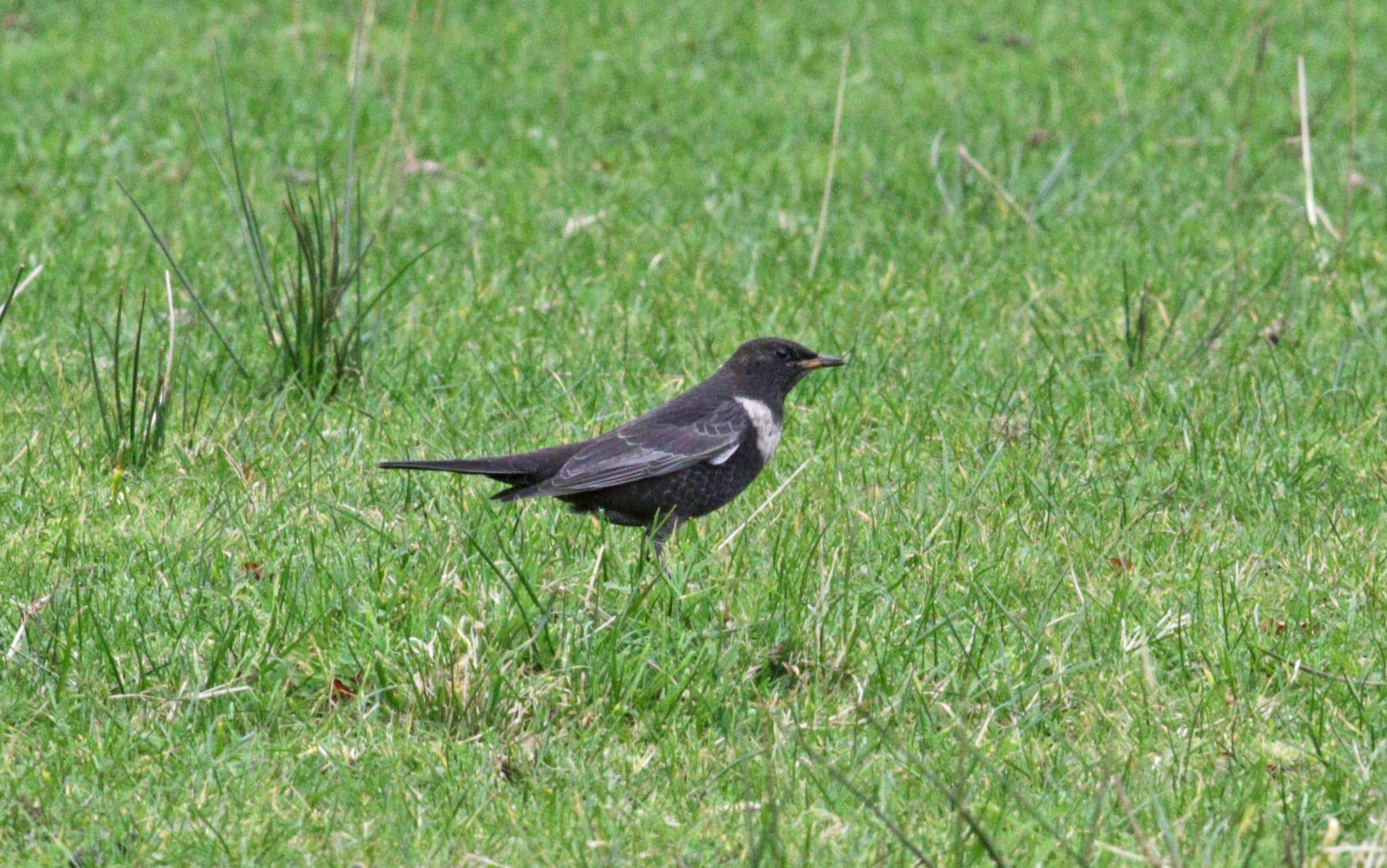 Ring Ouzel © Neil McMahon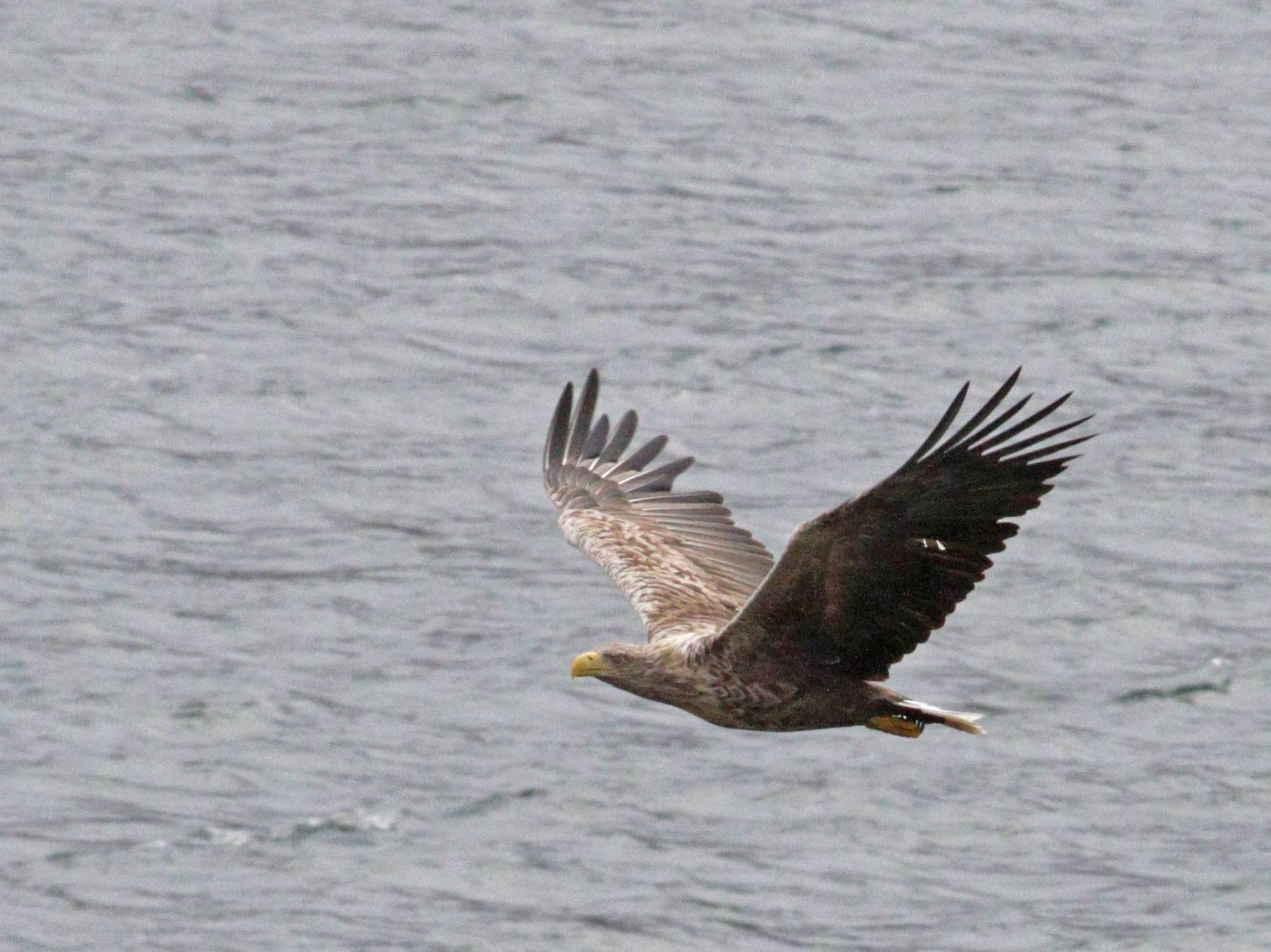 White-tailed Eagle © Neil McMahon