Entry to the Naturetrek 2018 Writing Competition by Sharon Toop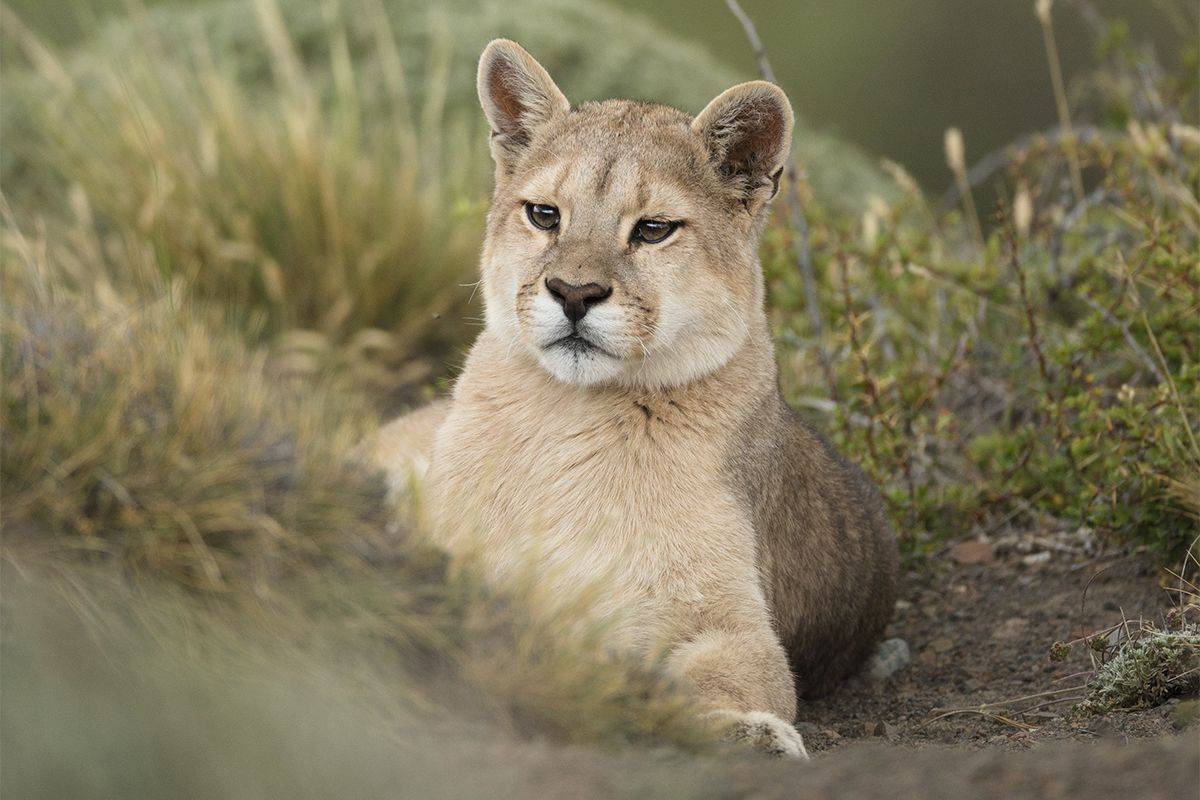 Puma, Chile
Cats are my passion, although it was more in hope than expectation that I booked Naturetrek's 'Just Pumas' holiday to Chile's Torres del Paine National Park; just one Puma would satisfy me!
I couldn't believe my luck when, on our first morning, we saw a Puma by the roadside just 30 minutes after leaving our hotel. Although still dark, we watched from our vehicle as it moved out of sight up the hillside. A little later we were scanning the mountains, when we had a distant but clear view of another Puma strolling along a ridge. Two cats already; I was very happy. Little did I know then that I'd be privileged to spend hours watching many more different Pumas during our time searching for these beautiful cats with our guide, Sebastian, and tracker, Jorge. 
Entry to the Naturetrek 2018 Writing Competition by Dorril Polley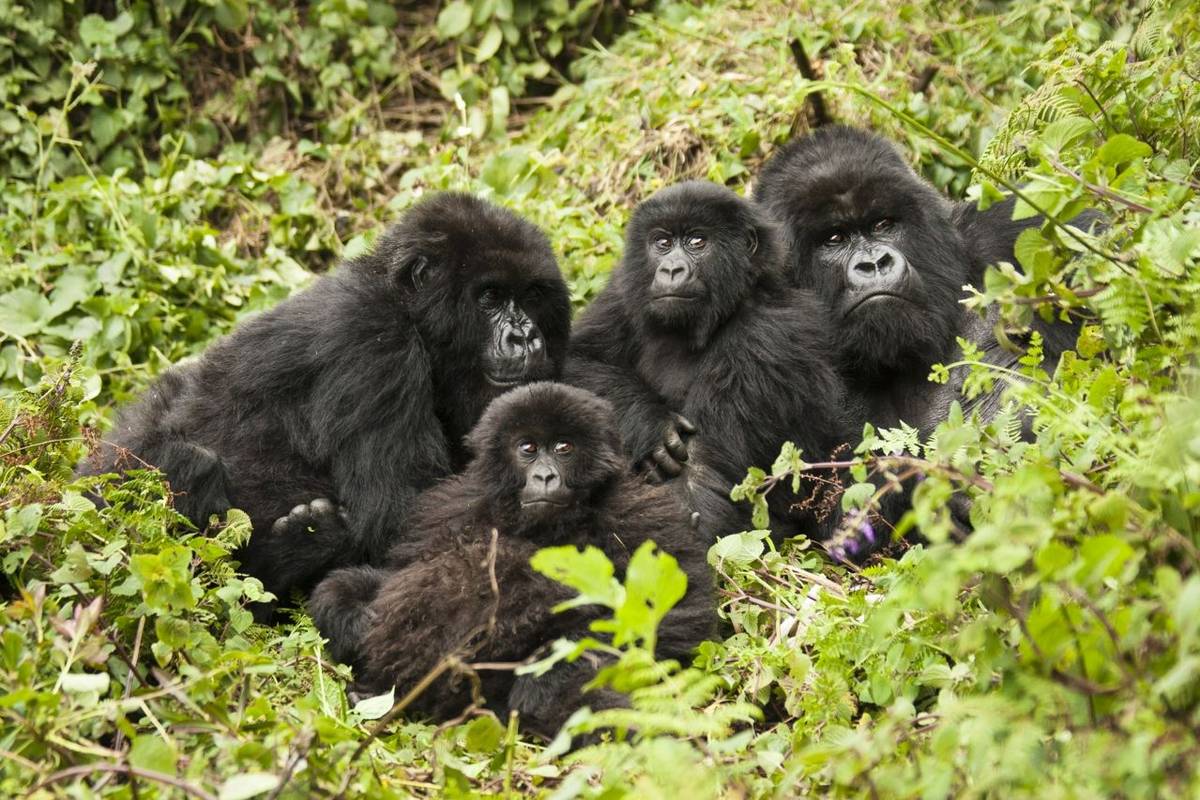 Gorillas, Uganda
The three of us had been nursing concerns all year, were we fit enough to do this? Would the heat and humidity be too much?
After an early breakfast we walked the short distance to the Park Ranger's office for a briefing prior to the Gorilla trek. We were assigned to Group H which was led by a wise old guide called Medi. He had been with the Bwindi National Park since 1991 when it was created. At that time it was estimated 250 Gorillas lived in the forest, whereas now the population is in the region of 450.
Read more: Gorilla Trekking in the Bwindi Impenetrable National Park
Entry to the Naturetrek 2018 Writing Competition by Anne Balfour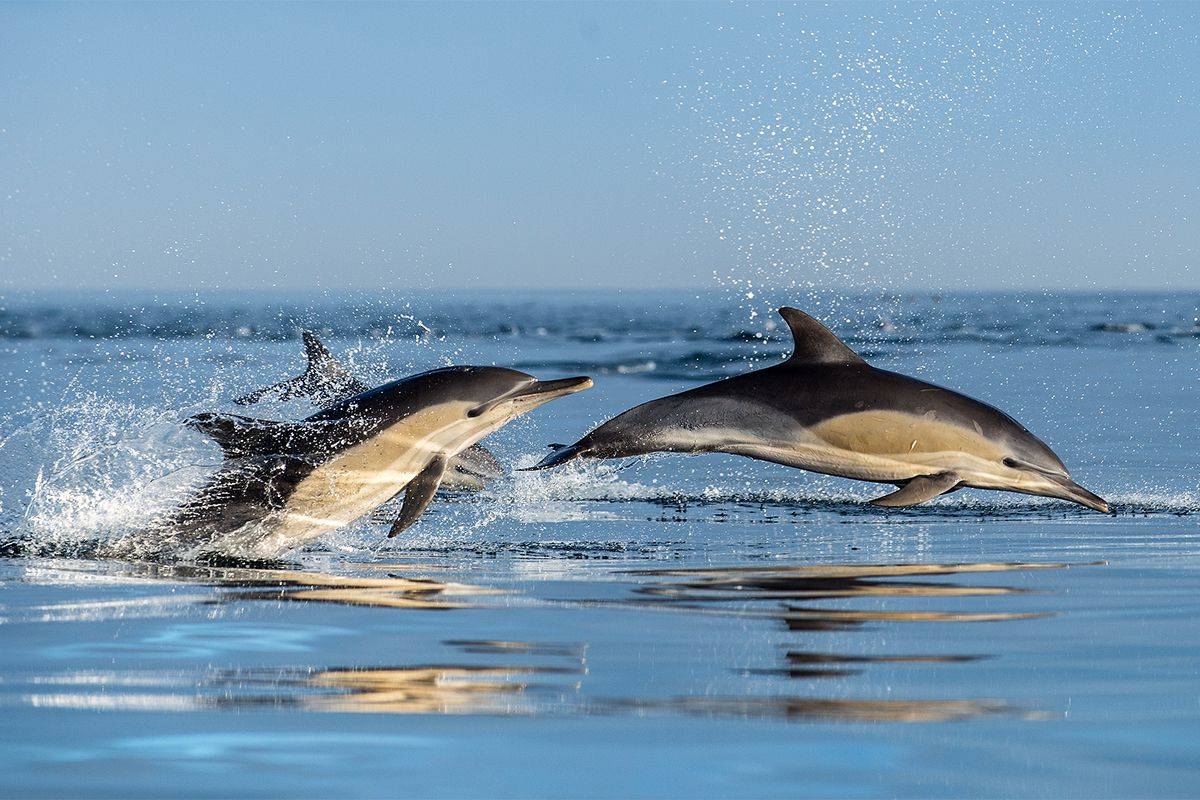 Long-beaked Common Dolphins, Galapagos
I flew up from my seat. The seat in front of the bridge, overlooking the sea ahead of us, which I had dutifully occupied for the last three days during every crossing we'd made up the west coast of Isla Isabela. Juan, our guide, had told us that this was the best place in the Galapagos to see cetaceans. And with his 30 years of guiding experience and celebrity-like status in these islands I had no reason to doubt him. However, up until this moment I had seen nothing more than the distant splash of a Manta Ray re-entering the water with a crash, having leaped high into the air in an attempt to dislodge unwanted passengers. But here, now, on the horizon in front of us, I could see something. Something different. These weren't splashes. They were blows. There were lots of them. And we were heading straight towards them.
Entry to the Naturetrek 2018 Writing Competition by Jan Briggs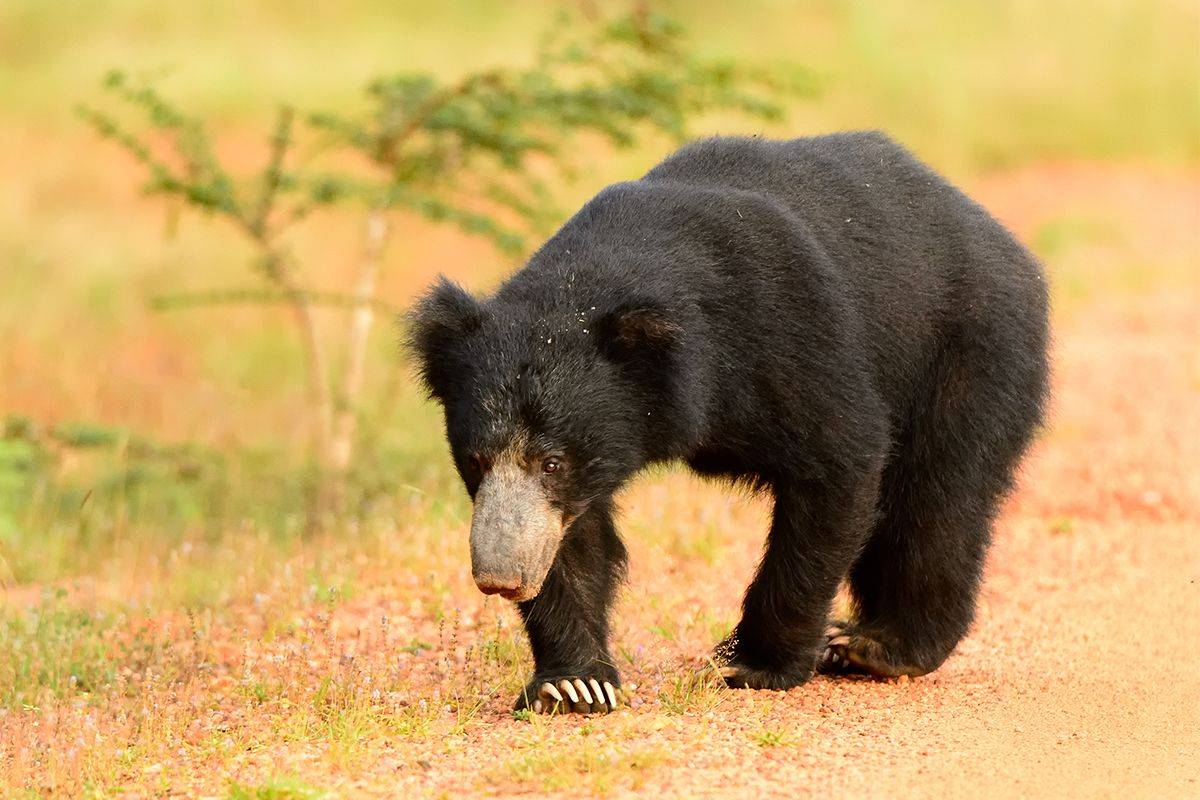 Sloth Bear, India
We're driving in the buffer zone at Satpura. The light is beginning to fade for photographs and weariness from two weeks of rising at 5am is setting in. A gin and tonic beckons after another successful day of wildlife viewing. Suddenly, Dev whispers excitedly "Bear, Bear! With two cubs!"
We look up, cameras raised, unable to believe our luck, as a clear view of this creature has so far eluded us on our adventure through four national parks in Maharashtra and Madhya Pradesh. And yet, there she is – a beautiful black Sloth Bear, her hindquarters facing us as she's digging in the dirt, with two gorgeous 2- or 3-month-old cubs playing around her. As the minutes pass, she gradually turns around and looks at us and, to our delight, doesn't take her cubs and leave us, but instead talks gently to them and seems content to stay put, occasionally checking us out with her bright little eyes. Now we can see the white blaze on her chest and admire her long pink snout and amazing manicured nails, so well adapted for digging out termites and other bear delicacies.
Entry to the Naturetrek 2018 Writing Competition by Chris Collins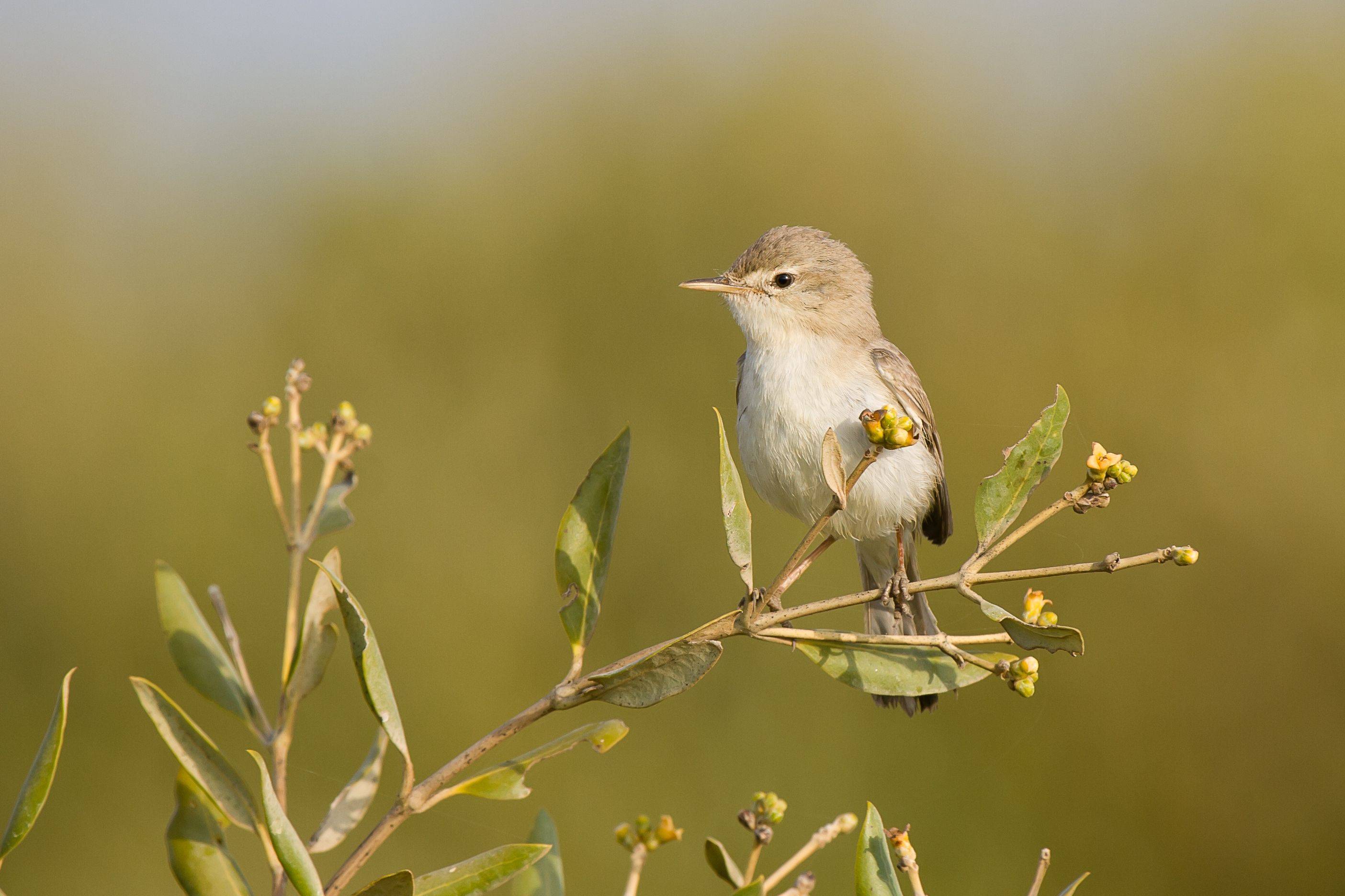 Syke's Warbler, Kazakhstan
It may seem unusual to begin an article on a Naturetrek birdwatching holiday with a mention of trees – but bear with me!
Kazakhstan is a massive country – some 11 times larger than the UK – with a huge variety of spectacular scenery. Whether it was the majestic Tien Shan Mountains in the east of the country, the seemingly endless steppe grasslands or the splendid Kazakh semi-desert, our Naturetrek tour enabled us to sample much of this. We experienced wonderful birding and other wildlife sightings ranging from Golden Eagles soaring over snow covered peaks to, at the other end of the avian scale, tiny White-crowned Penduline Tits nesting over small lowland streams.