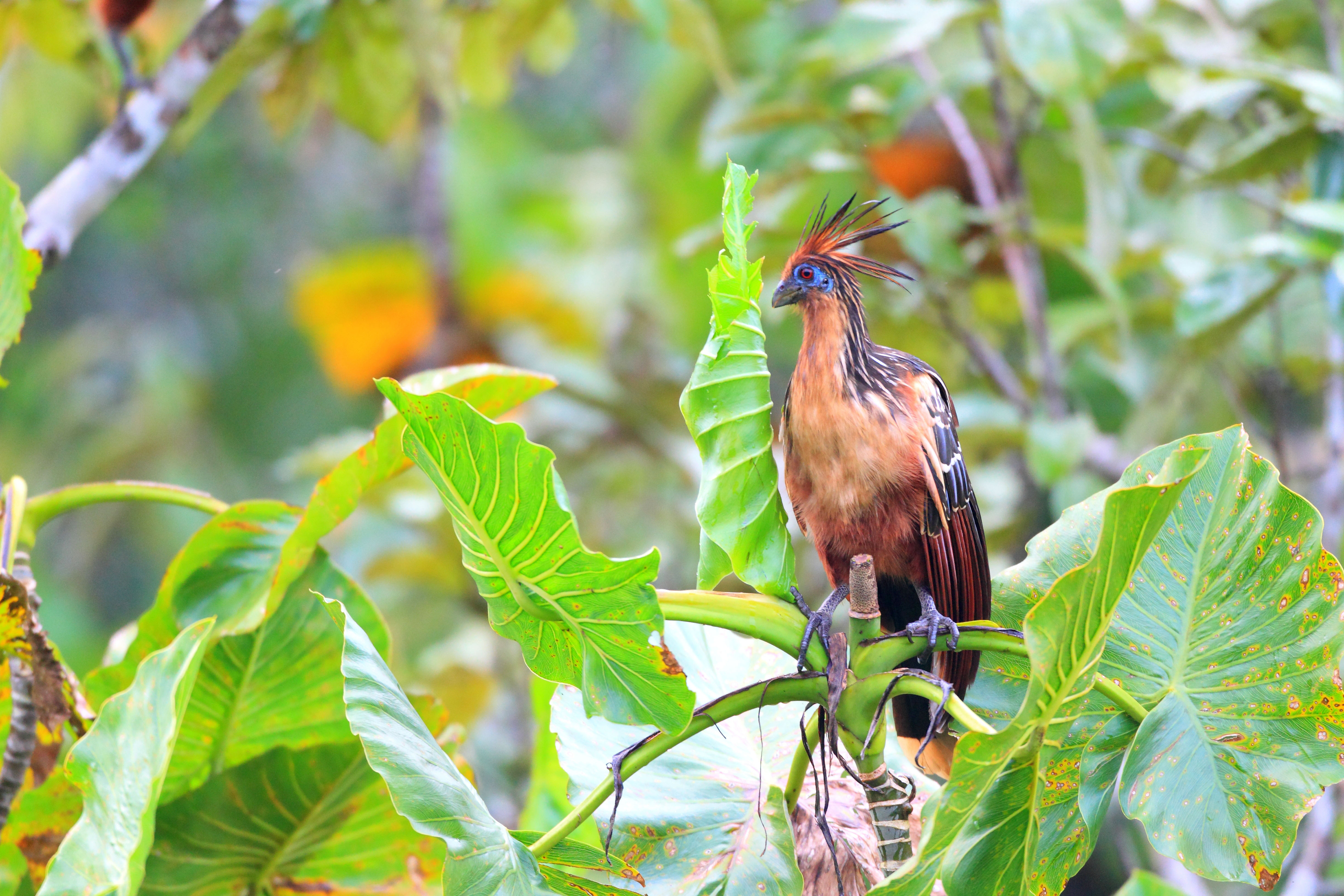 Image: Hoatzin
You have to see this bird to believe it. A featherless bright blue face with a beady maroon eye, topped by an orange feather Mohawk, attached to a plump oversize chicken body.
Who put this bird together?
And then, consider this. Hoatzins digest their food like cows; their young hatch with claws on their wings to help them cling to branches over water; and when an adult attempts flight it lumbers like an overloaded plane.
Read more: Creek Clowns - Hoatzins of the Amazon by Yvonne Butorac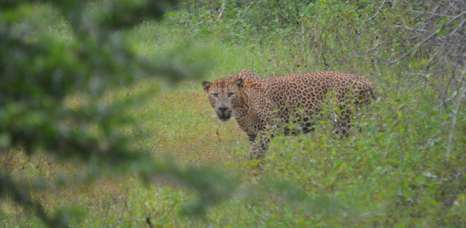 Leopard by Andy Smith[/caption]
My eyes constantly interrogated the thick scrub as our jeep negotiated the rough track. We were running out of time and the light seemed to be fading. Light drizzle began to fall and the realisation that our goal might be missed was now becoming a distinct possibility. I contemplated the evening spent in quiet anguish with only a final morning game drive left.
But this was Yala National park in southern Sri Lanka. A place reputed to have one of the world's highest concentrations of this big cat that was so high on my wish list. The park is dissected by tracks, between which are dense areas of of forest and scrub, the domain of Panthera pardus kotiya. The Leopards in Yala have large undisturbed areas in which to hunt and tall, large limbed trees in which to doze away the heat of the midday sun. Jeeps keep to the tracks and there is no doubt which mammal struts his stuff here.
I tried to put my day into some realistic context. We had already seen over 90 species of birds. Highlights had been the globally threatened Lesser Adjutant, a crazy looking bird with a punk hair style. A pair of magnificent Black Eagles had buoyantly circled over our heads, and now my new favourite bird, an exquisitely coloured Indian Pitta had graced a forest glade.
With all these gems why was I feeling so unfulfilled? We had also been blessed with a group of three Golden Jackal that frolicked on the edge of a marsh and to cap it all our lunch stop produced one of the hardest to see mammals of Yala. While we tucked into our sandwiches one of the guides was still working. Scanning the distant granite inselberg (Tor) that loomed above us he had spotted a fine adult Sloth Bear. To have seen this creature so well was something I had not expected.
We were now driving to a view point and seemingly not hunting our quarry. This seemed like wasted time and desperation was mounting. It turned out to be the best vantage point from which to view a huge granite Tor that uncannily resembled an elephant. Well we are here, so I might as well photograph it, and as an afterthought, maybe it will bring good luck.
We drove on, still searching. The drizzle stopped and the light improved, surely a good omen. As we rounded a bend another jeep approached and stopped. A Leopard had just been seen crossing the road. We now hastily made for the other side of the block of forest, our aim to intercept the Leopard. Our problem was how to spot such a well camouflaged creature in its natural habitat.
Where to look was my predicament. I felt inadequate in this alien landscape, so different to my local patch. As we waited the expectancy was palpable and then I saw a movement. A long curved vine-shaped tail moved between the dense scrub. My mind tried to rapidly compute what I was seeing. At moments like this everything is so vivid and time stands still. You are witnessing an event that will remain in your memory for ever, but you are also trying to avoid making a fool of yourself. What other animal had such a tail? Not a deer or boar, a langur, yes, but this seemed so cat like. At last I had sorted out my thoughts and I shouted, 'Leopard!'.
Our guide was quickly on to it, and exclaimed, 'Good spot!'. The jeep moved so that on his chosen path he would have to cross a gap in the scrub. Seconds later my camera was firing away, my fingers desperately trying to set the manual focus. This was my chance. This was the moment. The large male Leopard majestically strode across the open space and momentarily hesitated to glance in our direction. He then moved into denser vegetation and looked up into the trees. My camera continued to fire as my heart pounded. Eventually he lay down and rested. We changed position on the track, trying to anticipate his next move. Then he was gone. Slipped away like a phantom.
Wow, what an encounter. An incredible reward and far exceeding what I had imagined. I cannot begin to describe the wonderful warm glow that filled my heart as we drove back through the rapidly failing light.
That evening I nervously reviewed my photos. Considering the range and obscured view, I had some great shots. When the photos were played back it was like a video, capturing the languid movement of this splendid carnivore. So - my dream realised and images that would live long in the memory. Even a shot of that first image, a Leopard's Tail!
For further information about our 10-day 'Sri Lanka's Blue Whales & Leopards' holiday please visit the tour webpage.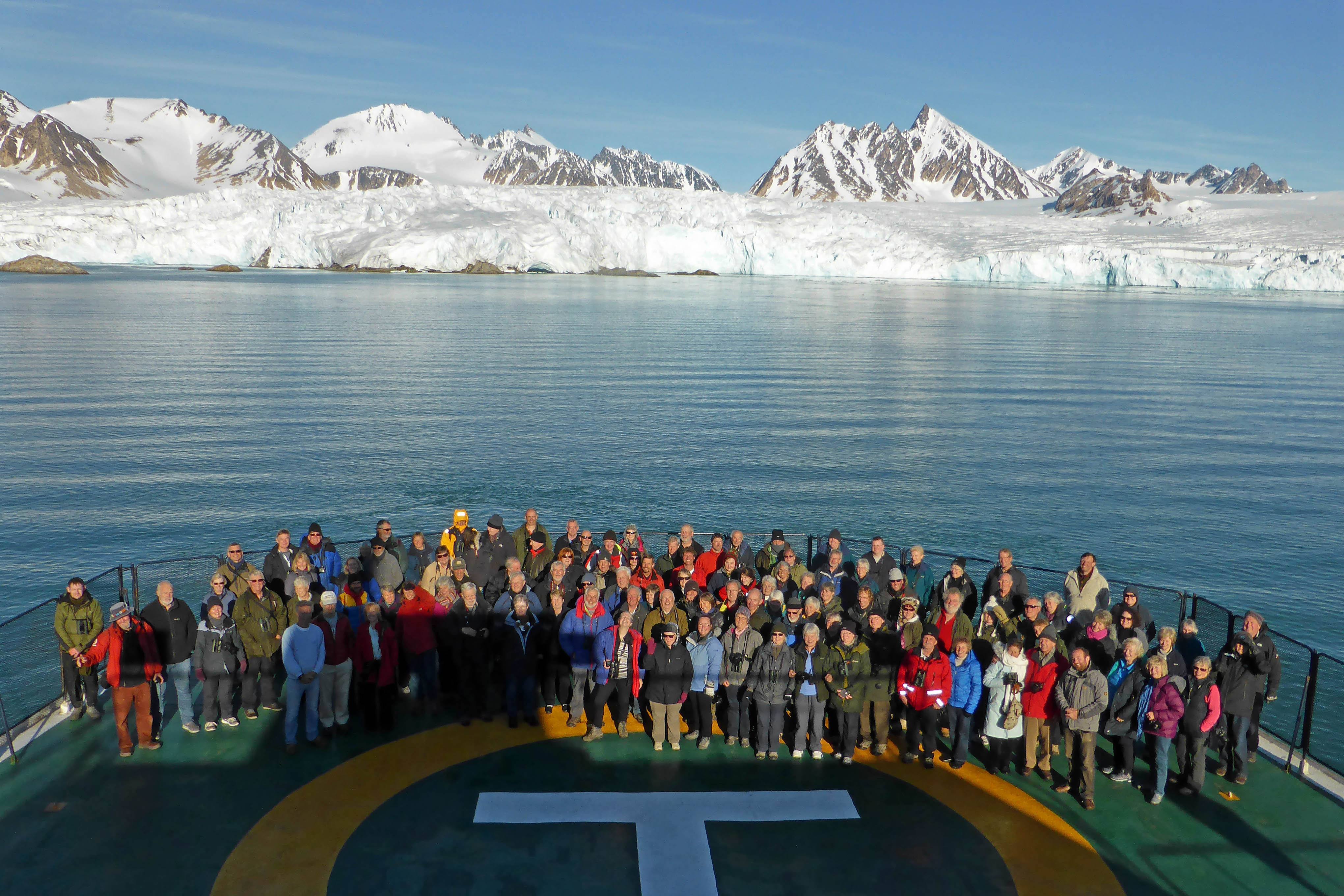 Image: 2015 Spitsbergen Naturetrek Charter
We were divided into three groups: the Hikers, the Enthusiastic Walkers and the Leisurely Walkers. The ship's doctor, Veronique, attached herself to the Enthusiastic Walkers on the grounds that since this was the largest group, they would statistically have greater need for treatment. Her logic was thwarted, however, when the Enthusiastic Walkers split into two groups: the Very Enthusiastic Walkers and the Not so Enthusiastic Walkers. This division enabled the Hikers to reach the mighty glacier wall at Esmarbreen, the Very Enthusiastic Walkers to track reindeer at Blomstrandhalvoya, the Not so Enthusiastic Walkers to spend time estimating the speed of glacier movement, and the Leisurely Walkers to become expert in the 18 or so varieties of minuscule saxifrages found within 50 feet of landing sites and which will undoubtedly come to dominate the landscape once global warming has had its wicked way with the polar ice-cap.
Eventually, the Leisurely Walkers also split into two groups, the Not so Leisurely walkers and the Very Nearly Stationary walkers. The latter group retired to the bar and ship's bridge where they became expert in spotting Blue, Fin and Humpback whales 'in directions no one else was looking'.
All groups combined for a Zodiac excursion to experience the thousands of Brünnich's Guillemots at the colony at Alkefjellet. This involved dodging guillemot poo – a remarkable airborne substance resembling araldite which is attracted by four-stroke engines. It has the ability to eat through Gortex, weld camera parts together and (according to Veronique) is also a source of potent avian parasites.
At 80 degrees 47 minutes north, 5 Polar Bears were feasting on a Bearded Seal – possibly the highlight of the trip for everyone, except the seal. And at Smeerenburg, a group of Walrus was spotted sunbathing on the strand. Everyone got great pictures of flatulating animals – some even including the Walruses. At Fugelsongen we enjoyed being surrounded by thousands of little auks and to hear their chicks calling for their parents. Meanwhile, the Nearly Stationary Walkers spent their time Zodiac'ing around with magnificent views and myriads of birds flying overhead.
A lady hiker, envious of the lifestyle and Bombay Sapphire being enjoyed by the Very Nearly Stationary Walkers, decided to switch groups and was followed by like-minded friends. Birders from the hikers enticed birders from the Not so Enthusiastic Walkers with stories of the Ivory Gulls etc they had seen. Group boundaries were overlapping and things were getting complicated. A very-nearly-not so-enthusiastic-walking-birders group was proposed, but defeated on a re-count. Overall, a good time was had by all.
Philosophical questions remain: 
Why does a Bearded Seal only have a moustache?
Which was named first, the Common Guillemot or the Brünnich's Guillemot?
How come we lost weight despite three excellent meals a day?
Our sincere thanks go to all the Naturetrek guides and all the staff on Ortelius for their amazing knowledge, boundless enthusiasm and ability to ensure that everyone was catered for and had a brilliant holiday that none will forget.
For further information about our 11-day 'Spitsbergen Wildlife Cruise' please visit the tour webpage.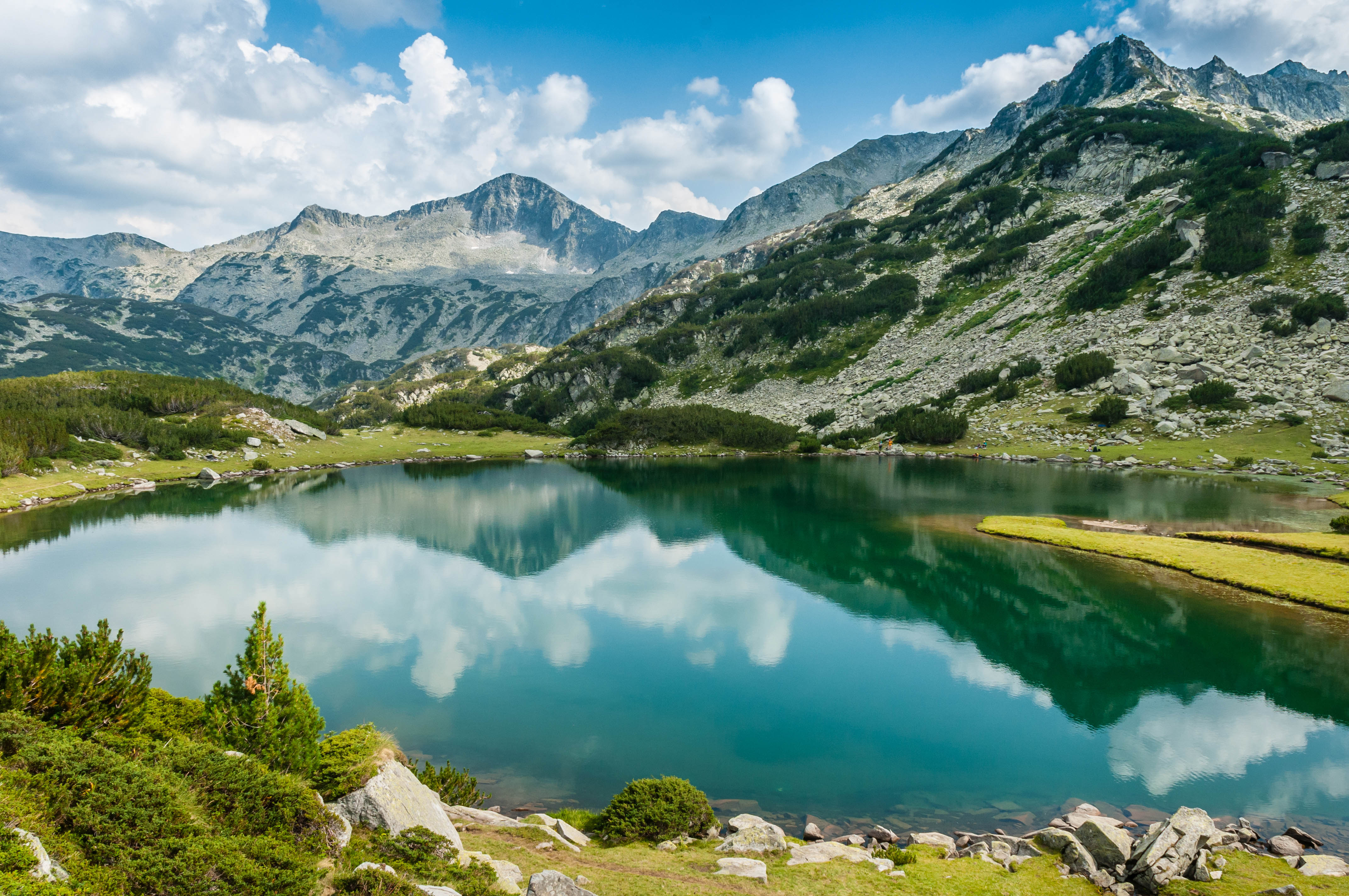 Image: Pirin National Park
We're keen independent walkers, but for a holiday in three mountain areas of Bulgaria we're so pleased we went in a small, friendly group with two expert guides, Vlado and Andrew.
We knew we were in a completely different place when we reached our first hotel, in the midst of the extensive woods of Vitosha National Park and with a view over Lake Studena. Originally a hunting lodge for communist leaders, it was very spacious, and the hall and dining room were decked rather gruesomely with a wild boar's head and numerous deer skulls with antlers. Each of the downstairs bedrooms still had a gun cupboard (empty)! Wandering outside by ourselves, we found a huge flowering Philadelphus alive with hundreds of Marbled White butterflies, and not far away we were fascinated to watch a young woodpecker being fed beakfuls of the butterflies by its parent.
The next day's outing was typical: in an attractive river valley there were so many plants in flower that we could hardly keep up with all the names, as well as trying to identify new butterflies and birds. After an ample picnic on the river bank, we moved on to another quiet country road where Vlado knew there was a rare species of orchid. In third area he showed us many more flowers, including a dark red knapweed, Centaurea immanuelis-loewii, a species found only in Greece and Bulgaria and listed as 'vulnerable' because populations are fragmenting. While we were here, we heard a strange bird calling which Andrew told us was a Corncrake – really exciting as it was the first time we'd ever heard it.
On the drive south to our second hotel, we visited the remarkable Rila Monastery where a few buildings survive from the early 14th century. However, most are from the mid-19th century, and the site is described as a masterpiece of Bulgarian National Revival architecture.
We loved the Pirin Mountains National Park where we had glimpses up to the bare marble top of the highest mountain (2,900 metres). Again, we revelled in the rich variety of flowers, including bright groups of gentians and orchids, and the interesting insect visitors on some of them. With Andrew's help, we enjoyed watching a Nutcracker, and other birds. Early next morning, when we looked out of the hotel window in Bansko, we saw several elderly women picking wild flowers on the unused area below. Vlado explained that it was 'Enyovden' (herb day), when certain flowers are thought to be especially potent, especially those picked at sunrise. Our second day in the Pirin Mountains was very rewarding. Starting at the chalet at 2,000 metres, we climbed upwards on a rough track, and eventually reached a wide vista: mountains above us and a wide stream rushing through the rocks, with a wooden bridge for walkers – a perfect place for group photos (these would be very suitable for adverts for Tilley hats!). We eventually reached about 2,200 metres where we saw plants typical of the high alpine zone, before we descended.
Driving next day to the Rhodope Mountains in the south, we passed through villages with storks on nests and feeding in the fields. At a stop to enjoy a flower-filled meadow we heard quail, then saw them flying. Also here, I had the memorable experience of a butterfly sitting on my hand for almost 5 minutes while I walked. Andrew said it was a Glanville Fritillary, and he also identified a rare copper butterfly and a Chimney Sweeper moth (completely black) – all firsts for us.
Before we visited the Trigrad Gorge, Vlado had heard that a Wallcreeper had been seen near the entrance. As we approached, we saw a man with huge camera who told us that he and his guide had been there for 3 hours, but without a sighting of the bird. On cue, it appeared on the rock above us, creeping up a slit, then flew over our heads to do the same on the rock at the other side. Its red patches were clearly visible. We were all thrilled.
Other highlights in the gorge were the waterfalls dropping down into Haramiyska Cave where evidence of Neolithic culture has been found. On the damp rocks were patches of purple-flowered Haberlea rhodopensis which is endemic in the Rhodope Mountains and a few other mountains in Bulgaria and Greece. Also, on a small area of flat land was a plot of cultivated Sidertis scardia, with yellow flowers – interesting because its leaves are used to make the herbal tea we'd enjoyed at several places.
At the end of the guided trip, we added two days in Sofia where we learnt much more about Bulgaria's history and culture. Altogether a memorable holiday.
For further information about our 8-day 'Bulgaria - Flowers of the Balkans' holiday please visit the webpage.
Image used under licence from Shutterstock.
Spirit Bears, Grizzlies & Humpbacks – Cruising the Great Bear Rainforest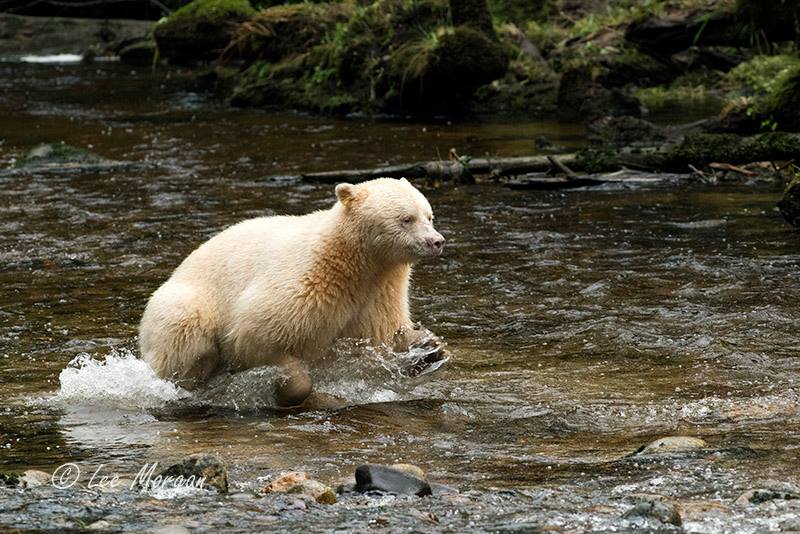 Image: Spirit Bear (Lee Morgan)
Situated to the north of Vancouver Island, the Great Bear Rainforest covers countless thousands of square miles of uninhabited Pacific British Columbia. This wilderness is a land of mountains clothed in old growth forest, from their misty tops down to the rocky-edged waterline – Sitka Spruce, Western Hemlock, cedar and Red Alder dripping with lichens and beards of trailing moss and ferns. This forms a virtually impenetrable habitat to man, but is home to Wolves, bears, eagles, ravens and a vibrant natural community of other forest creatures. On overcast days the saw-tooth edged headlands of trees march away into the distance, overlapping each other in diminishing grey tones, until dissolved in descending low cloud. Vast channels of the sea penetrate deep inland between these green mountains, the whole area being accessible only by boat or seaplane.
On days of sparkling sunshine we encounter scattering small flocks of pied-plumaged Common Murres and Red-necked Phalaropes, or skeins of harlequin-headed Surf Scoters journeying to the open sea. Anchoring in remote coves we leave our boat, the Island Roamer, in Zodiacs, to explore the wildlife of the furthest recesses of the sea. Ashore, where the tumbling rivers issue forth, is the spectacle of the annual salmon run which drives this whole ecosystem. The shallow waters teem with shoals of the huge fish, wriggling their bodies in the 'redds' of gravel where spawning takes place. Only death follows for these magnificent creatures after they've passed on their genes to the next generation. Masses of pale fish corpses litter the water and banks, slowly dissolving into the landscape, fuelling it with nutrients, their flesh recycled widely by the bears, gulls and eagles that feast on them.
The special experiences offered by this unique land stir the spirit and move the mind. To be present and to observe the whole swirl of wildlife at these junctions of river and sea beneath the myriad greens of the forest trees is a humbling experience. On one occasion our group stood appreciatively in the soft Pacific rain to witness families of chocolate-furred Grizzly Bears feasting on the salmon, aware but unconcerned by our presence. Clouds of hovering Bonaparte's, California and other gulls wheeled over the river, grabbing scraps from the bears' feasts in the water, while overhead up to 10 Bald Eagles, adults and juveniles, circled in the misty sky, awaiting their turn to descend.
On another day, ashore on Gribbell Island, we walked a narrow old former logging trail to a wooden stand built out over the river bank to observe a very rare and special animal, enshrined in First Nations people's hearts and folklore – the Spirit Bear. Sitting quietly here we were thrilled over the course of the day to see two individuals of these white, honey-tinged hunters patrolling the river very close to us, strolling casually along the fallen logs in the shallow stream, their eyes trained on the spawning salmon, occasionally plunging and catching a writhing sleek fish in their claws and sharp-toothed jaws. Calmly retiring to the river bank to eat their catch among the bushes, they only momentarily glanced in our direction, content to accept us as part of the scene. This was a special privilege for all of us, just for a few hours, to absorb something of the bear's world, and we trooped back to our boat truly elated to have been so lucky. Spirit Bears are in fact Black Bears, their coat colour the result of a recessive gene. Here on this island they form as much as a quarter of the total bear population of about 40 animals. A day later, on an early morning Zodiac trip on the black mirror-calm water of Cameron Cove, we listened in complete silence to the chittering calls of Bald Eagles, the harsh varied croaking of ravens and the distant, eerie, bone-chilling howls of distant Wolves echoing in the mountains.
So many other wonderful encounters with wildlife and the landscapes were our good fortune on this trip. We viewed ancient red pictographs adorning the sheer rock walls in isolated places, and were awed by massive waterfalls cascading hundreds of feet down mountainsides, their force swollen by recent rains. Also gazing into the bull kelp-strewn quiet channels packed with undersea life was an extra revelation – Moon and Lion's Mane jellyfish, huge softly spined orange sea cucumbers and ghostly ectoplasms of nudibranchs floating in the current heightened our appreciation and understanding of these ecosystems – informed by our enthusiastic and knowledgeable naturalist guides Lee and his wife Lindsay.
The cetacean-life was spectacular too: numerous fluking Humpback Whales throughout our voyage, plus occasional Fin Whales and Dall's Porpoises added to the mix. The highlight had to be the occasion when we were tracking slowly in Ocean Roamer alongside a Humpback Whale repeatedly breaching right beside us, its huge glistening black 40-tonne frame laced with water before it plunged back in exploding banks of white foam. And just within the last 20 minutes of the voyage we travelled amidst a pod of 7 Orcas, their various-shaped dorsal fins slicing the choppy waters of Milbanke Sound. Pure magic – we couldn't have wished for better.
For further information about our 10-day 'Spirit Bears, Grizzlies & Humpbacks – Cruising the Great Bear Rainforest' tour please visit the webpage.