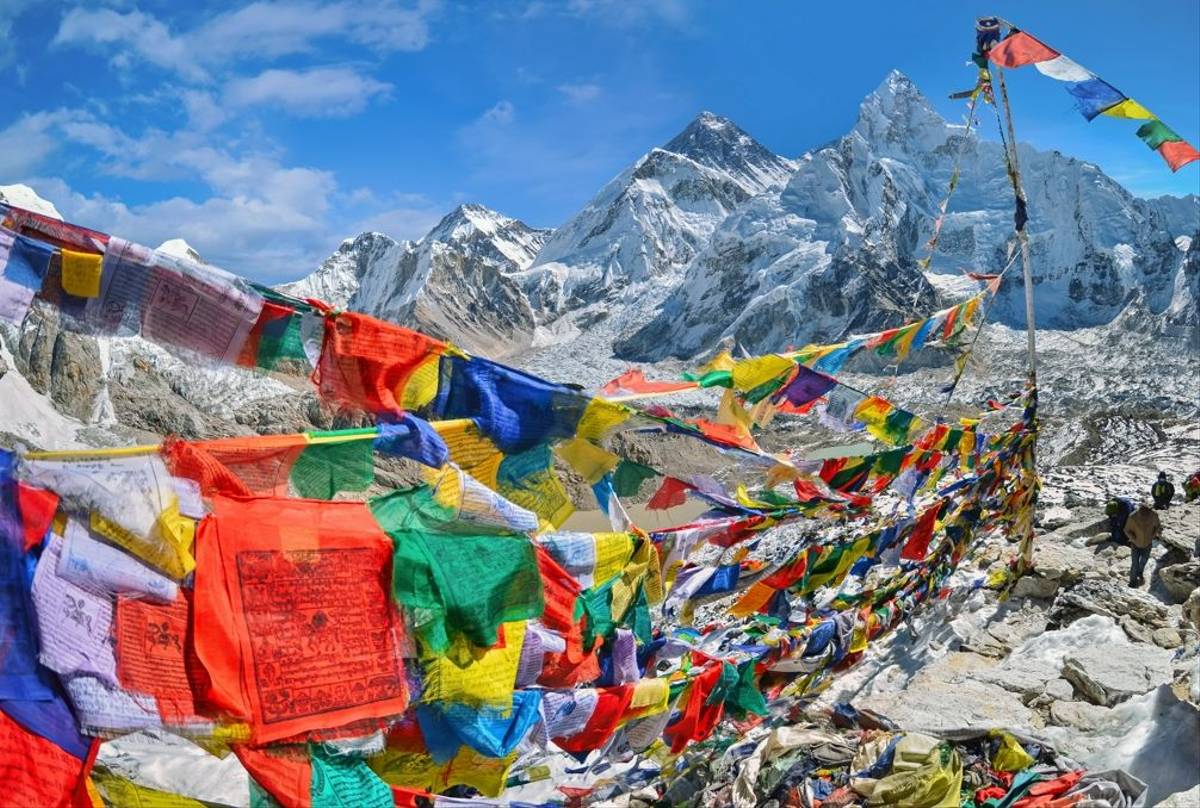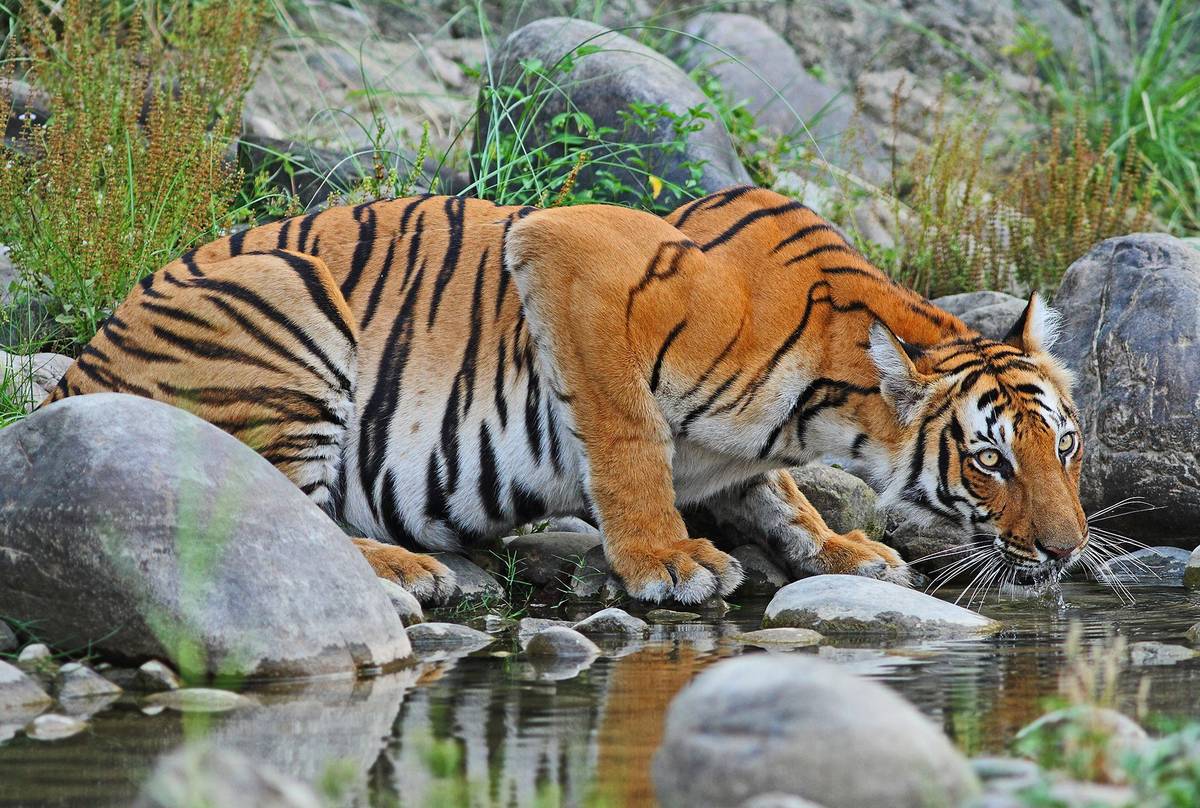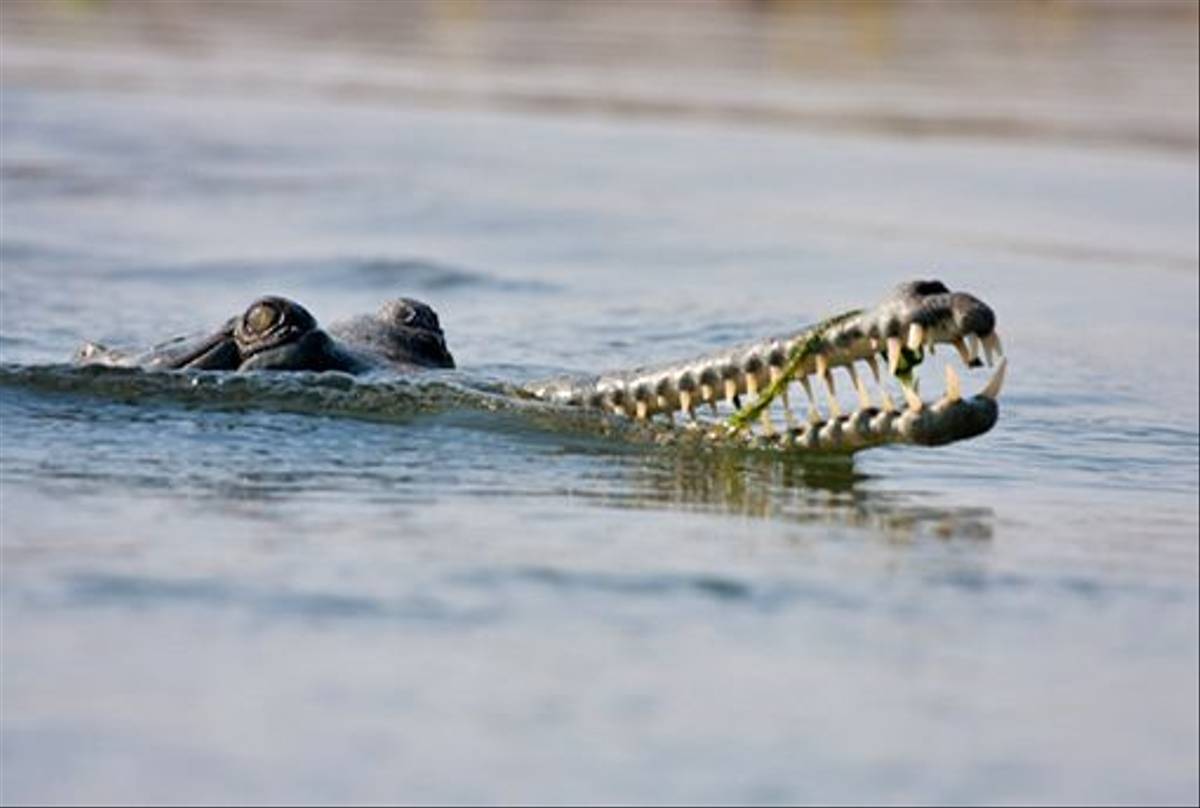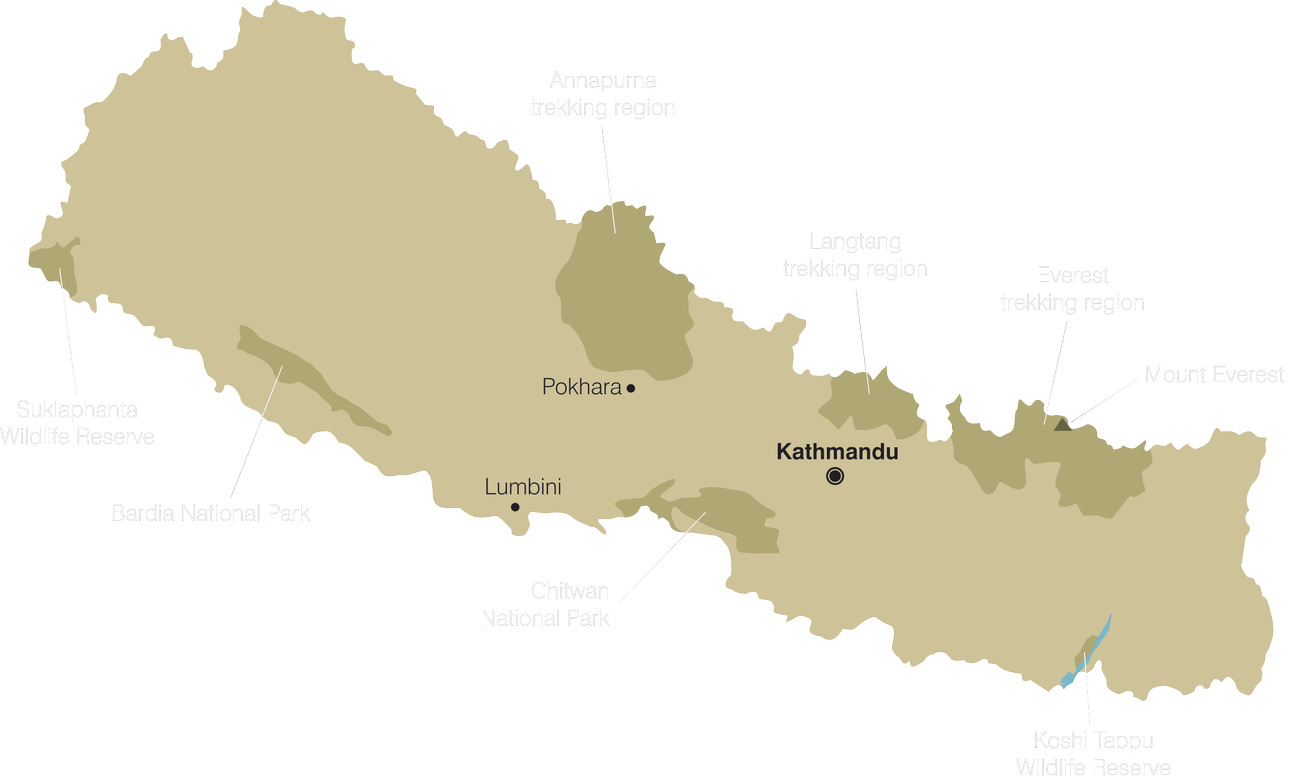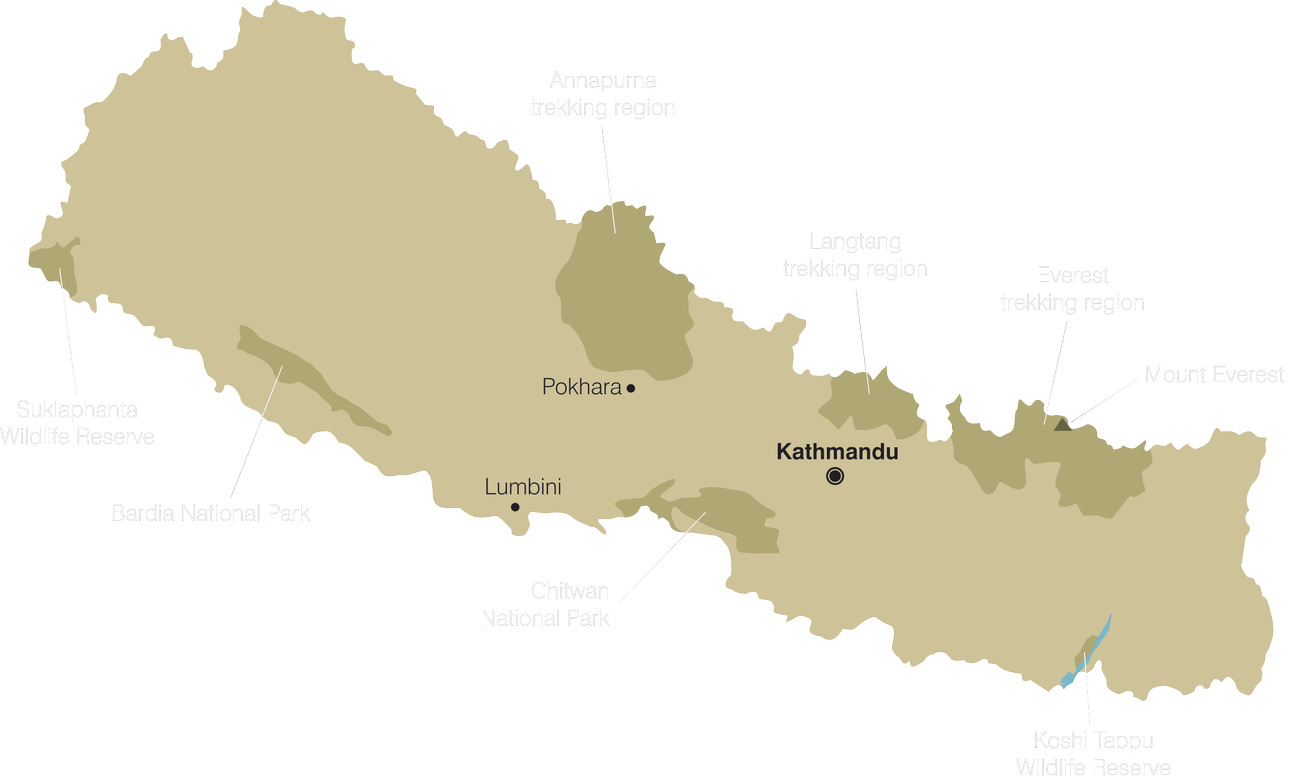 Tailormade Nepal
Tailormade
|
Tour Code: TNPL
Create your own Tailormade holiday to Nepal with dates and an itinerary to suit you.
When to Visit
| | | | | | | | | | | | |
| --- | --- | --- | --- | --- | --- | --- | --- | --- | --- | --- | --- |
| J | F | M | A | M | J | J | A | S | O | N | D |
| YY | YY | YY | YY | YY | Y | - | - | Y | YY | YY | YY |
SAMPLE HOLIDAY: Classic Nepal
12 days from £4,595 (Flight Inclusive)
A classic itinerary featuring the best of Kathmandu's rich cultural heritage, the wildlife of Chitwan and the mountain scenery of Pokhara.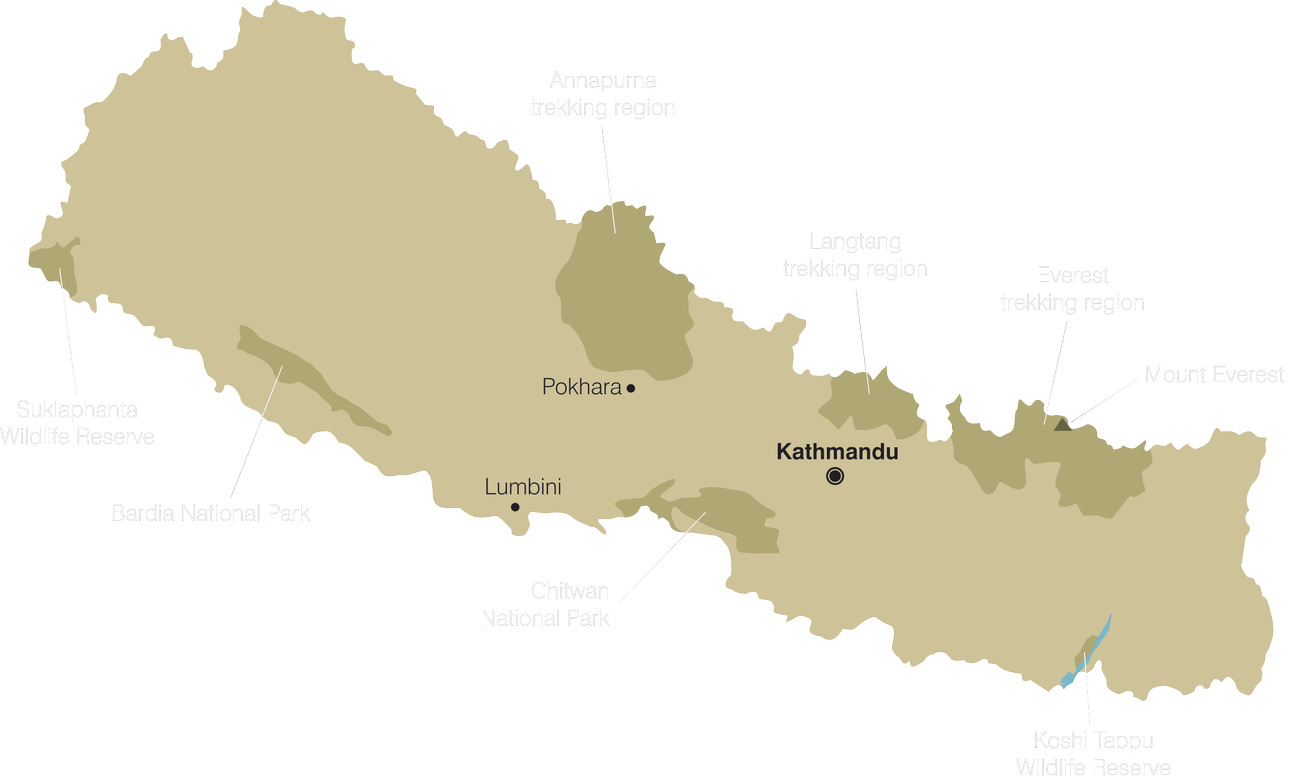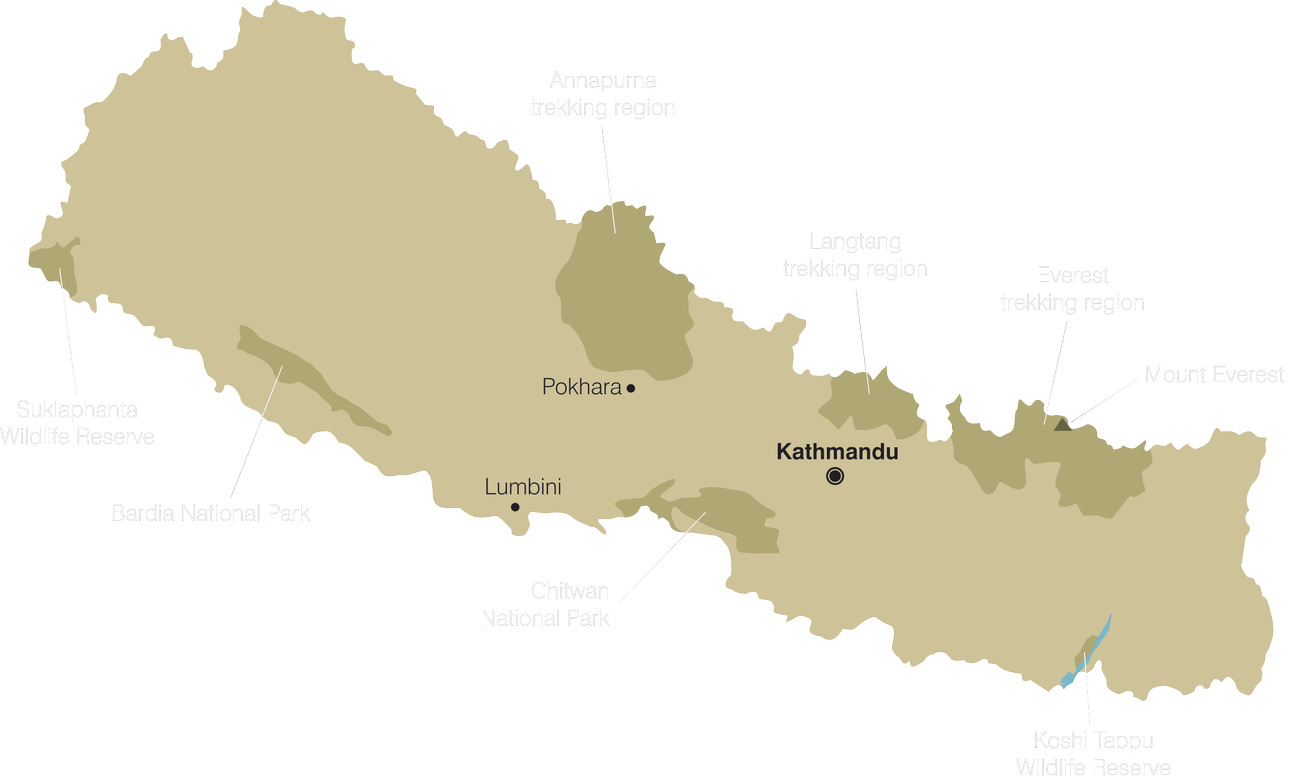 Summary
Nepal supports a breathtaking diversity of wildlife owing to the range of habitats that occur, from its lowest point at around 100 metres above sea level, all the way up to the highest peaks in the world. 
One of the great joys of a visit to Nepal is the ease with which one can combine very different altitudinal zones: steamy lowlands (known as the 'terai'), terraced foothills and the high Himalaya, and see the rich variety of the spectacular species supported by each one.
Most wildlife adventures in Nepal visit Chitwan National Park, and setting out on elephant-back in search of Tiger as the dawn mists rise above its jungle and grasslands is an experience like no other. Bardia, another lowland terai national park, sees few visitors, whilst the vibrant wetland area of Koshi Tappu supports a wealth of bird and mammal species, and is a reserve – like Suklaphanta – that you're likely to have to yourself!
Nepal's popular trekking regions of Annapurna, Everest and Langtang shouldn't be overlooked, especially if you are a keen birder or botanist, for the temperate forests and alpine pastures hold a wealth of birds and flowers, as well as some interesting mammals. Nepal's other great assets are its culture and heritage that can be included within any itinerary to enrich it and to enable you to truly do justice to this magical destination.
Our Destinations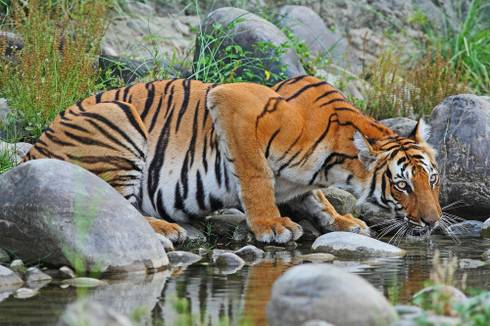 Set in the lowlands of south-central Nepal within easy reach of Kathmandu, Chitwan is a fabulous wildlife reserve. Here, wide sandy rivers meander through extensive grasslands and dense evergreen riverine forest, whilst dry Sal forest clothes the rugged Churia Hills that stretch along the park's southern border. With the mighty Himalaya looming large to the north, there is no park more scenic in the Indian subcontinent. Tiger, Leopard, Asian Elephant, Greater One-horned Rhinoceros, Gaur and Sloth Bear all occur here and are among the most sought-after of the park's mammals. Several species of deer and both Marsh Mugger and Gharial crocodile are among those animals more easily seen. Perhaps most spectacular of all, though, is the birdlife – with around 500 species adding colour and evocative song to this varied jungle landscape. Exploring the tall grasslands as the early morning mist rises to unveil the snowbound summits of the high Himalaya is a must, whilst floating gently down-river by wooden longboat at sunset is an extremely relaxing and rewarding wildlife experience. Walking in the park is permitted too, and is another exciting possibility, while traditional jeep safaris through the forests and grasslands are also available.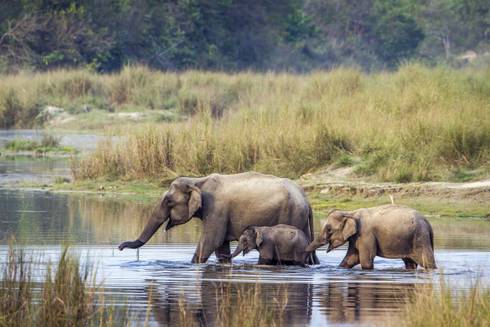 Situated on the banks of the Karnali River in the lowlands of western Nepal, Bardia is further from Kathamandu, but is another stunning national park that sees far fewer visitors compared with Chitwan. The habitats and wildlife it offers are similar, however, with winding river systems, dense riverine and dry Sal forest, and sweeping grasslands supporting a wealth of wildlife including Tiger, Leopard, Greater One-horned Rhinoceros, Asian Elephant, Gaur, Sloth Bear, Nilgai, Wild Boar, several species of deer and both Marsh Mugger and the endangered Gharial crocodile, not to mention nearly 500 bird species! Bardia, like Chitwan, can be explored by various means including by elephant-back, dugout canoe, jeep safari or on foot, making it an extremely attractive prospect for wildlife enthusiasts looking to get away from it all. The Tiger population here, as elsewhere in Nepal, is also on the increase, with 56 individuals at the last count.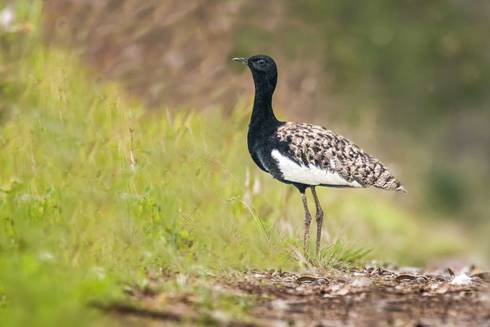 This reserve, in the warm lowlands of south-east Nepal, protects a vast expanse of open water, grassland islands, deciduous riverine woodlands, marshes, mudbanks and freshwater lagoons that straddle the Sapta Koshi River. To the north stands the snow-capped Himalaya and the summit of Mount Makalu (the world's fifth highest mountain). A number of unusual mammals occur at Koshi that are difficult to observe elsewhere, among them the endangered wild Water Buffalo, Ganges River Dolphin, Fishing Cat, Jungle Cat, Golden Jackal, Bengal Fox, Asian Elephant and Smooth-coated Otter. The birdlife is, of course, exceptional. Of nearly 500 species recorded in the region, it is relatively easy to see between 100 and 120 in a day, among them such specialities as Swamp Francolin, Bengal Florican, Indian Courser, Red-necked Falcon, Striated Marsh Warbler, Nepal Rufous-vented Prinia and a trio of rare Bitterns – Black, Yellow and Cinnamon. The surrounding wetlands and forests can be explored on foot with the option to experience local culture and traditions through village excursions. A morning spent floating gently down the Sapta Koshi River by raft provides a rewarding and memorable mammal and birdwatching excursion and rather sums up this magical and little-visited reserve.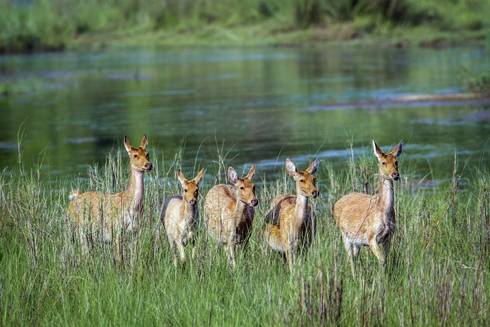 Suklaphanta, in the remote lowlands of far western Nepal, spans 305 square kilometres and protects some of the most extensive grasslands in Asia, as well as Sal and riverine forest, interspersed by forest lakes. It is home to the world's largest population of the nominate race of Swamp Deer and the little-known Hispid Hare, as well as Nilgai, Muntjac, Spotted and Hog Deer. Other mammals include Golden Jackal, Wild Boar, Rhesus Macaque and Terai Langur, while Tiger, Leopard, Asian Elephant, One-horned Rhino and Smooth-coated Otter are occasionally seen. It is birds, however, that are the primary highlight here. Nearly 400 species have been recorded in the reserve, including 50% of Nepal's globally threatened species, over half of which are true grassland specialists. Among them are Bengal Florican, Swamp Francolin, Hodgson's Bushchat, Jerdon's Babbler, both Bristled and Rufous-rumped Grassbirds and Finn's Weaver, all of which have their strongholds within the Suklaphanta Wildlife Reserve. Best of all, there is every likelihood that you'll have the park entirely to yourselves! Explorations of Suklaphanta are carried out primarily by means of jeep safaris, but you are also able to explore the park on foot with access to various watchtowers that overlook the grasslands, forests, lakes and swamps.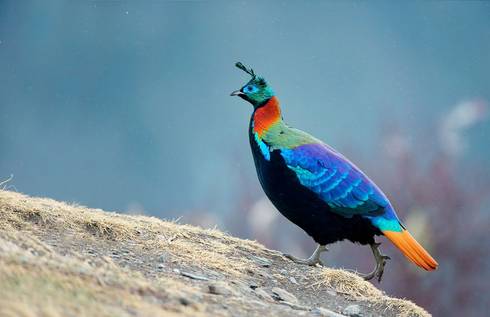 Lying to the west of Kathmandu at the base of the Annapurna massif is the slow-paced town of Pokhara. Here trekkers prepare for explorations into the Annapurna region or return to relax before heading to one of Nepal's national parks in the south. The forested hills around the lake are ideal for light walking, birdwatching and generally taking in the impressive Annapurna massif which dominates the skyline to the north.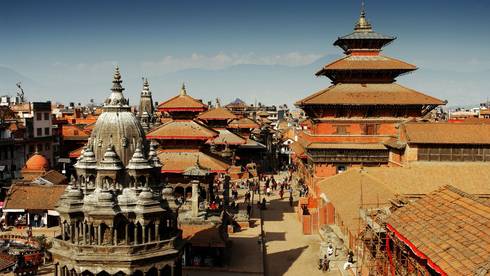 Kathmandu and the valley in which Nepal's capital lies has for centuries been an important trading post between the southern Indian plains and the high Tibetan plateau to the north. Modern day Kathmandu is an amalgamation of three ancient cities that were once separate from each other; Bhaktapur, Patan and Kathmandu. At the heart of each 'city' is a Durbar Square – comprising a complex of intricately carved temples, palaces and public spaces that formed the royal centrepiece for each respective city. Bhaktapur is perhaps the most evocative of the three, owing largely to a ban on motorised vehicles, and a full morning or afternoon of exploring is recommended. Kathmandu's two great Buddhist stupas of Bodhnath and Swayambunath are focal points for the city's Buddhist populace and are relaxing places to spend time. Pashupatinath temple is the most important site of worship for Hindus and open cremations are still carried out here on the banks of the Bagmati River. For birders itching to get amongst the action, an excursion to the lushly forested slopes of Phulchowki, on the rim of the Kathmandu Valley, is recommended. Here a variety of laughing-thrushes, babblers, bulbuls, flowerpeckers, flycatchers, sunbirds, tits and warblers present a fabulous introduction to birding in Nepal's temperate and subtropical forests.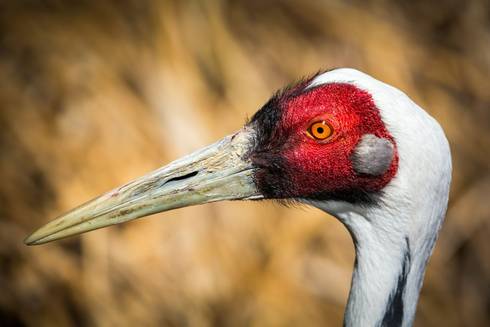 Lumbini is the birthplace of Lord Buddha and draws Buddhists from all corners of the globe. Ancient archaeological monastic remains are present and the entire area is regarded as sacred by locals and pilgrims alike. Surrounding Lumbini is a network of paddy fields and irrigated channels that support a resident population of endangered Sarus Cranes, as well as several other of Nepal's rare bird species. Lumbini also acts as a good overnight halt should you be travelling between Bardia and Chitwan. There's a simple lodge, with en suite facilities, nestled amongst the paddyfields. The lodge's manager is an expert naturalist who ensures guests experience the best possible wildlife as well as cultural excursions.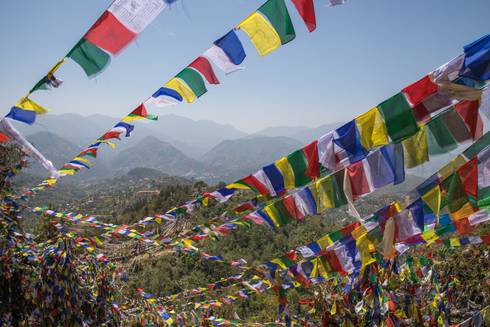 These two hillside villages are both located a short drive from Kathmandu and during the winter months offer visitors resplendent views of the Himalaya. Dhulikhel in particular is a delightfully peaceful traditional village with good walking options and good Himalayan views. Nagarkot's position commands even more extensive views, although the village here isn't quite as traditional and has sprung up as a result of tourism. Both locations have very good lodges in which to stay, but the Dhulikhel Mountain Resort is one of our favourites.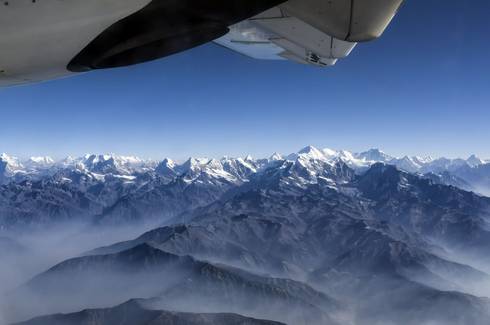 If you don't have the time or inclination to trek into the high mountains, a scenic flight past Mount Everest in a small plane may be your best chance to witness the majesty and sheer scale of the mighty Himalaya. Flights depart Kathmandu early in the morning and last for about one hour.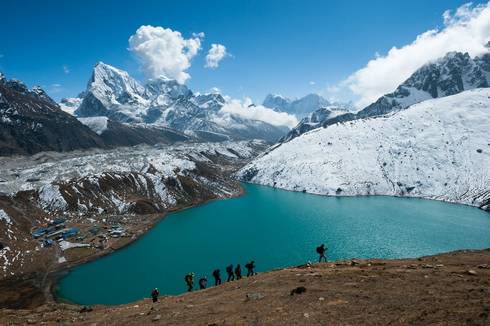 The chain of the Great Himalaya stretches the length (and beyond) of Nepal's northern border with Tibet and is unquestionably one of the most beautiful and enchanting mountain regions in the world. It is now possible to experience the mountains in relative comfort by using some of the high quality wayside lodges available. On your trek, you'll be accompanied by a local guide plus an expert naturalist should you require one, plus porters*.
*The International Porter Protection Group offers a set of guidelines for porter weight limits and remuneration, which we strictly adhere to.
Annapurna Trekking Region
Within a short drive from Pokhara you can be walking in beautiful forested valleys or along high ridges offering exceptional views. The lower sections require far less strenuous walking but still deliver magnificent vistas and a true sense of being in the high Himalaya.
Everest Trekking Region
Trekkers are drawn here for the awe-inspiring views of Mount Everest and her neighbouring peaks. Starting from the region's mountain airport at Lukla (2,800 metres), the trail leads all the way to Everest base camp (5,364 metres) and the birding is excellent throughout. As one ascends, high-altitude specialists become evident, amongst them Golden Eagles, Himalayan Griffon Vultures, Lammergeiers, Ibisbills (in spring), Grandalas and exquisite Himalayan Monals and Blood Pheasants. Mammals such as Himalayan Tahr, Goral and Musk Deer may also be seen.
Langtang Trekking Region
The Langtang Valley receives fewer trekkers than the Annapurna and Everest regions despite its magnificent scenery and exceptional wealth of birds and flowers. Amongst the oak and rhododendron forests are many species of sunbird, rosefinch, woodpecker, flycatcher and warbler, and such forest gems as Bay Woodpecker, Red-headed Bullfinch, Mrs Gould's Sunbird, Himalayan Honeyguide and breeding Ibisbills. There are no luxury lodges to be found in the Langtang region so the choice is between local 'tea houses' or fully serviced mobile camping.
Sample Itineraries
A classic itinerary featuring the best of Kathmandu's rich cultural heritage, the wildlife of Chitwan and the mountain scenery of Pokhara.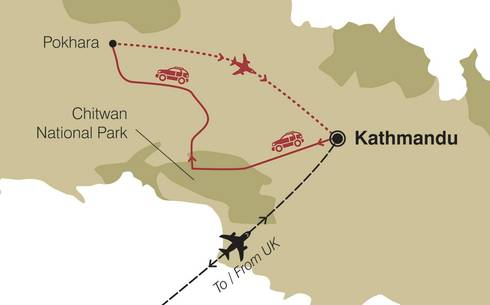 Day 4/7
Chitwan National Park
Day 12
Depart Kathmandu; arrive UK
SAMPLE ITINERARY
COST (PER ADULT)
Classic Nepal
from £4,595 (Flight Inclusive)
Enquire Now
Extend your holiday:
Option 1 – stay three nights in the marvellous Koshi Tappu Wildlife Reserve
Day 11/13 – Koshi Tappu Wildlife Reserve
Day 14/15 – Kathmandu
Day 16 – Depart Kathmandu; arrive UK
Option 2 – speak to one of our experts about arranging a tailored trekking itinerary. Anything, from a couple of nights in comfortable lodges to more extensive adventures, is possible!
The Essentials
Wildlife Guides: Good quality local naturalists are available at all our selected lodges and wildlife camps. However, should you require a dedicated expert naturalist throughout your Nepal wildlife adventure we will be happy to arrange for one to accompany you.
When to Visit: With so many different altitude variables the best time does really depend on your specific itinerary. If you are only visiting Nepal's lowland terai national parks (Chitwan, Bardia, Koshi and Suklaphanta) then October to May is preferable, with the latter months of April and May being the richest in terms of birds, although a little hotter. If trekking, then the winter months of January and February can be chilly, and snow may fall at higher elevations. October, November and early December generally deliver the clearest skies and unobstructed mountain views, although the birding is not as rewarding. If you are travelling to Nepal in search of wildlife in the Himalayan foothills of Langtang and Annapurna then our top tip is to travel in the spring months of April and May when the mountainsides are flushed with colour and the birdlife is most abundant.

| | | | | | | | | | | | |
| --- | --- | --- | --- | --- | --- | --- | --- | --- | --- | --- | --- |
| J | F | M | A | M | J | J | A | S | O | N | D |
| YY | YY | YY | YY | YY | Y | - | - | Y | YY | YY | YY |

Getting Around: Travel in Nepal is achieved by means of road journeys and short domestic flights. Road journeys are generally in a private saloon car (with 4x4 vehicles required for tougher routes) or a slightly bigger vehicle if travelling in a small group. This allows for wildlife and photographic stops as and when you wish. Short domestic flights can streamline a Nepal itinerary and also double up as a great way to view the Himalayan range from an altogether different perspective. Treks of course are under your own steam!
Why Naturetrek Tailormade?
'A Naturetrek Tailormade holiday allows you, with the benefit of our wildlife travel expertise and destination experience, to enjoy the perfect private wildlife holiday – one that truly matches your requirements, expectations and ambitions. We will ensure the most competitive prices, superb naturalist guides and seamless ground services.
Some of the benefits of Naturetrek Tailormade travel include:
• A bespoke itinerary which is crafted by experts and designed specifically for you
• Private guiding by the very best local naturalists 
• Travel with people you know, at your own pace
• Incorporate as much culture, history or relaxation time as you wish
• Choose dates to suit you
• Select your preferred style of accommodation
• Travel with families and children of any age
Furthermore, our Tailormade team are always on hand to help and guide you along the way, with friendly advice, first-hand knowledge and inside information specific to your destination of choice. So if you have any queries about your holiday, we will be delighted to answer them. Please just give us a call!'
Similar Trips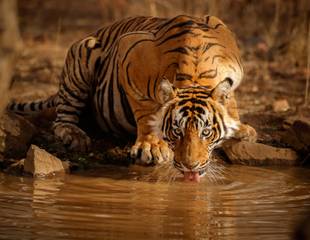 Add this tour to your favouritesRemove from Favouritesstar_border star
Create your own Tailormade holiday to India with dates and an itinerary to suit you.
9 days
£3,495 (inc flights)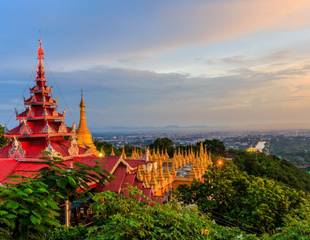 Add this tour to your favouritesRemove from Favouritesstar_border star
Create your own Tailormade holiday to Burma with dates and an itinerary to suit you.
14 days
£4,995 (inc flights)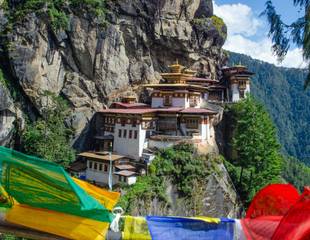 Add this tour to your favouritesRemove from Favouritesstar_border star
Create your own Tailormade holiday to Bhutan with dates and an itinerary to suit you.
19 days
£5,995 (inc flights)