When, Where and How to see Tigers in India

This email address is being protected from spambots. You need JavaScript enabled to view it.

and Rajan Jolly
Operations Manager
This email address is being protected from spambots. You need JavaScript enabled to view it.
The Tiger is probably the world's most iconic animal. Over half the world's wild population live within 50 well-established reserves in India, which offer unparalleled Tiger watching. Over 30 years, and hundreds of departures, we've shown Tigers to more people than any other wildlife specialist. We're proud of our success rate (near 100%), but our tours are about so much more than that; all our holidays are led by expert naturalist guides, whose passion and knowledge ensure unforgettable wildlife encounters. They're great fun to travel with too!
Most Indian Tiger reserves are open between October and June; they remained closed during the monsoon, when torrential rains make many of the forest tracks impassable. We consider the best time of year for watching Tigers to be from February to April, when rising temperatures increasingly draw predators and prey to permanent sources of fresh water. Unusually amongst cats, Tigers love getting wet, and they can regularly be seen bathing in the cool shallows of lakes, ponds and rivers.
In May and June the midday heat can be oppressive, and so we generally avoid sending group tours during this period. However, keen photographers may wish to consider a tailormade visit in these months; the parks are quiet, Tiger sightings can be fantastic, and many trees produce a flourish of fresh leaves and bright flowers in anticipation of the imminent rains. The breeding season is also in full swing for birds, including summer visitors such as the sought-after Indian Pitta.
The months between October and January can also produce superb Tiger encounters. At this time, the parks' tranquil landscapes are clothed in lush, green vegetation, and the feeling is of venturing deep into a dark and mysterious tropical jungle. It's cooler than later in the season (positively cold on midwinter mornings), and while the dense understory can mean sightings require a little more effort, wildlife activity is typically higher throughout the day.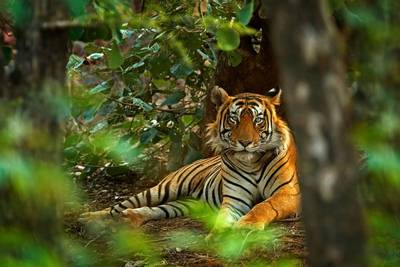 Tiger photographed in the wet season, Ranthambhore National Park
In Pench, picturesque Teak woodlands carpet a varied landscape of rolling hills and rocky crags. These are the forests that inspired Rudyard Kipling's most famous work, The Jungle Book, and many of his beloved characters still call them home. Pench is particularly good for Leopards, and it is a stronghold for several species of critically endangered vulture. The biggest of cats is frequently seen too, and the 2008 BBC documentary series Tiger – Spy in the Jungle was filmed here. One of the young females featured – known as Collarwali as she wore a radio collar for many years – has subsequently given birth to 30 cubs: a world record.
While the Tiger population is thankfully rising across the country (with over 2000 individuals counted in 2014), the national parks of Central India – Tadoba, Pench, Bandhavgarh and Kanha – remain the most productive for sightings. We focus on these reserves, often with great rewards; in 2018, 12 tours achieved around 100 Tiger sightings in total!
Each of the parks has its own unique appeal. Tadoba's scenic expanse of dry deciduous forest has recently gained a reputation as perhaps the best place in India for Tiger sightings. Several Tigers – in particular the famous tigress Maya – have become very accustomed to vehicles and often allow extended, relaxed observations. Sloth Bear and Dhole (Indian Wild Dog) are regularly seen, as well as the world's only four-horned antelope: the Chousingha. Mugger Crocodiles lie half-submerged on the fringes of Lake Tadoba, which is also the focal point for the park's abundant and diverse birdlife.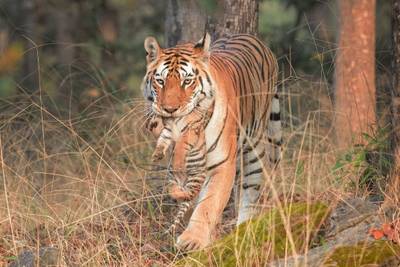 Collarwali (Monu Dubey)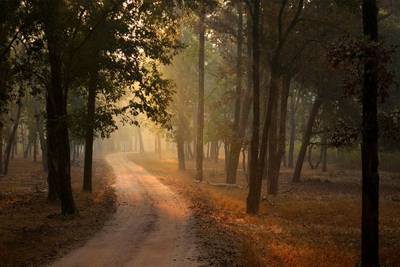 Pench National Park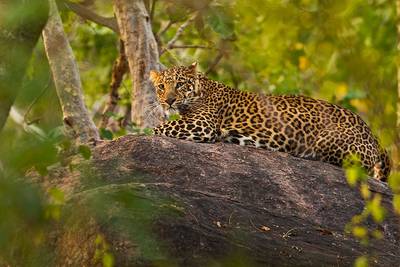 Leopard, Pench National Park
Bandhavgarh is a small reserve, but it protects one of the highest known densities of Tigers – more than one for every ten square kilometres of prime habitat. An attractive mixture of Sal and Bamboo forests lie in the shadow of Bandhavgarh Hill, a spectacular outcrop upon which sits an imposing 2000-year-old fort. Other wildlife includes Asia's largest antelope – the Nilgai – as well as recently reintroduced Gaur (or "Indian Bison").
Kanha is considered by many to be India's finest Tiger Reserve. Its large size (nearly 2,000 square kilometres) means that it offers a sense of wilderness and scale that can be hard to find in such a crowded country. The national park was originally created in 1955, to protect dwindling numbers of the rare Southern Swamp Deer (or Barasingha), which is found nowhere else on Earth; there are now over 750 individuals of this threatened subspecies in Kanha. The park's sublime mosaic of towering Sal trees, open meadows and rich wetlands also supports a thriving population of more than 100 Tigers, as well as a profusion of prey species such as Chital, Sambar and Wild Boar. Remarkably, Tigers, Gaur and other large mammals have been recorded migrating between Kanha and Pench through an intact forest corridor; if it continues to be well protected, this vast interconnected landscape could be crucial in ensuring the long term survival of wild Tigers.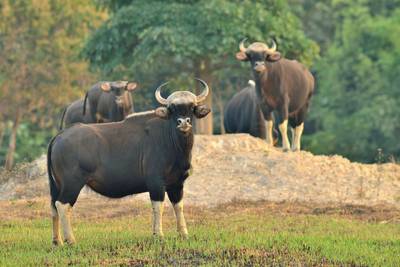 Gaurs, Kanha National Park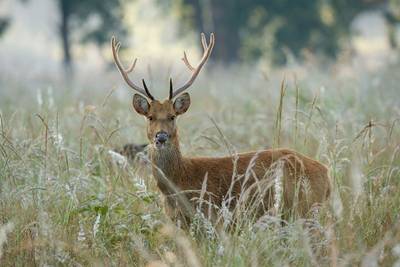 Swamp Deer, Kanha National Park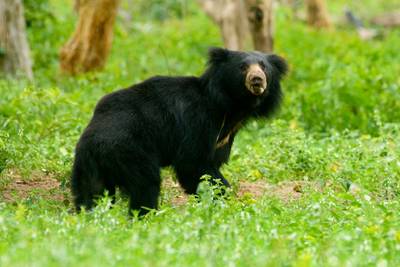 Sloth Bear, Satpura National Park
Of course, many of India's other superb parks are well worth visiting. For a more relaxed atmosphere, Satpura National Park is hard to beat – the reserve is renowned for low visitor numbers, and it is the only Tiger Reserve in India that allows walking safaris in its core area. Boat trips on the Denwa River often find Indian Skimmers, and game drives offer an excellent chance of intimate encounters with Sloth Bear, Leopard and Dhole. Tiger sightings are an added bonus, and they are becoming more frequent. Ranthambore is another beautiful park that is famous for its Tigers, and is ideally situated for those who wish to experience India's cultural Golden Triangle of Delhi, Agra and Jaipur.
We run three tours on which Tigers are almost guaranteed. Each holiday differs slightly, so there's something for everyone! Besides Tigers, all these tours offer a great chance of mammals such as Leopard, Gaur, Dhole (Indian Wild Dog) and Sloth Bear, as well as birdlife galore:
A 9-day safari to Pench and Kanha Tiger Reserves, two of India's finest, plus an optional pre-tour extension to Tadoba National Park and post-tour extension to Satpura National Park.
Minimal travel – enjoy a game drive on your very first day in India.
Arguably the most popular Tiger tour on the market today.
100% success rate with Tiger sightings.
Chance of seeing the famous tigress Collarwali in Pench, mother to a world record 30 cubs!
9 days | £2,495 (inc flights)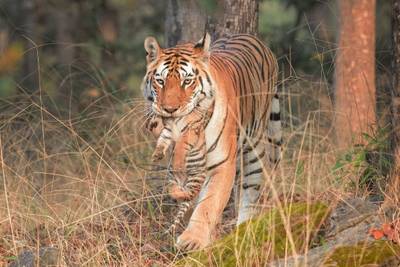 Collarwali, Pench National Park (Monu Dubey)
Customer review
Trip exceeded all expectations. I hoped for one tiger sighting but ended up with eight! ... I loved the whole trip.
M.T., Herefordshire
A 13-day safari to Pench, Kanha, Bandhavgarh and Panna National Parks, plus an optional extension to Ranthambore National Park.
Search for Tigers in a breathtaking variety of forested landscapes.
100% success rate with Tiger sightings over 10 years.
Boat trip on the Ken River to see waterbirds & Mugger Crocodile.
Visit Khajuraho, a town of temples and a World Heritage Site.
13 days | £3,295 (inc flights)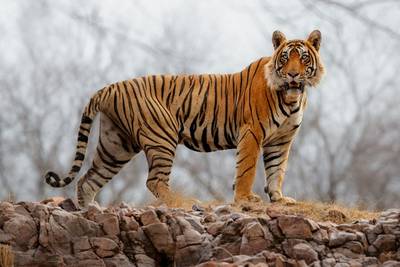 Tiger, Ranthambhore National Park
Customer review
Amazing experience with close encounters with Tigers. Great guide and all perfectly organised and efficient. We have used Naturetrek three times now and the fact that we return is a statement of our total satisfaction. Very helpful and tailor everything to your requirements.
G.J., Bedfordshire
A week in Kanha National Park – widely considered India's best – with optional extensions to Bharatpur Bird Sanctuary and Ranthambore Tiger Reserve.
Visit the Taj Mahal and other cultural gems around Agra and Delhi.
Almost 100% success rate with Tiger sightings over 20 years.
Experience local culture by traveling to and from Kanha by rail.
13 days | £2,795 (inc flights)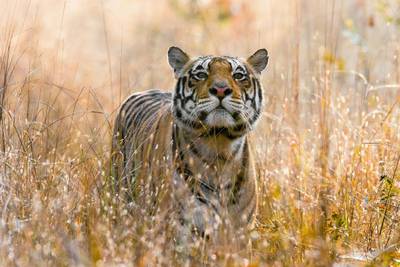 Tiger, Kanha National Park
Customer review
The most memorable part was seeing a tiger in the wild for the first time - a beautiful tigress sitting upon a rock. Her eyes and mine locked ... absolutely electrifying. I couldn't help weeping with joy.
M.W., London
For the aficionados ...
If you've already been lucky enough to see a Tiger in the wild, or if your interests extend well beyond simply searching for the big cat, we have a wide range of other tours that combine the chance to see Tigers with a broader experience of India's remarkable wildlife and culture. You can find just a few examples of these below.
On our 'Ranthambore, Bharatpur & Chambal' tour you'll stay at Ranthambore National Park, and search for birds such as Sarus Crane and Siberian Rubythroat at the renowned Bharatpur Sanctuary. The Chambal River is home to Smooth-coated Otters, Gharial and Gangetic River Dolphin, while cultural highlights include the Taj Mahal, Agra Fort and the stunning Mughal town of Fatehpur Sikri.
We also travel to Ranthambore, Bharatpur, the Taj Mahal and Agra Fort on our 18-day 'Rajasthan – Wildlife & History' tour, combining these famous reserves and landmarks with the natural and cultural highlights of western India. We'll encounter thousands of elegant Demoiselle Cranes and the remarkable Rajput people, and visit stunning desert citadels.
For keen wildlife photographers, our 'India's Wildlife – A Photography Tour' offers an unrivalled opportunity to capture images of Tigers and other animals. Led by at least one leading Indian wildlife photographer, the tour spends seven nights/eight days exploring Bandhavgarh Tiger Reserve. Wonderful views of the animals are assured, and your guides will help to get you in the perfect positions to take truly memorable photographs.

Learn more about our tiger watching tours.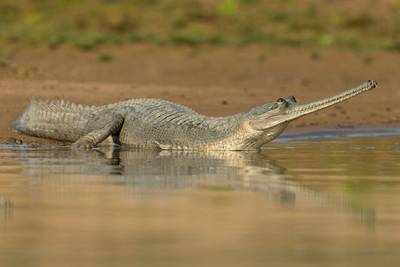 Gharial, National Chambal Sanctuary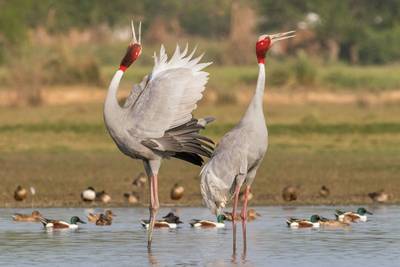 Sarus Cranes, Bharatpur Sanctuary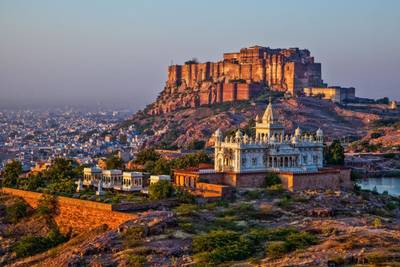 Mehrangarh Fort, Jodhpur, Rajastan
Early Booking is Essential for Tiger permits
In recent years, logistics have become a little more complicated. The drastic reduction in the number of jeeps and visitors permitted to enter such popular reserves as Tadoba, Kanha, Bandhavgarh, Pench and Satpura each day means that it is often impossible to accommodate late bookings. The simple fact is that the number of beds available at the lodges servicing each of these parks now far exceeds the tiny number of visitors permitted to enter each day. We cannot therefore emphasise strongly enough that early booking is essential.
Get in touch
Rajan has been managing our Tiger tours since 2003 and few people can boast of such an intimate knowledge of wildlife and cultural travel in India. For more information on our Tiger tours, or our wider India portfolio, please call him on 01962 733051, or email This email address is being protected from spambots. You need JavaScript enabled to view it..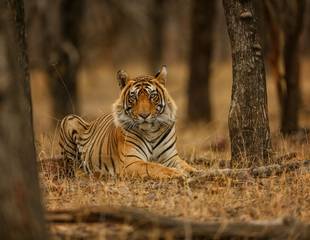 A 13-day holiday combining the best of India's wildlife and culture, with visits...
13 days
£3,495 inc. flights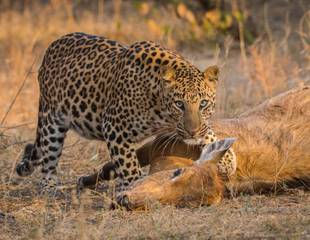 A 10-day holiday to the most scenic and peaceful of central India's Tiger Reserv...
10 days
£3,695 inc. flights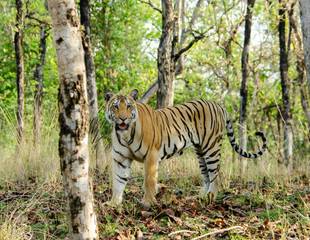 A 13-day holiday in search of the birds and mammals of the central India's lesse...
12 days
£3,995 inc. flights