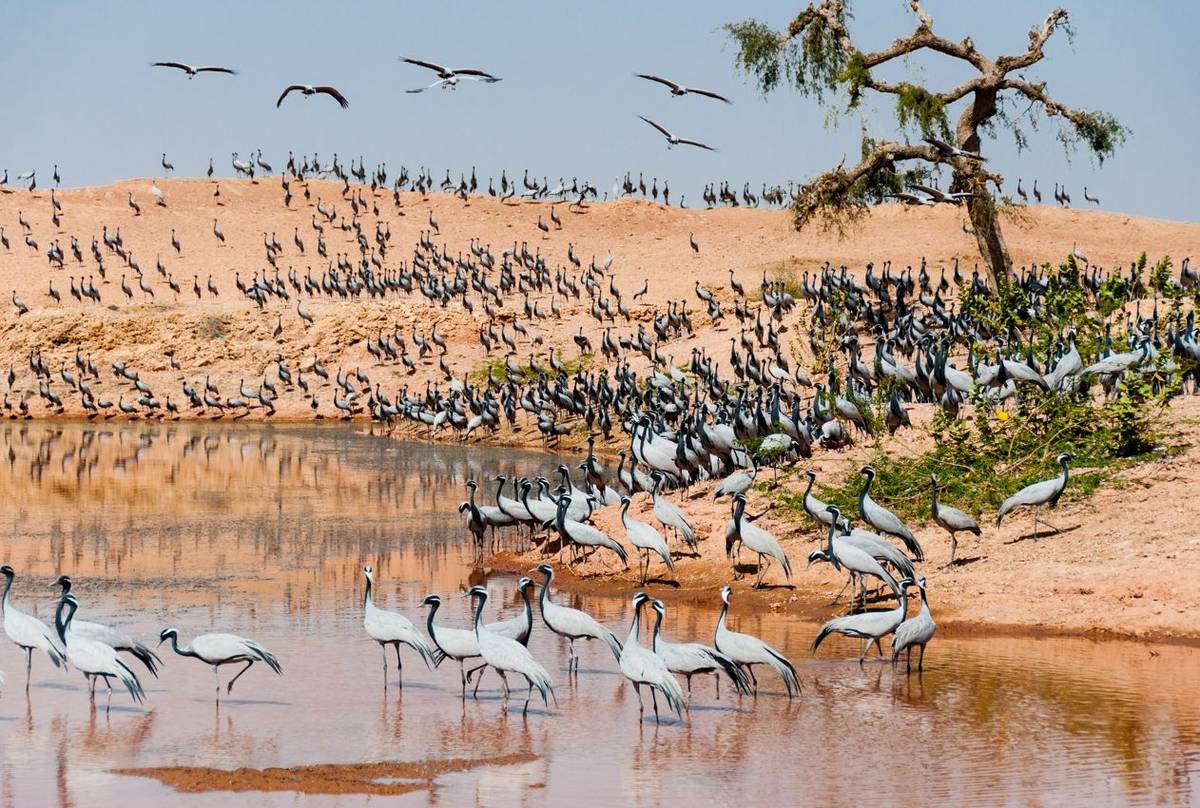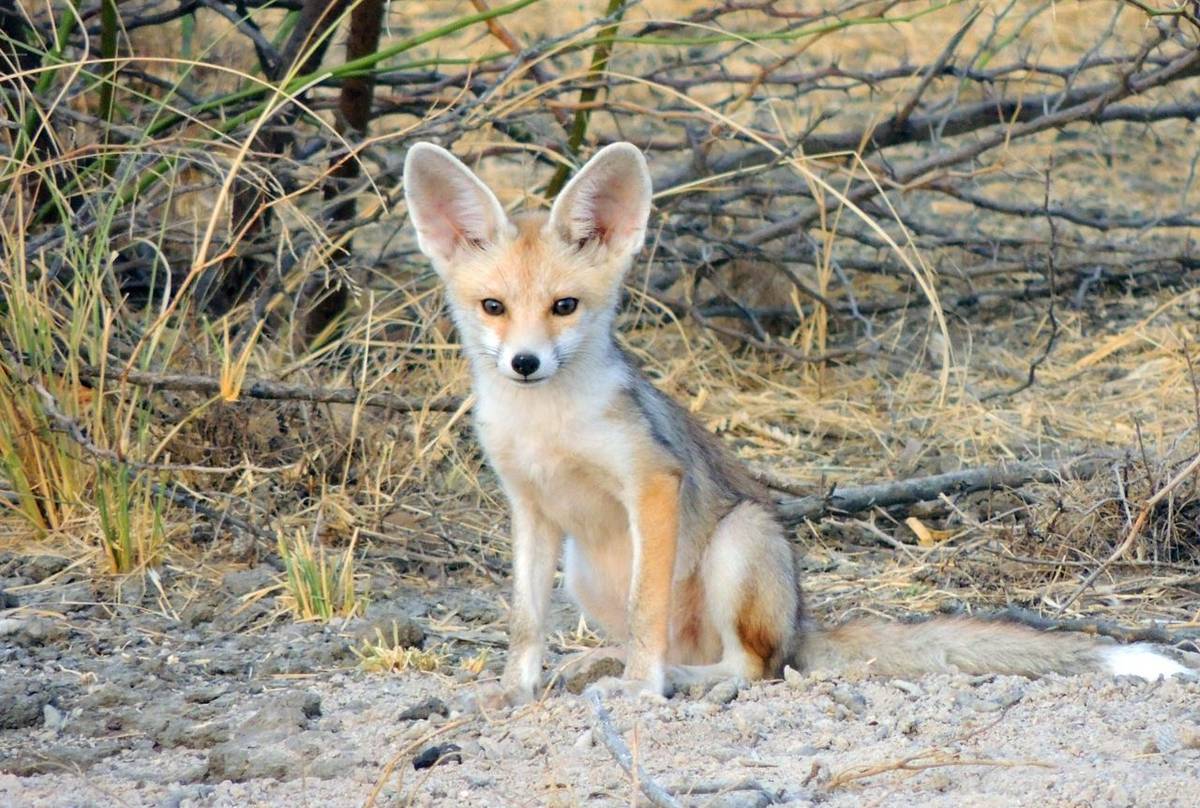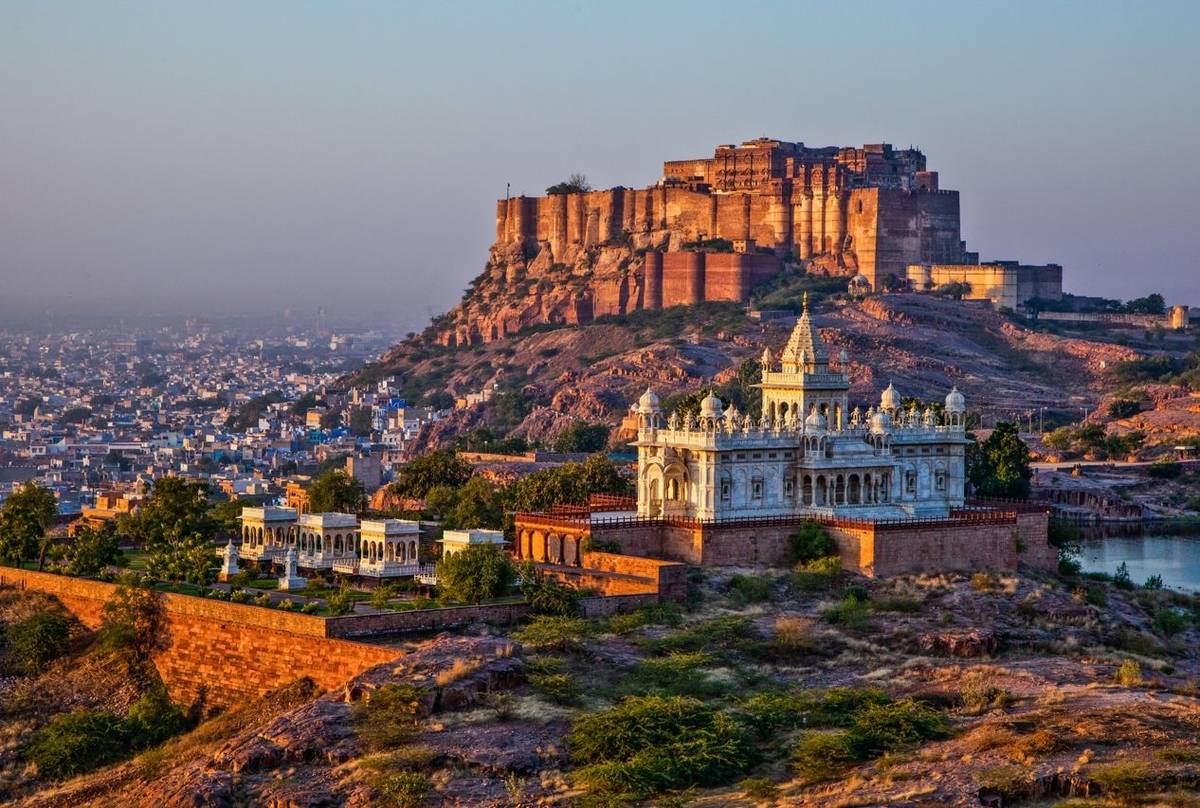 Rajasthan - Wildlife & History
Tour Code: IND53
An 18-day wildlife holiday to Rajasthan focusing on the Great Thar Desert, Ranthambore and Bharatpur, including visits to the historical cities of Bikaner, Jaisalmer, Jodhpur, Jaipur and Agra. The tour can be extended to include three nights in Corbett National Park, set in the foothills of the Himalaya.
18 days from
£4,595 (Inc flights)
Land only price from
£4,095
Add this tour to your saved toursRemove from saved toursstar_border star

Add to Saved Tours
Highlights
Summary
This is a comprehensive tour of northern India staying in comfortable hotels and using a combination of rail and road transport to visit key locations. After a flight to Delhi we take the overnight train to Bikaner on the edge of the Thar Desert. We'll look for Black-bellied Sandgrouse, visit stunning citadels and enjoy sightseeing in the region as well as looking for wildlife. Other highlights will be the sight of thousands of Demoiselle Cranes, the colourful Rajput people and looking for desert wildlife during a full day's exploration of the Thar Desert. Next we travel via Rohetgarh and Jodhpur to Ranthambore Tiger Reserve where we will look for Tiger, Sambar and Spotted Deer, as well as birds such as Rufous-tailed Lark and Small Minivet. For the final stage of our holiday we'll visit Bharatpur Bird Reserve, enjoy some sightseeing in Jaipur, and explore Agra's special monuments before returning to Delhi for our flight home.
Stay in Maharajah palaces
Look for Great Indian & Macqueen's Bustards in the Thar Desert
Enjoy the spectacle of thousands of Demoiselle Cranes
Cream-coloured Courser & Desert Foxes among highlights, Thar Desert
Travel through beautiful villages & learn about the Bishnoi people
3-night stay at Ranthambore Tiger Reserve in search of Tiger, Sloth Bear & Leopard
Pheasant-tailed Jacana & Brown Fish Owl among special birds, Ranthambore
Visits to Agra Fort & the unforgettable Taj Mahal
Guided tour of Jaipur including the Amber Palace, Hawa Mahal & Observatory
Option to extend holiday in Corbett National Park
Led by expert naturalist guides
Grading
Grade A. This is a wildlife and cultural tour with little walking.

Beyond the rich tapestries of colour, noise and confusion that characterise the cities and countryside of the Gangetic plain lies a desolate wilderness of breathtaking beauty. Scattered amongst the Thar Desert's 700,000 square kilometres can be found a patchwork of habitats that together create a last stronghold for some of India's most threatened wildlife. Among the region's ever-shifting sand dunes sit rocky outcrops, pockets of scrub forest and remnants of savannah grassland which provide vestiges of a once vast, but now vanishing, landscape. Quiet and peaceful, but always colourful, this desert holds many surprises. Resplendent Rajput peoples in their gaudy turbans and scarves, desert citadels, eerie forts and Maharajahs' retreats provide the backdrop to this unique and exciting natural history tour.

We begin in Delhi, and enjoy the birdlife and sights of the city before travelling by overnight train to Bikaner, situated on the edge of the Thar Desert. After exploring this old royal city, we continue to Gajner Wildlife Reserve, where we will stay in the old palace of the Maharajah of Bikaner for two nights. This little-known, private reserve is a former hunting ground of the Maharajahs, the quiet seclusion of its lake and acacia woodlands today offering us fine birdwatching opportunities. In particular, we hope to observe large gatherings of Black-bellied Sandgrouse as they come to drink at the lake each morning and evening.

Our exploration of the Thar, or Great Indian, Desert now begins in earnest as we travel next to the magnificent citadel of Jaisalmer, stopping en route to enjoy the spectacle of thousands of Demoiselle Cranes attracted to the village of Khichan through generations of feeding by the locals. With its intricate stonework, minarets, palaces and proud and colourful people, Jaisalmer is a reminder of the Rajput past of the Thar. From here we will do a full day's excursion to the Thar Desert National Park, where we will look for both Great Indian Bustard and Macqueen's Bustard, the latter a winter visitor to the Thar. Although sadly both species are now very rare due to habitat loss and hunting, we would be unlucky to miss the former. Other desert birdlife includes Chestnut-bellied and Spotted Sandgrouse, Cream-coloured Courser and the enigmatic Stoliczka's Bushchat. Amongst the desert mammals we may see are the elegant Chinkara (or Indian Gazelle), Indian and Desert Foxes and perhaps even the increasingly uncommon Blackbuck, Wolf or Striped Hyena.

On completion of our desert safari, we will travel to the beautiful village of Rohetgarh, where we will spend two nights. Nearby live the Bishnoi, a unique tribe of practising naturalists … and the world's first environmentalists! Continuing to Jodhpur, we visit the Mehrangarh Fort — one of the
largest forts in India — and Jaswant Thada, a 19th century royal cenotaph built in white marble. Next we travel to Ranthambore Tiger Reserve for a 3-night stay which offers a magnificent setting in which to search for Tigers and other wildlife. Set in the Aravali Hills, the dry deciduous jungles of Ranthambore are dominated by the impressive ruins of a massive 11th century fortress and by Moghul monuments that nestle discreetly on the shores of small lakes. In addition to Tiger, we also hope to find Spotted and Sambar Deer, Nilgai, Wild Boar and Common Langur, and if fortunate, perhaps even a Sloth Bear or Leopard! Birds are abundant and include flocks of colourful Peafowl, plus Pheasant-tailed Jacana, Brown Fish Owl, Small Minivet and Rufous-tailed Lark, an Indian endemic.

Moving on, we have two nights to explore Jaipur, 'the Pink City' and a chance to visit Hawa Mahal, 'the Palace of Winds', the Amber Fort and the city palace residence of the Maharajah of Jaipur. We will then visit Bharatpur, one of India's finest birdwatching sites, before driving to the greatest monuments of Moghul India: the Taj Mahal, Agra Fort and Itmad-ud-Daulah's tomb (also known as the 'baby Taj').

We will return to Delhi by road to complete our tour of the magical and exotic state of Rajasthan. However, for those of you wishing to extend your stay, our extension to the north-east into the scenic forested hills and wide river valleys of Corbett National Park is thoroughly recommended.


DETAILED INFORMATION
Outline Itinerary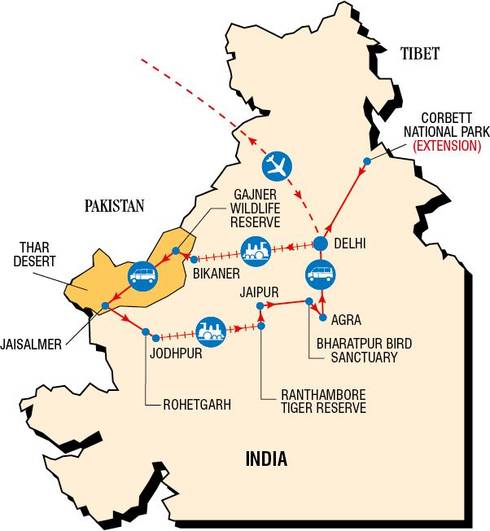 Day 2
Delhi; overnight train to Bikaner.
Day 3
Half day at Bikaner;transfer to Gajner.
Day 4
Gajner Wildlife Reserve.
Day 5
Jaisalmer via Khichan.
Day 6/7
Jaisalmer and excursionto Thar Desert.
Day 9
Bishnoi and KhairaDam. Overnight Rohetgarh.
Day 11/13
Ranthambore Tiger Reserve.
Day 17
Delhi, via Taj Mahal.
cloud_downloadDownload Full Itinerary
cloud_downloadDownload Full Itinerary
What's Included?
Flights
Accommodation: A combination of former Maharajahs' palaces and forest lodges, all with private facilities.
Food: All included in the price, except for main meals in Delhi. Allow ?30.
Why Naturetrek?
At Naturetrek we craft expertly-guided group and tailor-made wildlife holidays and cruises to all seven continents. On one of our holidays, you can be assured that our passionate team will enable you to experience and enjoy the best of the world's wildlife and natural spectacles in as comfortable and rewarding a manner as possible, caring as best we can for the environment in the process. We are proud to provide:
The widest choice of wildlife holidays worldwide
Tours managed and led by naturalists, for naturalists
Outstanding value and exceptional customer service
Furthermore, as a Naturetrek client, our office team are always to on hand to help you – so if you have any queries about your holiday, whether before or after you have booked, we will be delighted to answer them on the phone. Please just give our team a call!